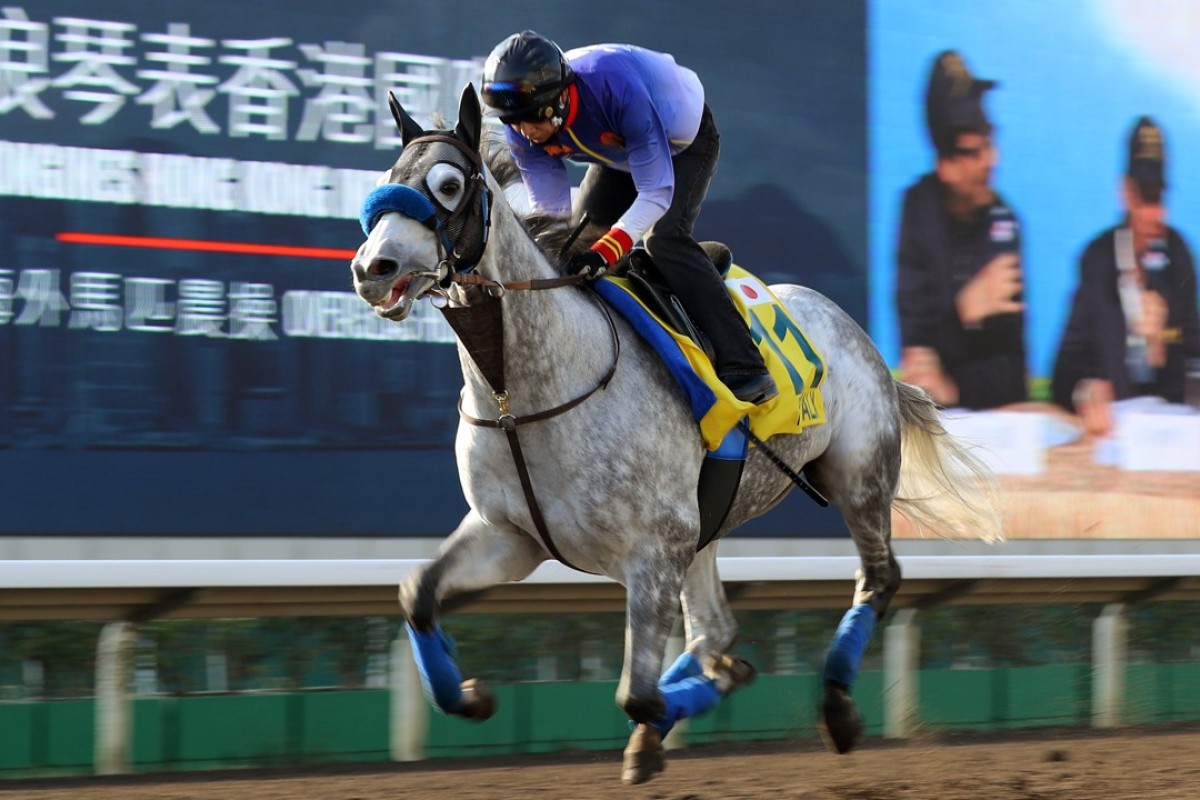 Grey flash Red Falx can book a return trip to Sha Tin with back-to-back Sprinters Stakes wins in a contest that also provides a litmus test of Hong Kong's vulnerable-looking short course specialists.
Red Flax didn't get to show his best when beating just one runner home in last year's Hong Kong Sprint, with the lightly framed type bumped and squeezed up between horses in what was a roughhouse affair.
Tomohito Ozeki's six-year-old showed no ill effects from the trip though, returning after a break for a solid three-run preparation that included a Group Two win over 1,200m and two Group One placings.
Regular jockey Mirco Demuro has stuck with Red Falx, despite having ridden new kid on the block Fine Needle in his last three starts, two of them wins, including the Group Two Centaur Stakes.
Time for Mosse magic show: Trainer Ricky Yiu hoping French jockey can whip up a Blizzard in Japan
It's easy to see Demuro's rationale in choosing Red Flax, not only because he partnered the entire to victory last year, but because the son of Swept Overboard is considered by most to be the class runner of the 16 horse field.
Red Falx is first-up for the ¥212,280,000 (HK$14.74 million) event, just as he was 12 months ago, and has three wins from four starts at the distance (1,200m).
Fine Needle, meanwhile, bounced from barrier seven at Hanshin and box-seated before bringing up his last start win, but is unlikely jockey Hiroyuki Uchida will be able to replicate that pattern from barrier 13 on Sunday.
Also drawn wide is the lone foreign entry, Hong Kong's wholehearted warrior Blizzard (Gerald Mosse), with trainer Ricky Yiu Poon-fai out to win his second Sprinters Stakes.
Yiu's 2010 winner Ultra Fantasy was sent out 31-1 when he led all the way, and Blizzard looks like being treated with similar contempt by the local punters this time around.
It would be foolish to completely discount Blizzard's chances though – what the chestnut lacks in pure class he makes up for in toughness and versatility.
Ready to run and reconnaissance done, now Blizzard needs a good gate for Japan's Sprinters Stakes
If Blizzard turns within striking distance and the race descends into a dogfight, Yiu's six-year-old won't give in and, given his excellent 1,400m form, he should relish Nakayama's testing rise over the last 200m.
Blizzard isn't considered an elite sprinter at home, but isn't far away from the better horses, so provides an excellent benchmark when trying to line up the overall strength of the Japanese contingent.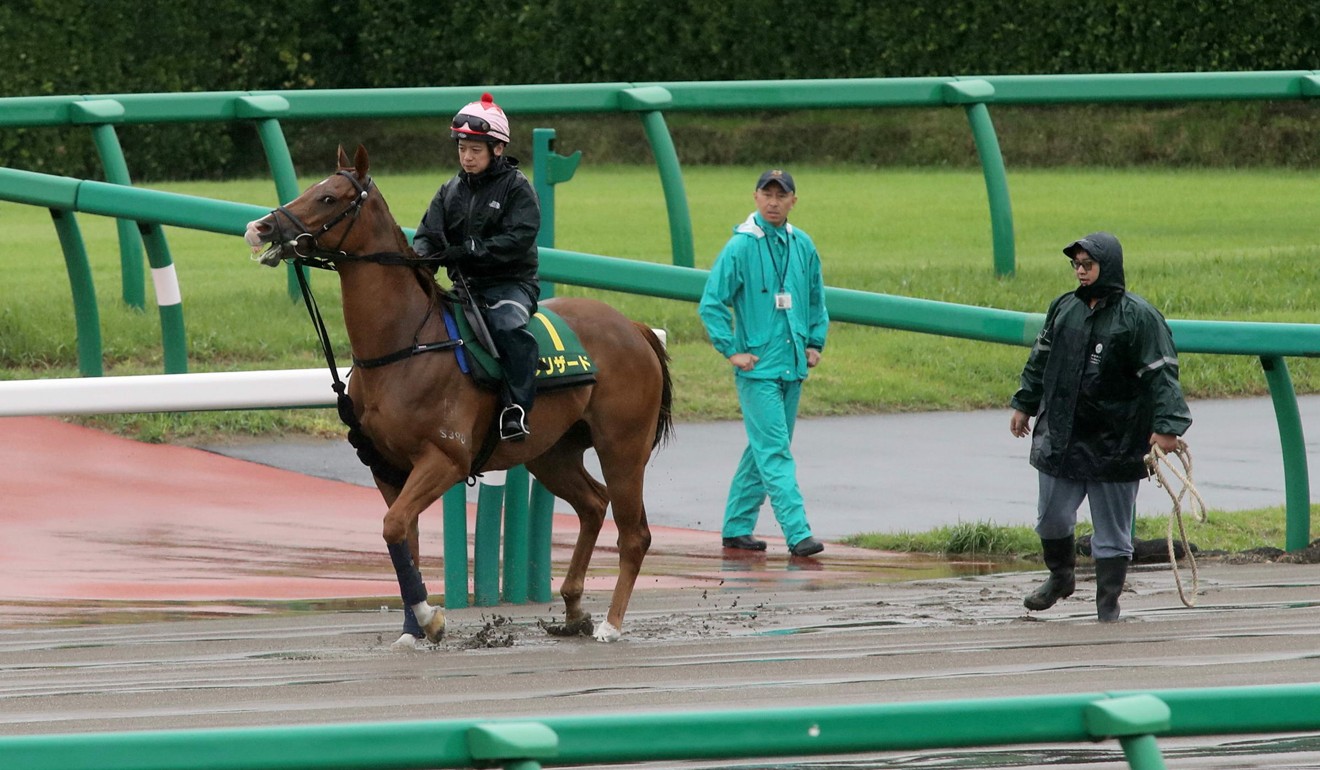 The last nine winners of the Sprinters Stakes have gone on to contest the Hong Kong Sprint and although it has only been a freak, Lord Kanaloa, who triumphed in 2012 and 2013, the Japanese still loom as intriguing opposition in a year where Hong Kong's ranks looks uncharacteristically thin.
Of the others, giant Australian-bred mare Melagrana (Keita Tosaki) has her supporters, with the course specialist bringing a perfect three-from-three record at Nakayama into the race and coming off a sound run-on effort in the Centaur Stakes.
Why trip to Japan for Sprinters Stakes was the 'easier' option for Hong Kong's Blizzard
Melagrana has also drawn out though, as has one-time wonder boy Big Arthur (Yuichi Fukunaga).
Big Arthur was considered the next big thing this time last year but after being blocked for run as 1.8 favourite in the 2016 Sprinters Stakes and then racing wide in the Hong Kong Sprint, injury kept him away from the races. The six-year-old returns but with some doubting his fitness and with a barrier that works against his usual on-pace pattern.
Not that inside barriers have seemed to help in this race, with 19 of the last 27 winners having drawn eight or wider, and just five winners drawing five or lower during that time span.