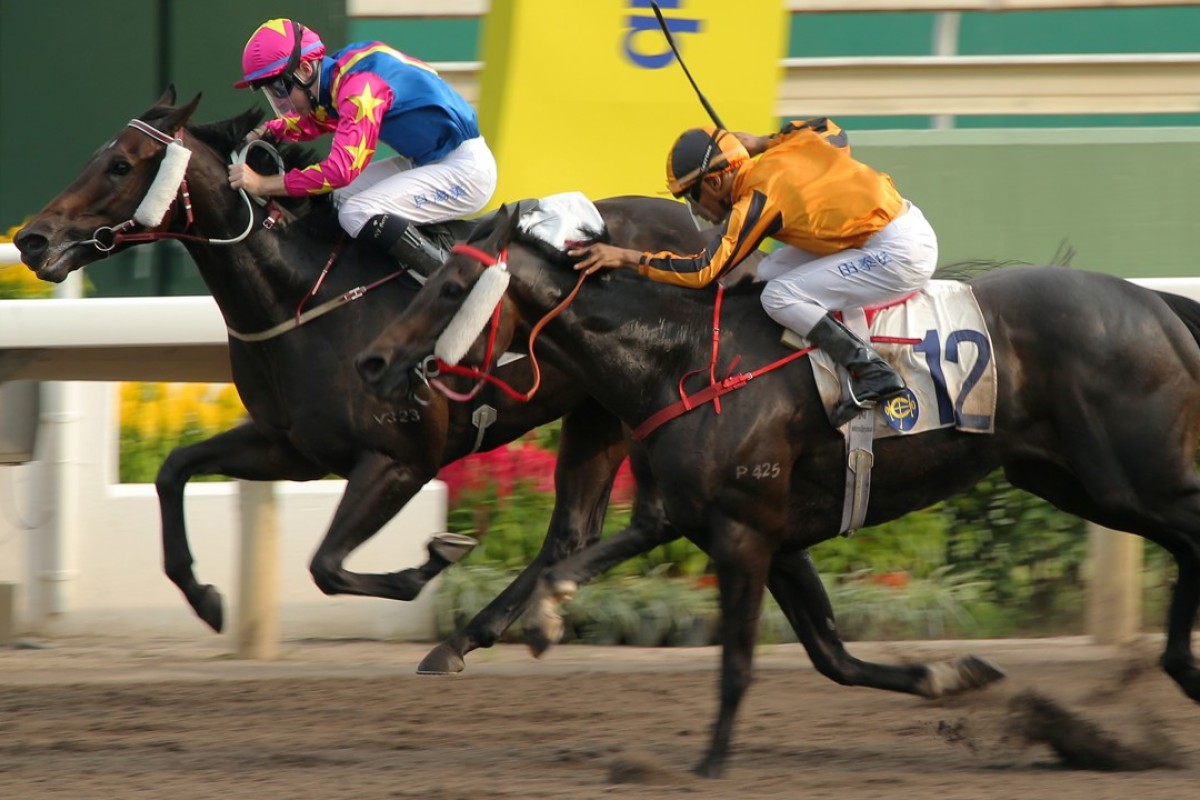 For Tommy Berry, kicking home "bread and butter" winners like Spicy Kaka is an important part of the job as stable rider, but you just know the big-race jockey is itching for a chance to get on John Moore's superstars later this month.
Spicy Kaka's Class Four dirt win was Berry's third of the term, with the previous two victories in Class Three on Moore's mid-table battlers Hair Trigger and Green Card.
"These are the horses that we call the bread and butter horses, it's important to get these winners and I'm certainly not complaining," Berry said.
"The difference between what I was doing before with John, on a fly-in basis for a day, I was coming in and riding the cream of the crop. Now I have to come in and ride the other ones as well, which is what being a stable rider is all about. But I've been riding the top horses every morning and riding them in trials and I can't wait until they are back in action. There is endless quality there but we just have to wait for the big races to come."
The two Group Two features two weeks from now will give Berry a chance to sit atop some Moore-trained stars in race conditions, one of those being Werther in the Oriental Watch Sha Tin Trophy when the former Horse of the Year resumes over 1,600m.
"I was going to ride Helene Paragon, but after trialling Werther and taking a look at Helene Paragon's form, I decided to go with Werther first-up," Berry said. "The biggest problem I have is deciding which horse to pick."
At the start of the season Moore said one of the benefits Berry would bring to the stable was a hands-on presence at morning trackwork that could help with the preparation and placement of horses.
Sam Clipperton takes pride in the debut win of Manfred Man's E Master
That plan bore fruit with Spicy Kaka's second-up win, with clever race planning getting the limited four-year-old to hit an early season peak.
"He was a little bit big first-up so we ran him over a shorter trip," Berry said of the gelding's fast-finishing third two weeks ago. "We stepped him up to 1,650m today and that's exactly what he needed."
Spicy Kaka was only just able to hang on from a closing Imperial Concorde (Karis Teetan), with race favourite Gran Master (Joao Moreira) third in a messy race that featured a stop-start tempo.
Today's John Moore safari suit bingo is mid-blue (i.e. not navy not baby blue)

Oh, and he won a race with Spicy Kaka. This is him talking pic.twitter.com/1468D5UwLO

— Michael Cox (@KemblaCoxy) October 8, 2017
"He was able to be ridden a lot closer because the early speed was so slow," Moore said. "Today the mile suited and he got the gun run."
Just over one month into their full-time partnership, Berry is happy with the way things are progressing and expects more winners now that Moore's horses have a foundation.
"John's horses just take that one or two runs to get their fitness up," he said. "Like Spicy Kaka, and Green Card last start, those horses are starting to come to hand now, and the top horses are starting to trial and will be back soon."