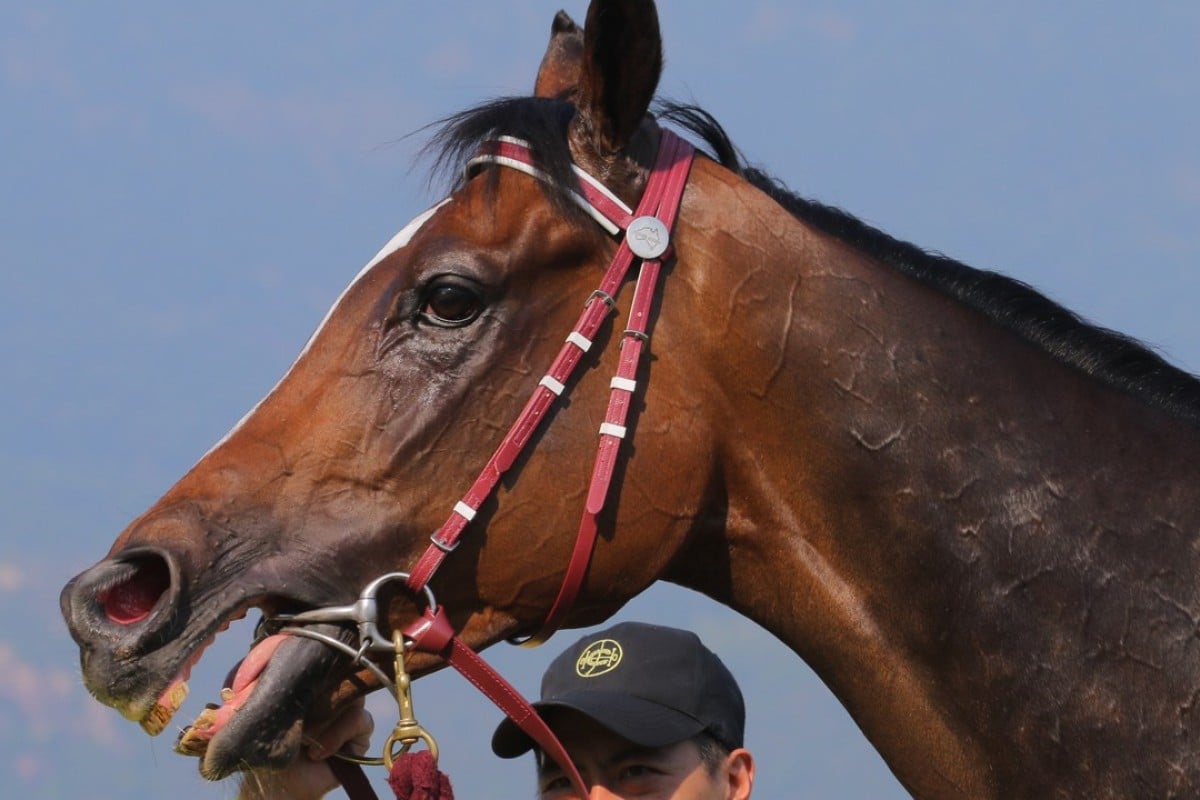 The Longines Hong Kong International Races are only seven weeks away and campaigns towards them ramp up on Sunday as John Moore rolls out his biggest guns in the Oriental Watch Sha Tin Trophy.
As usual, Moore will send out half of the field in the Group Two feature (1,600m), with Werther, Helene Paragon, Joyful Trinity, Beauty Generation, Booming Delight and the overmatched Harbour Master, as he attempts a seventh victory in a race he won for the first time with Distinction just a couple of months into his first season as a trainer in 1985.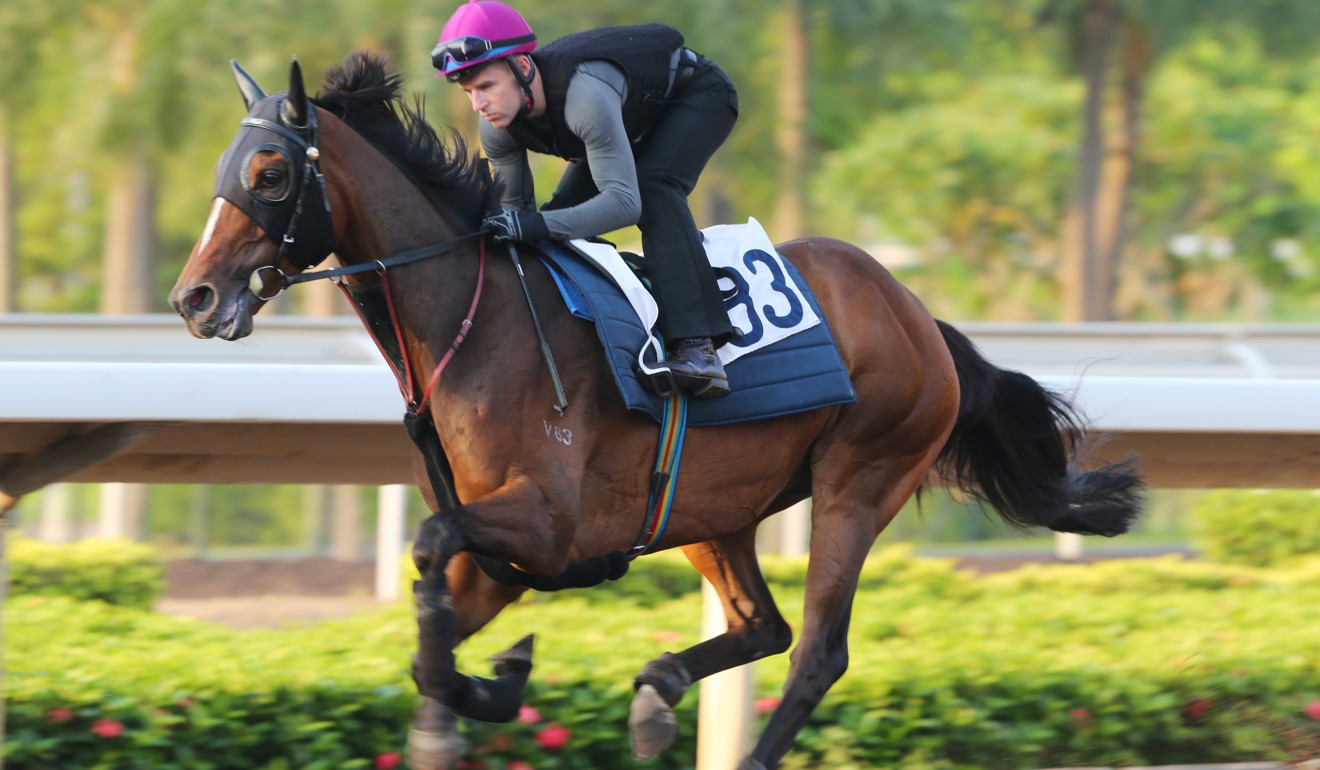 Unlike many of the high-grade handicaps through the season, the sheer quality of the line-up in the Sha Tin Trophy means that topweights have held their own, with three of the last five editions going to horses with 133 pounds in the saddle, and Moore has some positive words on the chances of former horse of the year Werther under 132 pounds this weekend.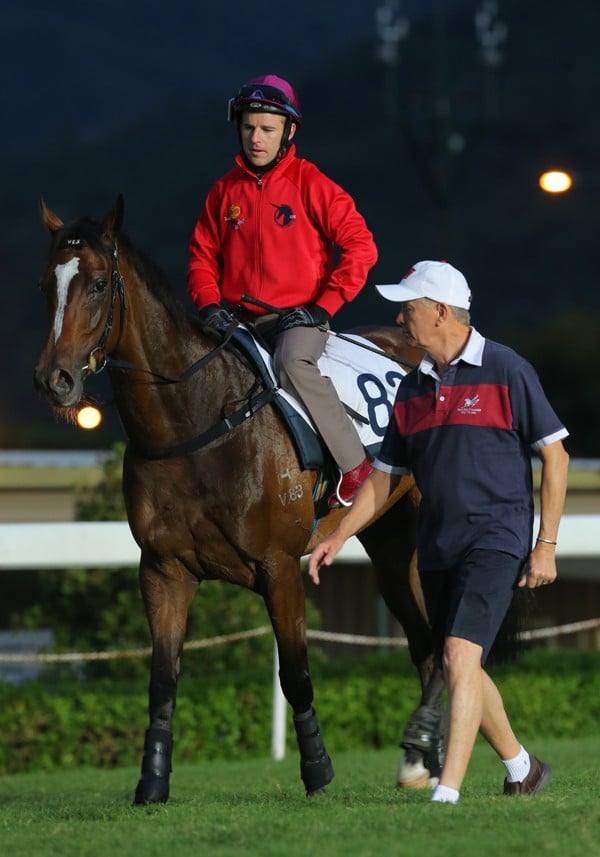 "He hasn't had any setbacks at all, he has done everything right. He's a picture of health and this is the first time I've had him like that first-up since he won his first race in Hong Kong a couple of years ago," Moore said.
"He galloped on the turf on Thursday morning and it was impressive work. His best form, of course, is at 2,000 metres and beyond and this will be his only 1,600m run – he'll go to the Jockey Club Cup and then Hong Kong Cup after this – but fresh he can run really well."
Gear change the key as Werther shows his class in the Champions Chater Cup
Fans of Helene Paragon, who is also up at the top of the handicaps, won't hear quite as positive a report card, with Moore indicating the five-year-old stallion needs a race.
"Helene Paragon had an injury to his left hindquarters soon after his last start in May and he's fine now but he did put on quite a bit of condition," he said.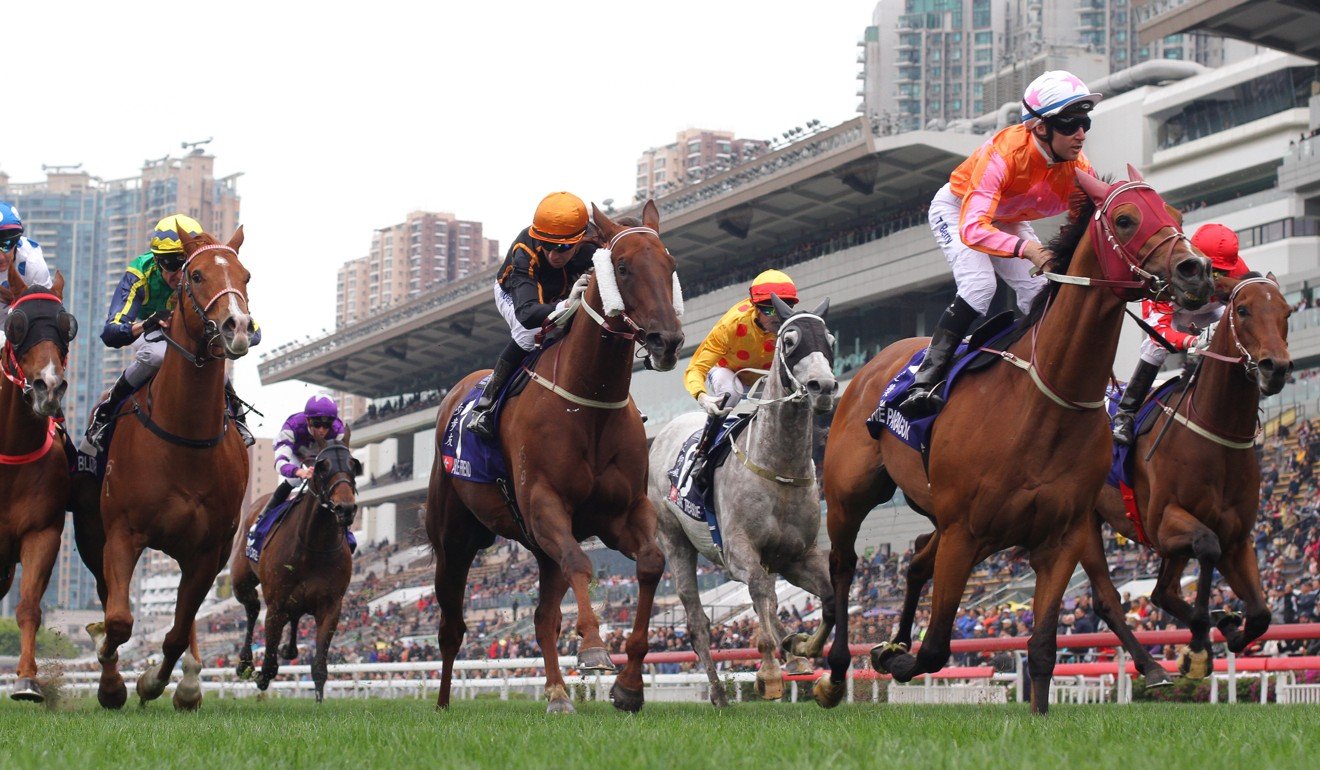 "He has improved with racing in past preparations and I think he will again. He should need this on Sunday but he will be at his peak in December."
Joyful Trinity has had even longer off the track after a stress fracture to his right hind leg in March, but Moore is positive about how he will present on Sunday, even though the trainer isn't thrilled with a wide draw for him and lightweight hope Booming Delight.
"Even though he hasn't raced for a while, Joyful Trinity was never really out of light work and he is very fit and I think he'll be in the finish if he can just overcome that draw," Moore said.
"Booming Delight has the advantage that he's had a race under the belt, when he was caught wide and ran well in the circumstances, but he could be wide again from the outside barrier.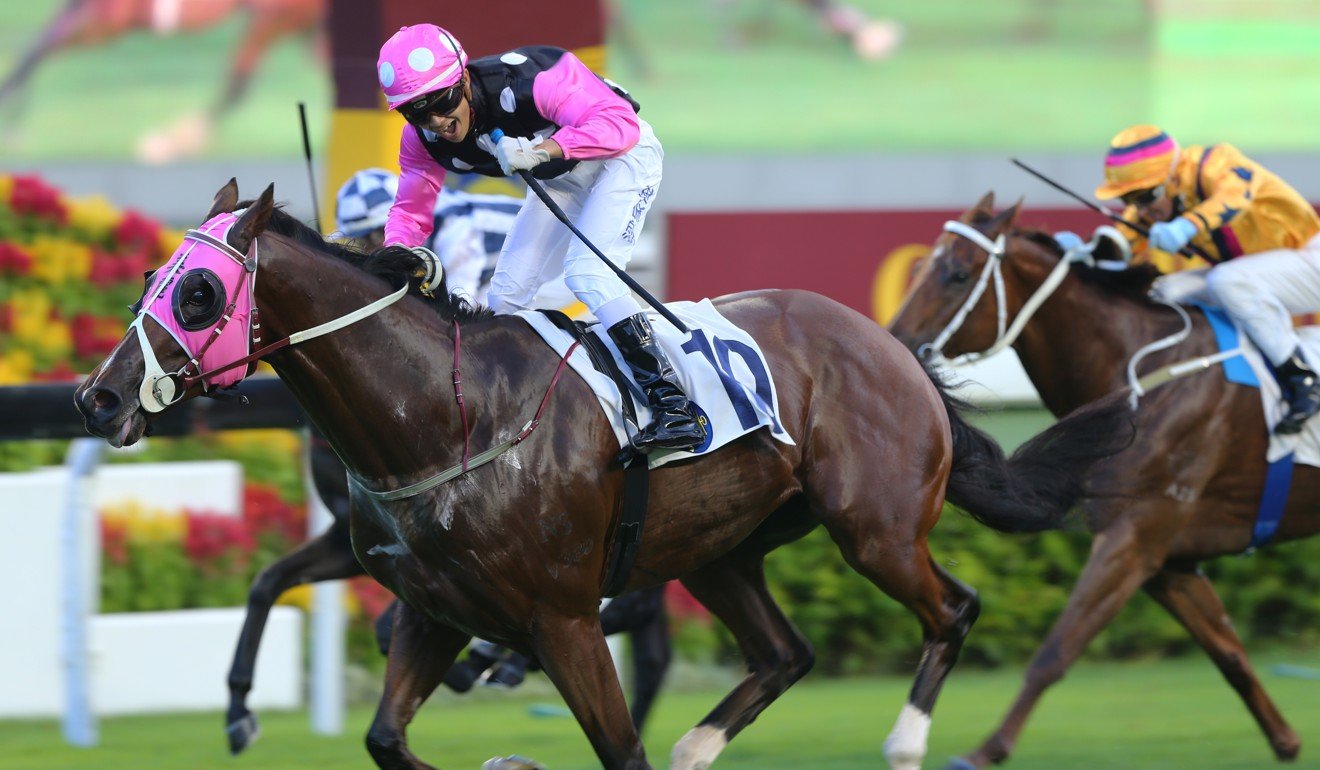 "He does need to win something between now and December to get into a race like the Hong Kong Mile. He doesn't have the points, but he'll run on the same day in the Class One if he misses out."
Derby third Beauty Generation tipped over the more fancied runners when he led throughout in the Celebration Cup (1,400m) first-up and Moore said he could easily take up the running again if the job is vacant.
"There aren't many in the race with speed and we know he can lead or he can sit behind if one of Tony Cruz's wants the front," Moore said. "He's a horse who had form over staying trips in Australia and so he is entered for the Hong Kong Cup as well as the Mile.
"But thinking through how he raced last season, the more I see of him the more I think he might not be a stayer. I've said to his owner that I'd like to target the international Mile with him and keep him to these sorts of distances."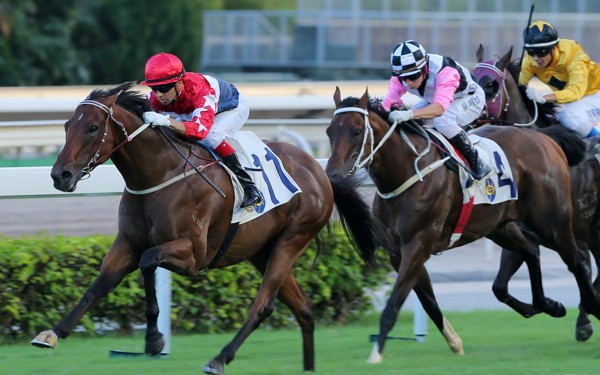 Away from the main race, Moore is looking for a bold showing from another of his Derby imports from last season who raced well without quite measuring up, Helene Charisma.
The former French Group One winner didn't win in his first campaign but went close and most of his jockeys last season were pointing the finger of blame at the colt himself after he ruined his chances more than once by hanging.
Heart says Rapper Dragon, head says Werther, but Yasuda Kinen could complicate Horse of the Year battle
"He isn't hanging at all now. We've done a few things differently – taken off the tongue tie, changed the bit on him and added a pricker to his gear and all his riders say he's doing everything perfectly," Moore said.
"So, I'm looking forward to a good run on Sunday and seeing what he can do. I thought about running him in the Group Two then saw this Class Two with the extended band and thought that was a better option."