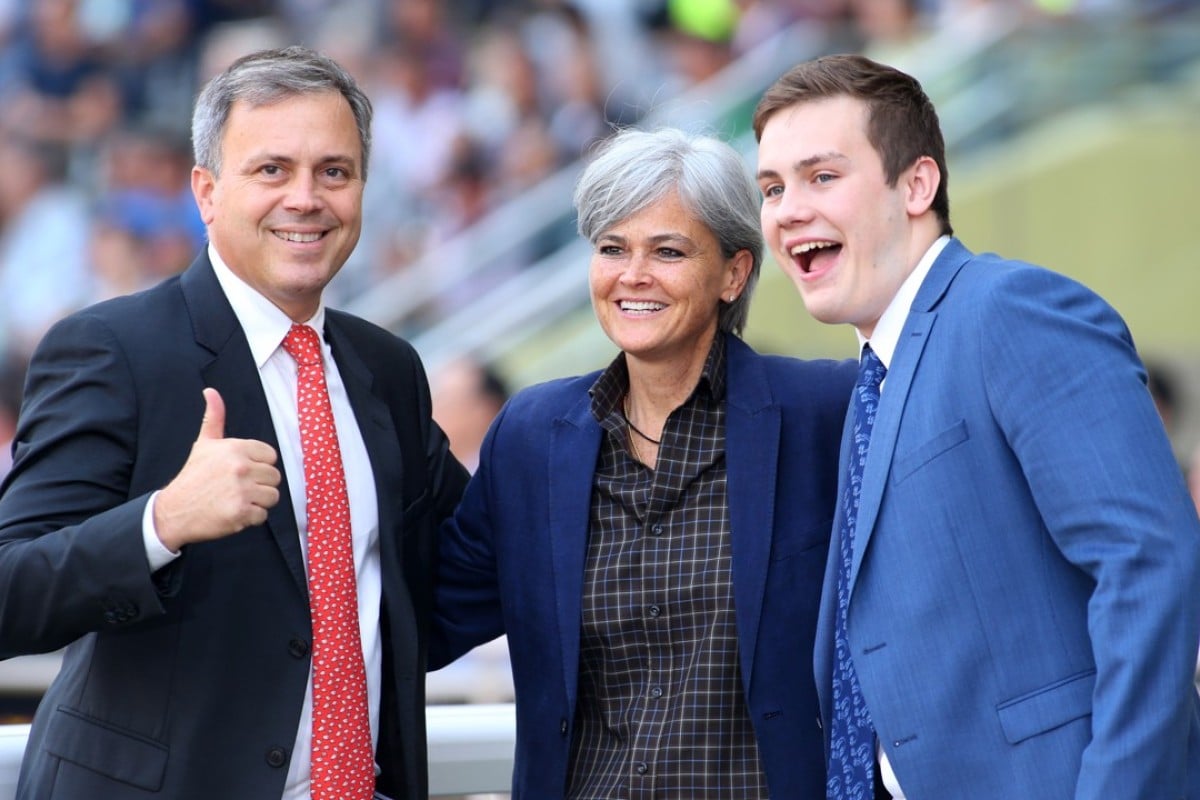 The Fownes name is synonymous with Hong Kong racing, from the legendary Lawrie to his son and three-time champion trainer Caspar, but the family association stretches even further and there was a sense of symmetry to Southern Legend's win in the last at Happy Valley on Sunday.
The race marked the end of Caspar's sister Fenella's day-to-day association with the stable, with the trainer's long-serving "personal assistant" moving to England to pursue other interests – but it also marked the start of an exciting new chapter.
Fownes' 19-year-old son Ryan will replace his auntie, setting the teenager on a path to becoming the fifth generation of the family to train horses.
"My great-grandfather, my grandfather, Loz and then me – now Fen moving on gives Ryan a chance to follow in our footsteps," Caspar said after the races on Sunday.
"Ryan was a late bloomer in the way he didn't show an interest in training until quite late. I wanted to be a trainer for as long as I could remember, but times were different then. Today there are so many distractions growing up, but now he knows what he wants and he wants to learn. I'm looking forward to training him up and having one of my boys with me."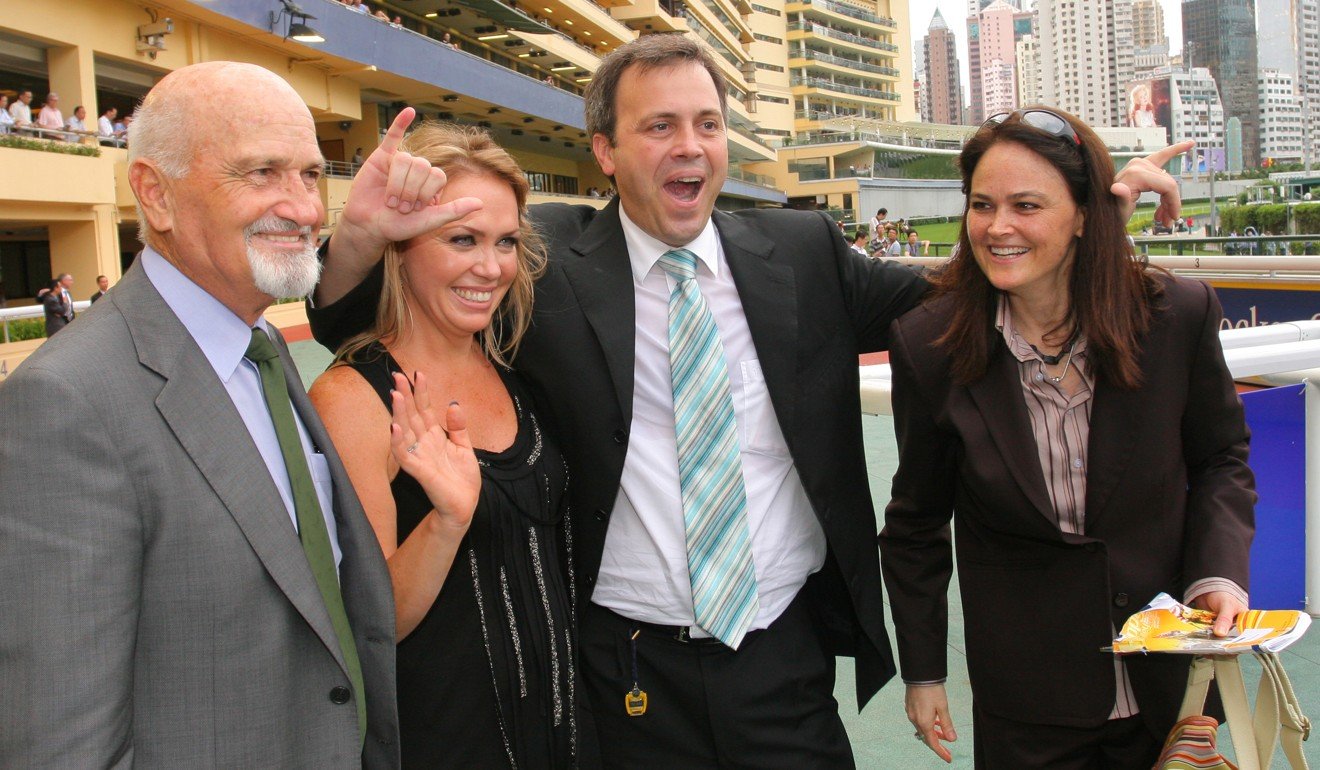 The teenager certainly has big shoes to fill, with "Fen" having taken on many roles within the stable – from owner liaison, public relations and "an extra set of eyes" over 13 seasons, her tenure starting in the trainer's second year.
"We've been through a lot, three championships, overseas Group One wins, local Group One wins," she said.
The Fownes family also had to deal with the tragic loss of their beloved patriarch after his long battle with cancer ended in 2015 – a blow for many in the racing community.
Lawrence was not only a man regarded as a true gentleman of the turf and a friend to many, but a champion trainer and a strong guiding influence through the first part of Caspar's career.
"It was a difficult time for us, but we soldiered on as a family," Fenella said. "I think that's how dad and mum raised us to be a close-knit family, that no matter what happens that we will always have each other's backs."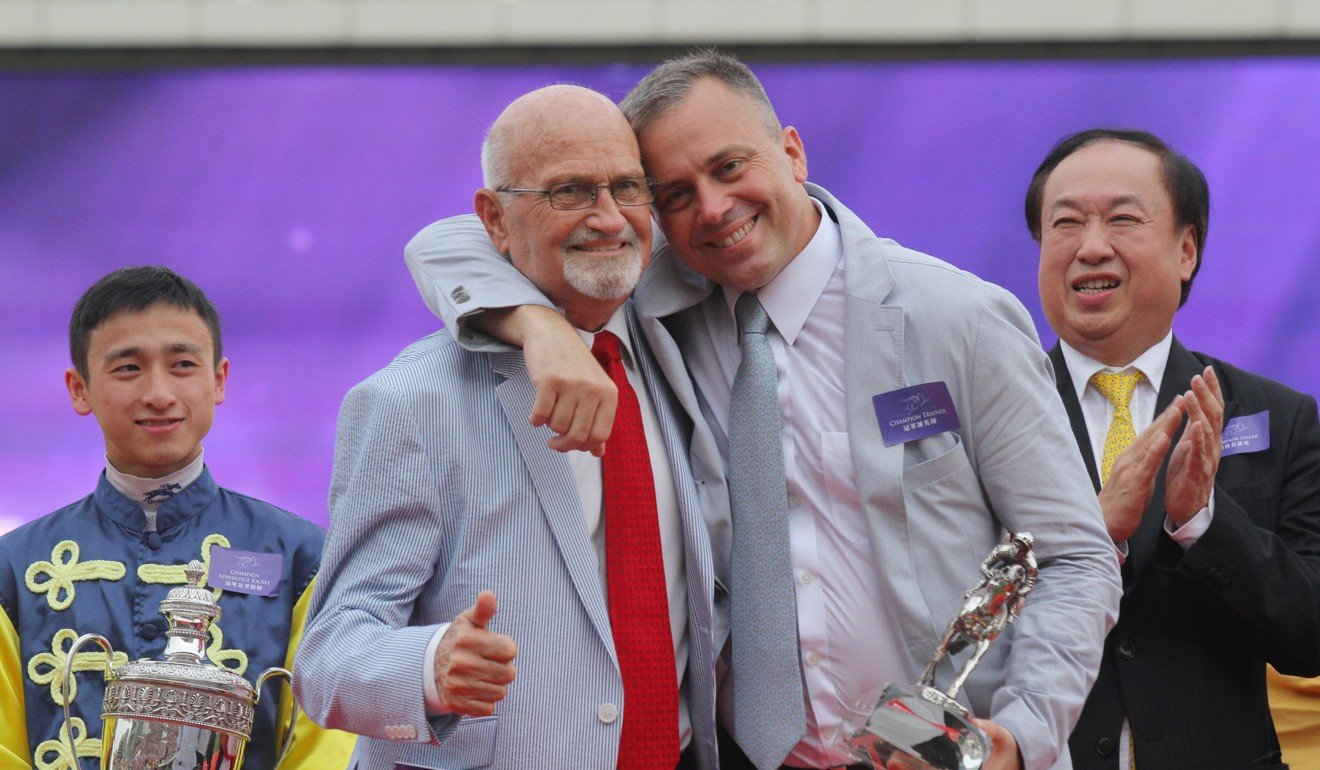 Ryan's arrival after spending one year studying in Australia comes on the eve of the Jockey Club's move to mainland China and opening of the Conghua training centre later this season.
"That's one of the reasons I'm so keen to have him here working with me," Caspar said. "We have some good staff earmarked to go up to Conghua, but there's nothing like family, Ryan can go there two or three days per week."
Fenella will move to Ely, not far from the big stables at Newmarket and hopes to develop a side business buying imports for her brother's yard.
"I've learned a lot about horses from Cas and that will help me in the next chapter of my life. I know what he wants in horses, what he likes and doesn't like," she said.
From Raj to riches for Lawrence Fownes, training pioneer
The racing future looks bright for Caspar, who at age 50 could still have 20 more years of training left in Hong Kong, and his big sister says the best is yet to come.
"You wait, nobody really know just how good a horseman he really is – he doesn't get enough credit for that, " she said. "I've been really blessed to work with him. He is great at placing horses – he can plan for a race and place them months ahead of time, he is way ahead of the game.
"I'm grateful to Caspar the time I've spent here and I'm especially thankful to the owners. It was tough at first, learning how to let your little brother be your boss – but I've loved the journey we've been on together. We ended up having a beautiful partnership. Now it's time for a new chapter for me and for the family."