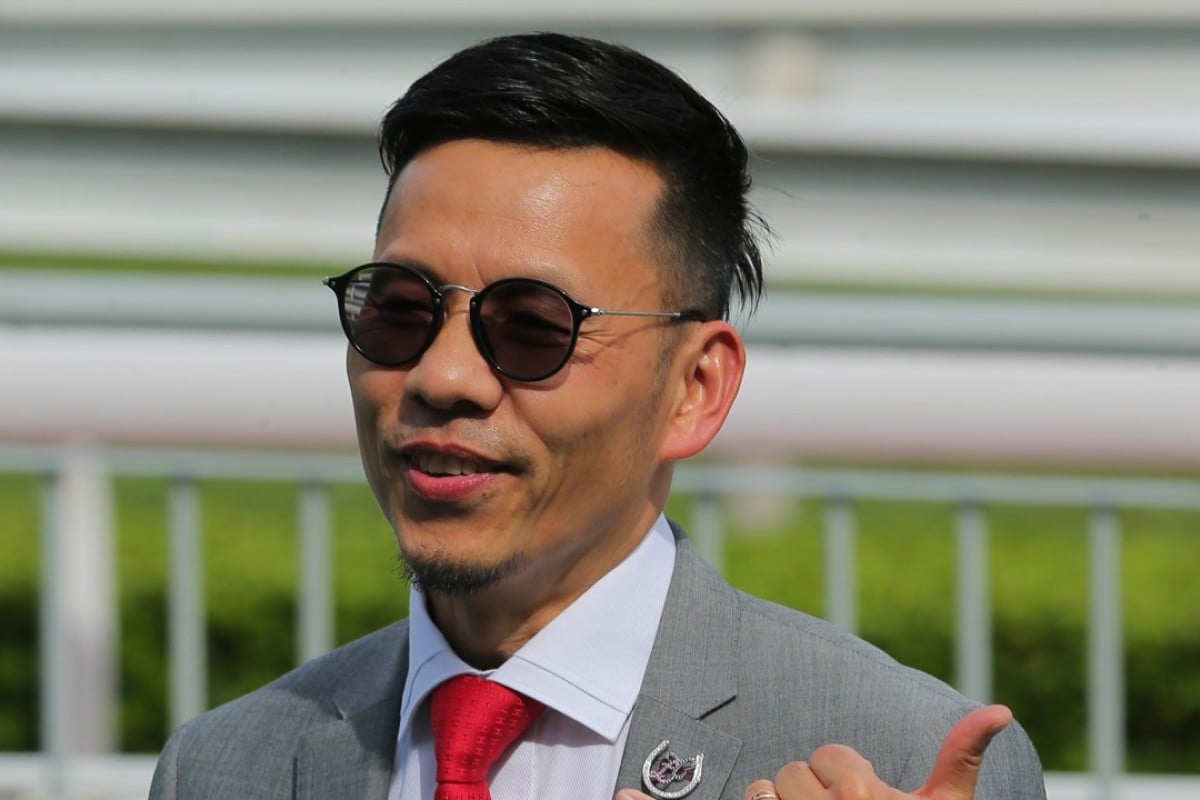 Frankie Lor Fu-chuen already had the record for most wins by a first-season trainer but is showing no signs of slacking off and is already planning to smash any suggestion of "second-year syndrome" with the help of shock stable transfer Mr Stunning.
Given Lor has already exceeded expectations in his rookie campaign nobody would be surprised if he eased off, stockpiling some winners for next term, but the 52-year-old said there is still plenty left to be gained over the final four meetings.
"I think it is important for a first-season trainer to win as many as possible," said Lor after the upset win of Flash Famous, the trainer's 60th for 2017-18. "I need to try really hard no matter what, you need to show the owners that they can trust you so they can keep giving you the horses."
Flash Famous nicks Race 6 and restores Derek Leung's three-win cushion over fellow local rider Matthew Poon in the battle to lift this season's Tony Cruz Award. #HKracing pic.twitter.com/sASbz8FCA3

— HKJC Racing (@HKJC_Racing) July 1, 2018
Many of Lor's wins have come from stable transfers that arrived stuck in the lower grade and open to improvement but last month the trainer received a call offering a very different transfer.
The call was from Mr Stunning's owner Maurice Chong Koo-win and he was giving Lor a chance most trainers would jump at.
At 128, Mr Stunning is the equal top-rated horse in Hong Kong but citing John Size's glut of sprinters at the top of the ratings (he also trains fellow top-raters Ivictory and D B Pin, plus 125-rated Beat The Clock), Chong wanted to make a move.
"He just rang me and said 'Frankie, do you want to take Mr Stunning?'," Lor recalled, adding his stunned initial response to the offer was "What?!"
"You don't expect that type of transfer. The horse has had a great season, three wins including a Group One."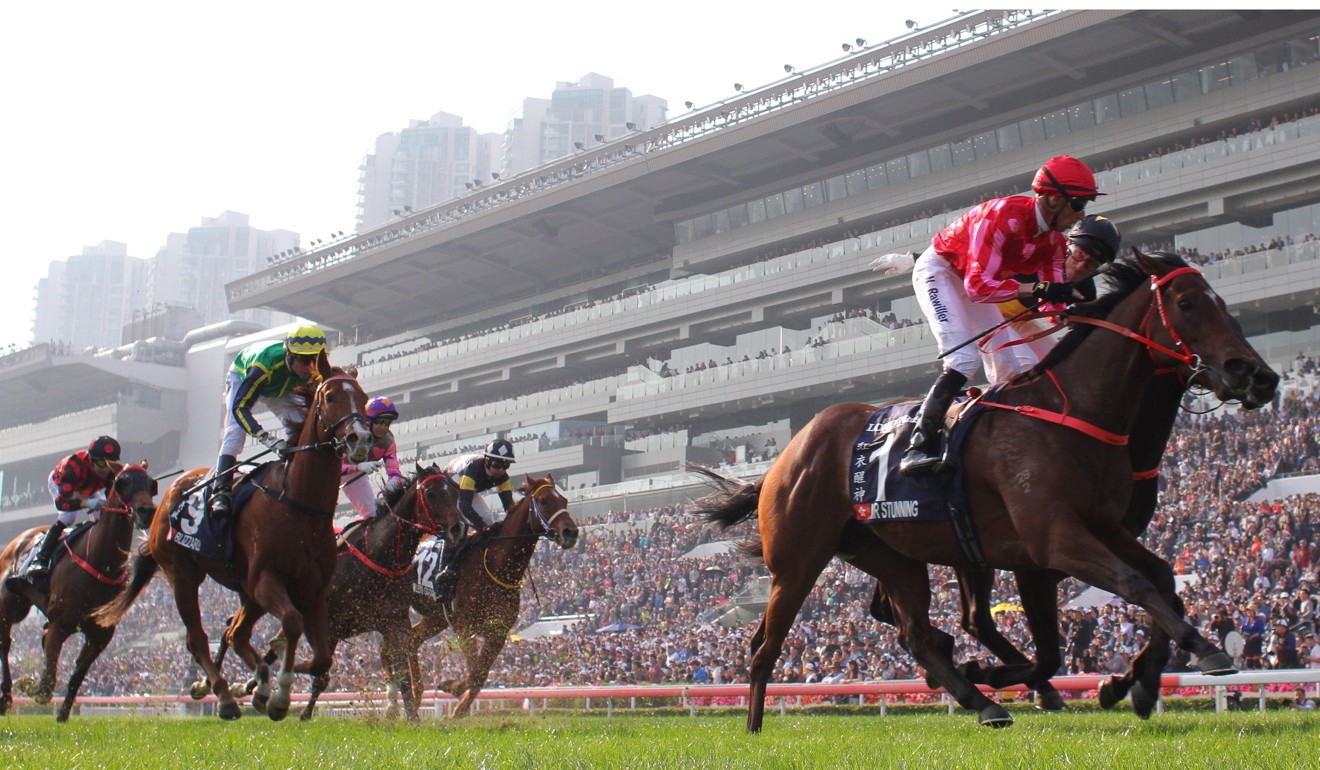 The transfer offer left Lor in the potentially awkward situation of taking a horse from a trainer he considers a close friend and mentor more than rival, a man he still refers to as "my boss".
"Of course I called my boss, and I said the owner wants to change stable. We talked, and in the end, if I don't take the horse, maybe he would just give it to another trainer," Lor said.
For a while some even suggested Lor could challenge Size for this season's crown, that was until reality set in and the Australian kicked clear during a blistering mid-season stretch.
Frankie Lor is happy enough with 'King of Class Five' tag – for now
The comparisons between Lor and Size are easy to make, with the apprentice emulating his master in not only the transfer turnarounds, but also his patience with new horses.
Three-time champion jockey Joao Moreira says Lor not only has the Size-like patience but also "doesn't panic when placed under pressure".
Moreira used Sunday's failure of Lor's odds-on favourite Mission Tycoon as an example, with the trainer staying calm despite the calamitous effort, after which the three-year-old pulled up lame.
"A lot of trainers want to make rash decisions, making gear changes, thinking everything is wrong," Moreira said. "Frankie doesn't do that, he listens to what you have to say after the race and then he goes away and thinks about it for a few days."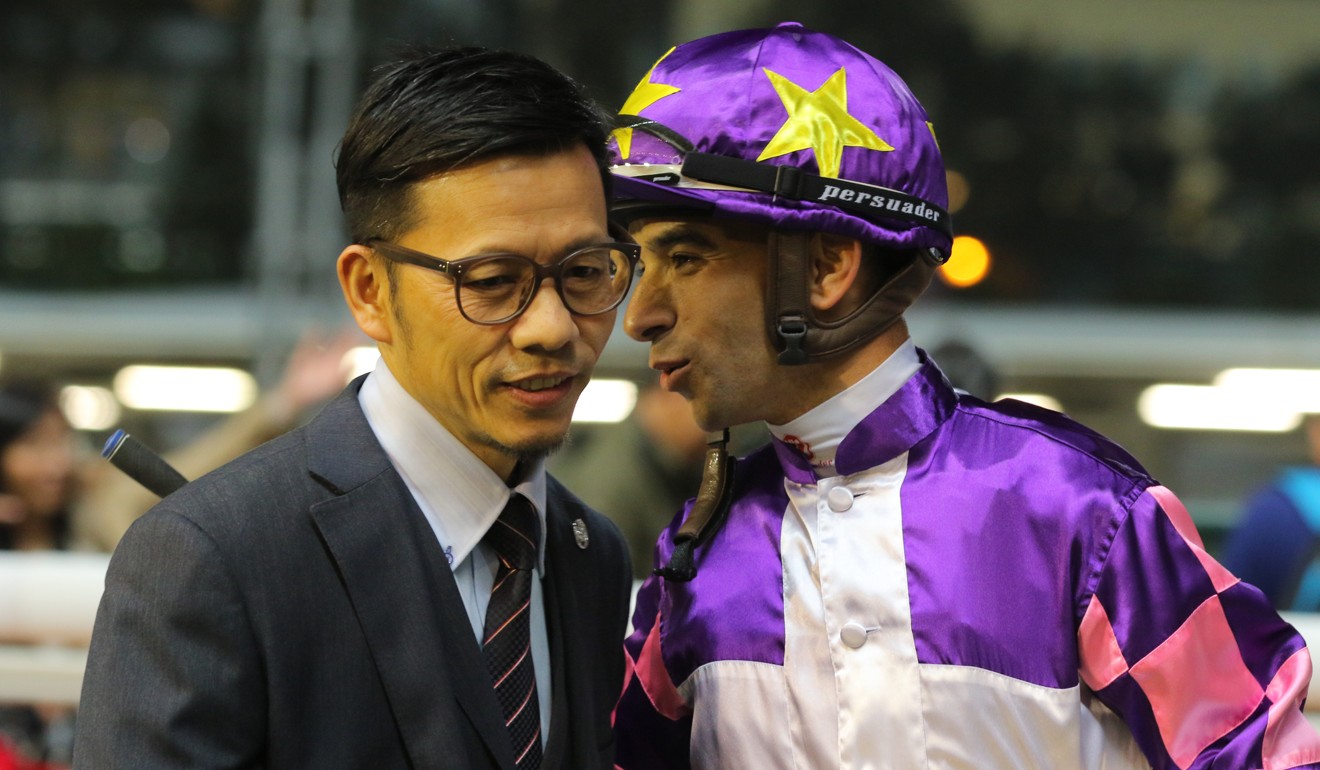 The question is now whether Lor can avoid second-year syndrome, a drop off that is a result of this season's success.
Size won the championship in his first season on the back of dramatic improvements with stable transfers but he went on to win the next two titles as well.
"I think he can back it up," Moreira said of Lor. "Yes he had some luck getting some of those stable transfers that were way under their true rating. But he has everything he needs to follow it up and have another very good season.
"Obviously he is a hard worker, and he keeps things very simple. Actually, he not only has the right qualities to have another great season, but to be the champion trainer here one day."