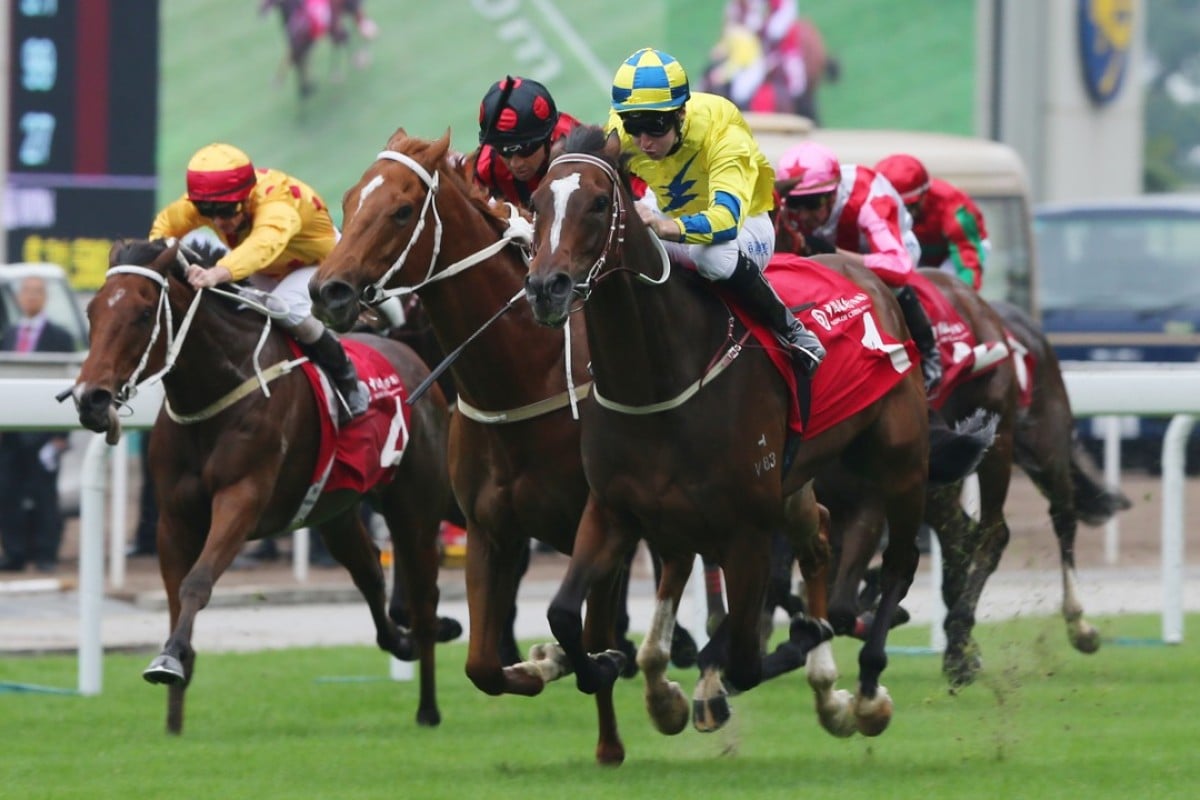 Ask many fans what they were watching as Harbour Master stretched out to a six-length mid-race lead in a rollicking Jockey Club Cup and they would say a pacemaker for victorious stablemate Werther, but the trainer of the pair was seeing something almost the polar opposite.
"Harbour Master nearly cost us the race," said a pale John Moore after Werther (Tommy Berry) returned to winning form three weeks out from the Longines Hong Kong Cup, despite rather than due to his 100-1 tearaway stablemate.
"It wasn't in our favour. The pace was so fast it was really testing Werther's fitness and it was only his internal fortitude that got him through."
The script for the designated lead-up to Hong Kong's richest race, the HK$25 million Longines Hong Kong Cup on December 10, was laid out before the first race, when Moore had been hauled before an adjourned stewards' inquiry into aggressive tactics at Harbour Master's previous start in the Sa Sa Ladies Purse.
On that day, the rising eight-year-old, who had become disappointing recently in his usual back-running style, was sent on early to lay up beside leader Time Warp at a strong pace and contributed to the defeat of Time Warp. That inquiry ended with Moore telling Kim Kelly's men that Harbour Master would continue to be ridden towards the lead and would be ridden along from the gates to get there, if necessary.
A few hours later, Moore was wearing a path in and out of the stewards' room to express his dissatisfaction that jockey Derek Leung Ka-chun had done exactly that in the Group Two Jockey Club Cup.
No need to panic, the season has now started for Tommy Berry and John Moore
Having been sent along to be with Time Warp early and then head him, Harbour Master took charge of Leung to get out to a wide lead in the middle stages and put the scares into Berry as well as Moore.
"Knowing my horse was still a bit underdone and second-up at 2,000m, I was very worried halfway down the back at how quick they were going ahead of me – then they quickened up again," Berry said. "Joao Moreira on Time Warp was a long way in front of me and I thought if I let Time Warp get too far away, his horse might be hard to run down. So I used Werther up down the side to get nearer Joao and that took a toll on him."
Werther went from looking an easy winner at the 400m to finding it more of a battle in the last 150m but edged away for a neck win on the line after being run off his line once or twice by Time Warp.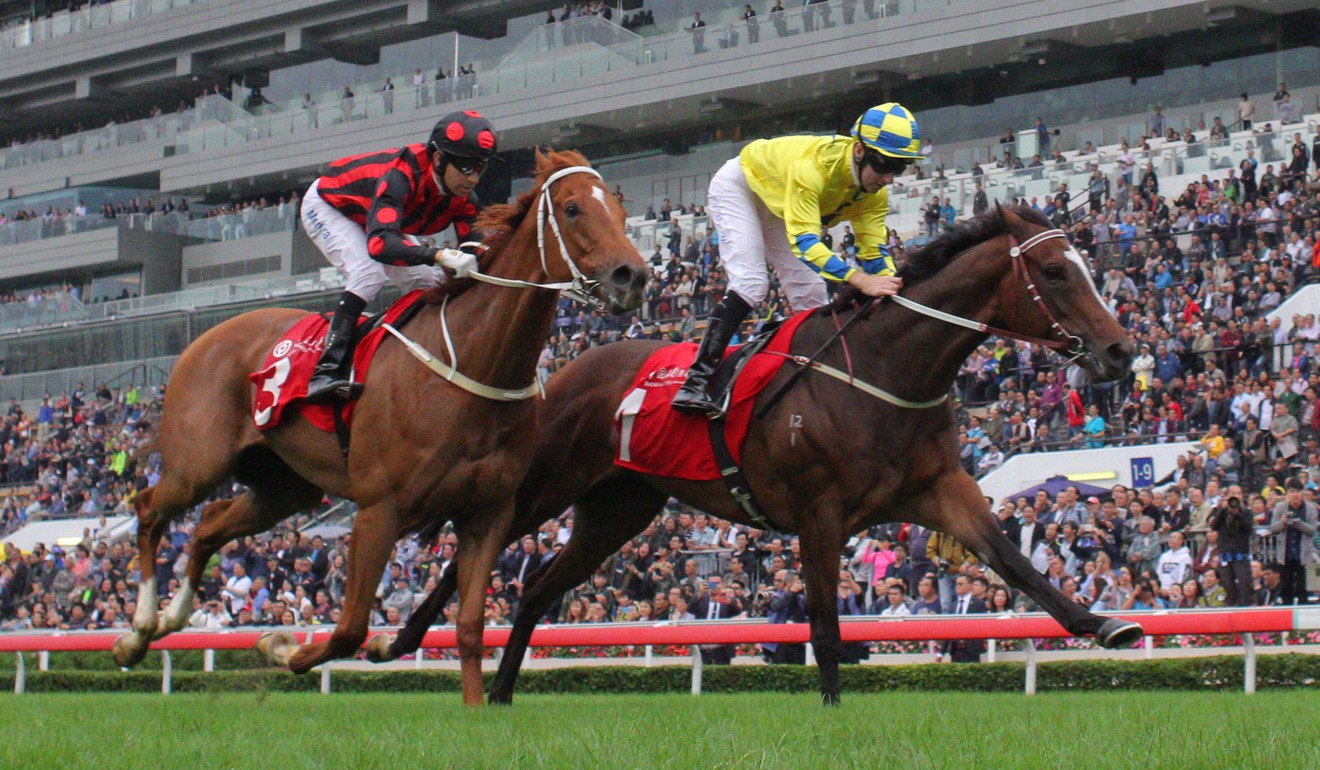 "He is a horse who likes momentum, likes to stay balanced and Joao took that away from me down the straight a few times, so there was lot of merit in the win and he will tighten up again for that," Berry said.
While the return to winning form of the former Horse of the Year and the tactics of his no-hoper stablemate – for which Leung was severely reprimanded by the stewards – were the main stories of the Jockey Club Cup, the Tony Cruz-trained Time Warp and fourth-placed Gold Mount were looking ahead.
Danny Shum's star Seasons Bloom takes out the Jockey Club Mile, but can he back it up in December?
"I think I was beaten by a better horse today," said Moreira. "But to me, Time Warp is an immature horse still and was not beaten far by the best 2,000m horse we have here. In six months' time, I think he will be even better."
Gold Mount will head to the Vase over 2,400m on international day, after a deceptively good effort, charging late to just miss third.
"On the home turn, I had another of Tony's horses, Doyeni, drop back on me and I had nowhere to go – he should have been closer," jockey Zac Purton said.