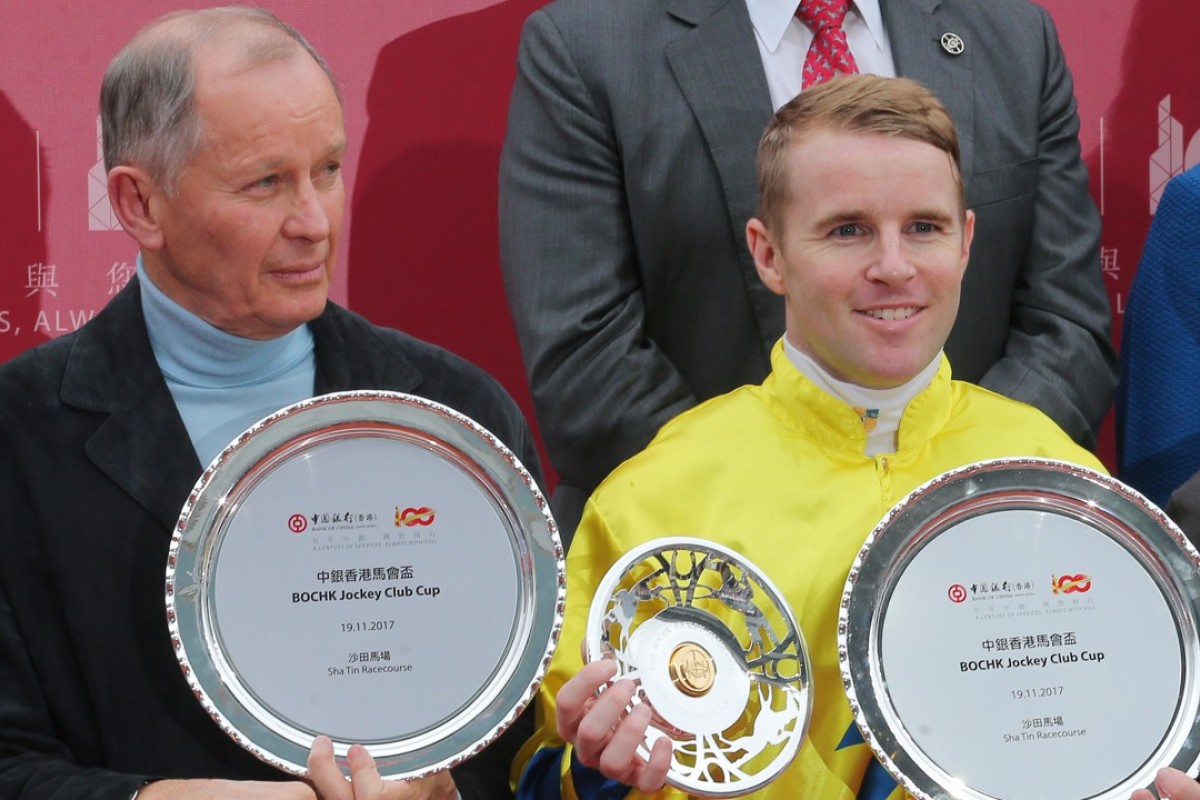 Even those considered level-headed and above superstitious ways were starting to suggest John Moore and his embattled stable jockey head Tommy Berry to the temple with some jumbo-sized joss sticks.
According to the local media, the pressure was on Berry – but specifically his retained status with Moore – heading into Sunday's meeting and the pair needed a change of luck.
The numbers didn't look good before Werther went out as favourite in the Group Two Jockey Club Cup; Moore was six for 118 on the season so far, riding a 45-race run of outs.
Berry, whose fortunes are obviously closely tied to the trainer who employs him, had just three from 106 and was riding a streak of 58 frustrating races without a winner.
The new partnership between John Moore and Tommy Berry begins on a winning note
Together the pair had combined for three wins from 73 starts and had one success in the past two months.
It seemed everybody was concerned except for two people.
"John and I weren't panicking," Berry said. "Our season started today."
Werther's win was expected but it still would have quelled the chatter from sections of the media regarding the stability of the Moore-Berry alliance.
Sunday was the day that the rubber hit the road for the star-studded stable and fortunately for Moore and Berry there wasn't a wheel spin, with at least two of the stable's big guns, Werther and Helene Paragon, gaining traction ahead of the Group Ones on December 10.
Not only did Werther grind his way to a win that maintained his place at the top of the middle-distance pecking order, but Helene Paragon also indicated he will be a player in the Group One Hong Kong Mile with a sound effort in the Jockey Club Mile.
Perhaps there has been more pressure placed on Berry than Moore – with the expectation that the Australian would become the fall guy should the losing streak continue.
"There's been one person who hasn't put pressure on me and that's John," Berry said after the races.
"We both know where the team is at, and that the horses haven't been quite there yet with their fitness. We've been sitting there at the end of the morning at the stables and been really happy with where we are at – they are improving. Obviously we've been a bit frustrated that the winners haven't been there."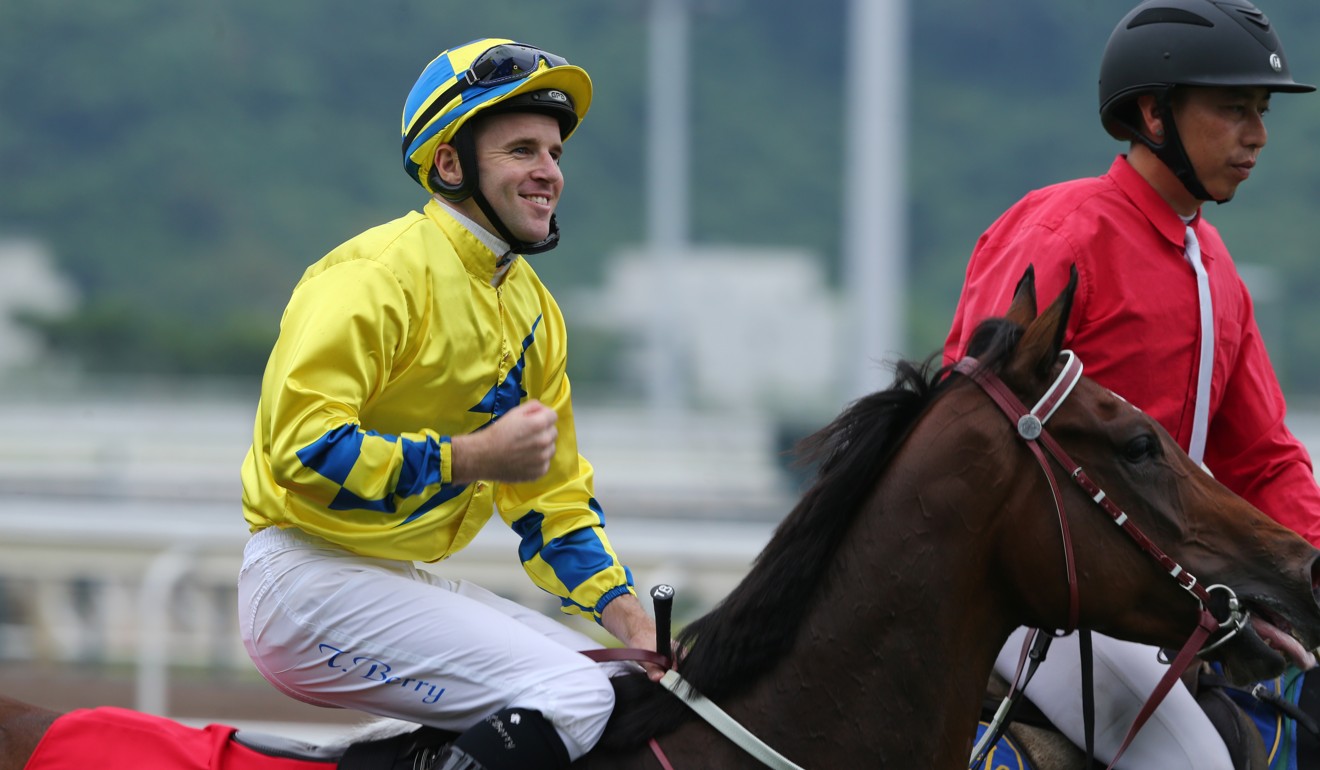 With wall-to-wall racing in Australia, a 58-race run-of-outs might be as short as two or three weeks during a busy period, but with racing just twice-per-week in Hong Kong, that wait between winners stretches out to six weeks – a psychological test for jockeys accustomed to winning regularly.
Berry's previous end-of-season stints and guest appearances had garnered big returns but the jockey said he knew to manage expectations returning full-time for Moore.
All roads lead home, says champion Australian jockey Tommy Berry, as Asian aspirations put on hold
"I knew things might be slow to start with," he said. "But I'd be lying if I said it wasn't getting to me a little bit. Some of the press had given me a hard time but between my wife Sharnee and John, they've kept my head in the game and kept me thinking positively."
Of course even with Werther, Helene Paragon and Beauty Generation's rise to Group One contender at a mile, the Moore team for international day does seem relatively thin.
The cavalry might have arrived just in time though, with regards to not only Werther and Helene Paragon, but also Moore's batch of promising 2018 Derby aspirants.
Group One Racing Post Trophy winner Rivet will kick-off his campaign for Moore next Sunday while the trainer will unveil even more talent at Tuesday's turf trials.
"Grand Chancellor, Good Standing, plus three-year-old Easy Go Easy Win should all trial on Tuesday ... then we have Ruthven, who isn't far away," he said.
Seems the waiting game is over for Berry ­but the next challenge might be picking which horse to ride in a feature race – the type of "problem" he will no doubt welcome after the slow start.