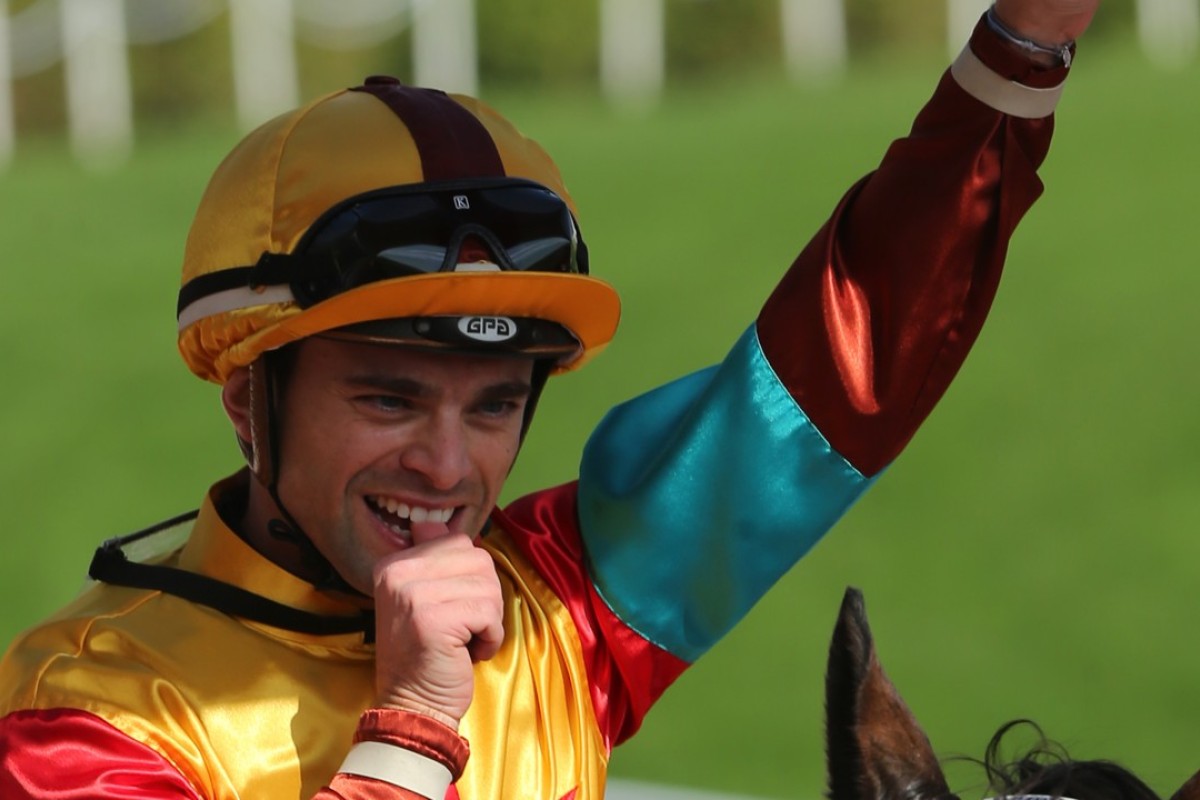 Experts will tell you it is changes to Umberto Rispoli's style that have sparked his rich run of form but the Italian maintains the secret to his success is waiting for him at home after a day of riding – his four-month-old son Hayden.
Sure, Rispoli is firing his horses out of the gates faster this season and that has proved vital, but he says fatherhood – a well-known tonic for changing the demeanour of temperamental types – has been the real game-changer.
"I feel stronger and I feel more responsible, it pushes me to go and ride more winners – he is my first priority now," Rispoli said after the appropriately named Big Time Baby gave him 11 wins for the season and eight wins from the last month.
"I go to the races thinking about something more. The last thing I see when I leave for the races is the smile on his face."
Interestingly, Rispoli's father Gaetano had told his son to expect children to change his career – but not in a good way.
"He told me 'take your time to have a baby, because it will change your life but it will also change your riding style'. He told me his life changed. It's that love you have for your child that makes you change – but it made him take less risks."
Now, perhaps the fact Gaetano is, as described by his son, "mad", and rode in street races like the Palio di Siena, that necessitated a change more than being a responsible parent.
The Palio is a bareback free-for-all, where jockeys use whips on each other as regularly as their horses and hairpin turns on converted cobblestone streets send riders sliding into walls.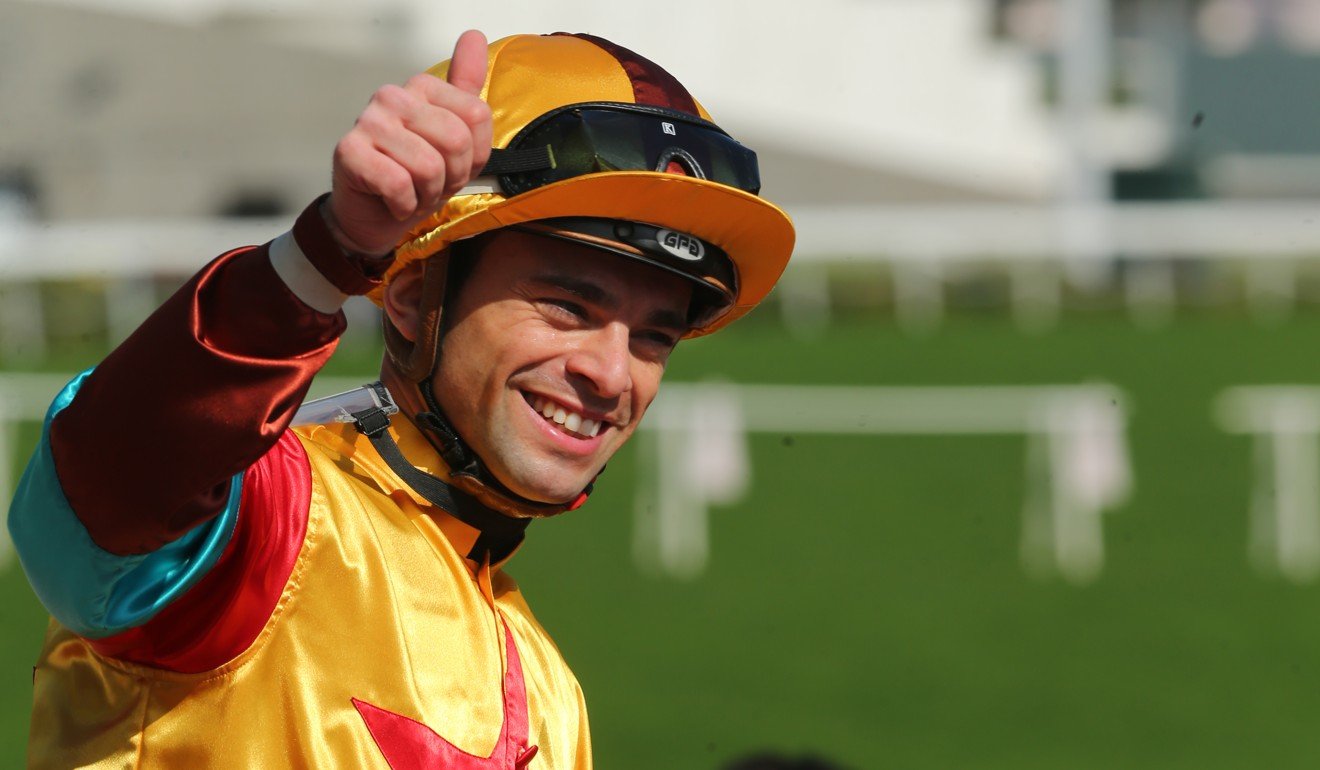 Flat racing at Sha Tin doesn't carry the same risks but it was the fallout from a spectacular accident of his own in November 2016 that threatened to derail Rispoli's Hong Kong career, with the 29-year-old struggling for confidence afterwards.
It took 129 days and a frustrating 78-race run of outs for Rispoli to return to the winner's circle.
Umberto Rispoli 'celebrates' the anniversary of his nasty fall with a winning double at Happy Valley
"That winner, Right Call, was important," he said. "When you ride good horses you get the feeling back right away … but when you ride horses that are outsiders, it's hard to feel confident. You always feel unsure."
Rispoli's partner Kimberley Mosse, daughter of legendary jockey Gerald, gave birth to Hayden a week after the season finished.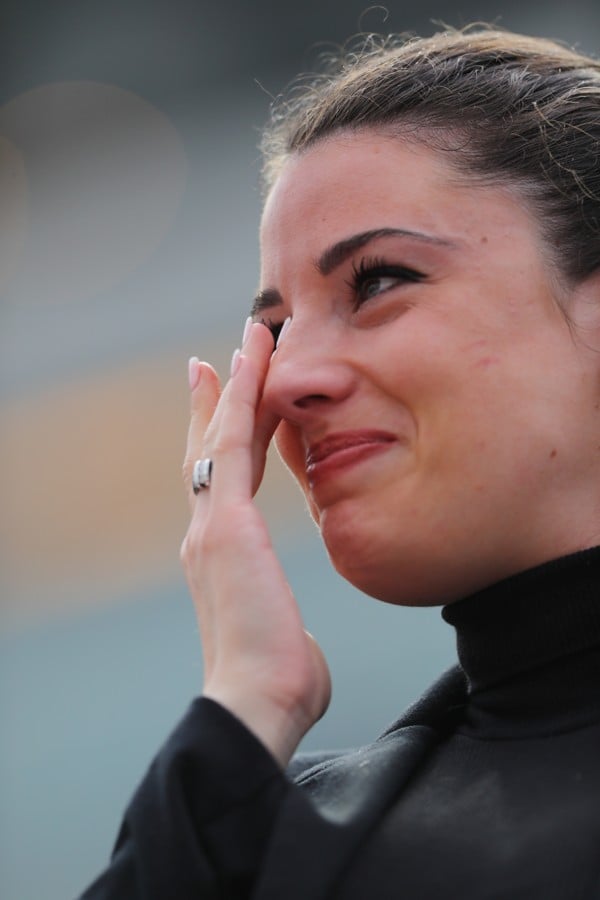 That gave the formerly hot-headed Rispoli a chance to take stock and start considering the financial impact of fatherhood – and there's nothing like money for added motivation.
"I need to pay those bills and thinking of the future, school fees. You ask those older guys and I'm sure it was the same for them. Once you have a baby in your life, it's tougher."
Impending fatherhood has been a motivator for Derek Leung Ka-chun, who is riding as well as anyone this term and whose wife Kit Li is due with the couple's first child on January 1.
Leung's win on Pingwu Spark has him entrenched in the top five of the jockeys' championship and the 29-year-old will represent Hong Kong at the International Jockeys' Championship at Happy Valley next month.
"Umby is right, I need more winners to pay those bills," Leung said. "It has made me more focused for sure. It's not just about me any more."