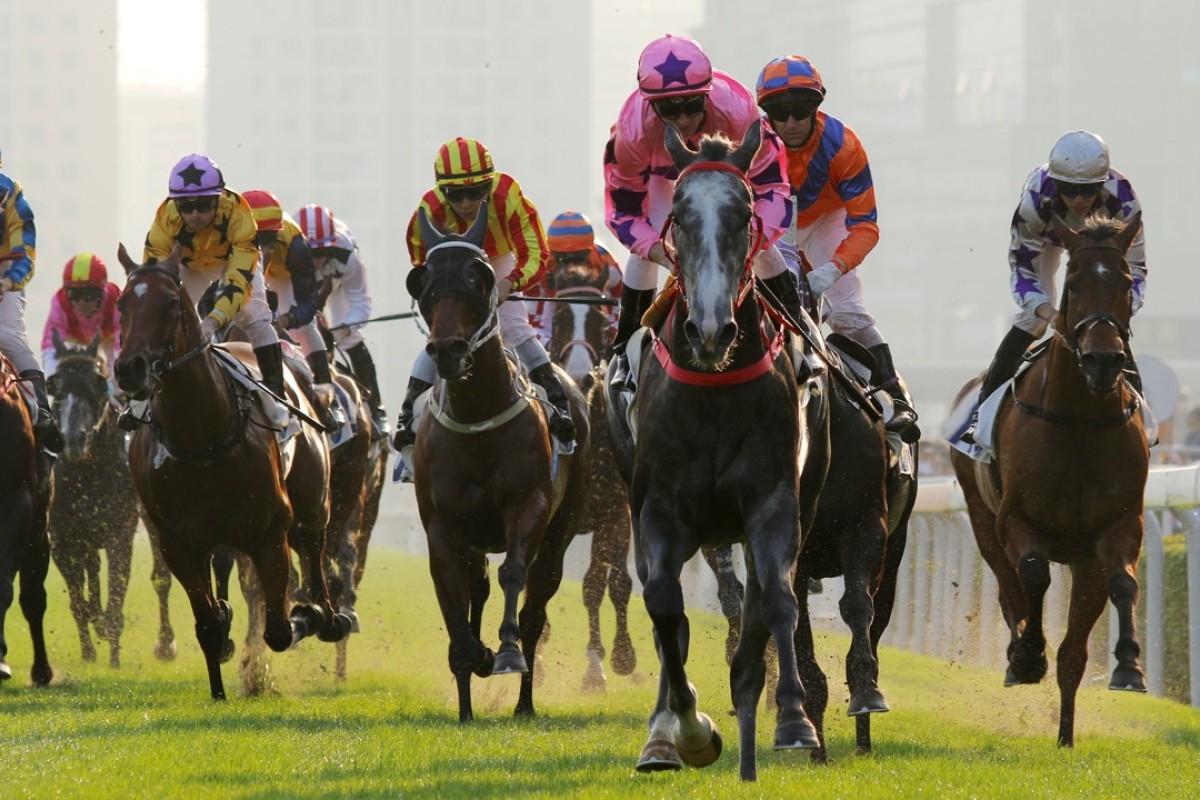 Exciting young sprinter Hot King Prawn surged into Class Two with another effortless win down the Sha Tin straight on Sunday that could earn him a holiday rather than a new target.
The John Size-trained three-year-old didn't have things all his own way in the lead, with the year-older Encore Boy eyeballing him for the first half of the race to see if there were any weaknesses in the grey's make-up – there weren't.
Jockey Zac Purton hardly had to move on him again and this time put up both good margins and a very smart winning time as he made it four wins from as many starts.
The win by more than two lengths will again attract the eye of the handicapper and, while we might be talking about Hot King Prawn this time next year as a Hong Kong Sprint runner, the rise into Class Two at this stage of his career will be a red flag to Size.
Last season, during Nothingilikemore's march up the ratings, Size made it clear he was not in favour of running immature three-year-olds in Class Two and that is where Hot King Prawn will find himself now.
That angle bred some speculation that Size might take Hot King Prawn to the Griffin Trophy next start – against his own age, but over 1,400m – but the trainer knocked that on the head.
"He might well win a race like that against three-year-olds but I never had any thought of running him there, just for the sake of winning a race. It isn't my style," Size said.
Once a 'rubbish jockey', Me Tsui keeps hitting pay dirt with used cars
"I'm more interested in his longer-term future, so we'll see what the handicapper does with him and we'll see if there is something in the programme that might be suitable, but if there's not he might have a break for a few months.
"There's nowhere to hide once you're in Class Two, they've all won a few races and can all gallop so it isn't easy for an immature, inexperienced horse."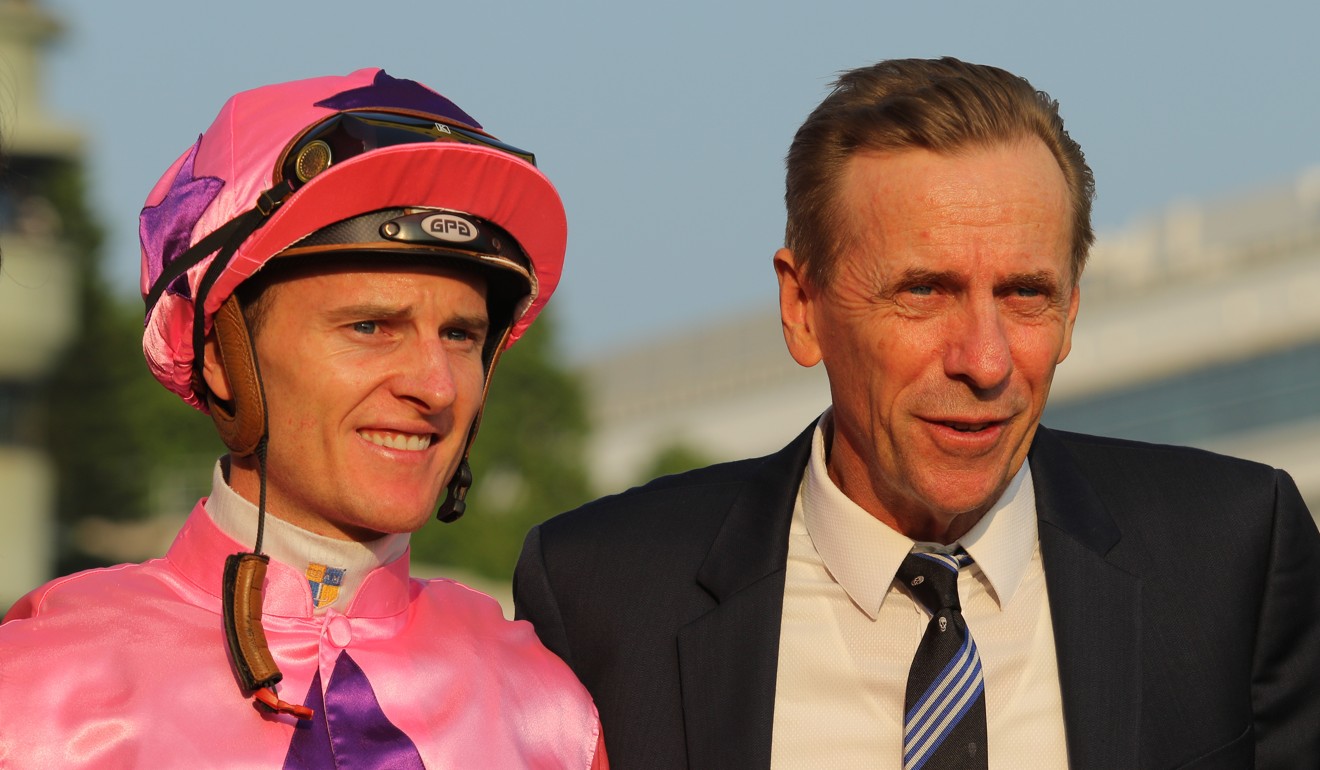 Until now, Purton has played down his opinion of Hot King Prawn, who beat nothing in two Griffin races last season, and didn't have the strongest opposition in his first-up Class Three win either, but he was more generous in his praise after Sunday's easy victory under a much heavier weight.
"I was a bit surprised that Encore Boy tried to serve it up to me in the lead like that for as long as he did, because he was always going to come off second-best," said Purton.
Ridiculed replay helps punters find Francis Lui's Diamond Dragon at Sha Tin
"But all it did was show that my fellow had more left in the tank. I think that we saw more of what Hot King Prawn is about today than we have with him just coasting around on the bit. He was actually better today going flat out the whole way than he is if you sit up on him."
Tight against the outside rail, Hot King Prawn had to shrug off the attentions of Encore Boy and make his move early, which could have left him vulnerable.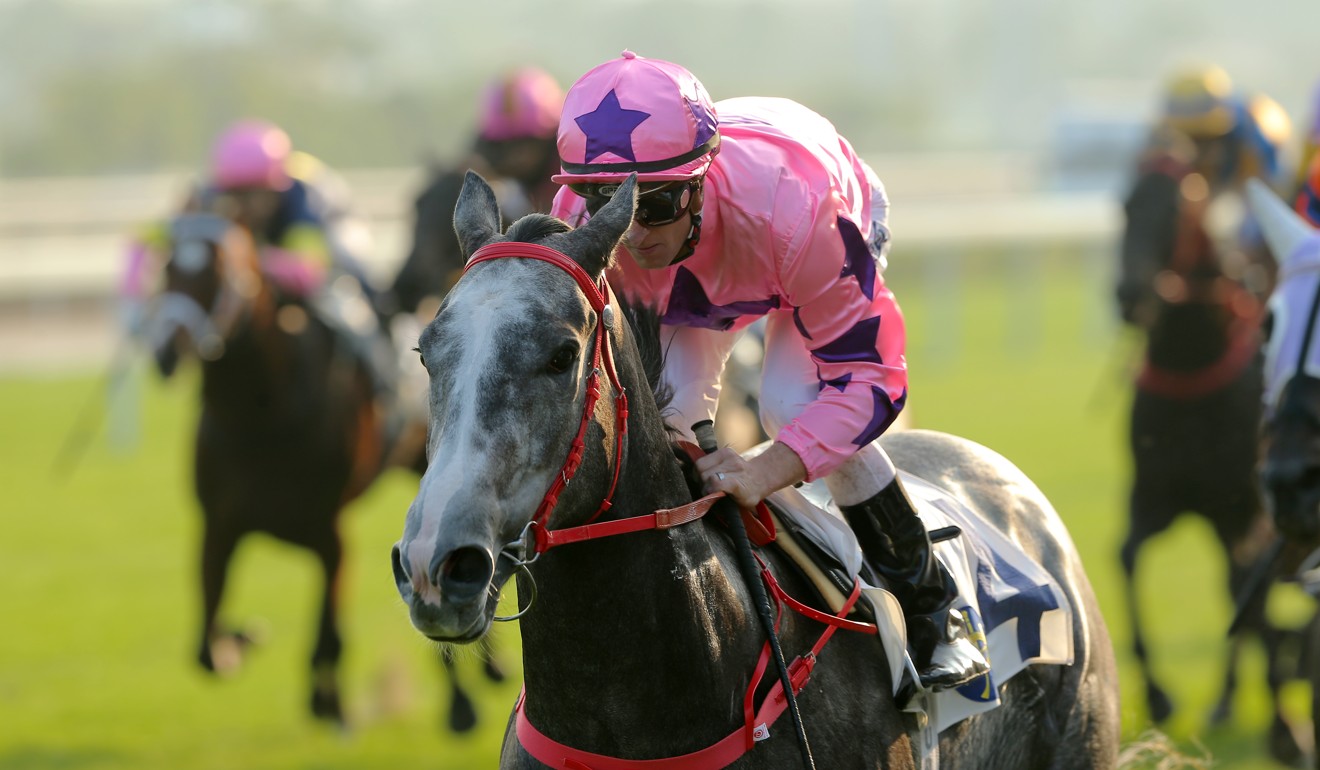 "He had to get rolling early to maintain his position and he was getting crowded for room, but once Encore Boy dropped off, my bloke just picked the bit up and surged and clicked himself into another gear," Purton said.
"He's such a relaxed horse that I don't think 1,200m is going to be a problem but John's a master at picking out the right race, so I'll leave the race planning up to him."
Hot King Prawn was the highlight of the day for most fans but especially for Size, who had no runner in the first four races then had frustrating defeats with Bond Elegance, House Of Fun and Calculation – the latter pair grabbed right on the line in the final two races.