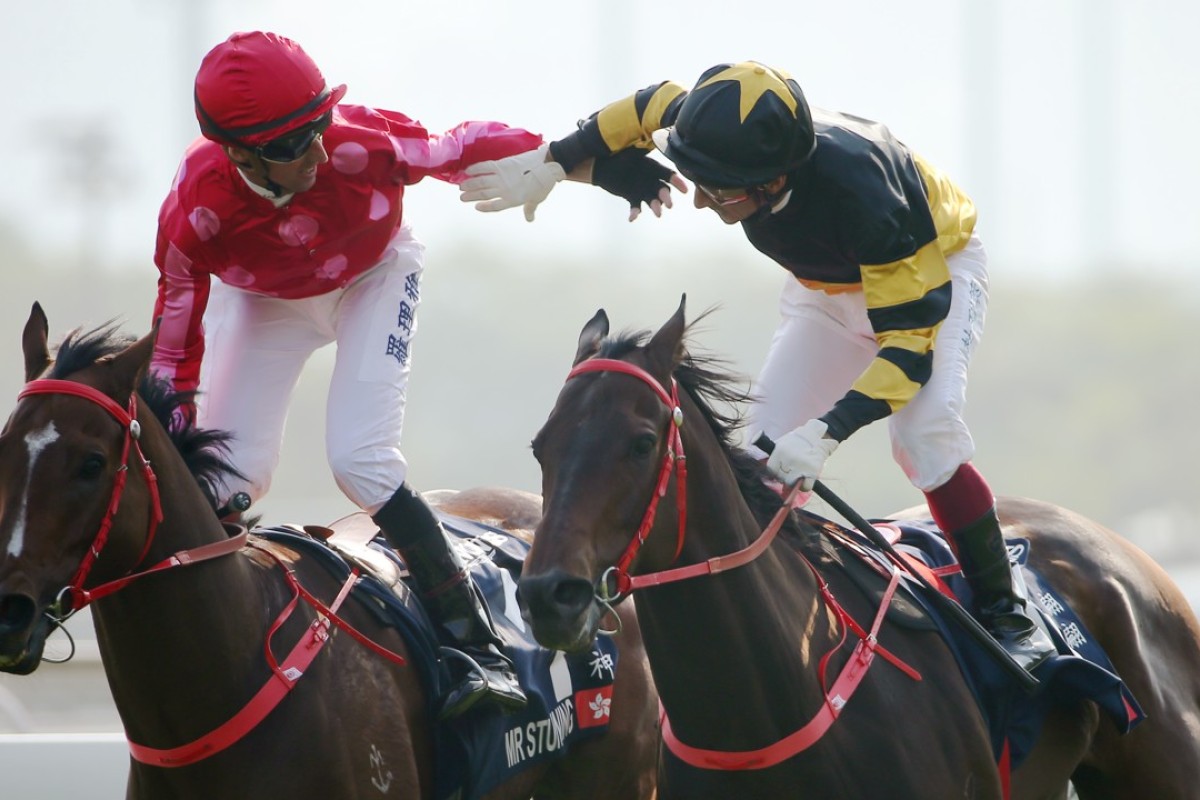 There was a sliding doors moment at the barrier draw for the HK$18.5 million Longines Hong Kong Sprint on Thursday as jockey Nash Rawiller had the duty to choose a launching gate for Mr Stunning.
With just two possibles remaining, barrier four and barrier 12, Rawiller hovered over his choice then picked up the right card to reveal a four – and that left John Size-trained stablemate D B Pin (Olivier Doleuze) with gate 12.
And maybe that was the difference when only a neck separated the two at the finish of the Group One on Sunday.
Tears flow as Rawiller family basks in Mr Stunning's victory in Hong Kong Sprint
"You look back at something like that – and they talk about the racing gods. It could have been the difference. He was always going to get near me at the finish and I was vulnerable the last 50m but I felt, to be quite honest, he wasn't ever going to get me," Rawiller said after Mr Stunning became only the fourth horse to win on the international undercard in one year and claim a Group One the next.
"Mr Stunning is very professional and it's just a great thrill to get my first international race here."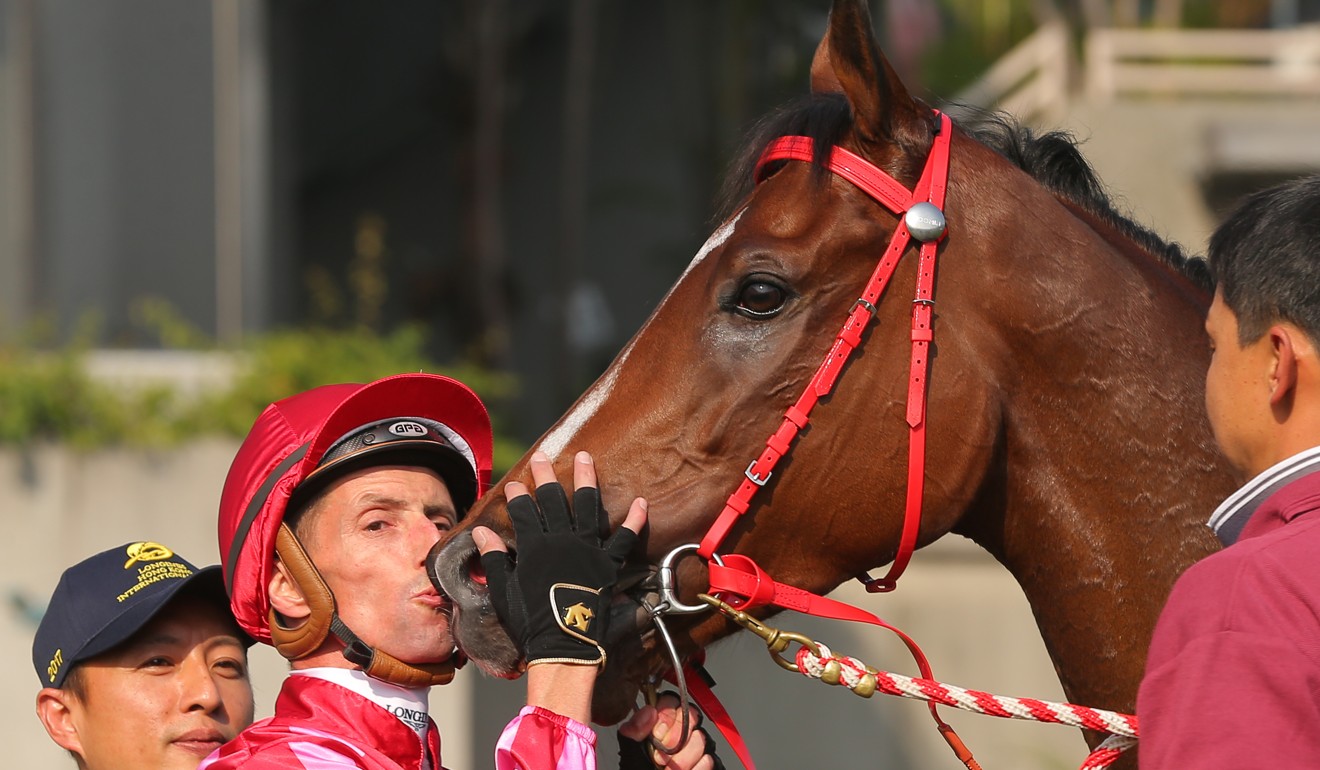 Size has quietly assumed the mantle of Hong Kong's top trainer of sprinters over the past year or more with an embarrassment of riches that gave him four runners in Sunday's feature, headed by favourite Mr Stunning.
'It's been a long time coming, this one in Hong Kong': What the jockeys said in the Hong Kong Sprint
"He's had a lovely lead-up into the race, all three runs have been very good. He trained well and trialled well all the way through," said Size.
"He got every opportunity today with a good gate, a perfect run from Nash and it was hard to see him getting beaten from there, but my other horse, D B Pin, to his credit, he's covered a lot of extra ground and made Mr Stunning work for it."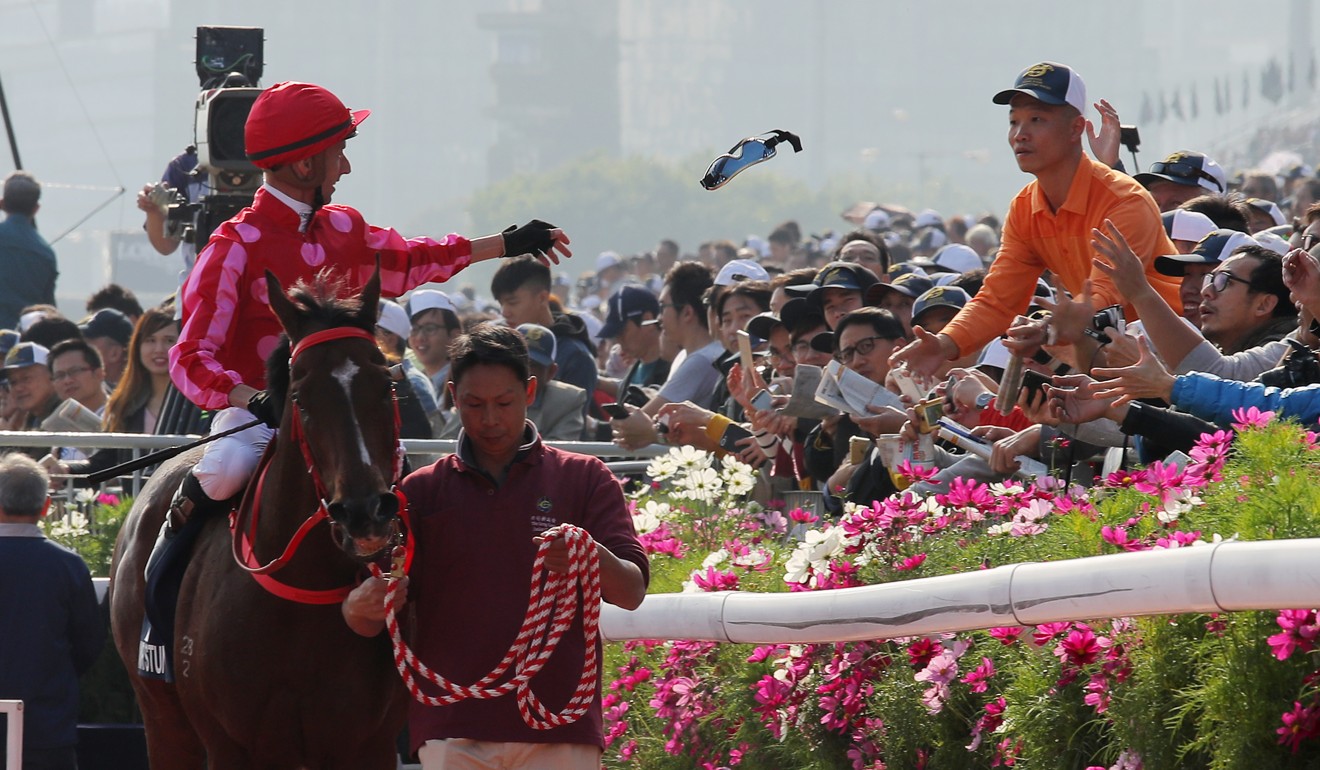 The defeat was frustratingly close for Doleuze, who has been battling this season and would have dearly loved to make a mark with a big win.
"But if you ask me before the race if I would be happy with second, I would have said yes," Doleuze said.
"Mr Stunning was the best horse in all the lead-up races, this was no surprise that he won and my horse ran fantastic."
Although Mr Stunning began well, Rawiller refused to go to the inside rail when it was available, perhaps mindful of interference in past Hong Kong Sprints or even more recent lesser Group races.
"I had no intention whatsoever to go near the rail. Things can change pretty quickly – you only need the leaders to steady a bit and you're in the worst spot in the race," Rawiller said.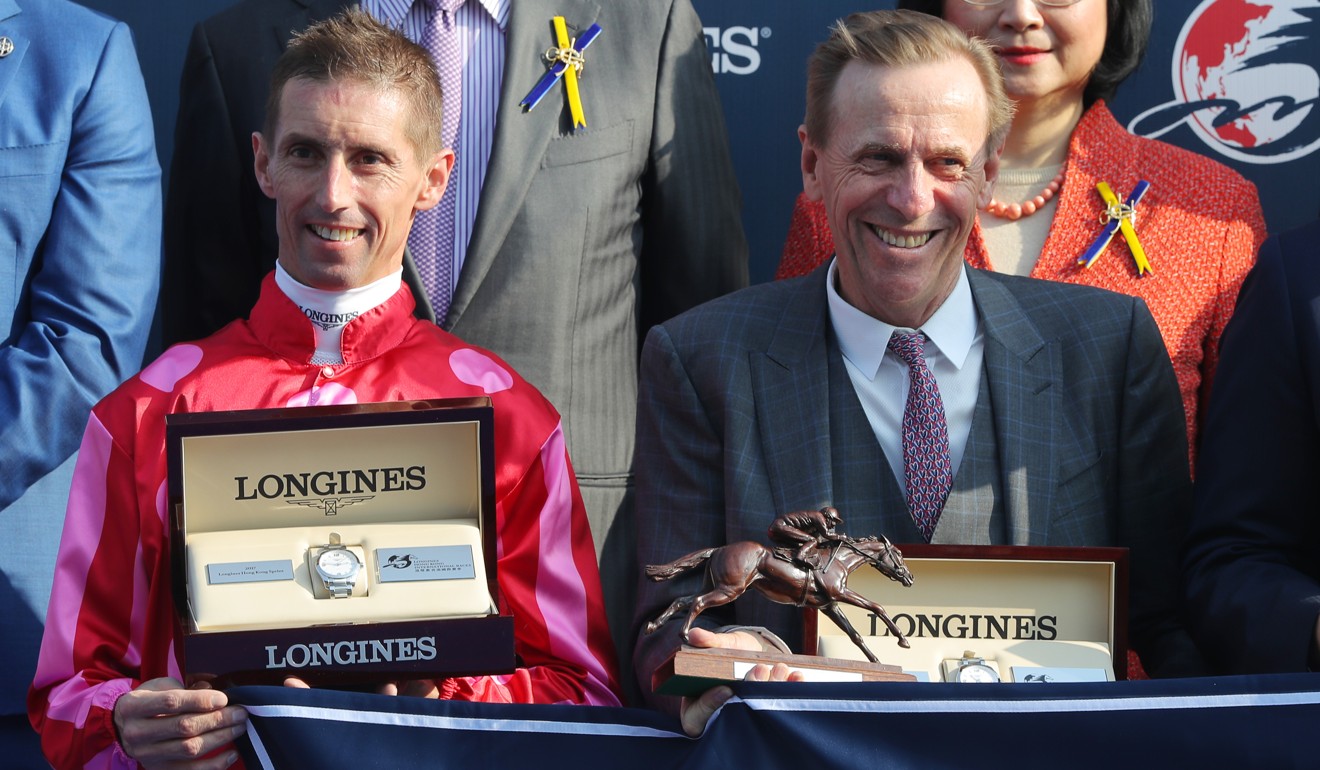 "It looks pretty coming down the hill but it can be the biggest trap of all time. I was happy to stay one off. I was in a beautiful position with a bit of cover, my horse was in a in lovely rhythm."
Size was asked if he would look at overseas targets for Mr Stunning now he had the first Group One out of the way and he said it was unlikely.
"I don't think he's got the constitution to travel – he's just not that tough," he said. "But, here at home, if he's looked after, he'll probably keep racing well in whatever we can find for him."
Rawiller has waited a long time for his first local major Group One after racking up dozens of them in a distinguished Australian career and the Hong Kong Sprint was his first international major since the All Aged Stakes at Randwick in 2014.
"I was fortunate when I first came here I had the opportunity to win a Macau Derby and I know it's not international but it is a Group One to them," he said by way of mitigation. "Still, that's a couple of seasons ago and it's a long time between drinks."