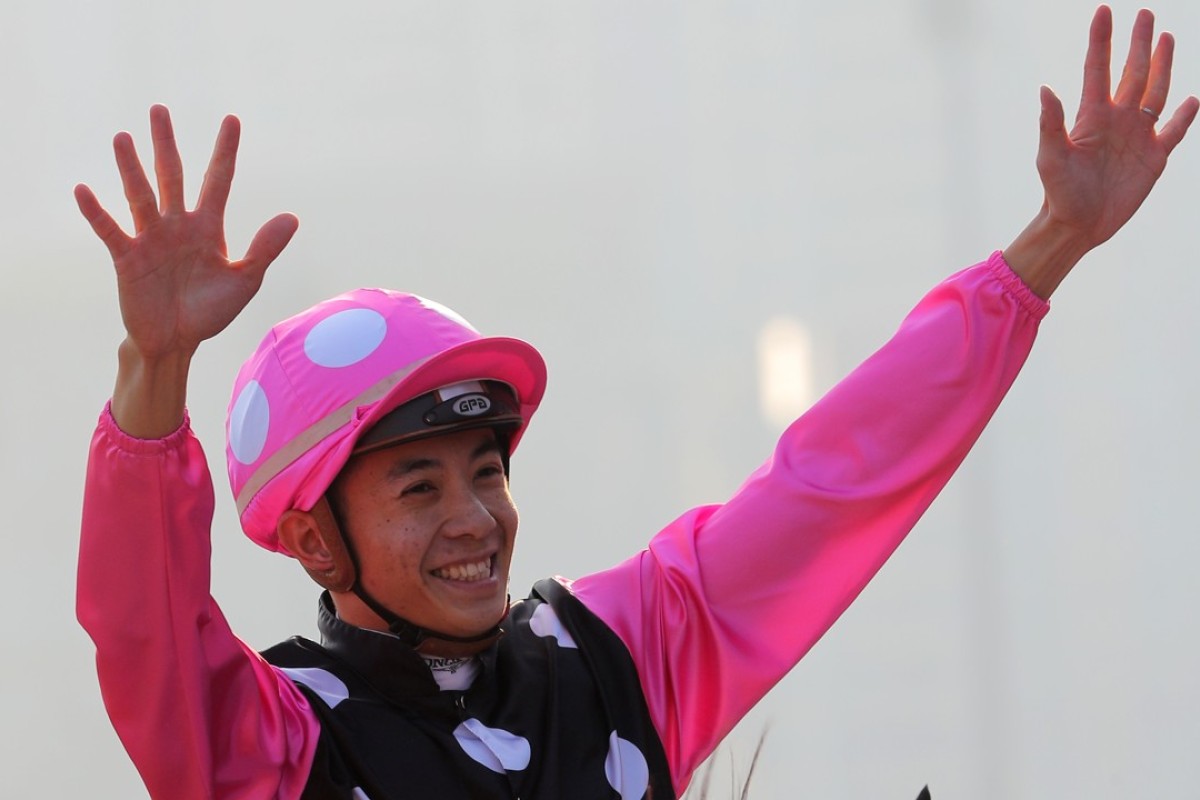 Highland Reel went out a winner, Zac Purton led them a merry dance on Time Warp and Derek Leung Ka-chun and Nash (and Keith) Rawiller provided the feel good factor on International Day 2017. But looking forward, what were the takeaways of an exhilarating day of racing?
DEREK AND NASH GO NEXT LEVEL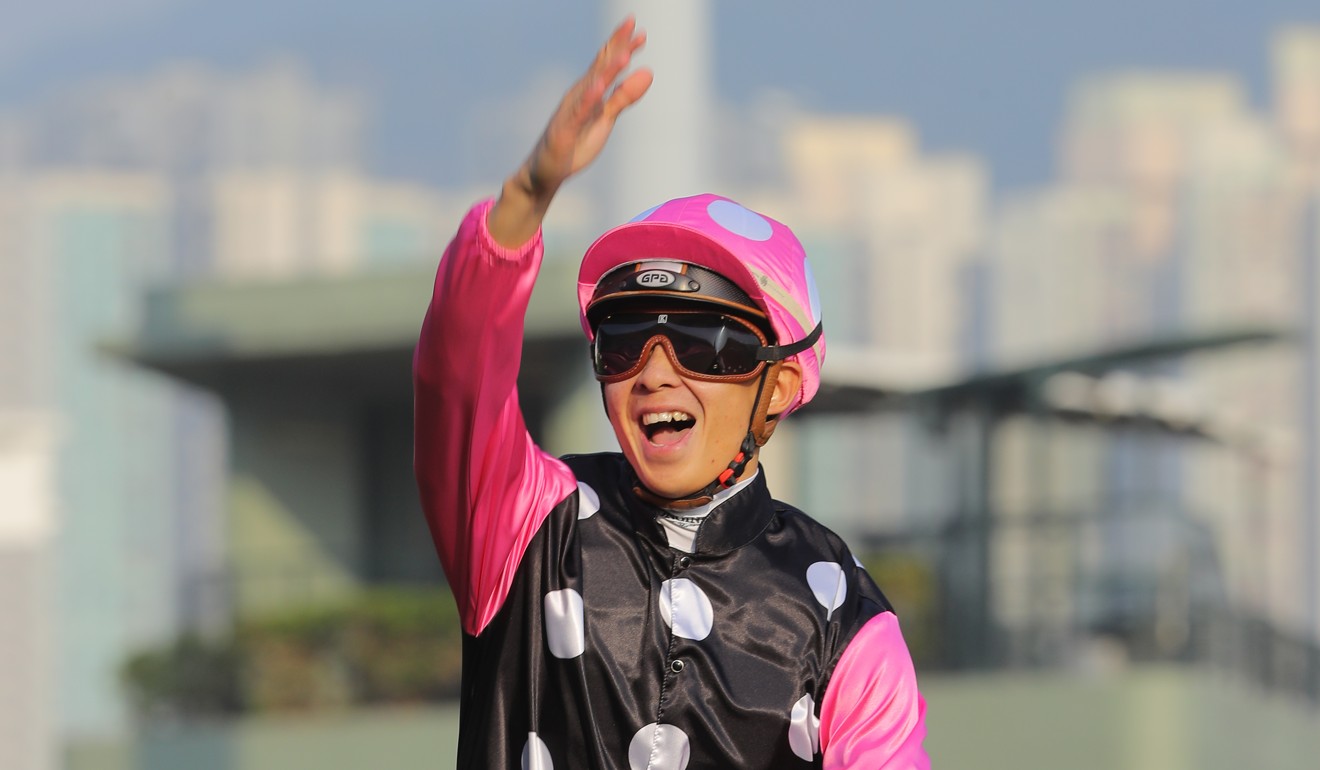 When Derek Leung Ka-chun was told after the Hong Kong Mile win on Beauty Generation that he would forever be referred to as "Group One-winning jockey Derek Leung", he playfully corrected the phrase to "International Group One-winning jockey, thanks."
He may have been joking but the 29-year-old's ascension through the ranks has been solidified by his breakthrough victory.
Leung won the Tony Cruz Award last season with 25 wins in a campaign interrupted by injury and illness and started this term on fire – he has 18 winners already and has clawed his way into the top five on the title race.
What difference does a Group One win mean to a jockey like Leung? Well, in monetary terms his horses have already collected more stake money than they did for all of last season; HK$34,528,600 to HK$31,122,393 – but the biggest impact will be felt in the future.
Leung was already keeping the rides he used to lose; example A: Pingwu Spark after he was rolled in November. Still, nobody would have been surprised if he had lost the gun ride on Beauty Generation. Chinese jockeys just don't get these opportunities, or they didn't, until now.
Now it is going to take a crowbar to get Leung off a versatile and genuine Group One threat from 1,400m to 2,000m – and he might even be on board for a shot at an overseas Group One in the Dubai Turf.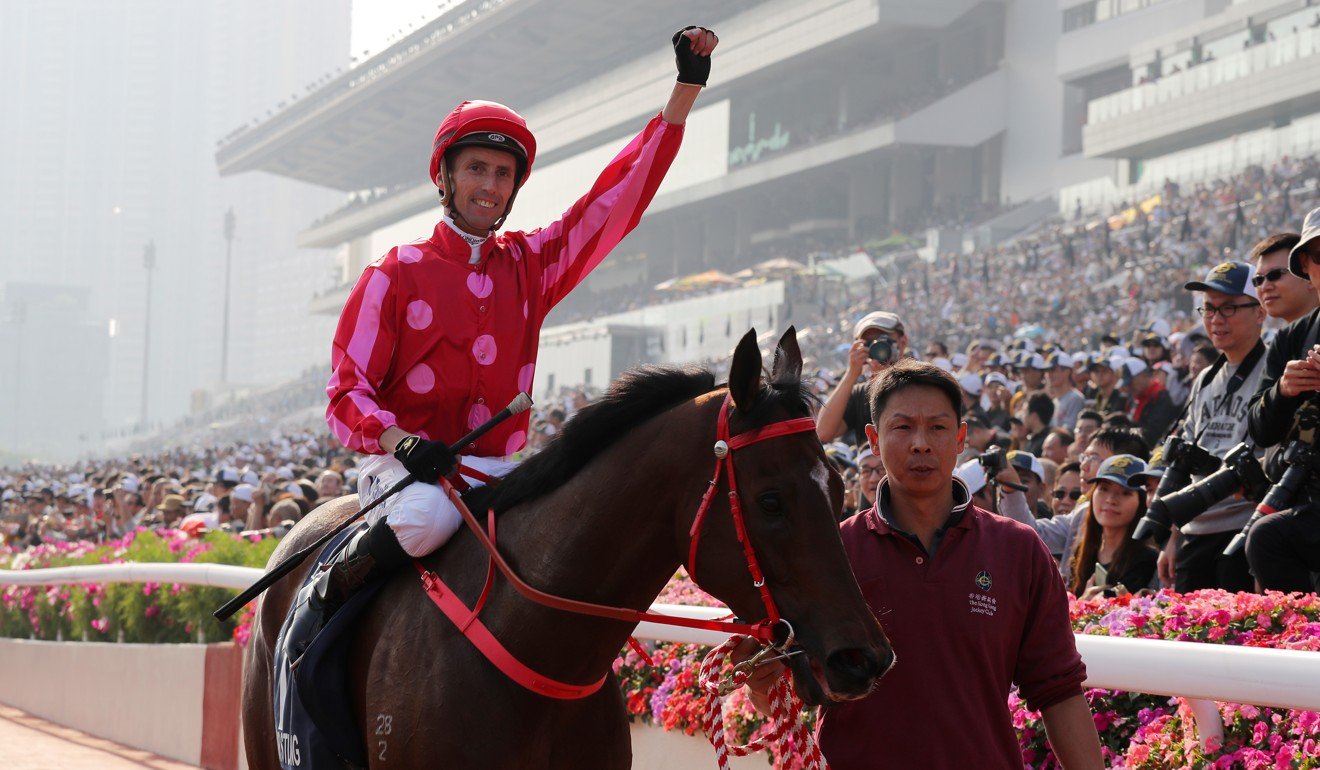 There were times early in Nash Rawiller's stay where nobody would have begrudged the champion Australian rider if he simply packed up and went home. His story is one of persistence and dogged determination. But after listening to his post-race interviews it is clear that"Fried Rice" hasn't finished cooking yet.
How Aussie jockey Nash Rawiller shrugged off 'Fried Rice' nickname and got Hong Kong career on track thanks to 15-year-old son
"I'm hoping this will set me up for the next five or six years," he said in one interview. That's bad news for Rawiller's rivals, with the heavyweight hoop now fourth and set to become a fixture near the top of the standings.
Leung and Rawiller were the feel-good stories of a fantastic day of racing but the wins were more than just rewards for jobs well done, they were a step up to another level.
Both riders now have added power when it comes to chasing, and – just as importantly – keeping, rides.
THE ANTHEM ISSUE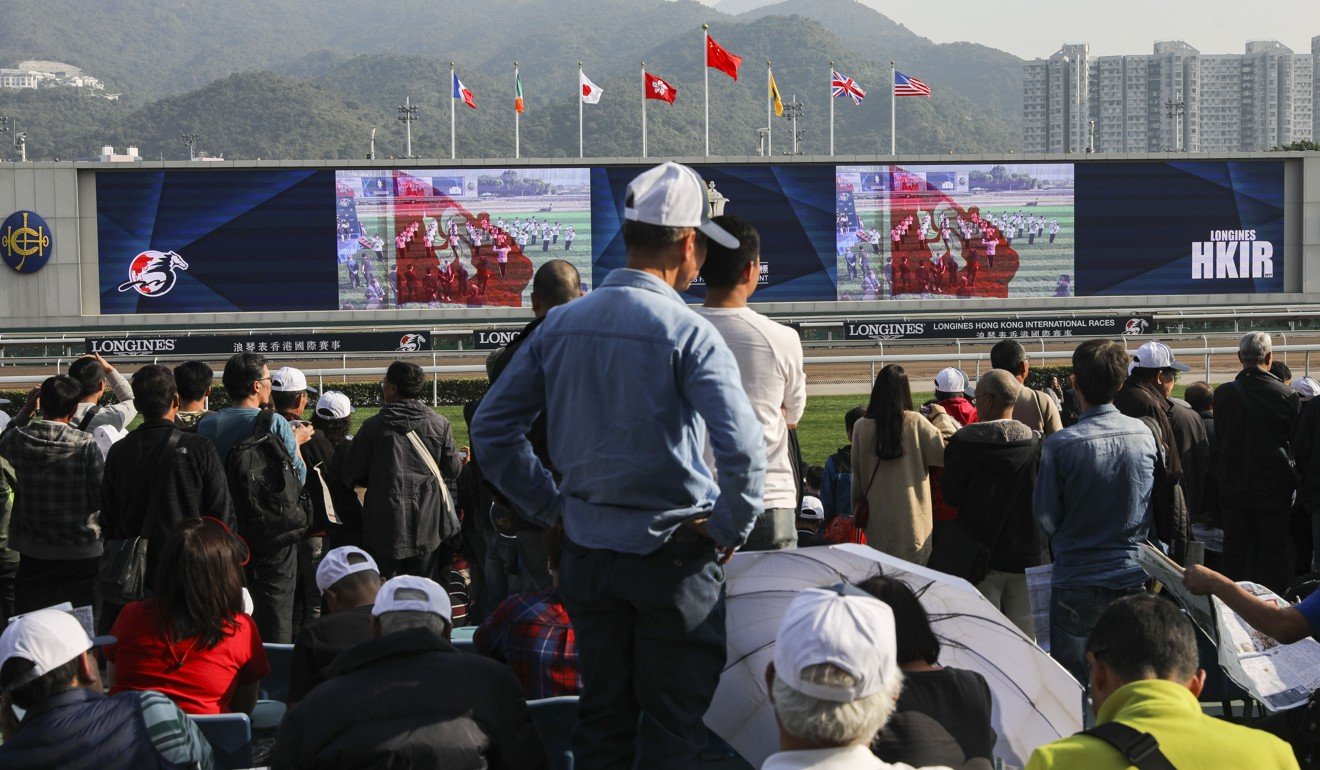 The "please stand for the national anthem" decree puts the Jockey Club in a difficult political predicament.
Short of not playing "March of the Volunteers" at all, the club seem stuck between a rock and a hard place when it come to the issue of punters not paying respect, or more to the point, not paying any attention at all, to the Chinese national anthem.
A senior mainland official has said it should be a punishable offence to not stand for the Chinese national anthem once a new sedition law was in place locally.
Hong Kong soccer fans jeer national anthem despite tough new mainland laws
So all eyes were on the customers in the outer when the Chinese anthem was played four times during international day.
As predicted here six weeks ago, the 1.2 shot arrived and most punters in the public displayed an extreme indifference, rather than any overt disrespect, to the anthem.
Some also showed a sense of humour; Tat Wong said it best when he told the Post: "We're at the racecourse because we want to win money ... Whether there is respect for the country doesn't really cross our minds." Even more entertaining was 33-year-old Philip Leung, who said he was "too tired" and didn't want to take his hat off because the sun was too bright. Sadly, how tired Philip will feel if there is a jail term on the line might be put to the test soon enough.
The controversy comes at not only a sensitive time for mainland-Hong Kong relations, but for the Jockey Club itself.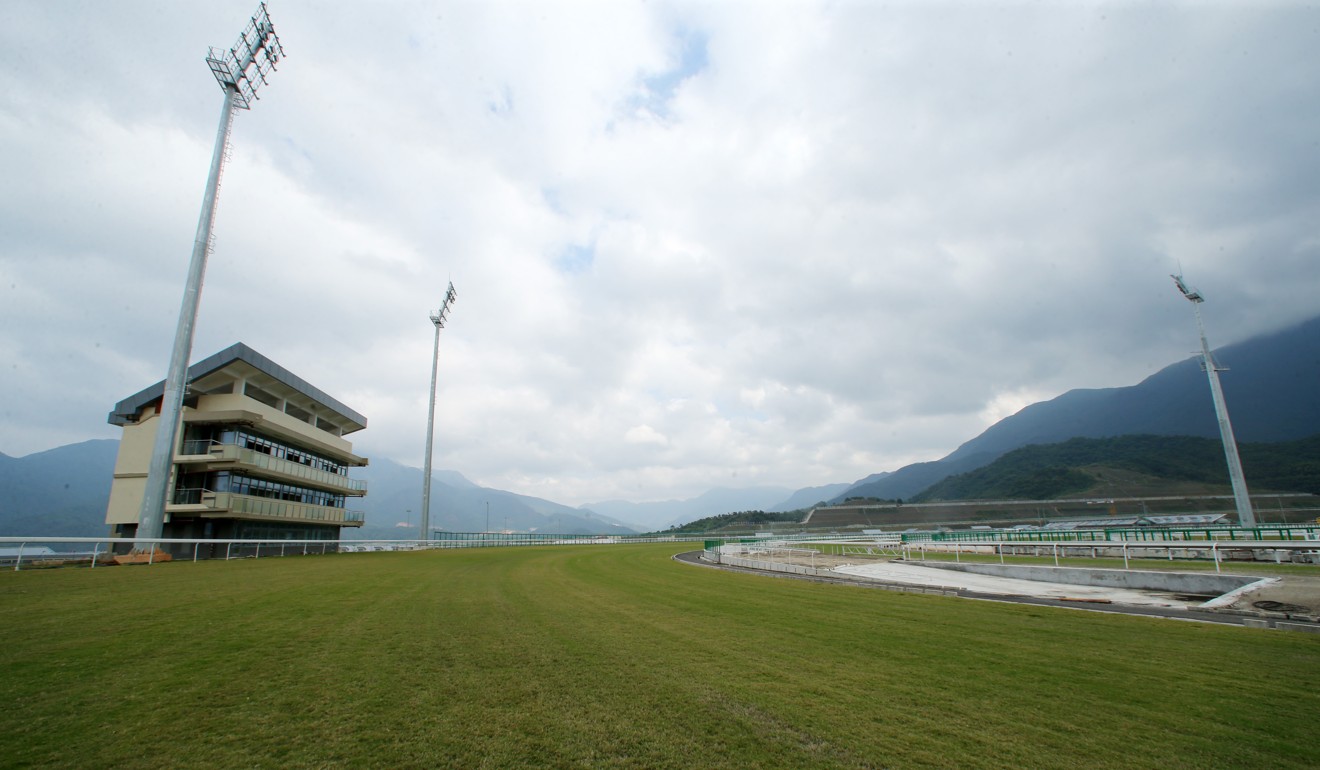 With the club building a HK$3 billion training centre near Guangzhou and due to run a race meeting – sans betting – on the mainland in 2019, the last thing officials want is the racetrack to be a potential political flash point.
The anthem issue is emblematic of the broader struggle with identity in Hong Kong – and there are few things more quintessentially Hong Kong than the races.
There is one way the club could ensure punters show some more respect, although it would mean taking a hit on attendance; stop giving away free caps at the gate – then they can't put them on at all. Yet, law or no law, forcing people to stand for a song is going to be a tall order.
NO GROUP ONES FOR JOAO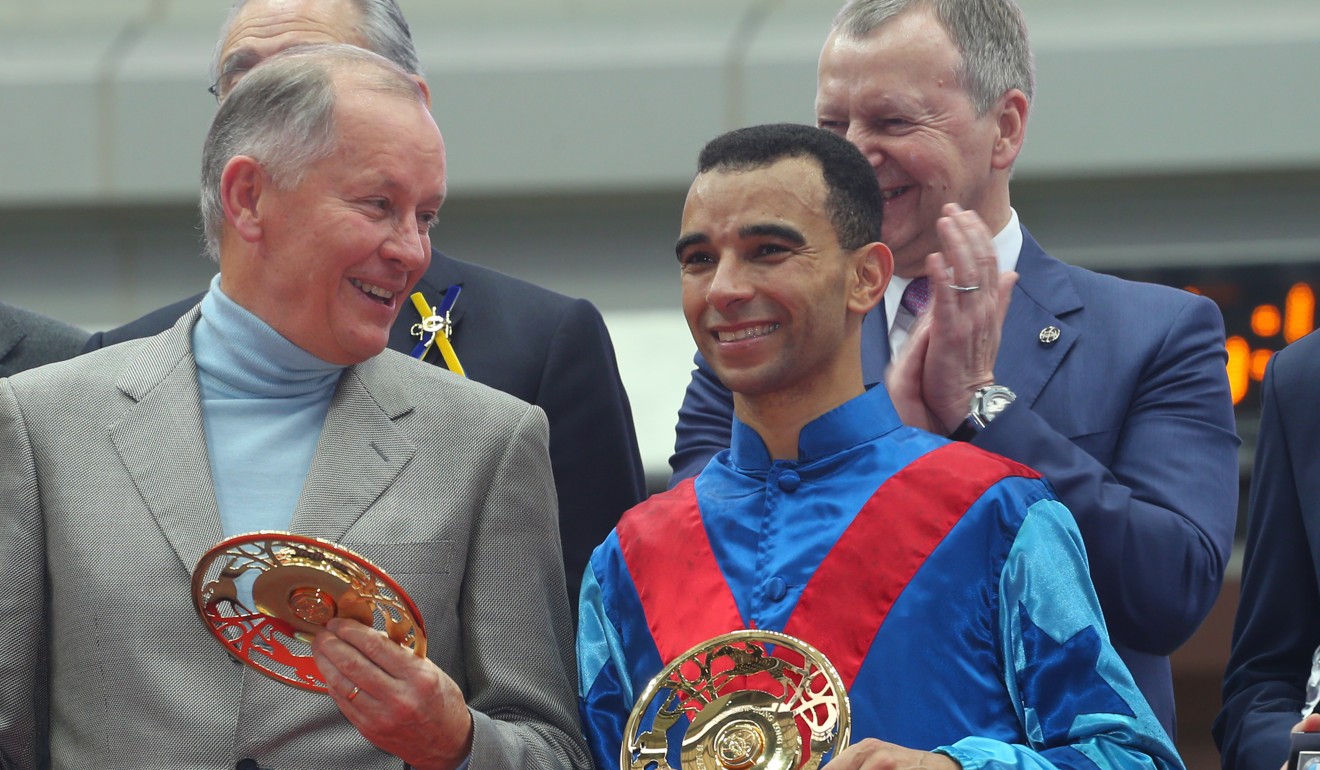 Moreira was remarkably candid with the Post in the lead-up to the international meeting about his early season "struggles", blaming some poor decision-making for at least some of the dip in performance.
Case in point was his early choice to ride Mr Stunning over Thewizardofoz in the Group Two Premier Bowl in late October.
Thewizardofoz or Mr Stunning? Joao Moreira points to poor decision-making for 'form slump'
Nash Rawiller took the ride on Mr Stunning and now has two Group Twos and a Group One Hong Kong Sprint trophy on his mantlepiece.
But in the course of the conversation, Moreira also mentioned the "souring" of relationships with some stables, saying he had "worn out" his combination with some trainers.
He went on to say it would be something he would remedy during the remainder of this term.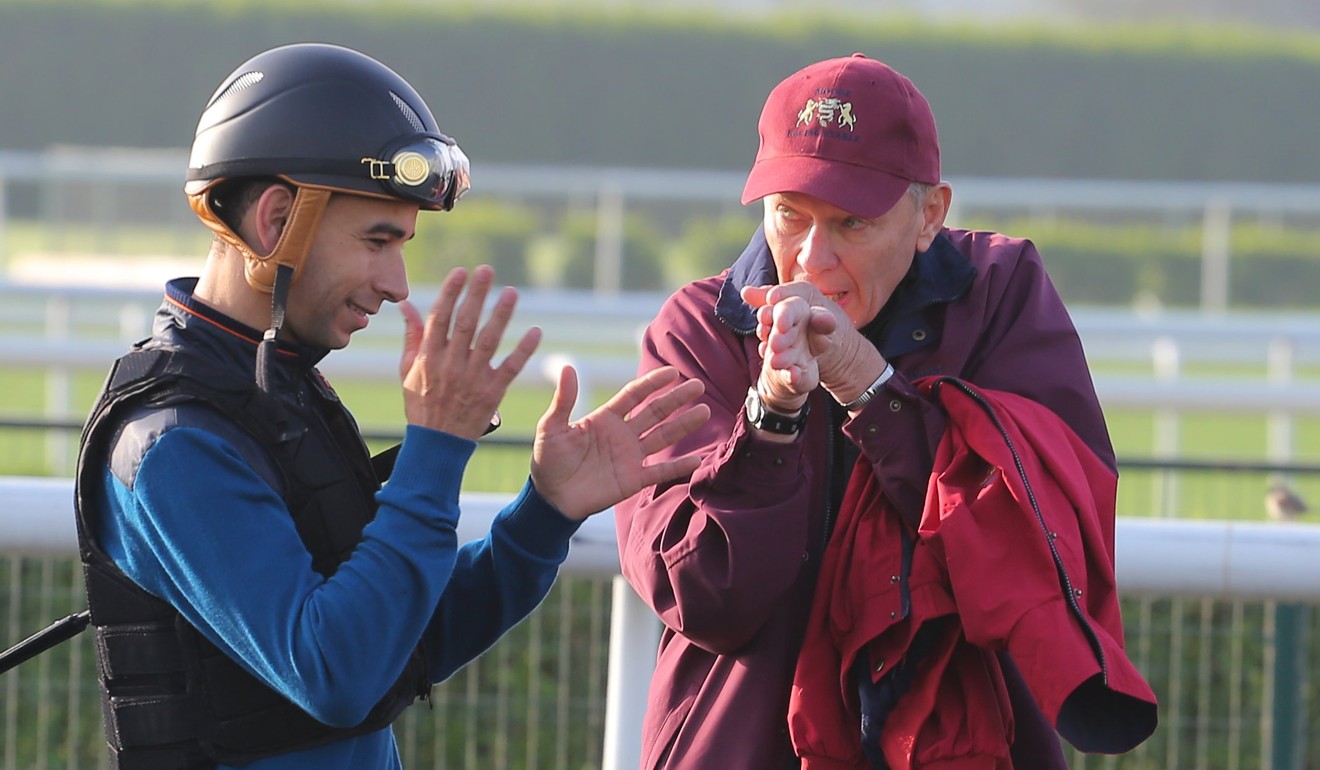 Sunday was the first international day since his first in Hong Kong where Moreira went without a winner and with more features and the four-year-old series just around the corner it is no coincidence that he has linked back up with money man John Moore for two rides on Sunday.
The Moreira-Moore combination was a fixture during the early part of the Magic Man's career in Hong Kong but they haven't combined since June and haven't won a race together since April.
Moreira's two rides for Moore on Sunday – Victory Music and Easy Go Easy Win – but don't place too much weight on those particular bookings, this could be all about playing the long game and being on the right horses in the big races on the near horizon.