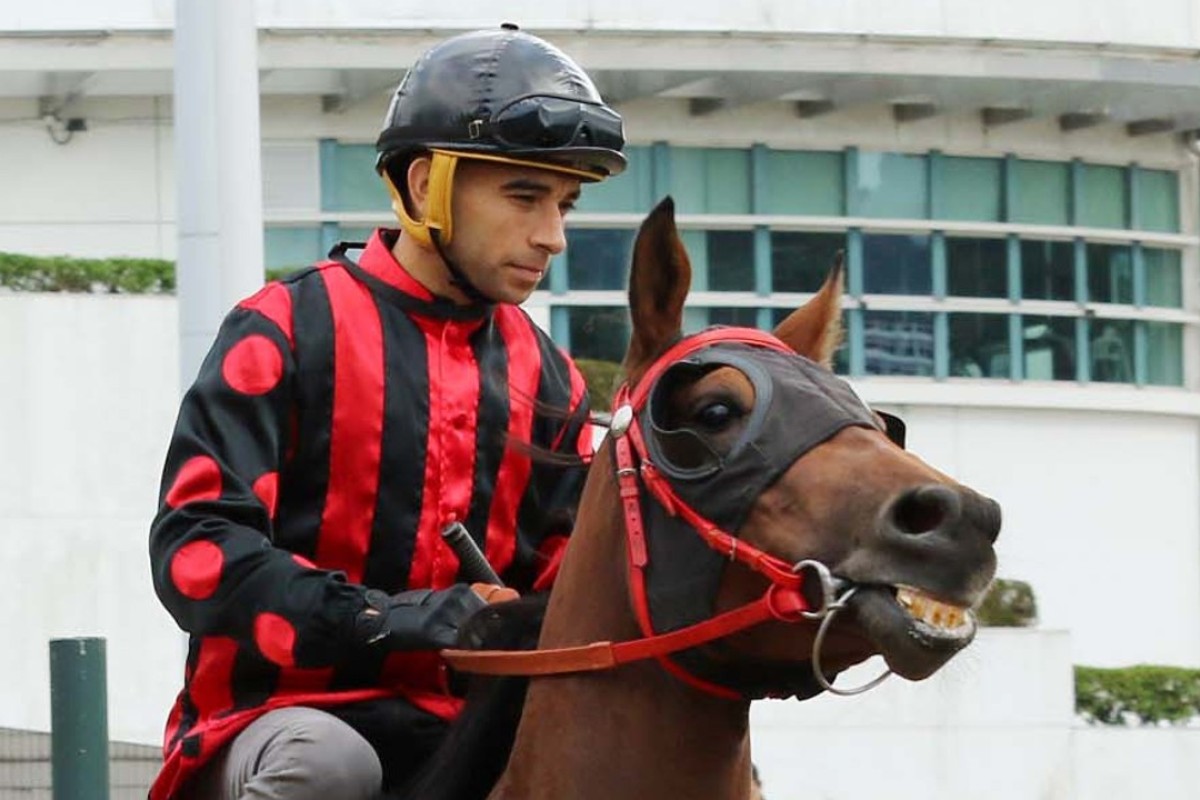 Joao Moreira says poor decision-making is one of the reasons for his so-called form slump and in Sunday's Group One Hong Kong Sprint he comes face-to-face with what in hindsight seems a glaring error – choosing Thewizardofoz over race favourite Mr Stunning.
To call it a form slump at all seems harsh, Moreira leads the championship with 39 wins through 28 meetings but at times he has looked more mere mortal than Magic Man as his strike rate has dipped below 20 per cent.
Moreira admits there was a stage this season where he simply wasn't riding well but statistics show he has had significantly less rides and been aboard far fewer favourites at this stage of the season.
"I think a lot of things have changed in the ways things work here now but I admit wasn't doing as much homework when it comes horse selection," Moreira said. "I think it's harder now to find the right horse."
The three-time defending champion has the quality problem of having to choose between three or four, and sometimes even more, runners in the same race.
When it comes to horses bound for Group One races those decisions obviously carry more weight – especially horses with John Size, a trainer who sticks with jockeys throughout a preparation.
Moreira had ridden Mr Stunning in 10 straight races, including a sixth in the Group Three National Day Cup before he had to make a choice for the Group Two Premier Bowl between the two horses that were, at the time, the equal-highest rated in town.
John Size says the key to his stranglehold on the Hong Kong Sprint is unraced imports
"People will question why I didn't ride Mr Stunning the first time they clashed this season," Moreira said. "I can tell you why, because John Size and I thought that 'The Wizard' would be a better horse. So far we have been proven to be wrong."
Mr Stunning has swept his way to two dominant Group Two victories with Nash Rawiller and "The Wizard" has added to his reputation as an enigma with two runs that were clearly below his spectacular best – not that Moreira is giving up on the six-year-old just yet.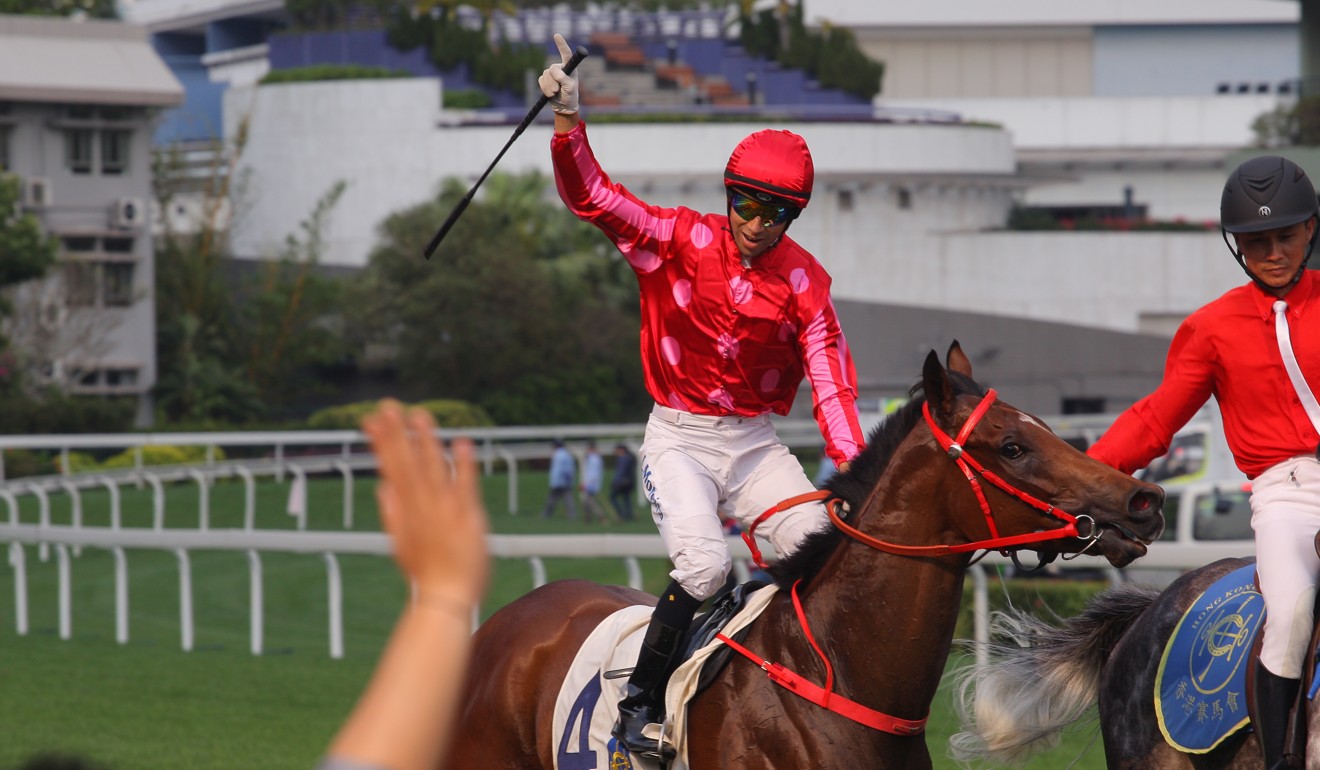 "I still have a lot of faith in 'The Wizard'," he said. "His last two starts he didn't have things go his way. The horse himself did some things that didn't help him. At the starts he wasn't very sharp … he put himself a little bit too far back and was giving a head start to other horses.
"We think we have figured that out. I believe he has as much ability or skill as any horse in the race. He could be the upset of the weekend. I really think he has enough ability to beat them all, it's just a matter if he is able to put it all together on the day."
Danny Shum, John Moore, Gold Mount, Thewizardofoz and Joao Moreira – the five locals under the most pressure at HKIR
The decision to stick with Group One Hong Kong Mile favourite Seasons Bloom has paid off so far with Group Three and Group Two wins but Moreira has again linked with Japanese raiders in the other two features.
Moreira has won three Group One races in the past 18 months on Japanese horses and rides 2017 Audemars QE II Cup winner Neorealism in the Hong Kong Cup and outsider Tosen Basil in the Vase.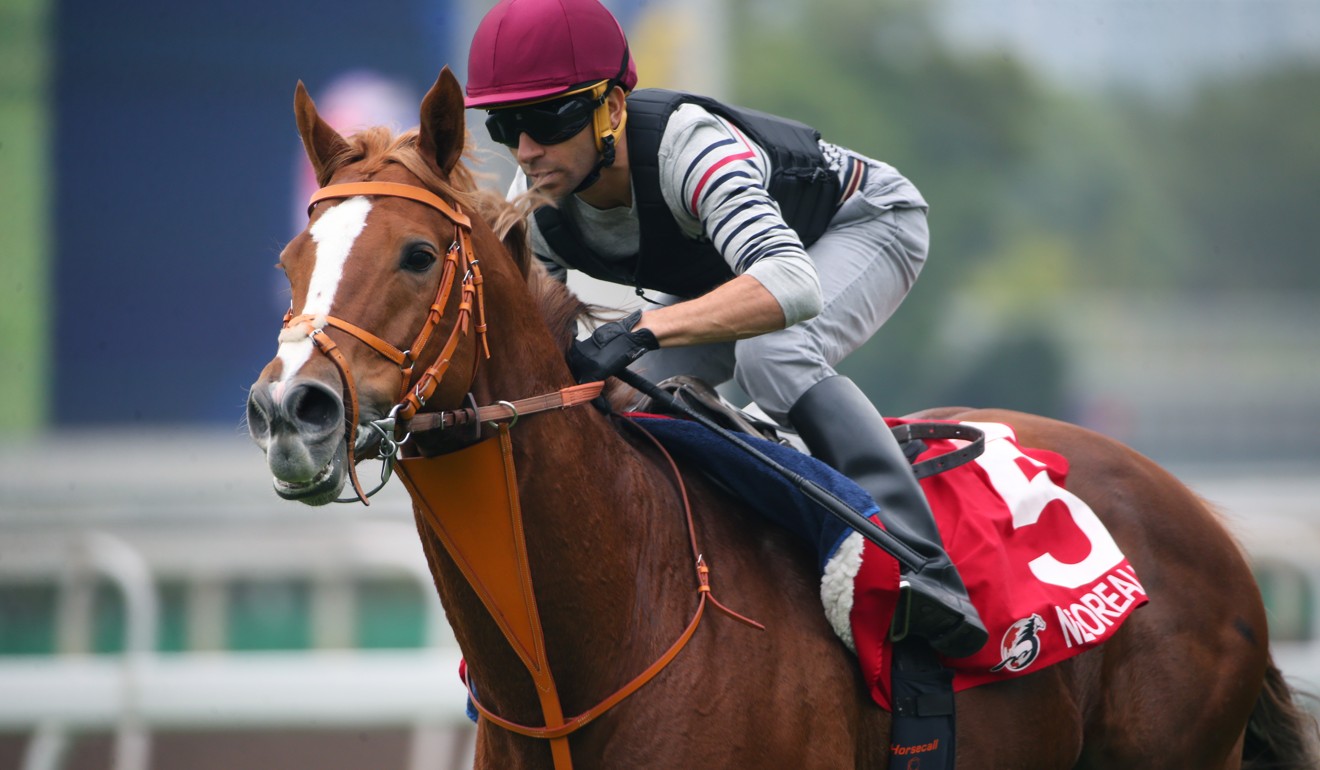 "Neorealism comes here very fit so we didn't do much with him yesterday at trackwork," Moreira said. "At the start of the work I thought he was moving a little bit stiff but by the end of it he was moving better. He has proven he is top class and when he won the QE II we saw that he can make a long run to the line – that is important in these types of races."
The 2017 QE II Cup will be remembered for Joao Moreira's brilliance on Neorealism
Satono Crown beat Highland Reel in the Vase last year and Moreira is looking forward to orchestrating another upset aboard Tosen Basil.
"It's a very similar situation, on a tough Japanese horse that might be underestimated," he said. "If those top horses, Highland Reel and Talismanic, plus the Japanese three-year-old Kiseki, put a foot wrong, I'll be the one ready to pounce. I definitely think he can finish in the top four."