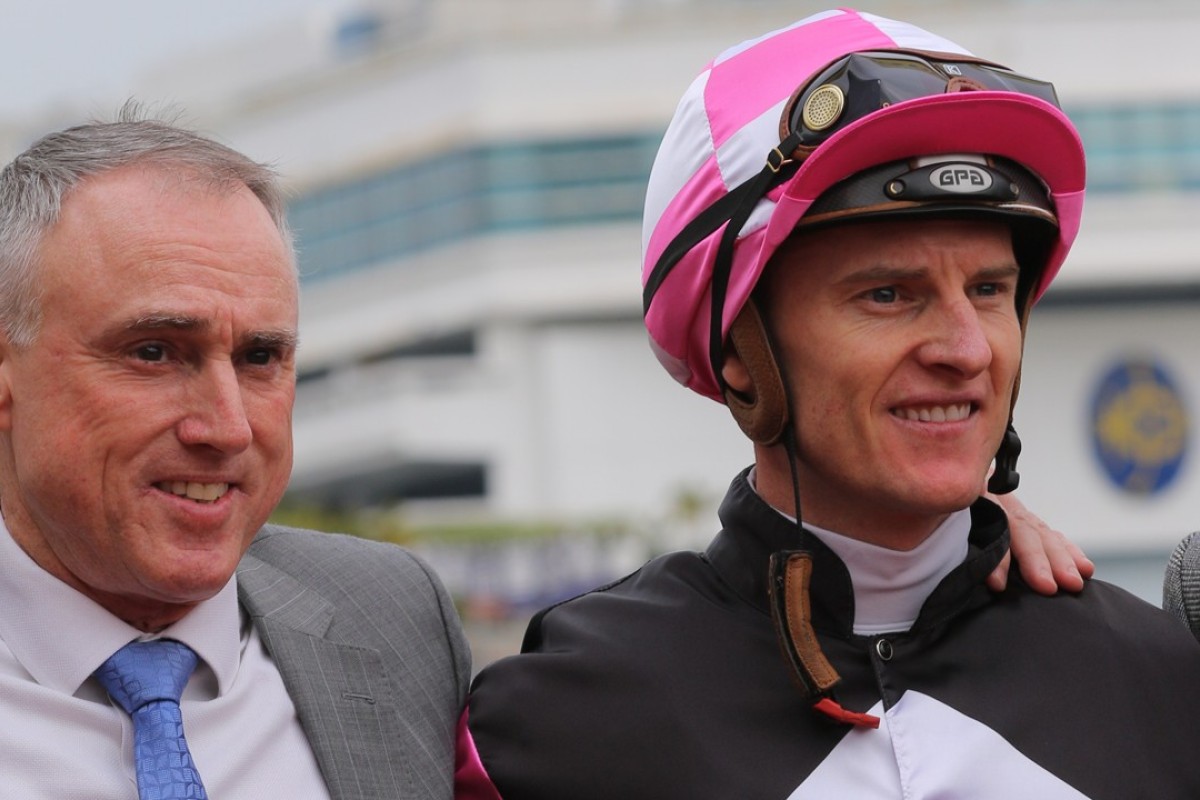 Win Beauty Win has taken big strides every time he has gone to the races and a set of blinkers in the Griffin Trophy on Saturday made him look more like the future star trainer Paul O'Sullivan has been talking about.
The Griffin Trophy is a relatively recent introduction to the calendar and a rare event for three-year-olds only, but has produced some talented winners in the past, including Derby winner Luger and last season's Derby runner-up, Pakistan Star.
Downed by Sparkling Dragon in the lead-up three weeks earlier, Win Beauty Win (Zac Purton) met most of the same horses again but, this time, he brained them.
Purton parked him in the same place, outside Sparkling Dragon in the lead but the response was different and he ran away to win by three lengths.
"It's typical of Paul's horses – he doesn't do a lot on the track with them so they do improve with racing," Purton said.
"And this fellow is going to be better at 1,600m and further but the blinkers helped him a lot today. Last time, I wouldn't say he was ungenuine in the straight but he just didn't seem to get his act together, he just plodded along. Staying at the 1,400m, we went for the blinkers because we wanted him sharper and more focused and they were the difference.
Christmas comes early as Alberto Sanna delivers a Sha Tin double
"I put pressure on Sparkling Dragon a bit early because I wanted to make it a race but when I clicked him up today, he really lengthened. The other day he just loafed along."
Win Beauty Win is the first horse O'Sullivan has had for Simon Kwok Siu-ming and his family after the prominent owner asked the trainer to find him a horse. O'Sullivan's brother, former top jockey Lance had bought Win Beauty Win as a yearling but the earliest indications weren't great.
"Actually, I was in New Zealand when he was being broken in and the first day he had a rider on him and, well, he was being a complete ratbag of a horse," O'Sullivan recalled.
"I thought then 'what have we got ourselves in for', but they learn and get better and after he trialled one day Lance rang me and said this was the horse for Mr Kwok. That was a very nice win today but we'll be taking the rest of this season pretty easy with him and looking forward to him as he matures as a four-year-old next season."