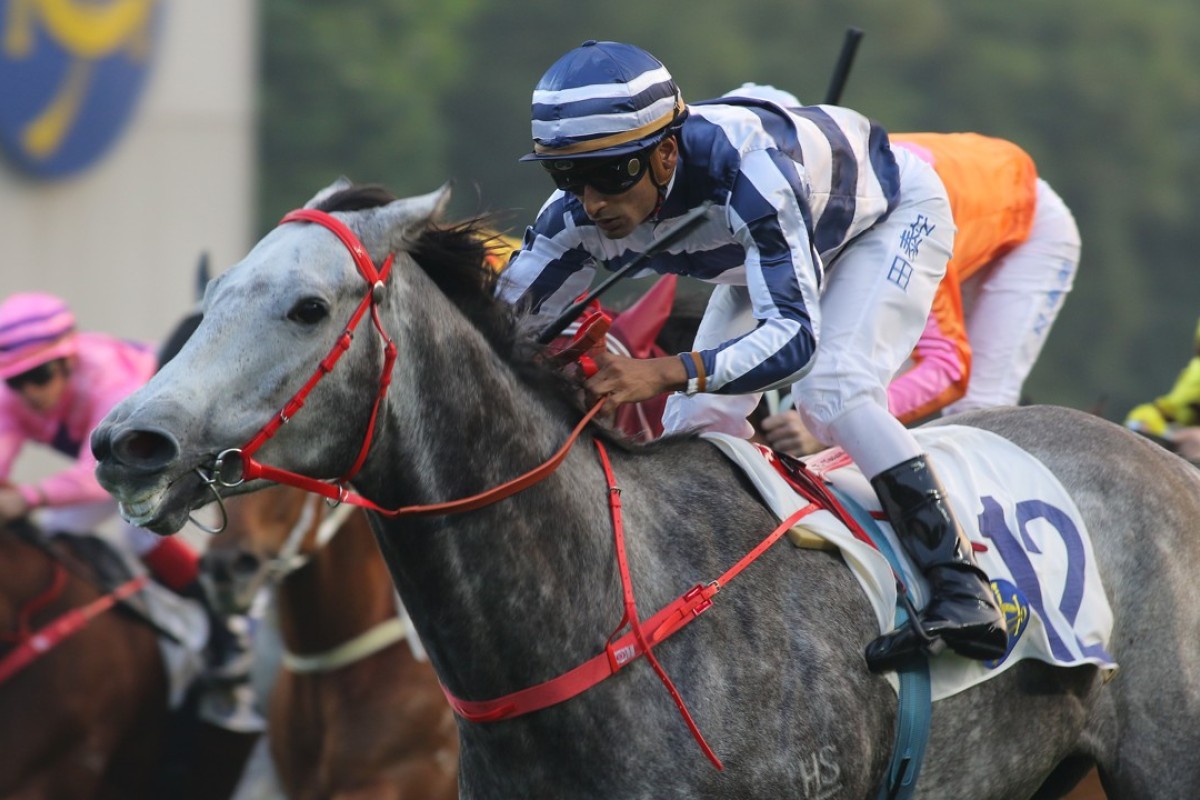 For trainer Peter Ho Leung, Fifty Fifty's Group Three Chinese Club Challenge Cup win was about being right and for jockey Karis Teetan it was about the end of being a saddle warmer.
Teetan has ridden his share of good horses, including wins on Able Friend and Designs On Rome, but he said the difference with Fifty Fifty was that he didn't have to give him back to someone else.
"After five years here, I've finally got a good horse I get to keep the ride on," Teetan said after Fifty Fifty came out the end of a stirring straight-long battle with Beat The Clock (Joao Moreira), drawing away to win by a half-length after looking under serious threat at the 200m.
"I've ridden some good horses, yes, but always warming the seat for someone else. Not this one."
When Fifty Fifty won in Class One at his previous start, Ho had foreshadowed a dip into the deep end of the pool for the grey despite still being eligible to run in the Class Two final race.
"But he would have had a big weight in the Class Two. I had discussed it with the owner and he said he didn't want to run Fifty Fifty with big weights in lower classes and, actually, I agree with him," Ho said.
"So that's exactly what we did today. He was out of the handicap by 10 points but it meant he could run with 113 pounds. From the beginning, I have always thought this is a good enough horse to win a Group Three and I was right. I don't know if he is good enough to win a Group One but I have proved now that he could win a Group Three."
New Year, same result: John Size and Joao Moreira put on a clinic at Sha Tin
Ho knows that Fifty Fifty now faces a steep rehandicap this week, perhaps a rating increase well into double figures, but he admits that was the risk he took.
"This was the last chance for him. Even if he ran a place, he would get a big penalty for being out of the handicap so he would then have to run in the top races anyway," Ho said.
"I think he is really a miler but I couldn't find a suitable mile on the programme, except the Stewards' Cup. So he had to run in this one and now, with the rating increase, I expect he will get into the Stewards' Cup but it won't be easy."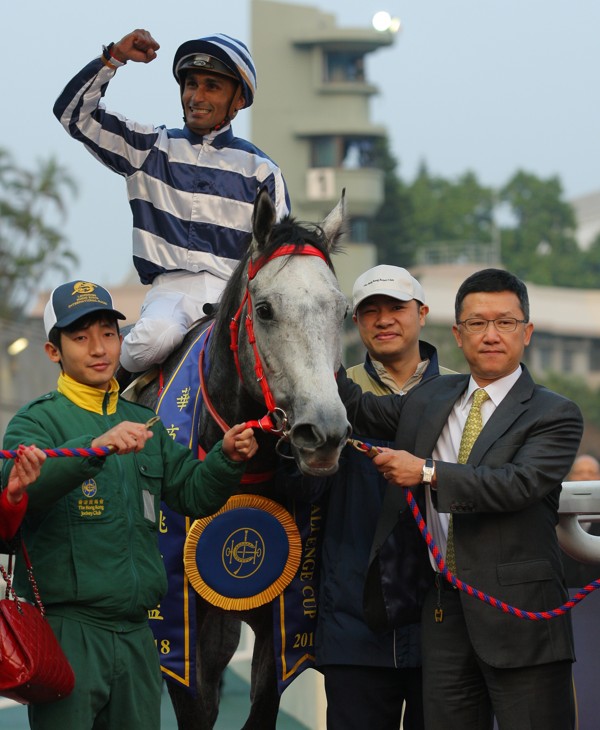 Fifty Fifty and Beat The Clock looked to have the race between themselves from the 300m and some fans thought a protest might be in the offing when the pair raced so tight for so long, moving out to the centre of the track and appearing to brush.
"He didn't touch my horse, just intimidated him a little bit but it seems like a normal situation," said Moreira, and the stewards didn't even post an inquiry sign.
"I think he was looking for the company," said Teetan. "The more he came out next to Joao's horse, the more comfortable he seemed to be and it was like Beat The Clock was running out and Fifty Fifty was happy to just follow him. I felt, on the line, like my horse had more to give so he has showed everyone how good he is and at least now the owner and Peter can sit down and plan whatever they want to run in, knowing they can go there."
John Size says Conte, Beat The Clock set to miss the Classic Mile
Beat The Clock is likely to take a different course than the winner now but Fifty Fifty will meet up with third-placed Helene Paragon in the Stewards' Cup and jockey Tommy Berry was eager for the rematch.
"He was a half-length slow at the jump again but picked up quicker than usual today," Berry said. "I got onto the back of Beat the Clock coming to the straight and my horse dashed at the 250m but it was going to be hard giving 20 pounds to those first two. The level weights in the Stewards' Cup will be a different story though."