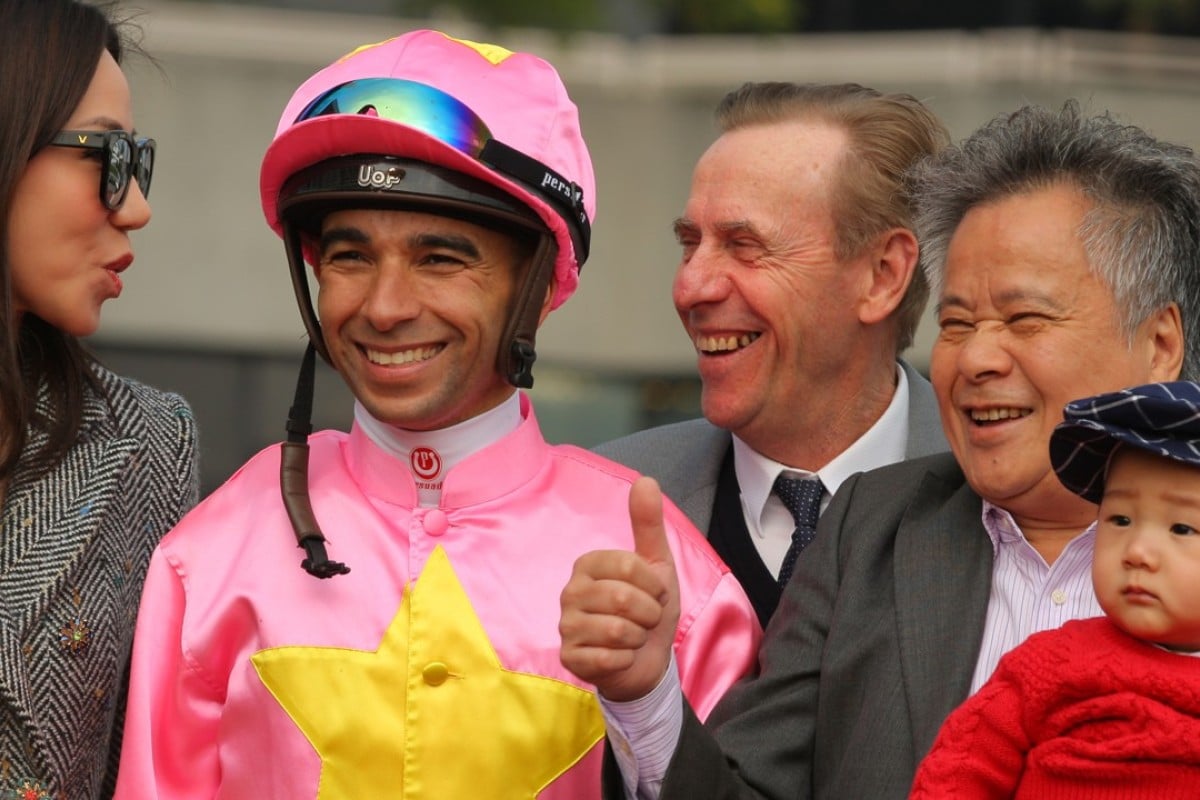 For those hoping against hope that Frankie Lor Fu-chuen and Zac Purton could mount championship challenges against reigning title-holders John Size and Joao Moreira, Monday's New Year's Day meeting was a savage reality check.
The first-year phenomenon Lor came into the day with a three-win lead in the trainers' standings and went home from the races in second place (he is tied with Size, but would lose on countback) after his former boss bagged a four-timer.
Purton was four wins behind Moreira to start the day before the Brazilian went on a trademark rampage, winning three of the first five races and netting five overall to double his lead to eight by the close of play.
In Star Wars terms, this felt like the Empire snuffing out the last of the Rebel Alliance in the first trilogy before there was even a chance to make a sequel.
John Size says Conte, Beat The Clock set to miss the Classic Mile
This is no disrespect to Lor or Purton – both are having tremendous seasons – but testament to the heavy artillery Size can casually roll out during mid-season, and the fact Moreira gets first choice on most of the big guns.
"Mr Size just pressed the button today," Lor said. "Everyone knew it was coming."
Indeed, January 1 is often seen as a turning point, where things "get real" – even if there is still more than half of the 88-meeting marathon left to run.
Monday's fixture was meeting 35 and means nearly 40 per cent of the term is behind us.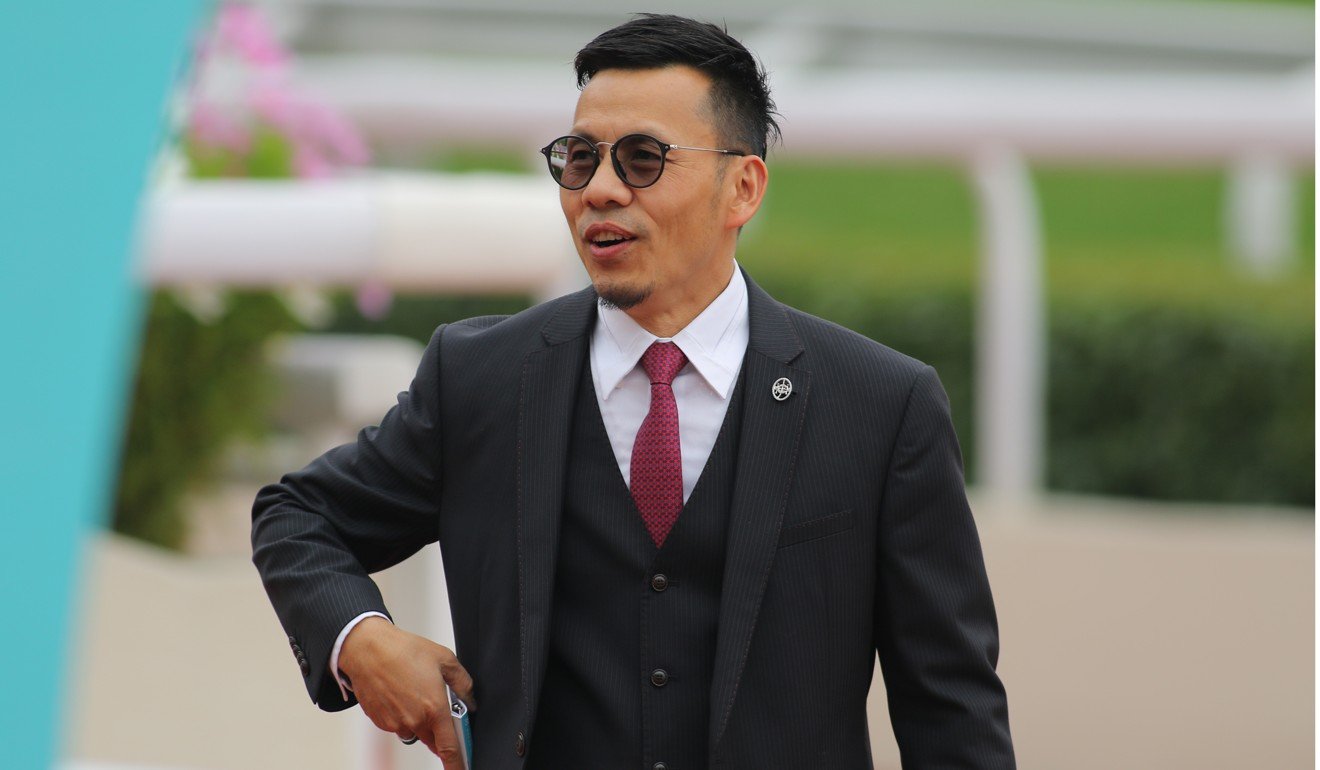 For Size, it wasn't so much that he had four winners, it was the way they won and the apparent scope for more to come.
Nice Kick, Unicron Jewellery, Infinity Endeavour and Conte are all typical of the Size production line of Private Purchase Griffins.
In particular, Nice Kick and Conte are young horses still learning their trade and with the potential to put a "picket fence" of "ones" next to each other in the racebook.
"This is what Size does, it is expected by now, he holds his horses back, takes his time to start with and then when they start winning they just keep doing it," Moreira said.
First year Frankie Lor needs more than just transfer turnarounds to emulate his master mentor John Size
It should be mentioned that nobody other than overzealous sportswriters – yours truly included – and easily excitable types on various social media platforms were claiming that Lor could actually take Size deep into the second half of the season.
Those dreams seem dashed by Monday's dominance from the defending champion trainer and jockey, with even the sole win for Lor and Purton – achieved together when Super Missile scraped home – stretching every sinew of horse and jockey.
Odds-on favourite Super Missile gets Zac Purton 'out of jail'
Moreira hasn't given up on Lor taking the fight to Size, but …
"What Frankie has done so far has been amazing, but man, it's going to be hard, and Size will make it hard," Moreira said.
"Size has the best horses and, I don't mind saying it, he is the best trainer here."
In the jockeys' championship it doesn't really matter who is "best", it's all about support and for all of the Moreira v Purton comparisons, getting better rides is far more important than being the better rider.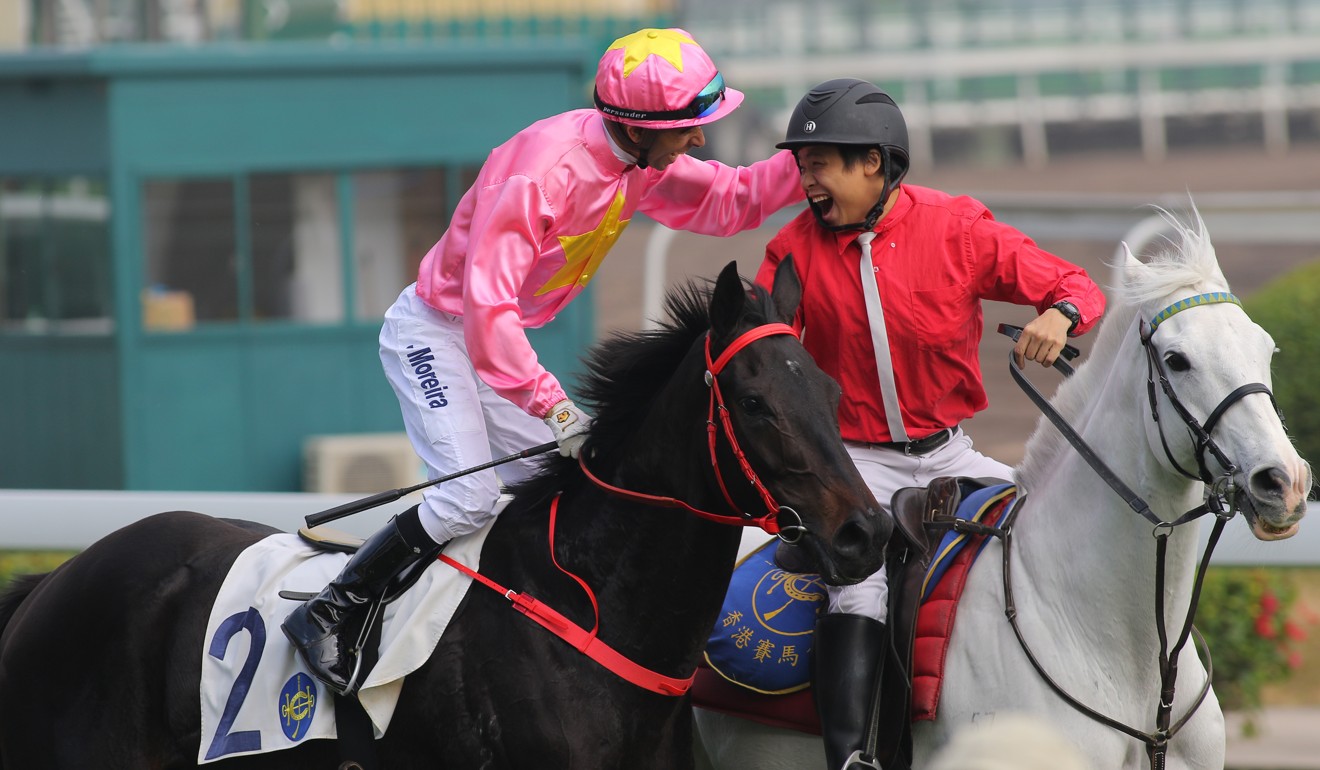 Moreira admitted as much before international day when he said, in the midst of a so-called slump, "the best rider doesn't necessarily win the championship" and that "the owners and trainers decide who wins the title".
Moreira gets more opportunities by virtue of his weight advantage over Purton, but it is support from key stables that wins jockeys' championships and Size is the ultimate kingmaker.
More than half (17 of 31) of Size's winners this season have been ridden by Moreira and all four on New Year's Day were basically sit and steer jobs for the Magic Man.
Has Hong Kong's love affair with Joao Moreira taken a downward turn?
As far as the jockeys' championship goes, Moreira's five-timer was the day Purton fans were fearing, where he breaks the race right open and the three-time champ now leads by eight.
And it is the number of wins horses like Conte and Nice Kick might still have in store that makes it such a daunting task for Purton.
No matter how well Purton rides – and there is little doubt he has outridden his rival through much of the first part of this season – the reality is that Moreira's connection with Size is likely to carry him on a magic carpet ride to championship number four.