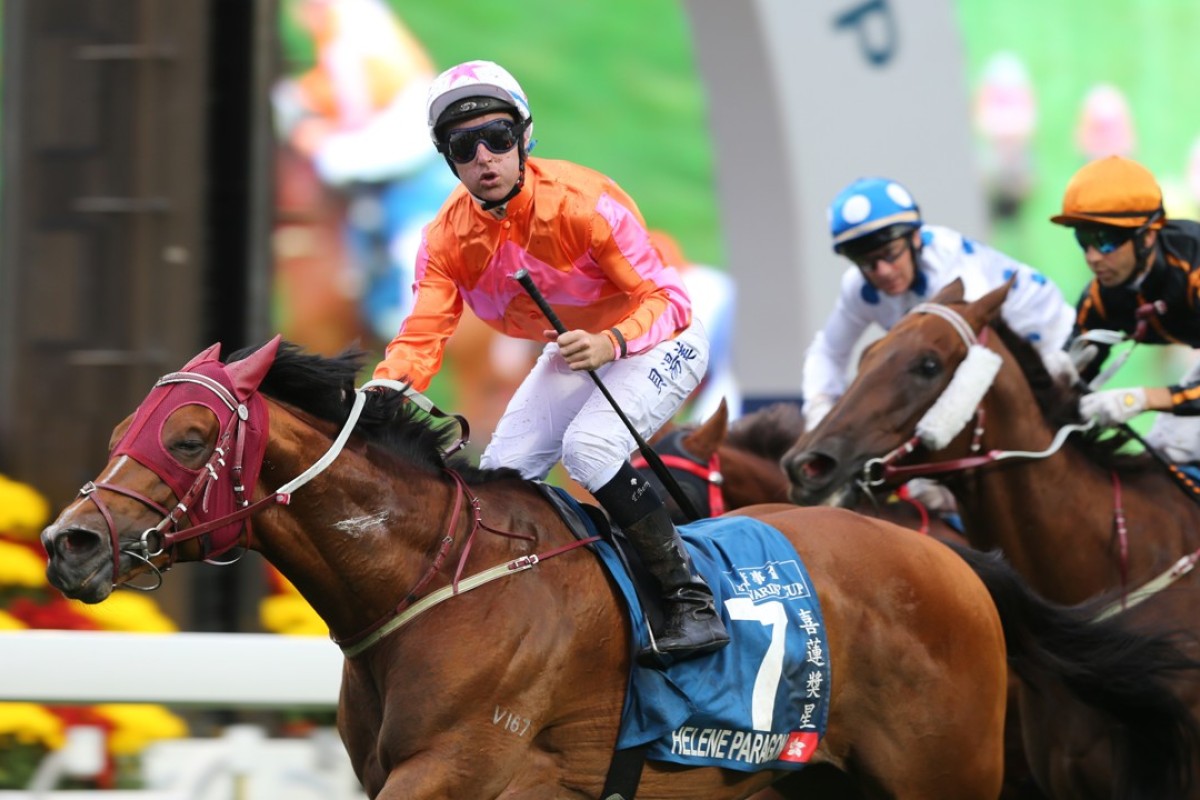 John Moore couldn't be happier with defending champion Helene Paragon going into Sunday's Group One Stewards' Cup but will give the gelding's starts some extra attention on the track on Thursday morning.
The dual Group One winner has developed a habit of leaving the gates slowly in his races lately and Moore and jockey Tommy Berry will attempt to address that before Sunday.
"We'll put him through the barriers on Thursday and see if we can't get him starting a bit slicker because it's not easy to win these sorts of races missing the kick, so that is a concern," Moore said.
"When he missed the jump in the Hong Kong Mile, he ended up behind Beauty Only when you would have expected we'd be in front of him. We're not looking for him to race close, that's not his style, but if he could jump better and then hold a position in midfield it would be a big help."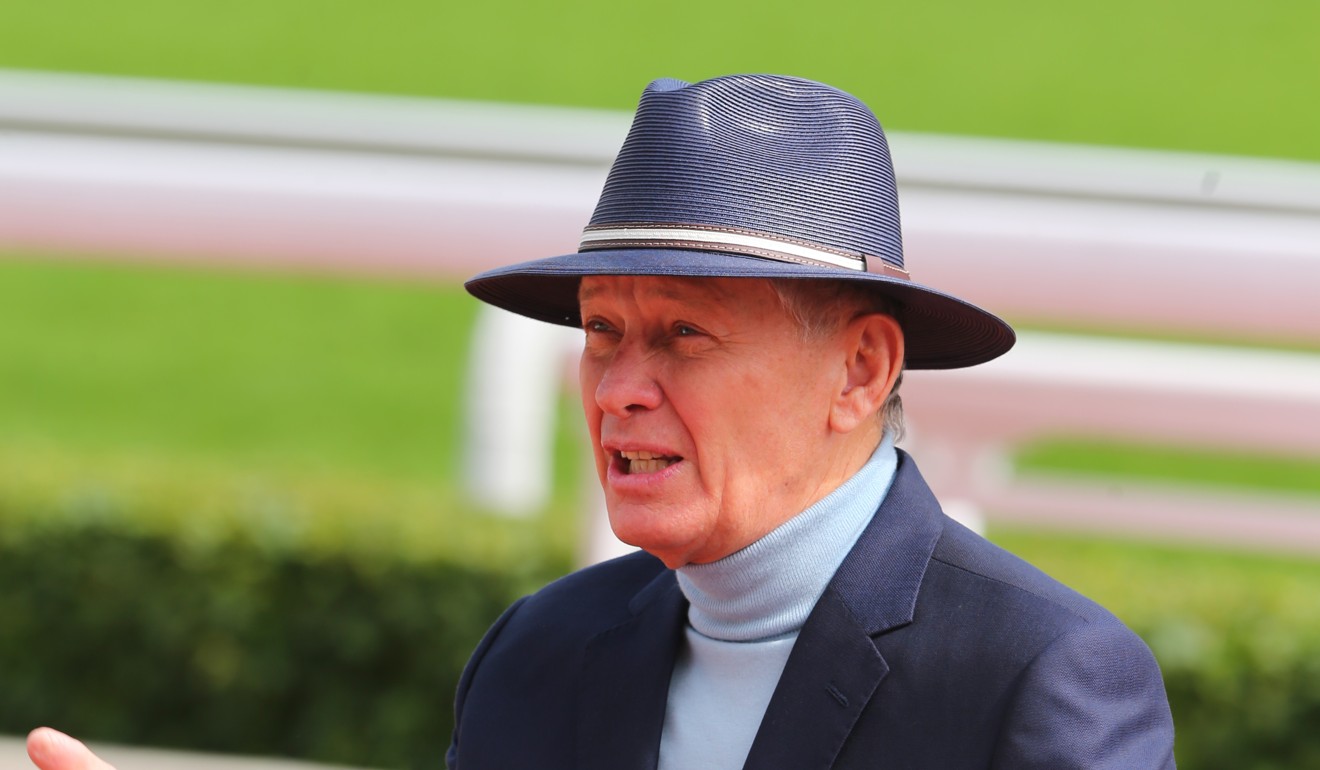 The Stewards' Cup has often functioned as a consolation or, perhaps more kindly, as a second bite at an elite cherry for beaten runners from the Hong Kong Mile and Helene Paragon picked up the 2017 edition after finishing second to Beauty Only on international day last season.
Going into the most recent Hong Kong Mile, Helene Paragon was under a slight cloud after what Moore described as a hamstring strain leading up. The gelding had disappointed in his final gallop but raced very well on the day anyway behind stablemate Beauty Generation.
"That's all past now, I couldn't be happier with how he's going and Tommy will tell you the same thing," Moore said.
"He had been on the big side before the international meeting so I'm happy that he has had the extra run since on New Year's Day and, like all of mine on Sunday, he's coming into this very fit."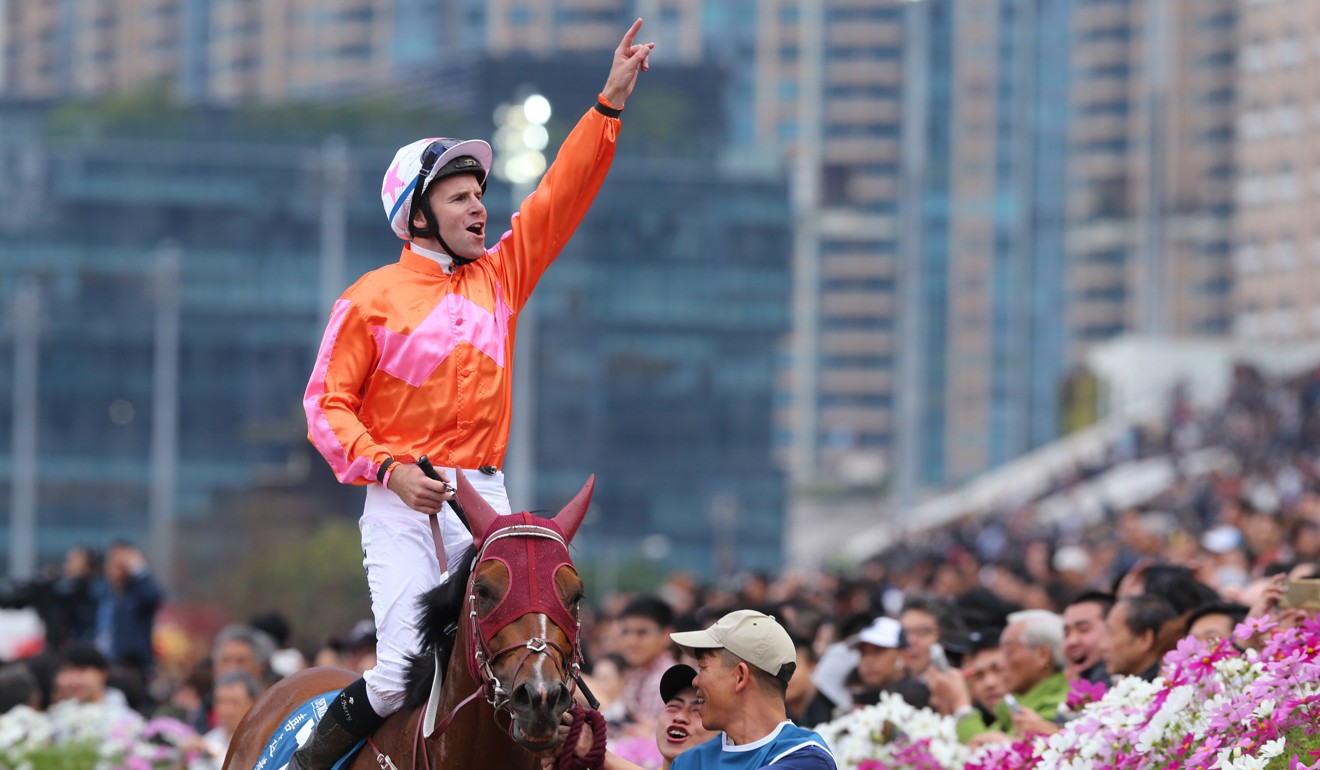 Moore said that he is expecting a big performance from Werther, who is better known over further but is going very well and is reunited with Hugh Bowman.
"He's fit but he's fresh and I think he's a real knockout chance," Moore said. "Fresh he probably has the speed to take a better position than Helene Paragon so that gives him a chance.
Helene Paragon gets the luck in the Stewards' Cup, books a spot in the Dubai Turf
"Hughy has such a good record on the horse and is very grateful to Werther for the races he won on him here last season, which helped him get the World's Best Jockey award."
Moore's other big gun in the race is Beauty Generation, who was underrated all season before his Hong Kong Mile win but has not put a foot wrong: "He'll be up on the pace and giving it his best again and he's as good as he can be."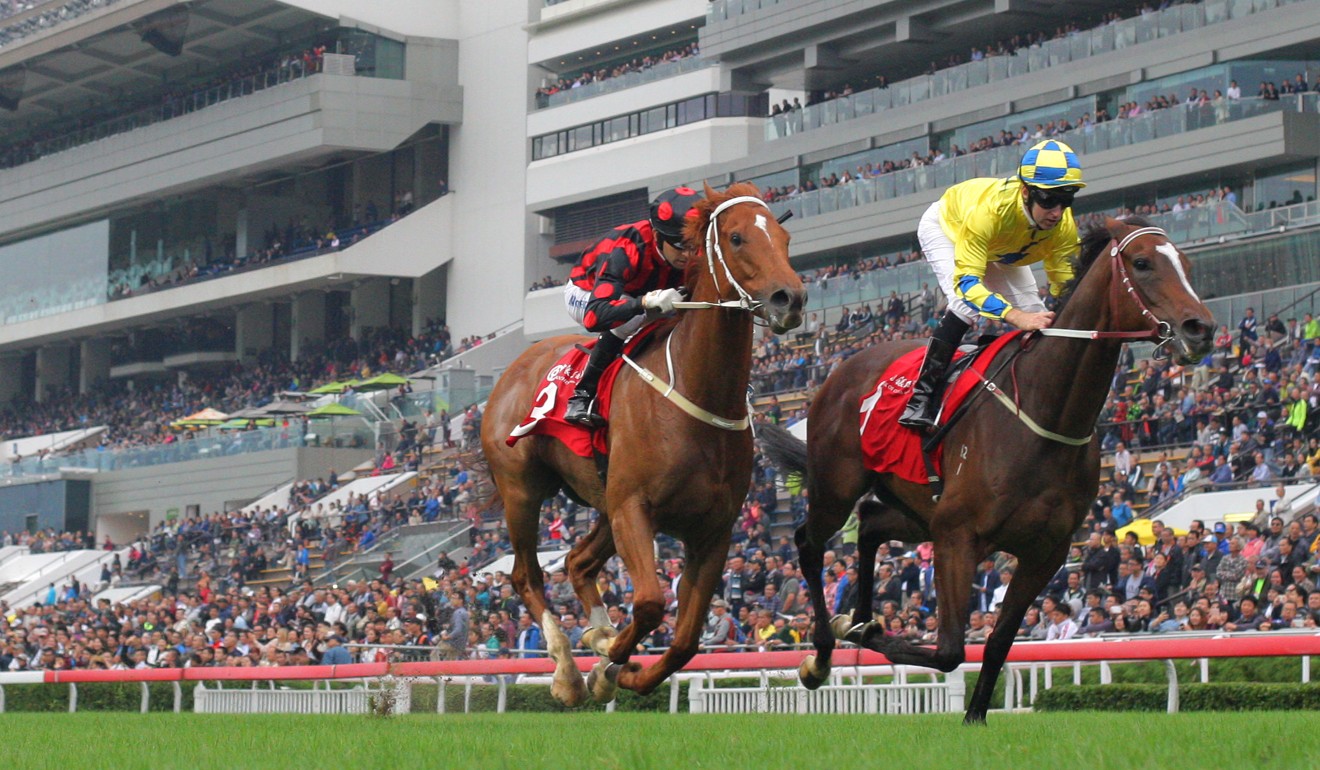 In the Centenary Sprint Cup, John Size has given a thumbs up for the well-being of favourite Mr Stunning and the other half of the Hong Kong Sprint quinella, D B Pin, but takes his first step into top company with Beat The Clock, who, surprisingly, has an entry for Dubai.
"We know he can't run a mile so there wasn't really anywhere else to run him," Size said. "I'm sure he'll be better next year as a five-year-old but it won't hurt him to have a crack at a Group One now.
Merry-go-round stops and Neil Callan hops back aboard Beauty Only in Stewards' Cup
"As for Dubai, well, you shouldn't read too much into that. The entries were months out from the races so he's in there in case he justifies a trip. Even if he did end up going, it might be more about taking him away and giving him that experience this year with a view to him measuring up next year.
"You can learn a bit about a horse on a trip away like that. Anyway, there isn't any discussion at all unless he runs well or wins on Sunday because he doesn't have the rating to go."