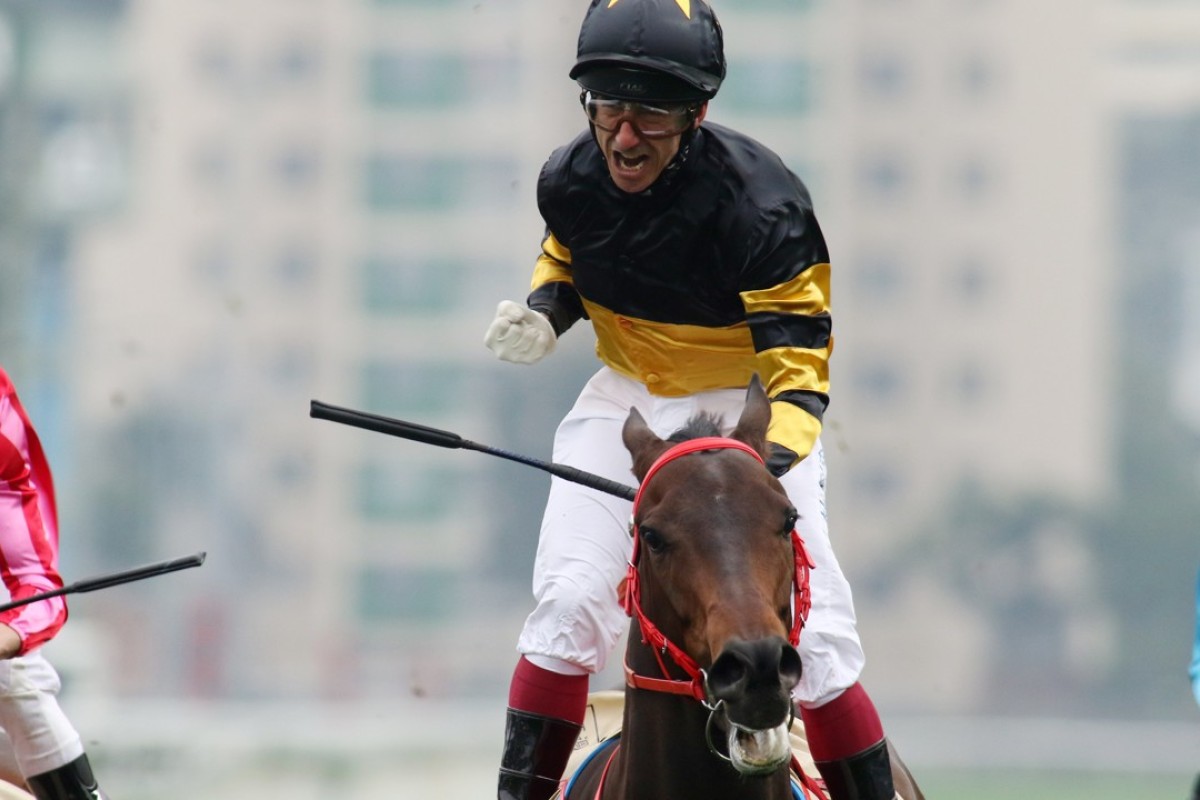 Olivier Doleuze's path back to Group One glory saw him spend six months sidelined in the racing wilderness with a shoulder injury, six weeks rehabilitation in the actual wilderness at a Thai kick-boxing camp and most of the last two seasons scratching for opportunities near the bottom of the jockeys' championship.
That's why the outpouring of emotion after D B Pin's sensational win in the Group One Centenary Sprint Cup on Sunday wasn't just from Doleuze, it was from fans, media and rival jockeys alike – one of Hong Kong racing's favourite sons was back on the big stage where he belongs.
Best known in recent times as the jockey of Hong Kong's globetrotting dirt star Rich Tapestry, Doleuze's last top-level win was aboard that horse in the 2014 Grade One Santa Anita Sprint.
In the 1,200-odd days since then it's far to say the Frenchman has had a tough time of it. First Doleuze slipped to 12th place in the 2014-15 championship as a painful tendon injury hampered a style that leans heavily on athleticism and flexibility.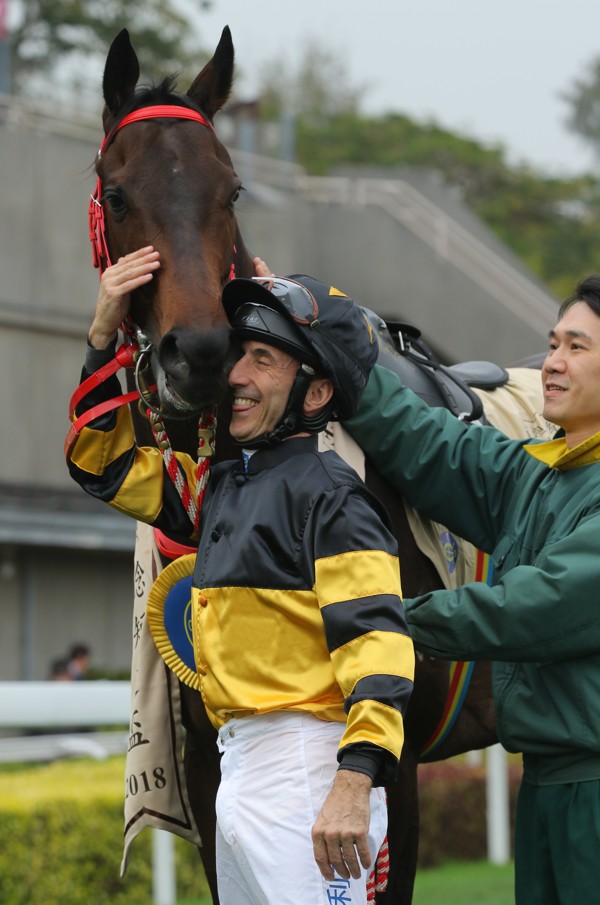 Determined to not damage his reputation by riding hurt and to do the right thing by owners, Doleuze elected to sit for the start of the 2015-16 season and allow his shoulder time to heal.
The boot camp at a remote jungle kick-boxing camp near Chiang Mai in northern Thailand and a short stint in Macau prepared Doleuze for his return but he came back to a vastly changed landscape.
I'm back: Olivier Doleuze's victory lights up dull Sha Tin meeting
The championship had skewed towards the top riders, specifically Joao Moreira and Zac Purton, the dominant duo who win one out of every three races and leave scraps for the rest.
"Hong Kong is the most competitive place on earth," Doleuze said. "It's been hard for me to stay on a Class Five horse for the past few years, let alone a Group One horse."
Given his recent struggles, newcomers to Hong Kong racing may not realise what a superstar the 17-season veteran was before the shoulder injury.
Welcome return to the Group One fold as Olivier Doleuze retains Hong Kong Sprint ride on D B Pin
One of a wave of Europeans to take Sha Tin by storm, Doleuze was arguably the best of them and certainly the top in terms of longevity.
After bursting on to the scene in 2001-02 with a 26-win winter stint in the space of three months, the former champion apprentice returned as a visitor for the next two terms before establishing himself near the top end of the pecking order.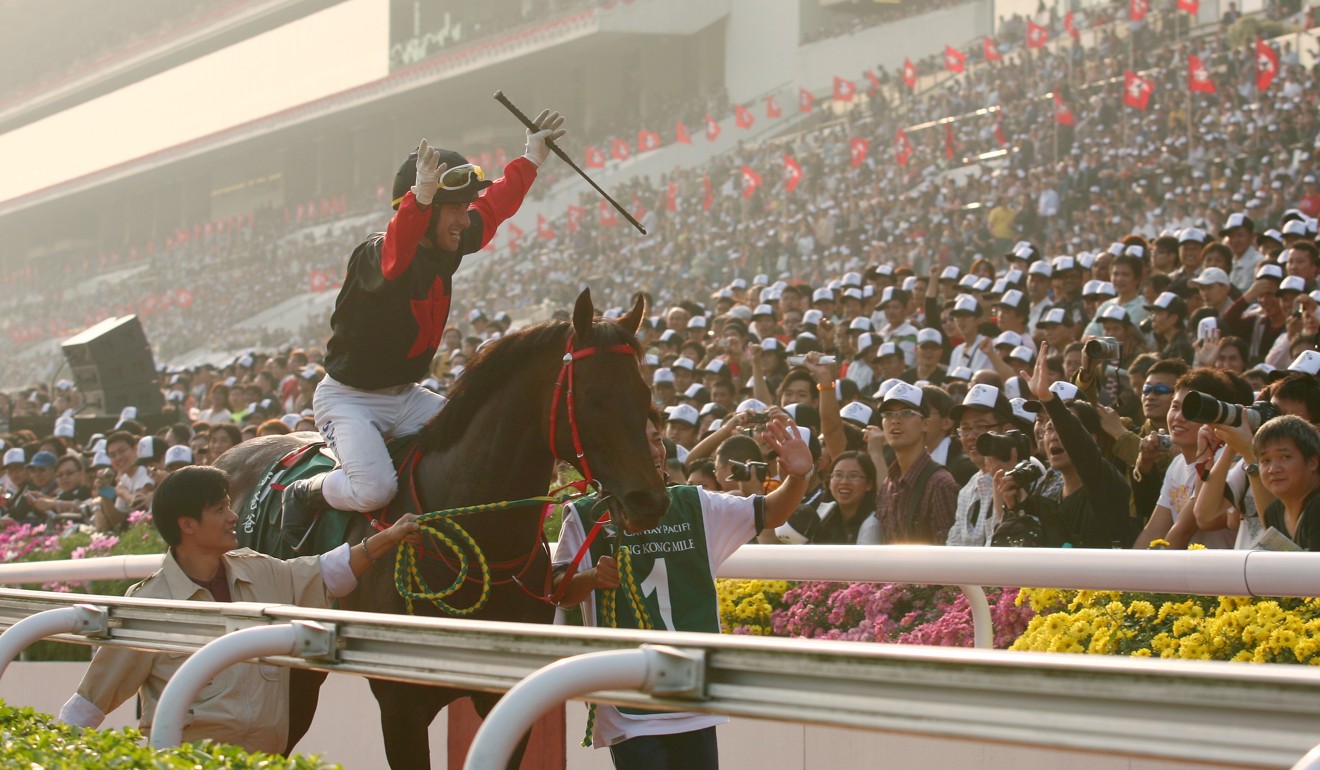 "Ollie" averaged 56 wins by season for the next three campaigns, was third behind Whyte and Prebble in the 2006-07 championship with 67 wins and rode more than 400 winners in a 10-year stretch peppered with feature race success.
The big-race wins included triumphs on some of the greats like Good Ba Ba, The Duke and more recently Eagle Regiment.
That taste of life at the top must have made the last few seasons more difficult, although the man himself made it known he didn't want any hint of a sob story in this column, and said the struggle had made Sunday's success all the more sweet.
"For me to win the Group One, especially after the difficult times, it is a moment like that will stay with me forever," he said. "And to win for John Size after the faith he showed in me was extra special. There would have been a lot of pressure to put a higher-ranked jockey on this horse, so winning for him, well, there is no price you can put on that."
With a magnanimous personality and a flashy dress sense that seems straight from the pages of GQ, Doleuze is a reminder that racing should be enjoyed and of a time when Hong Kong racing was more fun.
Sha Tin would be poorer for Doleuze's absence and the good news is, despite the fact he is closer to the end of a glittering career than the beginning, the 45-year-old is now back in the Group One game.
"I have had a great time and I'm still happy, I still want to be here," he said.
Bring on Dubai; the Group Ones might not be over for Doleuze.