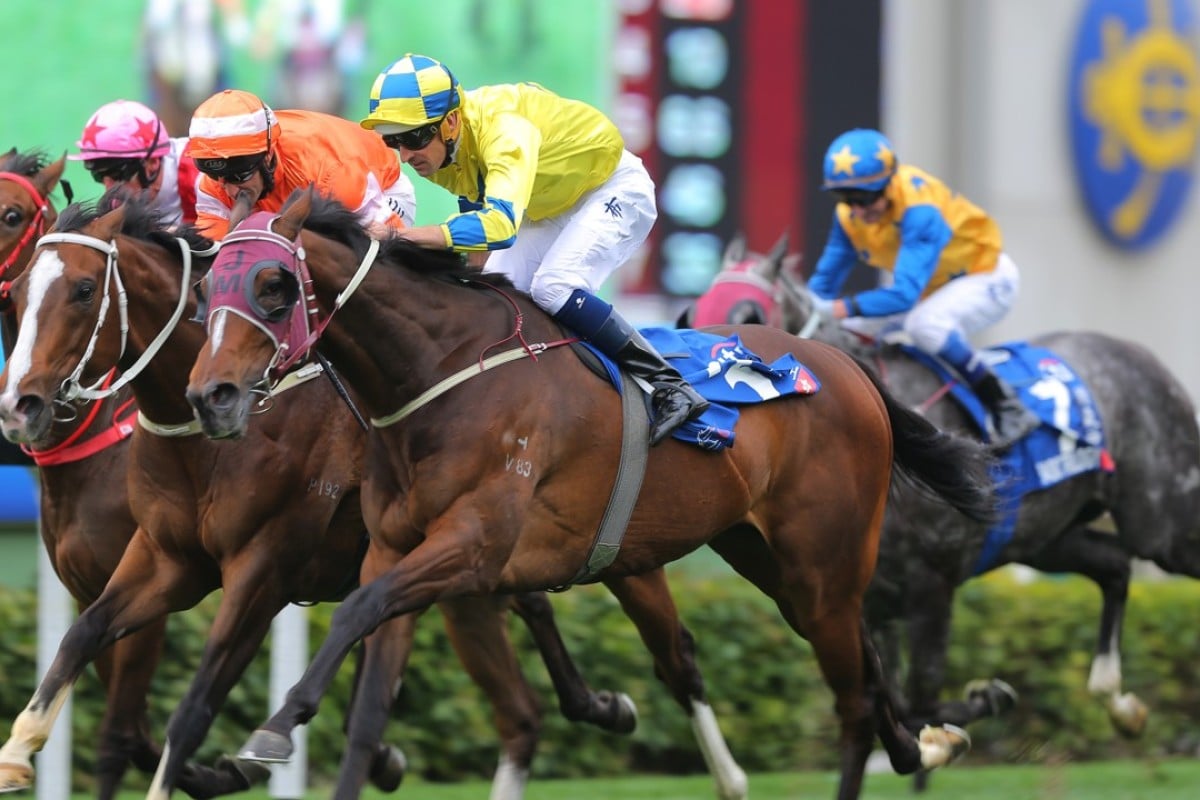 Owner Johnson Chen will once again make the final call on a trip to the Dubai World Cup meeting for Werther and is awaiting the outcome of the Group One Citi Hong Kong Gold Cup on Sunday before he gives the green light.
Werther heads a three-pronged attack for John Moore on a race that he owns, with 12 previous wins and victory in nine of the last 12 editions, including the past five, with the trainer saying his charge "worked the best he has all season" on Thursday morning.
"He worked with his blinkers back on and Tommy Berry came back and said it was the best work he's ever felt from Werther," Moore said. "He has trotted up great after the work and he's got stuck into his food. He's ready to rumble, which he needs to be considering the way that Pakistan Star trialled last week."
Werther has done most of his racing overseas and in Hong Kong wearing blinkers, but they were taken off before he tackled the 2,400m of the Champions & Chater Cup last May, where he walked in and the gear has been left off since.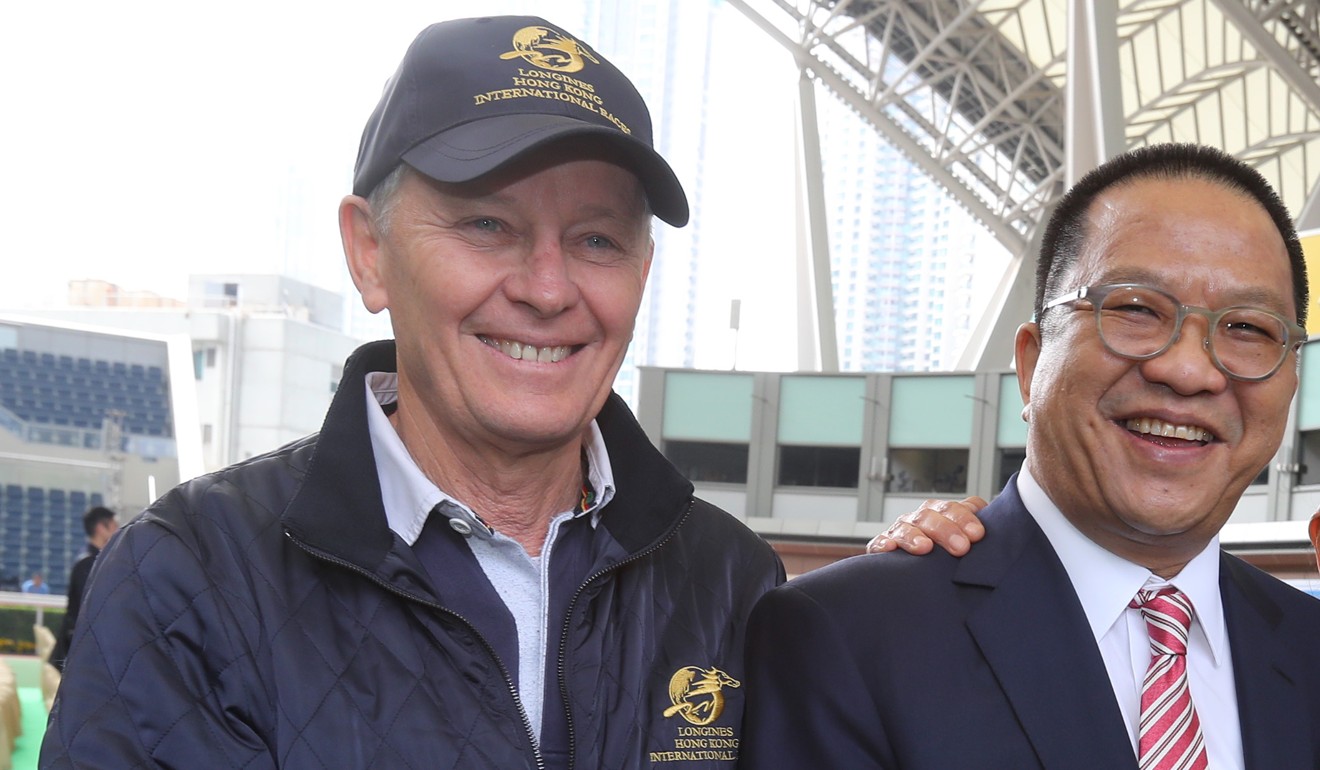 Still, his tactical capabilities have looked diminished without them and the absence of the blinkers may have played a role in his Hong Kong Cup defeat behind Time Warp in December.
"I've discussed it with a few people and come to the conclusion that he is a bit more versatile in the blinkers. We need him to be right at the top of his game to beat Pakistan Star so they're back on Sunday," Moore said.
Twelve months ago, Werther overcame severe difficulties in running to win the Gold Cup but Chen vetoed a planned Dubai Turf tilt at that time, believing it was asking too much of the former Horse of the Year after just two runs back from an injury-enforced break.
The gelding was in the first entries for the upcoming Dubai Sheema Classic (2,400m) and was a late entry for the Dubai Turf over 1,800m last week at Chen's request.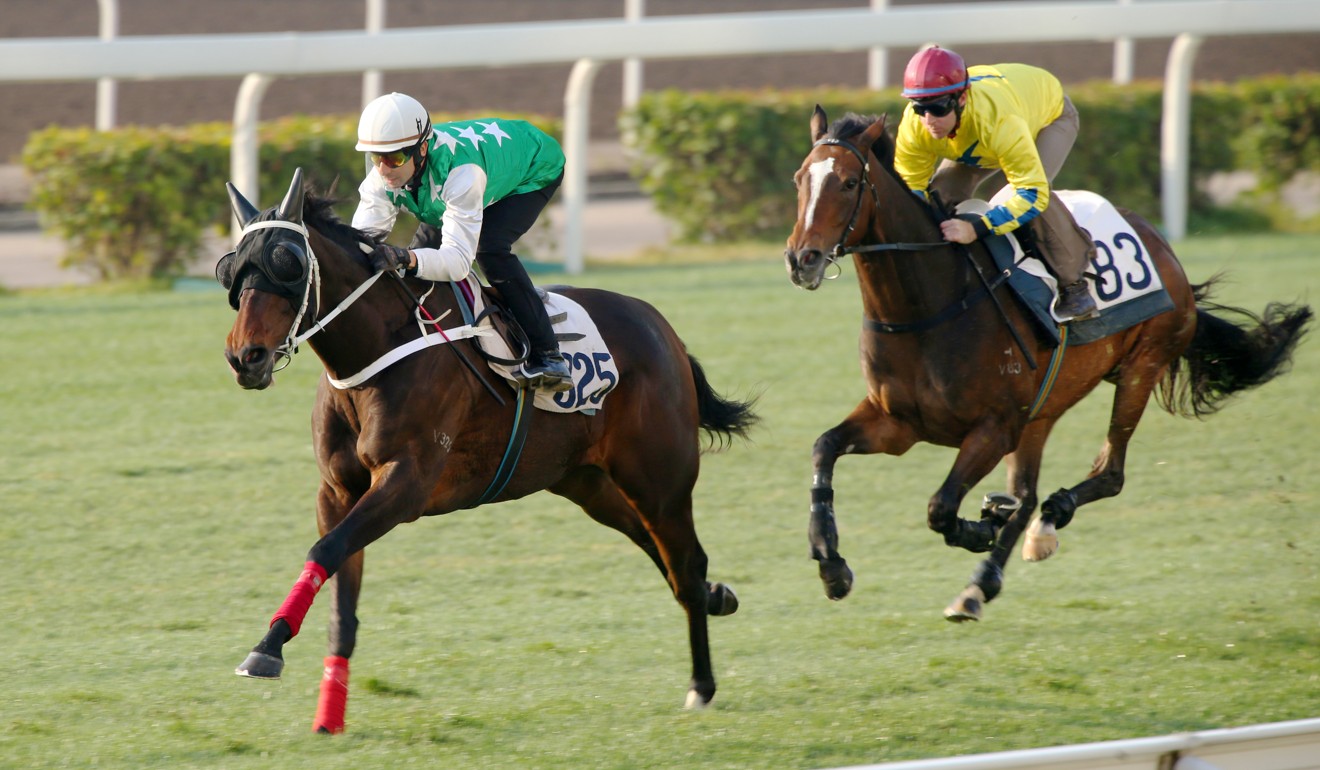 However, Moore said he has received an invitation for the Sheema only and just requires the owner's thumbs up.
"At this stage, I'm only waiting on Johnson. He said he wants to see how things turn out on Sunday before he makes any final decision," Moore said.
John Moore is chasing an invitation to Dubai for Werther
"So, hopefully, Werther will be back in winning form and the decision will be easier. He is ticking all the boxes at home."
Moore has warned punters to expect a better performance from Helene Paragon in the Group One Queen's Silver Jubilee Cup, after the gelding had disappointed in the final stages of the Stewards' Cup last time.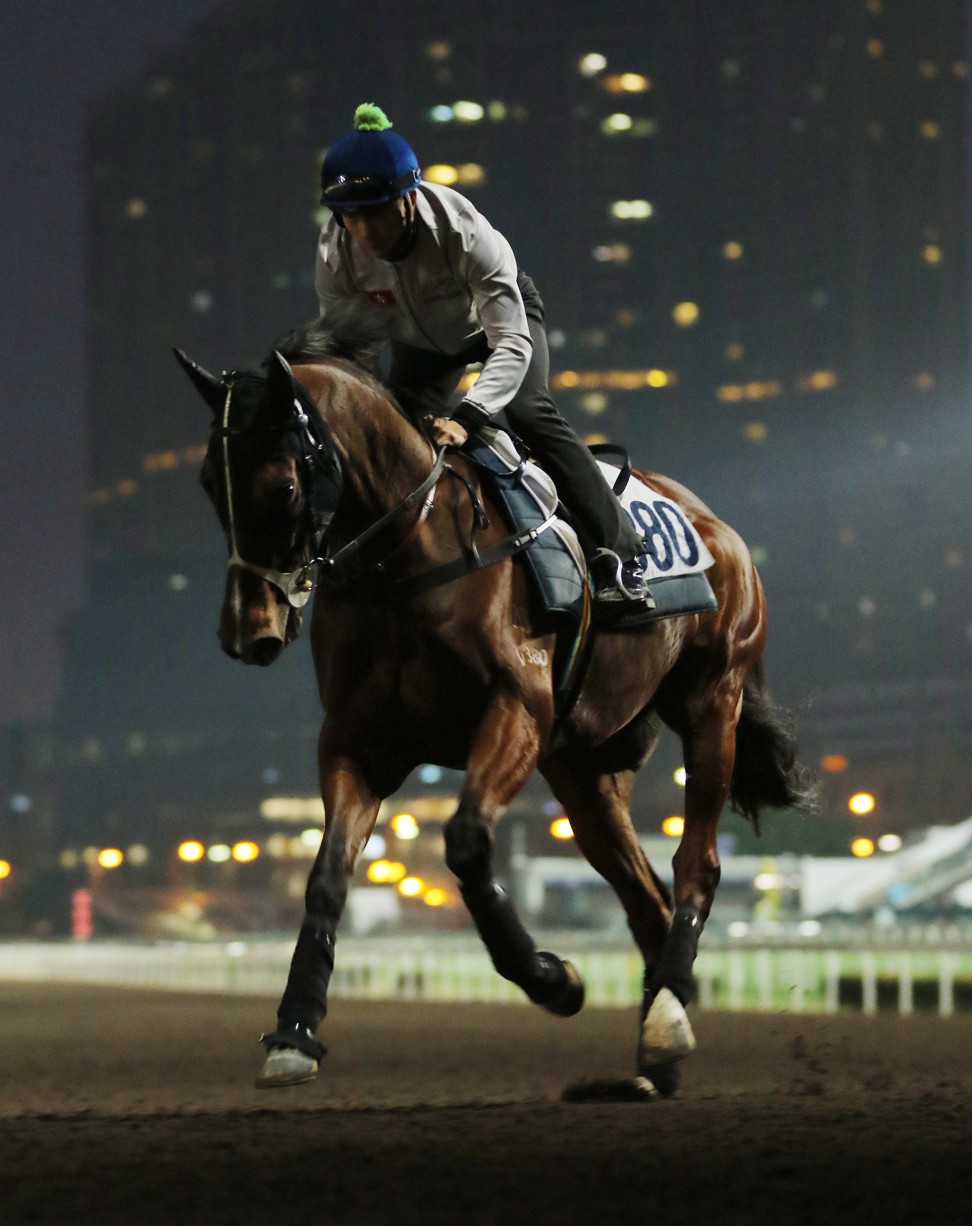 "I'm not certain it was the reason but we, and quite a few other stables as well, have had some abnormal bloods and temperatures going through the horses, indicative of something going around, like a cold," Moore said.
"And if you look at the general Hong Kong human population, there has been something similar. So the feeling I have is that we didn't see him at his best in the Stewards' Cup, he didn't finish the race off as he normally does, but it may have been something like that.
Reformed Pakistan Star makes a statement – and Matthew Chadwick is determined to win and keep the ride
"It's the only reason I could come up with. His work this week has been very good so he should bounce back."
Moore said Zac Purton had also given him a positive report for Beauty Generation after working the Hong Kong Mile winner on Thursday.