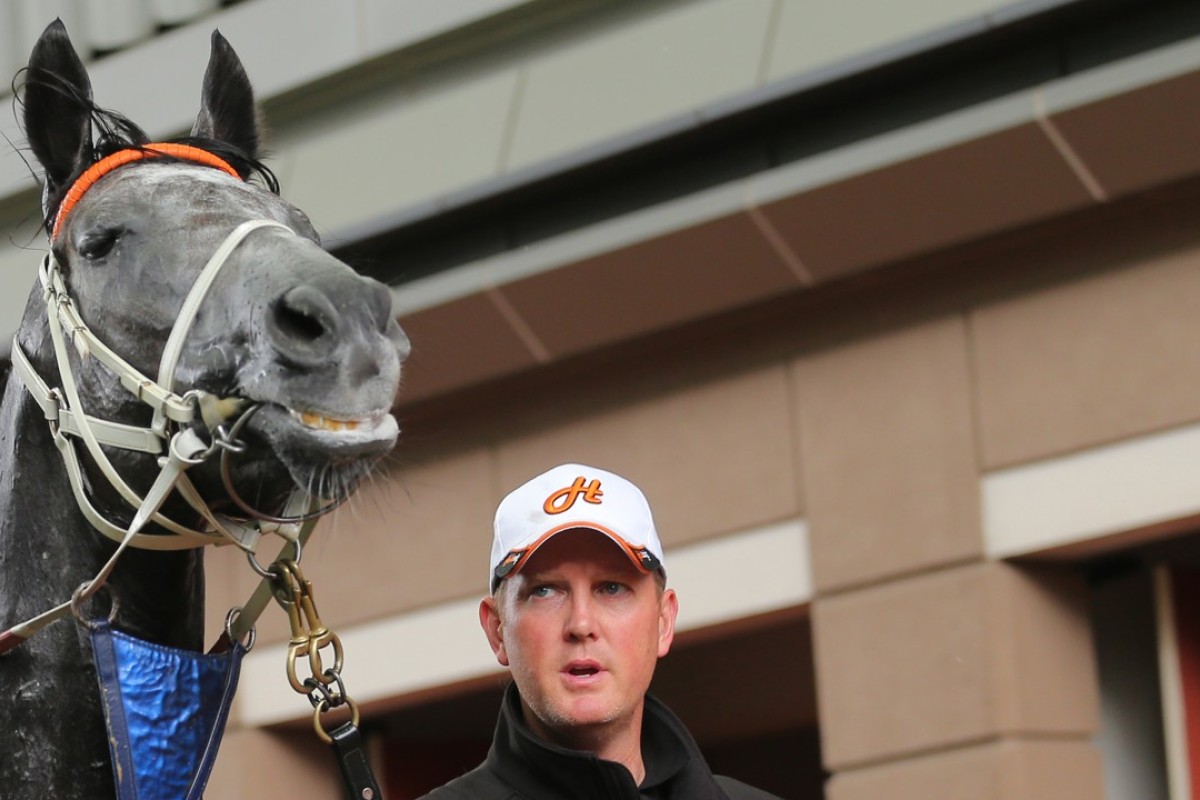 Tommy Berry has got the paperwork out of the way but two hurdles still stand between him and a reunion with top sprinter Chautauqua in the Group One Canterbury Stakes on March 10 in Sydney.
The first hurdle is the grey sprinter's requirement to pass a trial test on Monday, which is a big "if" given the quirky grey's recent Pakistan Star-like behaviour.
Chautauqua stunned onlookers when he stood in the starting stalls and refused to take part in two consecutive trials at Randwick last Tuesday, and he must trial to the satisfaction of stewards at Warwick Farm on Monday.
With the trial requirement still ahead, connections have made no decision on who will ride Chautauqua in the Canterbury Stakes but Berry is under consideration and didn't want the red tape getting in the way.
"No doubt about it, he is a weirdo," Berry said at Sha Tin. "Let's see if he jumps in his trial this time, but I have already spoken to the club and they said I can go back and ride him. Normally, you'd know a few weeks out from the race that he's running and who will ride him and apply to the club for permission well in advance. But, because we won't know if he can run until after the trial, there isn't much time and I wanted to be sure that I can go if I do get asked."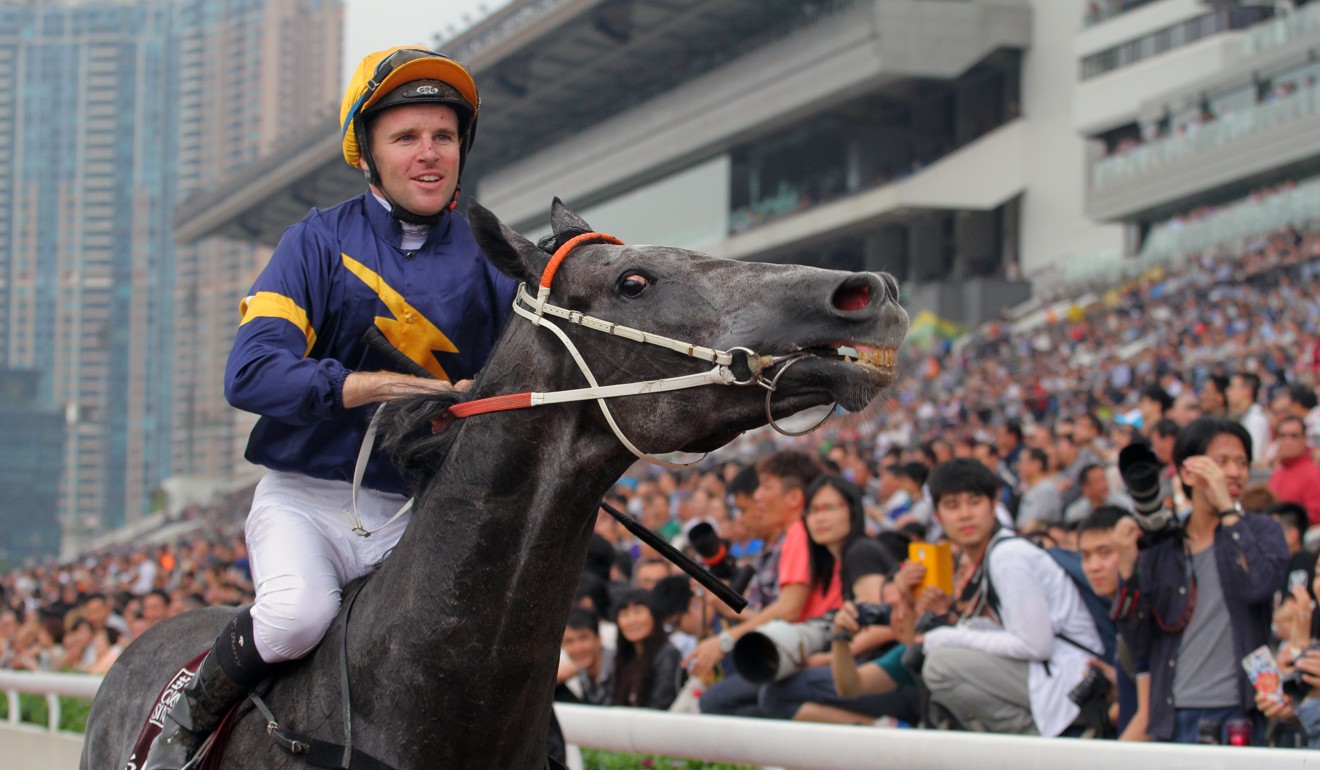 Chautauqua's training team of John, Michael and Wayne Hawkes have the big gelding aimed at a fourth successive TJ Smith Stakes at Randwick on April 7.
Berry knows Chautauqua well, having been aboard for each of those dramatic victories at Randwick as well as winning the 2016 Chairman's Sprint Prize at Sha Tin.
He said Chautauqua is a "creature of habit" and said that perhaps trialling in unfamiliar surrounds at Randwick – rather than the seven-year-old's home track of Rosehill – had been an issue.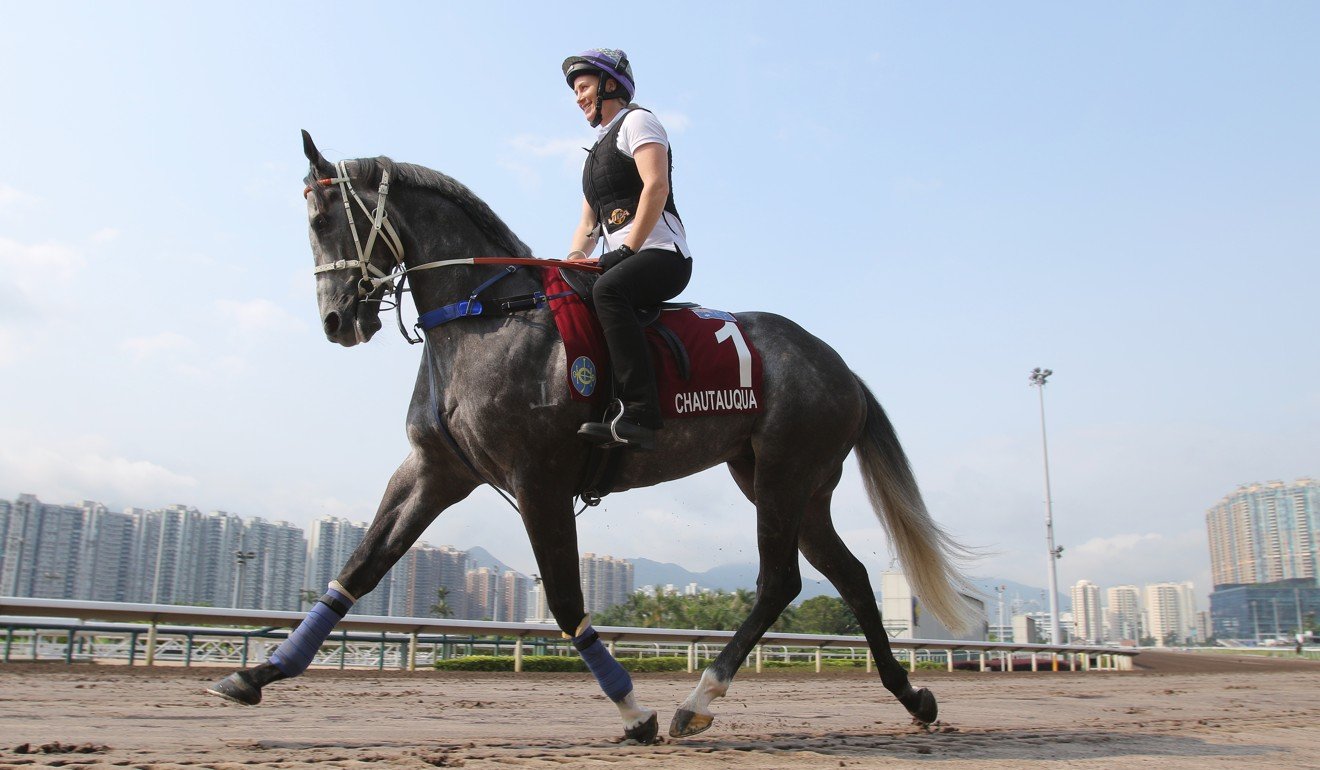 The Canterbury Stakes fits the Jockey Club criteria for jockeys to be granted a release to ride in races Down Under given it doesn't clash with a race day and is part of the International Federation of Horseracing Authorities top 100-ranked races.
"He hadn't trialled there and even in the mornings if something is out of place, like walking a different way to the training track, he gets his nose out of joint," Berry said. "He is just a really strange horse and always has been, even the way he races is strange – he doesn't like being part of the contest until the last 600m. As John has said, he was going to a new place to trial for the first time, and the raceday stalls are in a different place – so it was all new for him and he clearly wasn't happy about it. In his first trial back he did nothing wrong and looked in superb order so we hope he continues without any problems on Monday."
New Jockey Club restrictions may have limited the number of rides Hong Kong-based jockeys can obtain but they haven't stopped Chad Schofield picking up the ride on Merchant Navy in the Group One Newmarket Handicap in Melbourne on March 10.