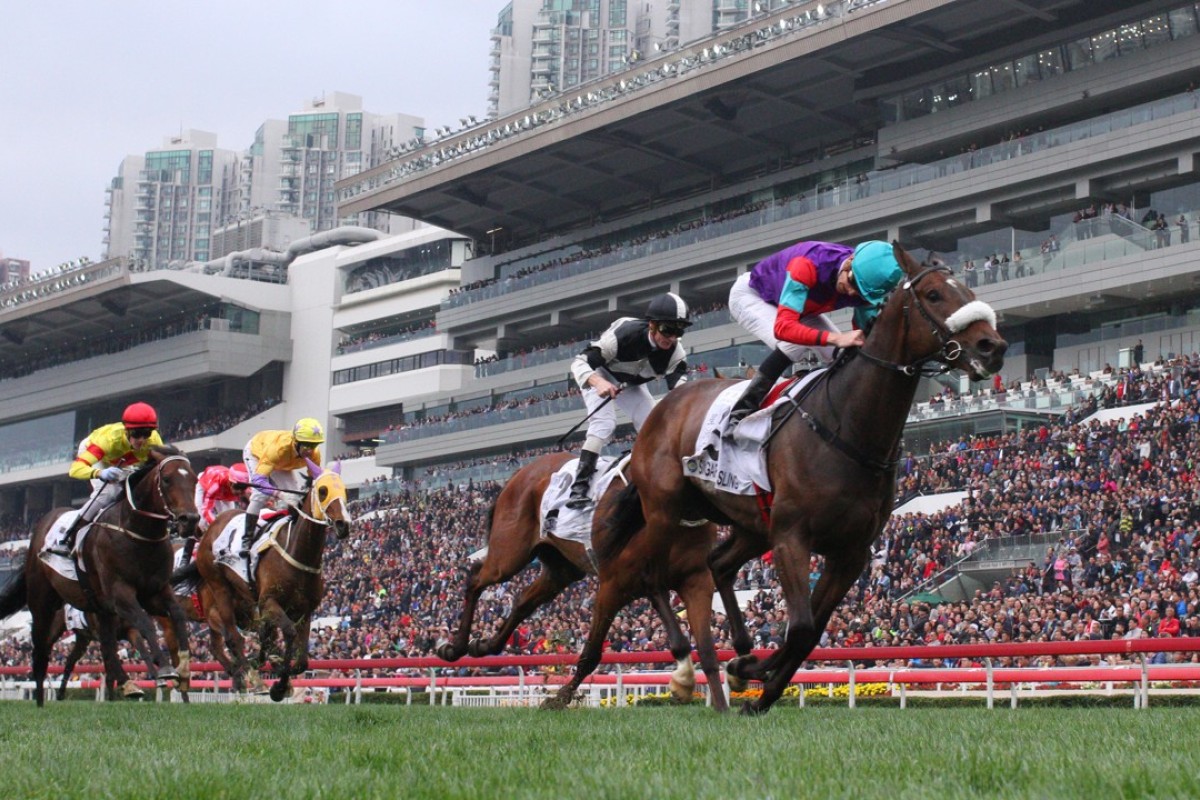 "The most important thing in a race is the class factor – find the horse with the class and that takes you a long way to finding the winner."
It's an abstract proposition on par with trying to grasp a cloud in your hand but, with that broad concept, champion trainer John Size laid out the argument for Nothingilikemore as he renews the annual battle of southern hemisphere versus northern hemisphere, cheap versus expensive and Private Purchase Griffin (PPG) versus Private Purchase (PP) in a race that drives an entire cottage industry, Sunday's HK$18 million BMW Hong Kong Derby.
In a piece earlier this week, colleague Michael Cox put a rough figure of HK$90 million on what it cost to bring 14 four-year-olds together for just over two minutes at Sha Tin on Sunday but that doesn't include purpose-bought PPs that didn't get there. And there are more of those.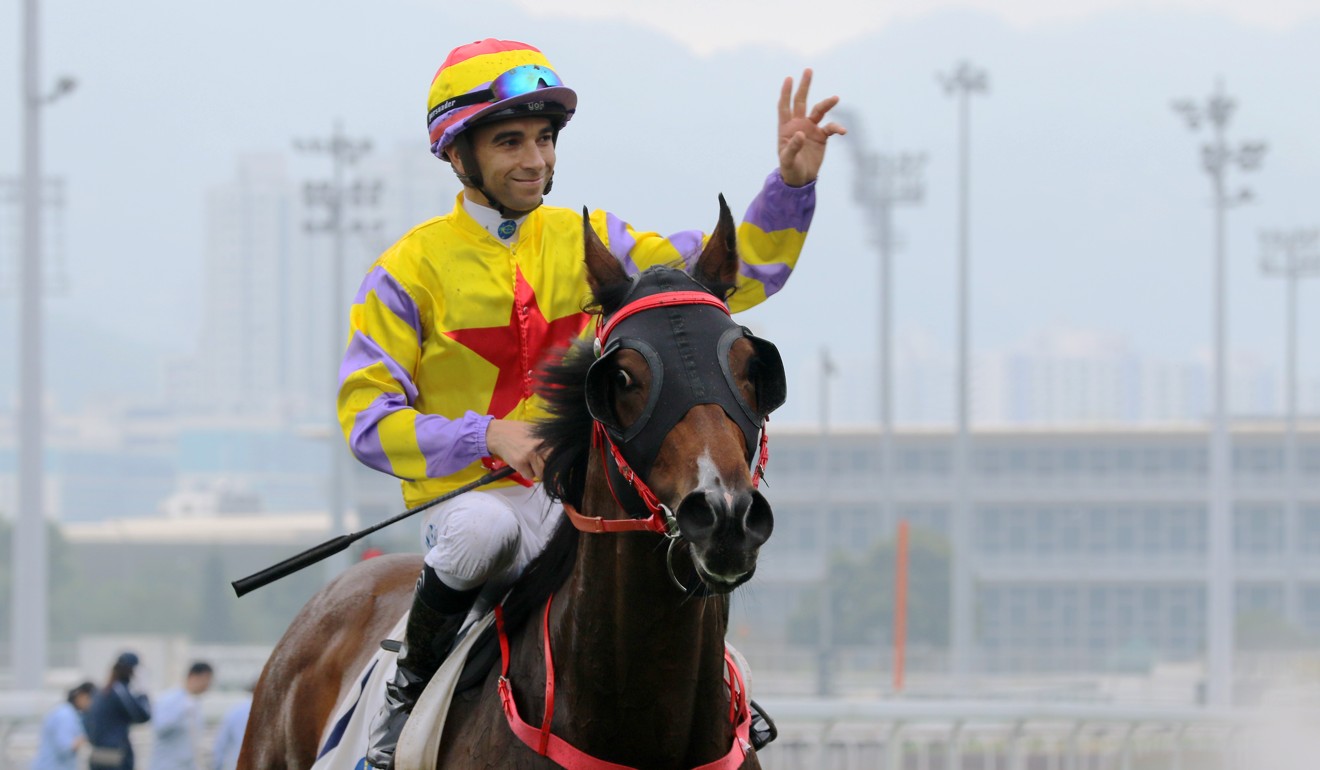 What is class? It's an open argument. There's a saying that form is temporary, class is permanent and that ties into the best definition that I've seen - repeatable excellence. It's not just a great performance – we've all seen horses who can pull out one great performance and never do it again. Class is the ability to turn up and do that quality performance all, or most, of the time.
"I'm not worrying about the distance. Plenty of horses go around in the Derby and are unknown at the distance – some of the winners weren't expected to run it," says Size, who attacks the race two-handed with Ping Hai Star but Nothingilikemore has been the focus of the race for more than half a year. "He has been the highest-rated horse of his age group for a long time and those horses always seem to be effective in the Derby."
Appreciative Chad Schofield relishing opportunity on Hong Kong Derby favourite Singapore Sling
So is the highest rating reflective of class? How important has it been? Well, the actual highest-rated horse has won his share – honours sit at 50-50 since 2000.
Of course, the Derby is not the same race it was. There is something being made of the fact that five runners are rated in triple figures by the handicapper for the first time since 2012. But, in the 2001 edition, only one runner was rated under 100, and he was on 96. That says nothing about the quality of the race and a lot more about how handicapping philosophy has altered since. Horses frequently walked off the plane with 100-plus ratings then, which never happens now.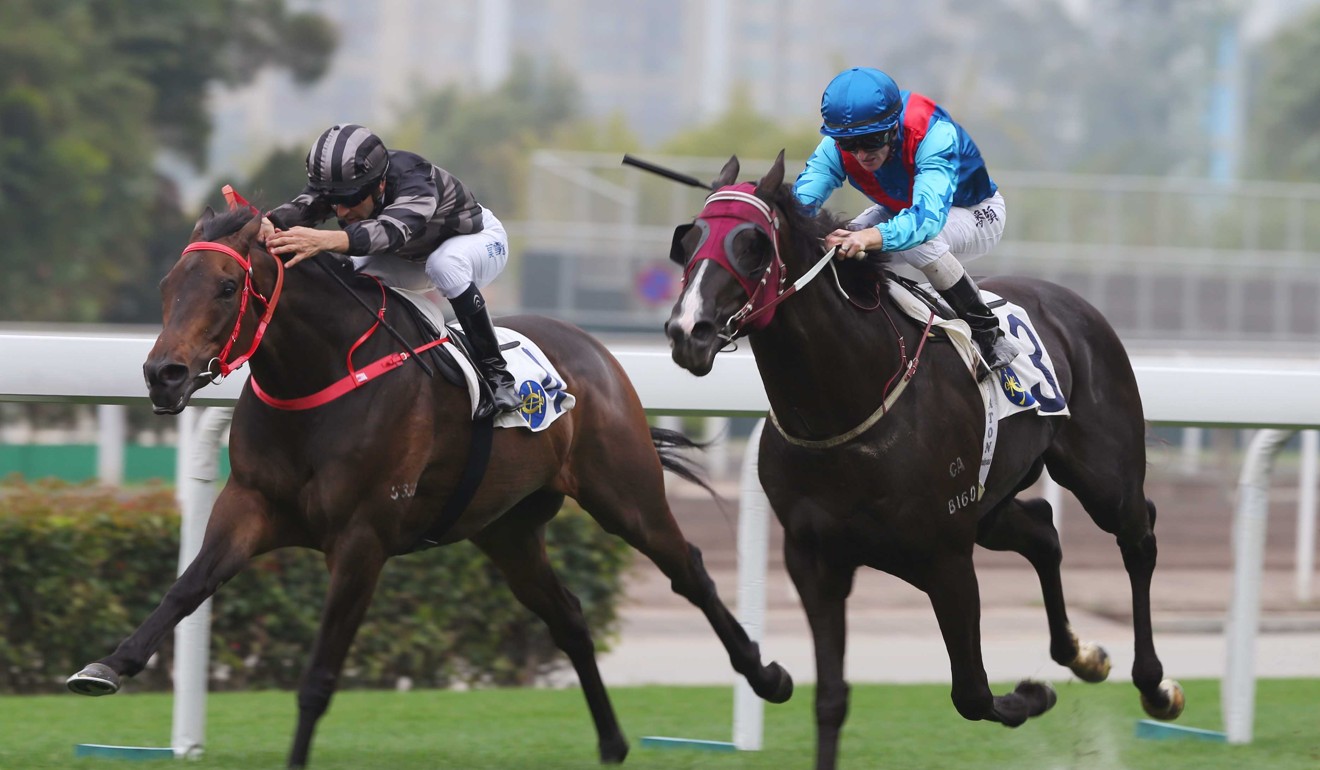 Nothingilikemore and Rattan alone represent the PPGs, unraced on arrival in Hong Kong and the cheaper end of the market.
Since 2000, 13 winners have been PPs and five PPGs, although three of the PPGs have come in the last seven runnings. Given that PPGs are more likely to be southern hemisphere-breds, that's also a trend, as southern-breds have won 10 of the last 18 but six of the last eight.
Size's previous Derby winners, Fay Fay and Luger, were southern hemisphere-bred PPGs too, and he has an overwhelming presence in the top sprinting ranks here, all but one unraced before their arrival.
Joao Moreira happy with Nothingilikemore but fears stablemate Ping Hai Star most in Hong Kong Derby
"Nothingilikemore is a unique story in the race," says David Price of Price Bloodstock, who sold the horse to Hong Kong and is best-known as the supplier of Silent Witness. "If he's not the cheapest, he'll be very close to it, but he is a wonderful example of John's passion and talent for developing a horse and how he does it. He gets young horses with no mileage, no past and takes them on a journey that is characterised by patience. He doesn't make grand statements – good or bad – about the horse, he just lets the horse tell him what he needs."
The gelding's debut win was spectacular in January last year and had everyone scratching their heads as to why he'd taken so long, and so many trials, before Size was ready to run him.
In 2005, Vengeance Of Rain won the Hong Kong Derby under Anthony Delpech. Over the next 12 months, the David Ferraris-trained galloper would win the QE II Cup and the Hong Kong Cup, while he also won the Dubai Sheema Classic in 2007 #HKDerby #HKRacing pic.twitter.com/KlgPZDB9Yg

— HKJC Racing (@HKJC_Racing) 13 March 2018
"When he arrived, Nothingilikemore had mucus problems constantly and John had to keep backing off him. I think he was here about eight months before he raced," Price says. "I often wonder what would have happened with him in some other stables. He wouldn't be in the Derby, that's for sure. Some might have got impatient or given in to pressure from owners and run him with the mucus issue, and in the back of their minds they'd have thought that, if he isn't performing, at least he's dropping in the ratings. Some might have run him a few times and then told the owners to retire him because he didn't seem to be able to get past the problem. John's hallmark is patience. He waited as long as it took."
Joao Moreira back aboard Japanese stars on Dubai World Cup night
Nothingilikemore fell short of public expectations in the Classic Cup when beaten for only the second time in eight starts but Size believes that missing the start was crucial.
"I don't like making excuses for horses and I'm not worrying about the shoe he lost – I've had plenty win races after losing a shoe – but messing up the start meant he missed his position in the run and that's important," Size says. "I think he would have raced closer to the leader, The Golden Age, and to Singapore Sling, and they ran first and third. He's not a naughty horse in the gates, he's just been a bit too well. He hasn't had a lot of racing this season so we've done a bit more schooling and gate work. He trialled on Tuesday and I'm surprised that people are surprised that – I did the same thing with Amazing Kids before he won last week. It's what I thought he needed."