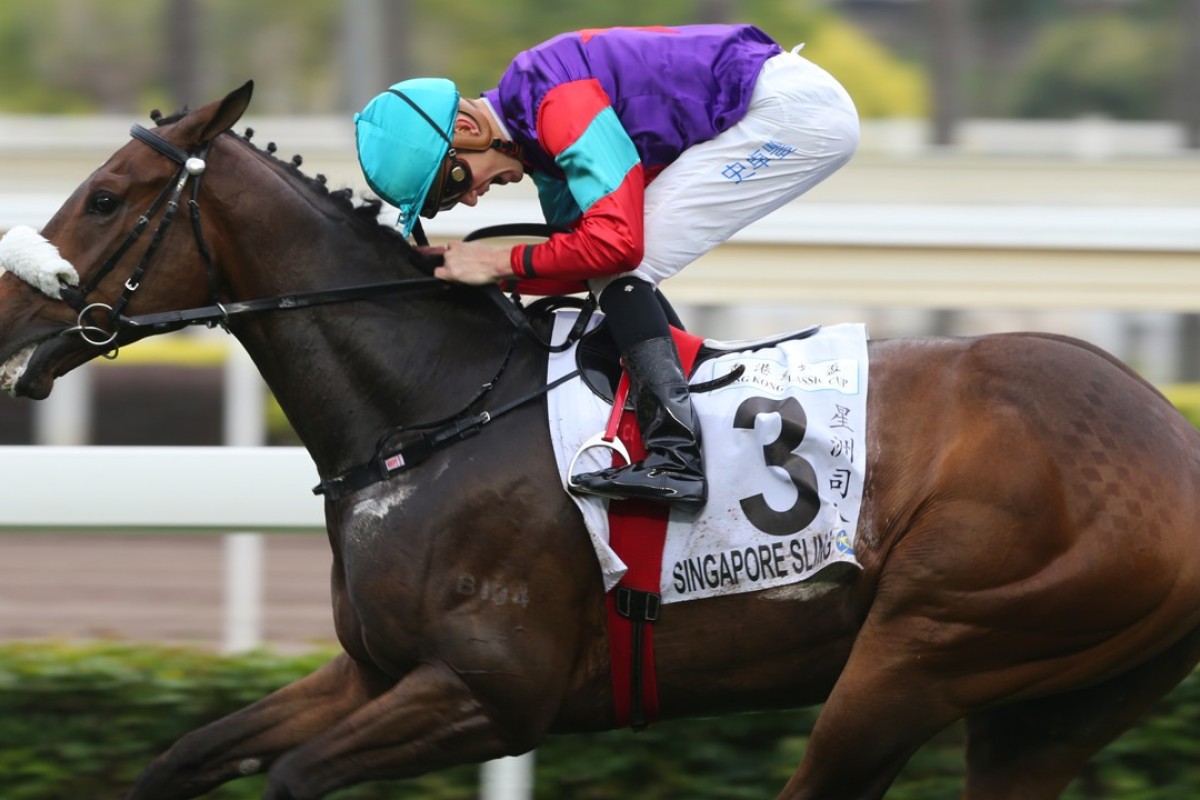 Four and a half years ago, Chad Schofield became the first apprentice jockey to win Australia's W.S. Cox Plate in more than four decades and the moment didn't have the impact it should have on the junior rider but he promises to wallow in it if he wins a BMW Hong Kong Derby on Sunday.
"I'd won the most prestigious race in Australia in the Cox Plate but I don't think I appreciated it as much as I should have. Not like the Classic Cup a few weeks ago – I've been in Hong Kong for three seasons now and it is so hard to get a chance in the big races here," Schofield said.
"It's not easy to win them anywhere, sure, but there are so few here and it's hard to get a good ride. There are a lot of good jockeys and then owners like to fly people in for the day as well. So it is really tough to win a big race but they're what we all strive for."
Technically, these days, the Classic Cup and even the Derby are not Group Ones, but Schofield won't be worried about the details if the Tony Millard-trained Singapore Sling provides another important stop on the journey of his career.
"After the Cox Plate, I won three Group Ones and things were going well before I broke my neck in a fall," Schofield said. "I was out for four or five months with that but when I came back I managed to get an opportunity to go to England."
Leading Australian owner Terry Henderson recommended Schofield go to Europe to get more experience in different conditions and the young rider copped the tip.
Awesome foursome: Chad Schofield celebrates his best day in Hong Kong
"Terry has many horses in Europe, he emailed all his trainers and Ed Dunlop was the first to come back to him so that was where I went," he recalled. "I didn't have that many rides over my few months there but I rode a couple of winners and it was a fantastic experience."
Schofield went back to Australia with girlfriend Hannah Butler, who remains his partner, but also with some rough edges polished off his style as he outlined.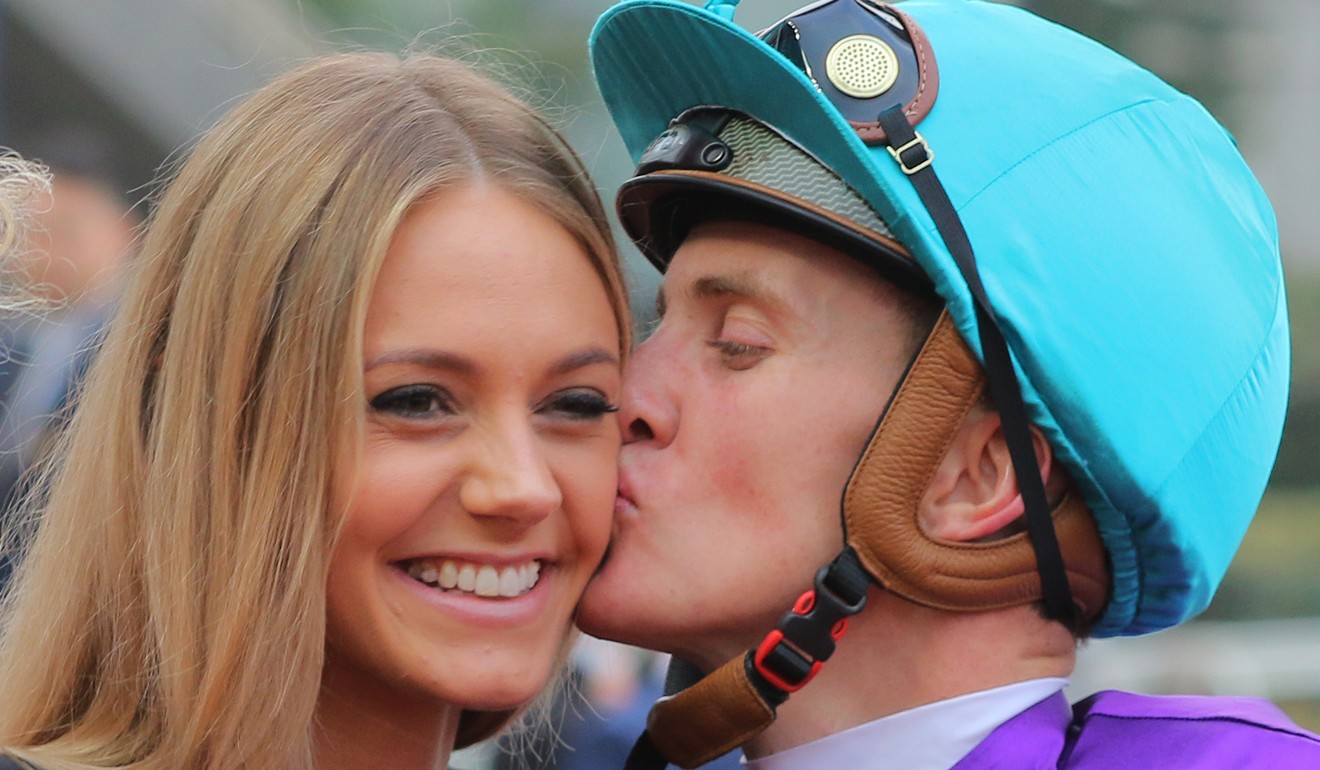 "I loved riding out in the mornings, an hour on each horse. They'd travel out in a herd, down a street, and the horses enjoyed every minute of it," Schofield said of the trip. "Jockeys ride in a rhythm, working horses through their gears. It's all about getting them to travel and I think I became a smoother rider."
Hong Kong came calling in 2015 and Schofield has had that smoothing process extended, fighting his way through more than his share of stewards' rooms to sit in the upper reaches of the riders' table and with the sit on a Derby favourite who didn't exactly promise to get him here in October.
Tony Millard's Singapore Sling holds the aces after drawing perfectly for the Hong Kong Derby
"I did some work on Singapore Sling early, I rode him in his first two trials when he wasn't acclimatised yet," he said. "But he started to get things together once he started racing. Nash Rawiller rode him the first time and then Tommy Berry won on him at Happy Valley but, obviously, with Tommy being John Moore's jockey he couldn't stay with him.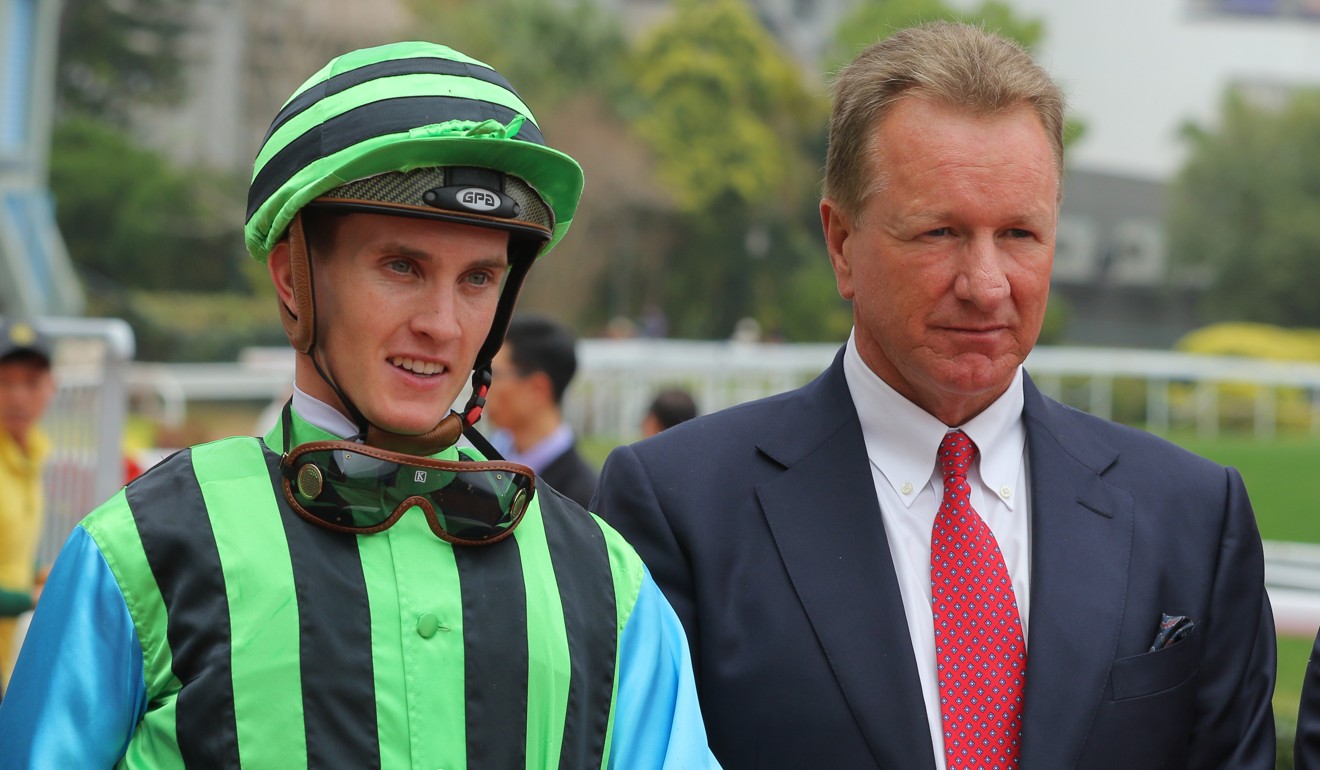 "I didn't feel like I was first choice when I got to ride him in the Classic Mile but there's no way I was getting off him after he ran second. His Classic Cup win was strong, I couldn't have got a better barrier if I'd picked it. I've ridden more winners for Tony than any other trainer here and I'm really grateful for the chance – I'm looking forward to it."