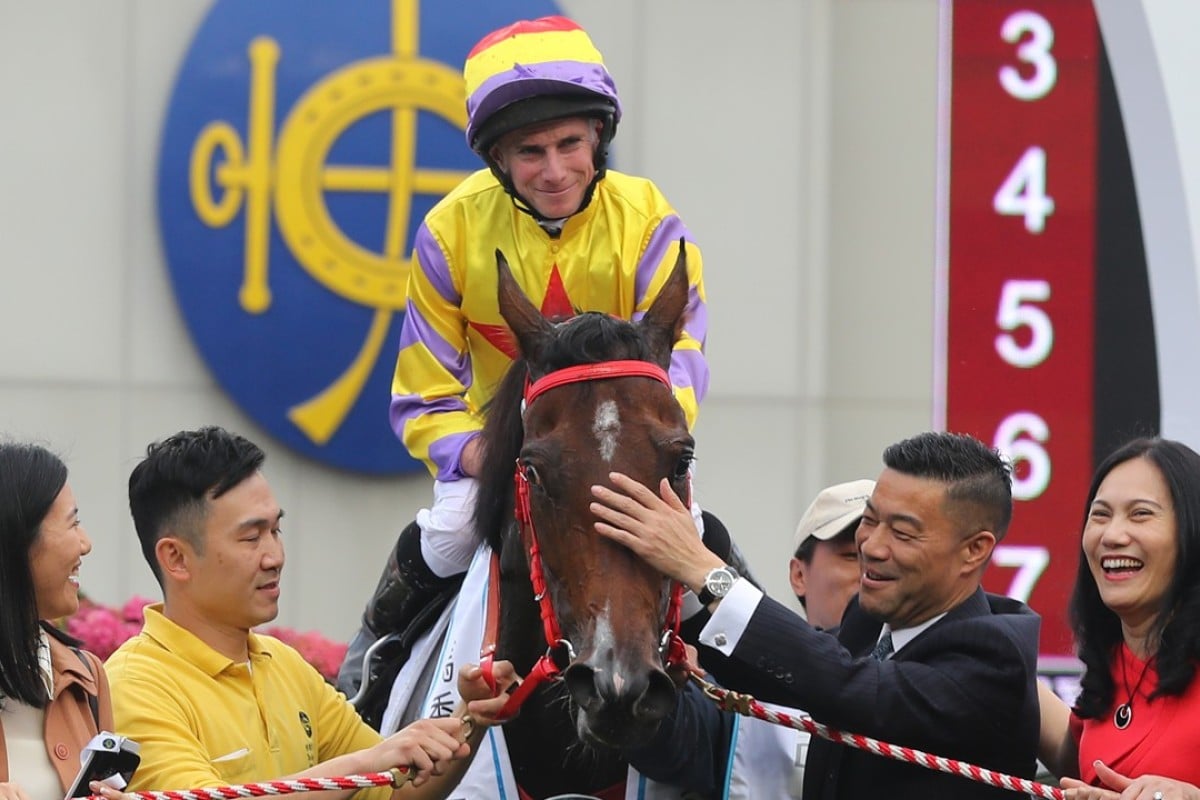 A month ago, Ping Hai Star's HK$18 million BMW Hong Kong Derby win couldn't have been further from the mind of champion trainer John Size because he had his hands full just getting the gelding to do more right than wrong in his races.
But, after champion jockey Ryan Moore swooped from last and finished the classic nearly as far in front of the field as he had been behind it at halfway, Size even allowed himself a little chest thump.
"I have got some satisfaction out of that ­– that felt pretty good," said Size, who had won the race before with Fay Fay and Luger.
"The lead-up was difficult and to come out the other side with the Derby is a great relief. There were gambles that had to be taken. The only time I seriously thought about the Derby was after his last win. It was still a big stretch but it had to be done."
Not only had Ping Hai Star done most of his lead-up racing at 1,400m, he hadn't done it in a way that made Size think he was screaming for 2,000m.
"It's never simple. Everyone has to deal with situations that aren't ideal and sometimes what you do works," he said. "Ping Hai Star always had quality, and I'm sure he was bought with a Derby in mind and with the pedigree for it, but he just had too much energy."
While Ping Hai Star was over-racing and messing up his races, Size notes he was also winning.
"Horses don't keep winning like he was. He'd been unlucky twice and still won and then when he did everything right, he brained them," Size explained. "That was the first time I seriously thought about running him. Not only did he do everything right, it also gave him a rating to say that he could win a Derby. Then the question was if he was fit enough. And I thought, how do I handle this?"
And the answer was to back Ping Hai Star up in a barrier trial over 1,700m at Happy Valley five days later.
Joao Moreira happy with Nothingilikemore but fears stablemate Ping Hai Star most in Hong Kong Derby
"Really, I was lucky that the Happy Valley trials were on. They're only once a month. If it had been the usual dirt trials, they would have been 1,200m at most," Size said. "And it wasn't perfect timing either. He'd had a month between runs going into the last win and now I was going to a 1,700m trial five days later. But I said to myself 'if he can't handle a 1,700m trial then I'm kidding myself thinking he would handle a Derby'.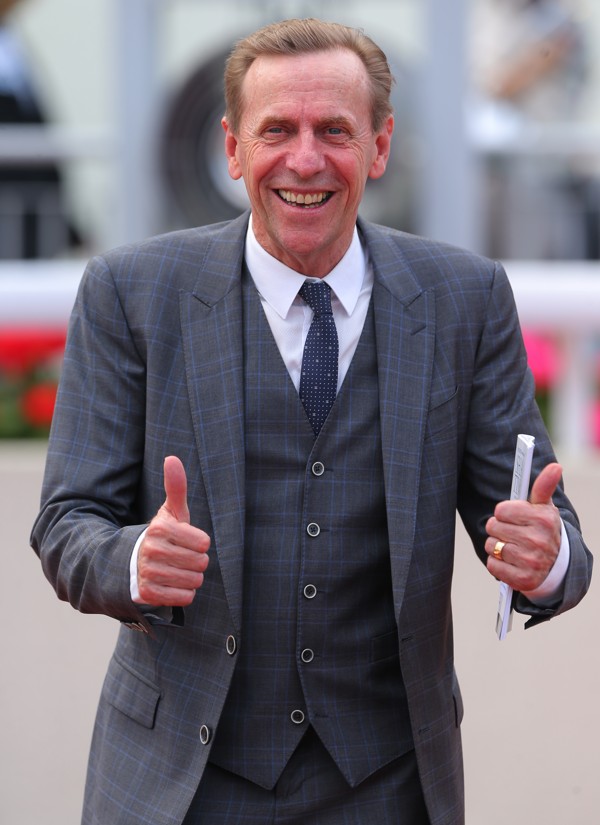 "You ask horses to do things, you make demands on them and the good ones will cop it. Look at Luger. He'd had a heart arrhythmia in November first-up and ran last then had a problem at Christmas and couldn't run until February and his third run was the Derby. That was a very hairy ride but he got away with it because he was a good horse. Ping Hai Star was strong in the trial at Happy Valley but I think that he needed that because you saw how he was today."
What makes Ryan Moore the world's best jockey?
He was several lengths astern of the field with a loop in Moore's reins down the back of the course and looking ominously like a stayer for the first time in Hong Kong.
Chad Schofield got a thrill on Singapore Sling, who beat the rest for second but had no answer to the winner's finish: "I had my chance, we had a great run and I thought I was going to win – then the winner turned up."
Likewise Tony Cruz wasn't making excuses for Exultant (Zac Purton): "He went a bit wide on the turn but the horse settled better today and had his chance."
Ruthven was the best of John Moore's trio in fourth and did enough for Damien Oliver to throw his hat in the ring to ride him in the future, while Joao Moreira said the winner's stablemate Nothingilikemore failed to stay in finishing 11th after briefly issuing a challenge on straightening.