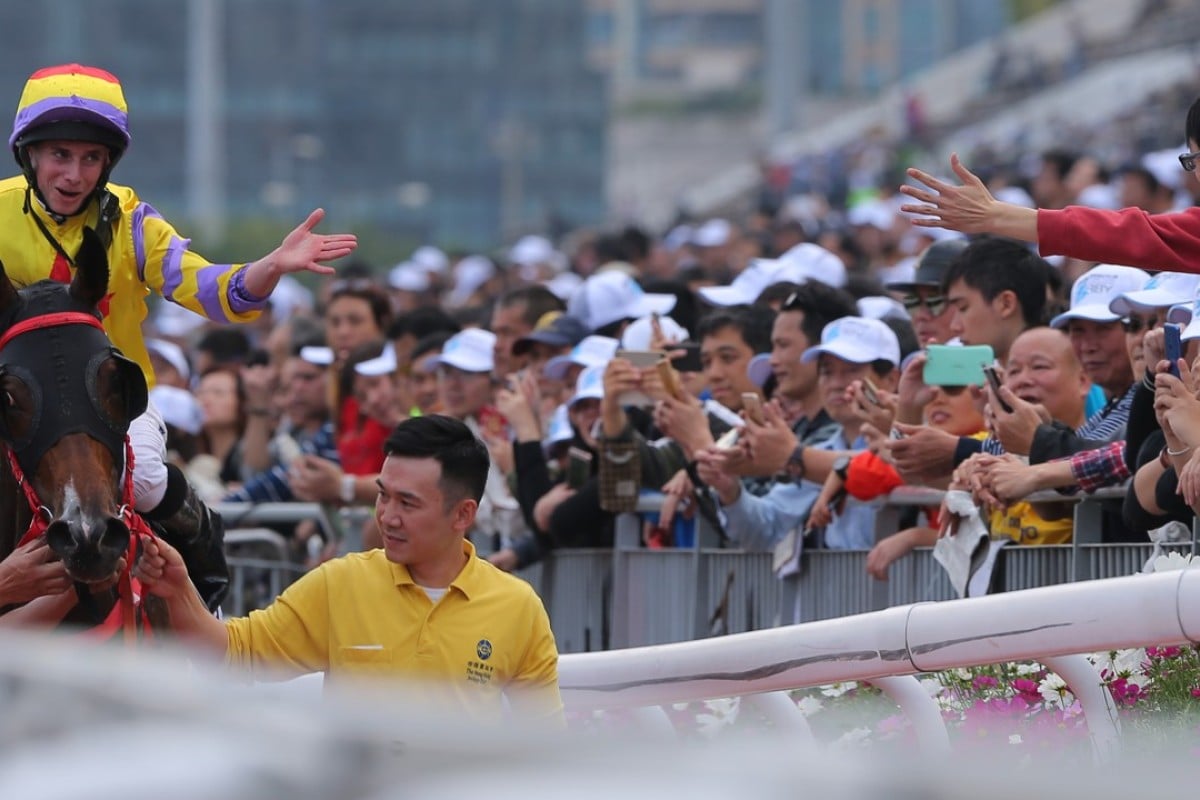 Ryan Moore provided yet another piece of evidence to support his case for world's best jockey, yet it isn't just the technicalities in the saddle that set the softly spoken Englishman apart, but an unparalleled ability to win in all corners of the racing globe.
All of Moore's best attributes – the soft hands, balance, nerve and timing – were on show as he produced a trademark last-to-first display on Ping Hai Star in Sunday's BMW Hong Kong Derby at Sha Tin.
Sure, he had some sort of horse underneath him – Ping Hai Star might just be a freak – but in a race that has to be considered one of the trickiest tactical contests in world racing, Moore's classy ride still stood out.
Comparing jockeys' styles is as subjective as it gets, and quantifying how good a rider is by simple statistics, wins and losses, only ever tells some of the story.
Here's the unarguable truth though, the two other jockeys most often mentioned in "world's best" debates – Hugh Bowman and Joao Moreira – don't win big races in anywhere near as many places as Moore.
Actually, nor does anybody else – just in case there are some Zac Purton or Frankie Dettori fans out there about to bombard my email or Twitter handle with hate mail.
Put it this way, when a European trainer needs a jockey on short notice to ride his chance in a Prix de l'Arc de Triomphe or Ascot Gold Cup, he isn't calling Bowman or Moreira.
Yet after Ping Hai Star's victory on March 3, the meeting wasn't even over before trainer John Size had called Moore and offered him a Derby ride.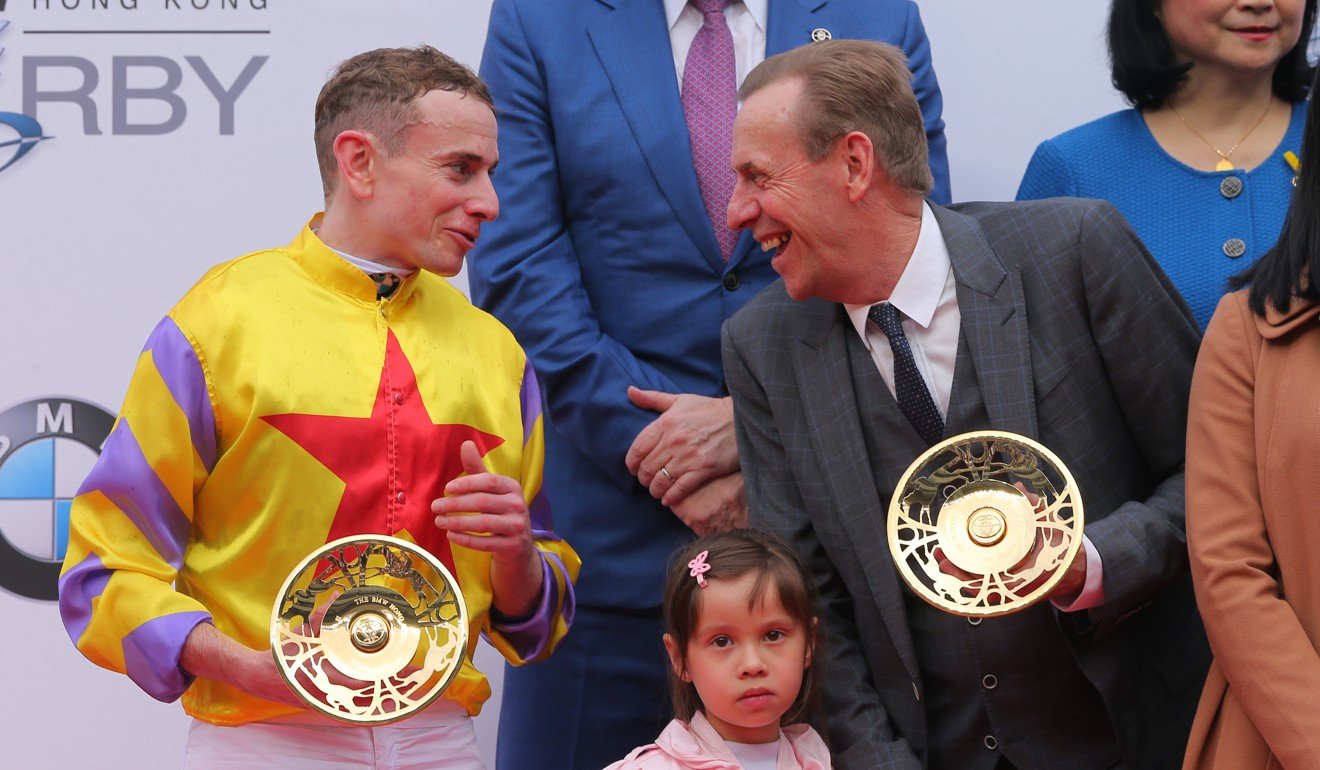 This is what sets Moore apart, he jumps on a plane, flies for nearly 12 hours, arrives on raceday and dominates – but he does it whether it is Hong Kong, Dubai, Japan, Canada, America and even Bowman's home turf of Australia.
Moore has won Group Ones in similar circumstances in all of those jurisdictions – and everywhere that matters in Europe of course – no easy feat when you consider just how different they all are in style.
It's hard to make a cross-sport comparison with jockeys but perhaps the best way to describe Moore's rare versatility is being like a tennis player who excels on clay as much as grass, but still dominates on hard court and synthetic surfaces as well.
'I had the right horse, trained by the right man': Ryan Moore
Picking the best place to be on a rain-affected surface in a two-and-a-half mile staying race at Royal Ascot is nearly a different sport to tackling a two-turn 2,000m Derby at Sha Tin.
"To get off a plane and arrive here in where the racing is a totally different tempo to Europe must be difficult," Moore's rival Nash Rawiller said. "But Ryan comes and gets the job done like it is just another day at trackwork."
Sometimes it seems as though Moore doesn't so much adapt, but makes races bend to his will, calmly letting horses "build the revs" and travel beautifully into a race.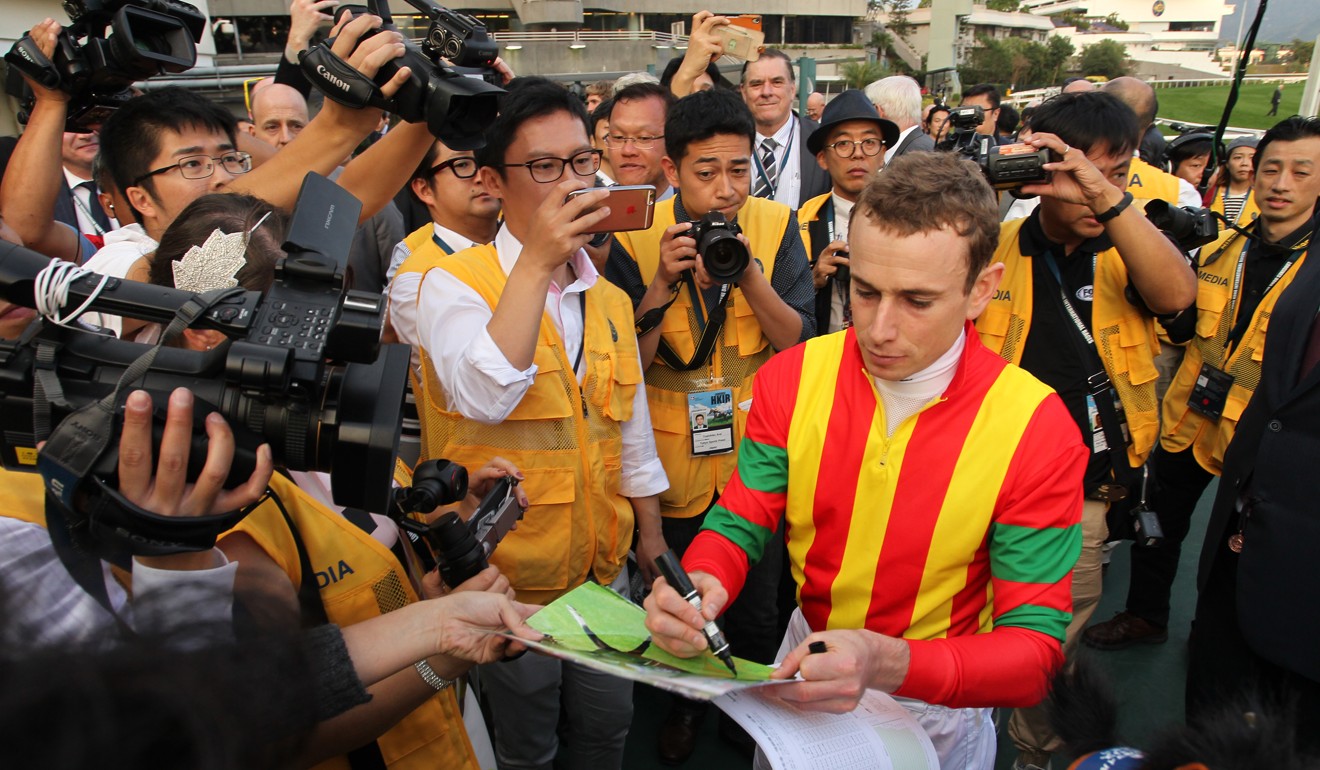 After Chad Schofield rode Singapore Sling to second behind Ping Hai Star he marvelled at Moore's unflappable style.
"After the race I had a close look at the replay, and he had that horse travelling so quietly there was a loop in the rein," Schofield said.
Brett Prebble added: "It was as if he having a quiet canter on the inside track in the morning. When he switches them off they just waste no energy at all and then, bang, they save it for a turn of foot like that."
Prebble got his first taste of Moore's back-marker brilliance when Snow Fairy stole the 2010 Hong Kong Cup, beating Prebble on Irian by a nose. "I couldn't believe it, he had no right to win that," the Australian said.
Ryan Moore, Joao Moreira, Hugh Bowman, but what about Zac Purton? The trouble with naming a 'world's best jockey'
At 34, Moore is just hitting his prime, finding that sweet spot as a jockey between athletic ability, experience and the support of the world's biggest owners and trainers.
What makes Moore tick? It's hard to tell, his post race "celebrations" don't reveal much and he lets even less emotion out during interviews.
Maybe Moore's first answer at the post-race press conference to the obligatory "well, your first Hong Kong Derby, you're ticking the big races off, how do you feel?" question revealed the ambition burning under that stony-faced surface: "There's a few more to go yet."