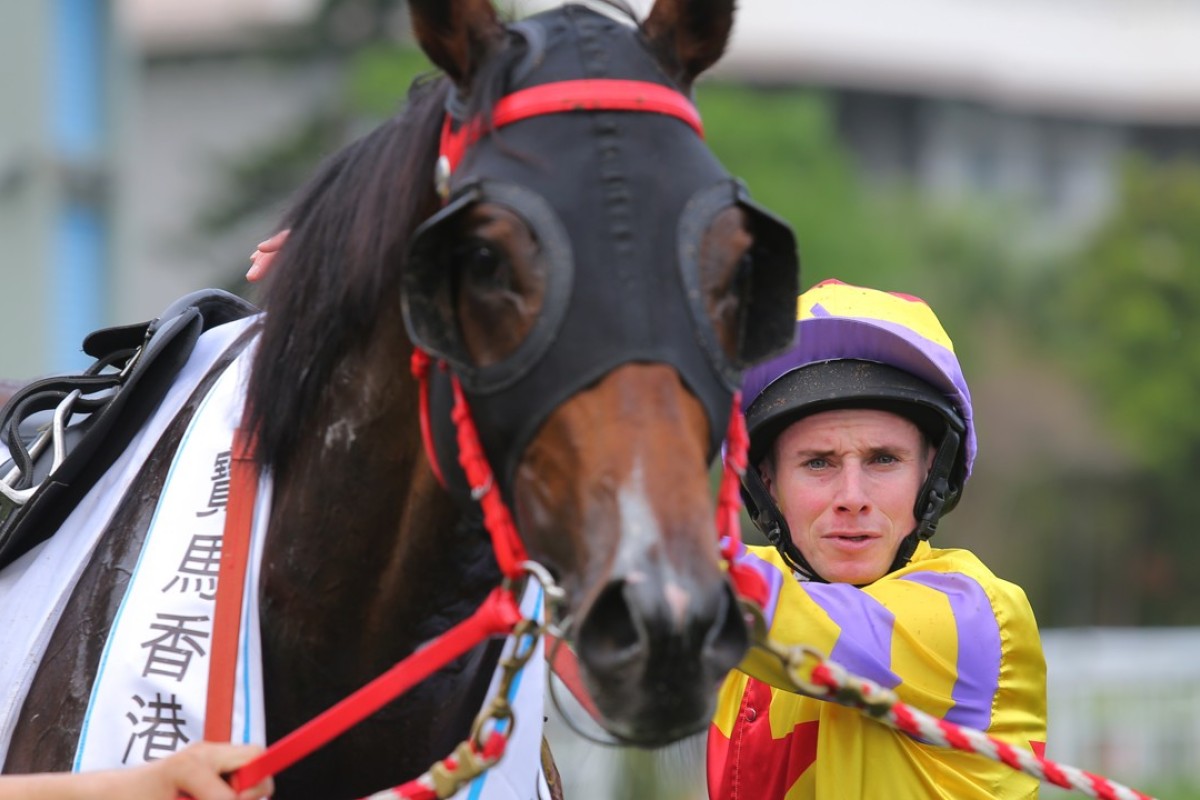 Ping Hai Star's rating has jumped nine points to 112 following his breakout performance in Sunday's BMW Hong Kong Derby to put him equal with stablemate Nothingilikemore and higher than John Size's former star Luger was after his standout performance in the race.
Jockey Club chief handicapper Nigel Gray lifted Ping Hai Star's rating from 103 to 112 after the scintillating come-from-behind victory, the largest increase for a Derby winner since Super Satin was bumped up from 106 to 115 in 2010.
The rating puts Ping Hai Star ahead of Luger, who was given a 110 rating after the 2015 Derby, but behind other recent winners Rapper Dragon (2017 winner, 114 rating), Designs On Rome (2014, 117) and Ambitious Dragon (2011, 116).
Gray said he had taken a line through Hong Kong Classic Cup winner and Derby runner-up Singapore Sling, who was beaten one-and-three-quarter lengths by Ping Hai Star on Sunday.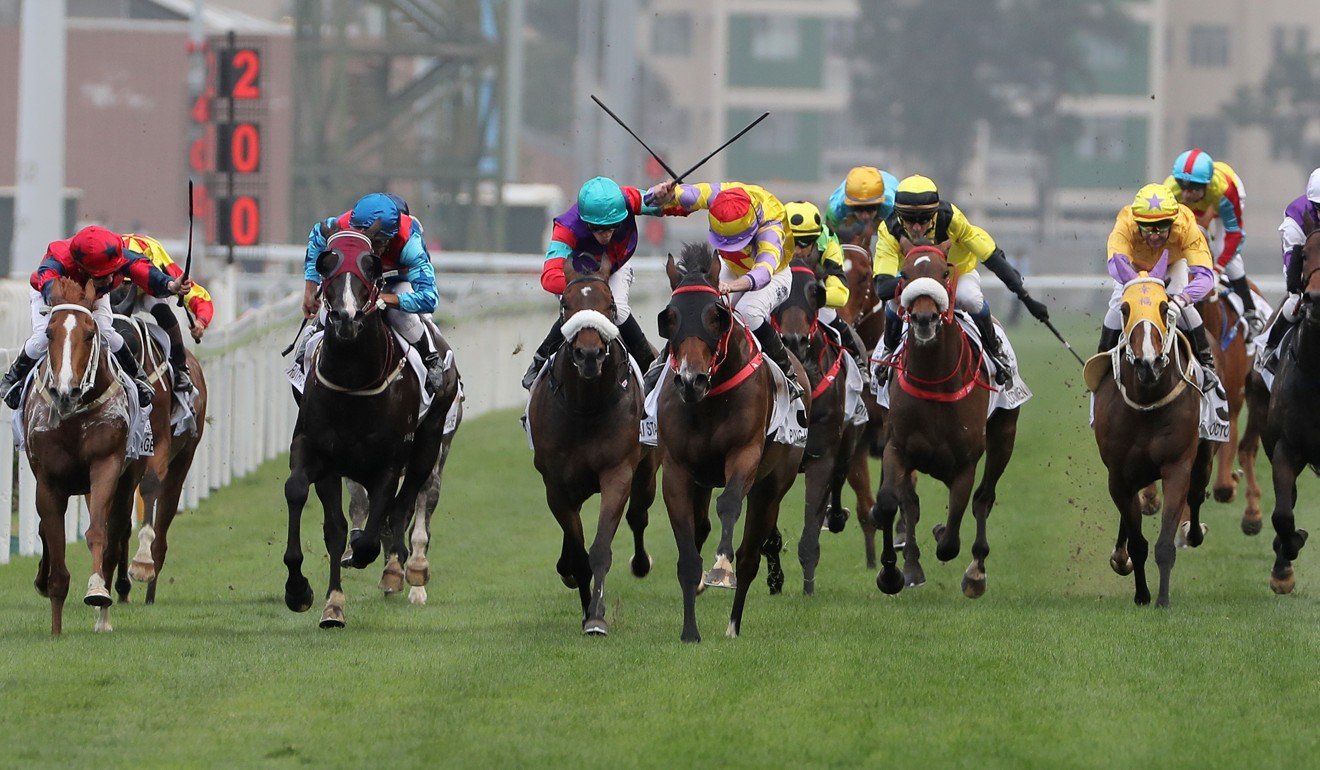 "We worked on the basis that Singapore Sling reproduced his previous figure, which brings the winner Ping Hai Star up to 112," Gray said. "That puts Ping Hai Star equal with Nothingilikemore and we think that is reasonable. Looking at it in terms of having Ping Hai Star a couple of points behind Rapper Dragon at this stage also looks right to me."
'Unbelievable training performance' as Ping Hai Star takes out vintage Hong Kong Derby
Nothingilikemore had already reached a rating of 112 racing against older horses before a dominant win in the Hong Kong Classic Mile in January, but was unplaced in both the Classic Cup and Derby.
"He obviously didn't do himself justice in those two races but he looked pretty special before that," Gray said. "Over a mile I think Nothingilikemore is worth that rating."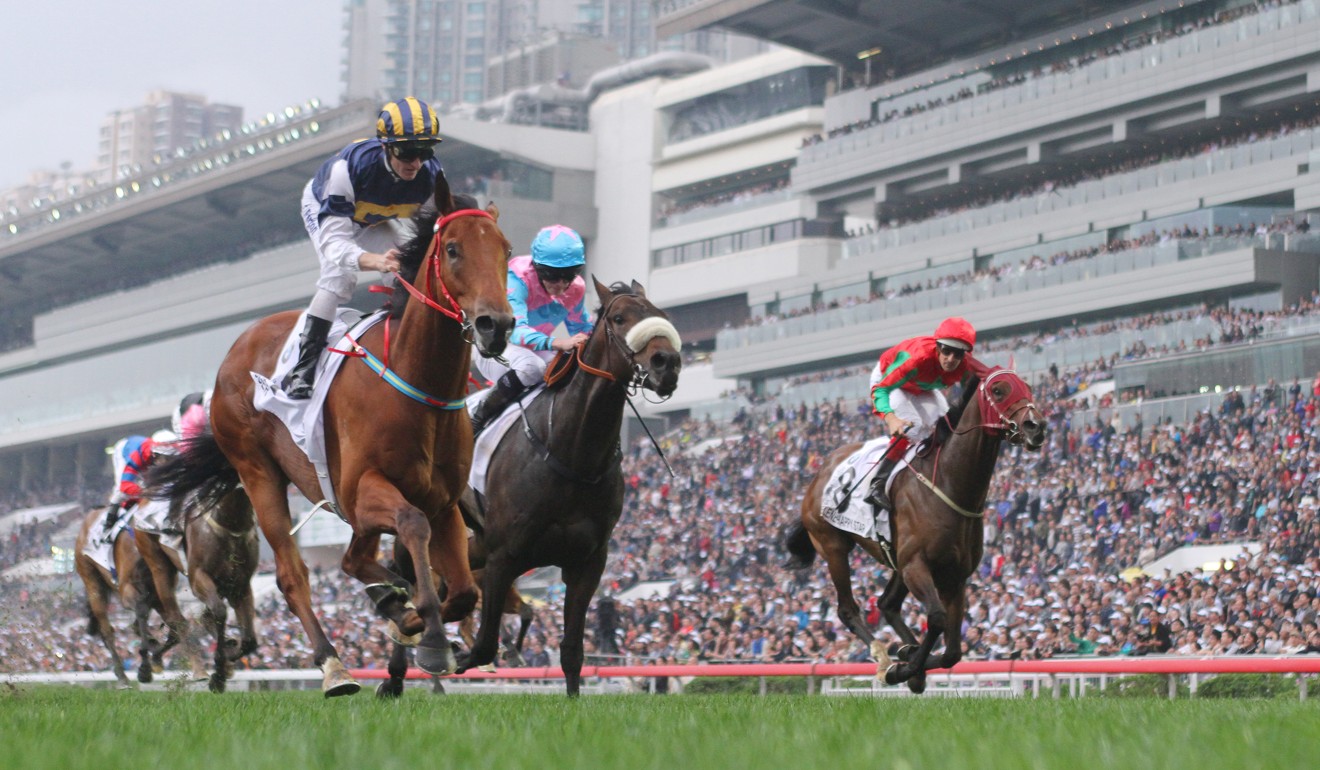 Runner-up Singapore Sling stays on a mark of 106 while third-placed Exultant jumps three points to 105 and fourth-placed Ruthven seven points to 104.
Only the top five horses across the line are eligible for rehandicap and fifth-placed The Golden Age goes up three points from 100 to 103.
"He has been showing steady progression," Gray said.
'I had the right horse, trained by the right man': Ryan Moore on his Hong Kong Derby win
Ping Hai Star gets an international rating of 115 for the performance, configured around rivals like Singapore Sling and Exultant who had already established international marks in overseas Group races.
"Singapore Sling had a previous best of 111 and Exultant has a previous best of 110 and he looks to have come back to that," he said. "We still have the fourth-placed Ruthven running below the level he was showing in Australia, even though he is clearly improving and ran well at handicap level."