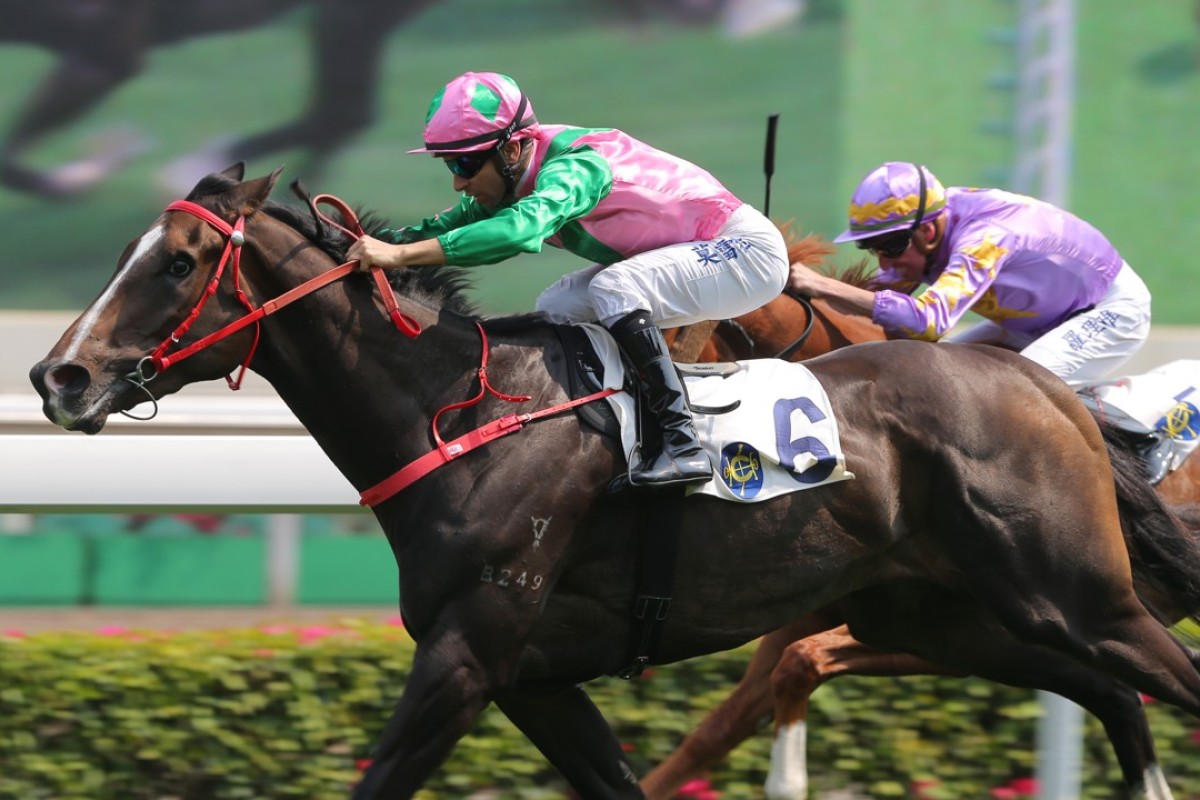 Champion trainer John Size said the Audemars Piguet QE II Cup is the likely next target for Hong Kong Derby hero Ping Hai Star, provided he gives off all the right signs at Tuesday morning's barrier trial session.
Size's first Derby winner, Fay Fay, pushed on to the QE II Cup but the trainer switched back to the Champions Mile with his subsequent Derby winner, Luger, in 2015.
"Luger did always appeal as more of a miler. Ping Hai Star had a pedigree to run further and the way he relaxed and ran the 2,000m right out in the Derby, that looks like his distance and, off the preparation he'd had, if he wasn't a true 2,000m horse, he couldn't have won the race the way he did," Size said. "So, he'll trial, we'll just make sure everything is in order with the horse, but I'm thinking he'll run in the QE II."
John Size times his Hong Kong Derby run to perfection with Ping Hai Star
Meanwhile, it was business as usual on the track on Easter Monday, Size bringing home a winning double with two horses who look like they will be winning again.
The much-hyped three-year-old Aerohappiness (Joao Moreira) lived up to expectations by taking his first race start at odds-on while What Else But You gave the jockey a winning double too when he was the easiest winner of the afternoon, putting more than two lengths between himself and stablemate Calculation.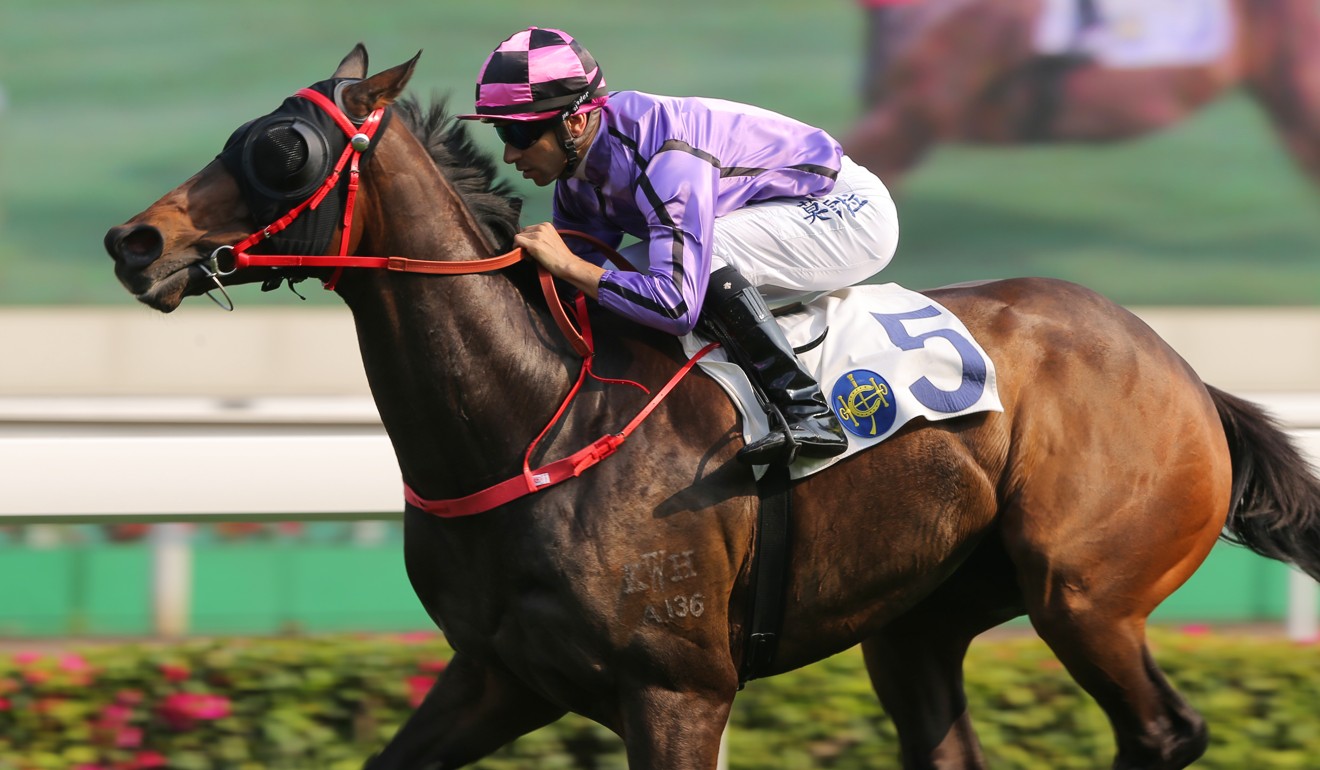 "That was pretty good. What Else But You hasn't won at 1,400m before, he's been outsprinted at that distance and needed the mile. And Calculation is in good form and What Else But You has beaten him easily, so that all looks positive," Size said. "He is a horse who managed to win three in a row last season, which isn't easy to do, and he's not long back from a fair bit of time off. This was only his second run for the season, so he should have plenty of energy left to go on with."
For Aerohappiness, the future also looks bright and Size forecast the youngster will have only a light campaign this time around.
"So far, he's done everything right since he came to Hong Kong and I'm happy with him, but he is still a bit young," Size said. "He's a big horse, doesn't look like he's three but he is, so we'll see how much he wants to do. I don't expect he'll have many runs."
Aerohappiness put up an excellent series of nice barrier trials in the lead-up to his debut over 1,200m although his starts hadn't been perfect.
"I think that might just be mental at this point," said Size. "He was a horse who made you think about 1,400m as soon as he walked in the yard but after I'd seen his trials I was happy enough to go 1,200m today. He had the speed for that. Maybe later on, you might see him over a little bit further."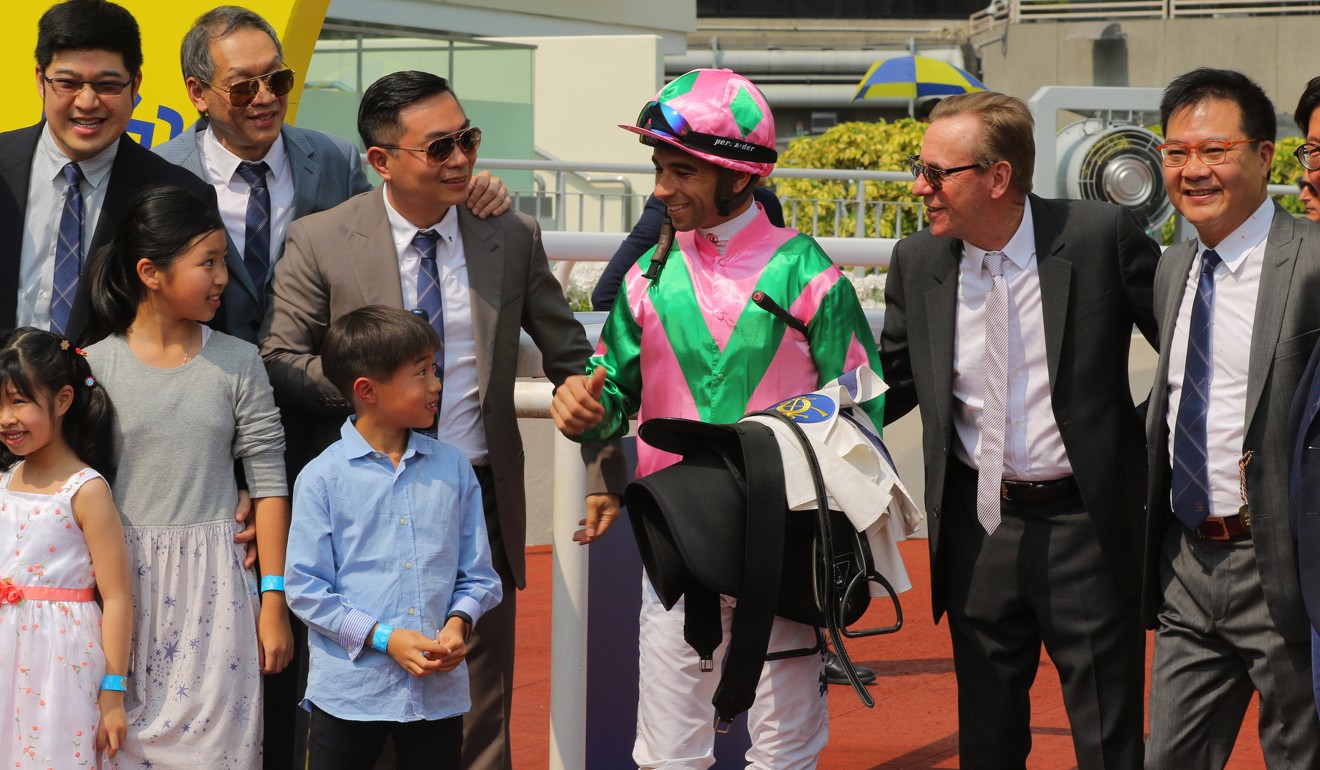 Moreira said the winner was better than the three-quarters of a length margin after being caught wide and the gelding showed his inexperience in the home straight.
"He didn't show as much speed as I thought he would once he hit the ground, which is why he ended up stuck three wide and facing the breeze," the Brazilian said.
No more Mr Nice Guy – can Joao Moreira rise to the challenge of four straight titles?
"Then he got to the front a little bit too early and wanted to look around, so I had to keep riding him all the way through the line to keep him focused. There were a few things against him today but he still won and that tells you he has ability. He's a very intelligent, well-educated horse and feels like later on he might be more of a miler."