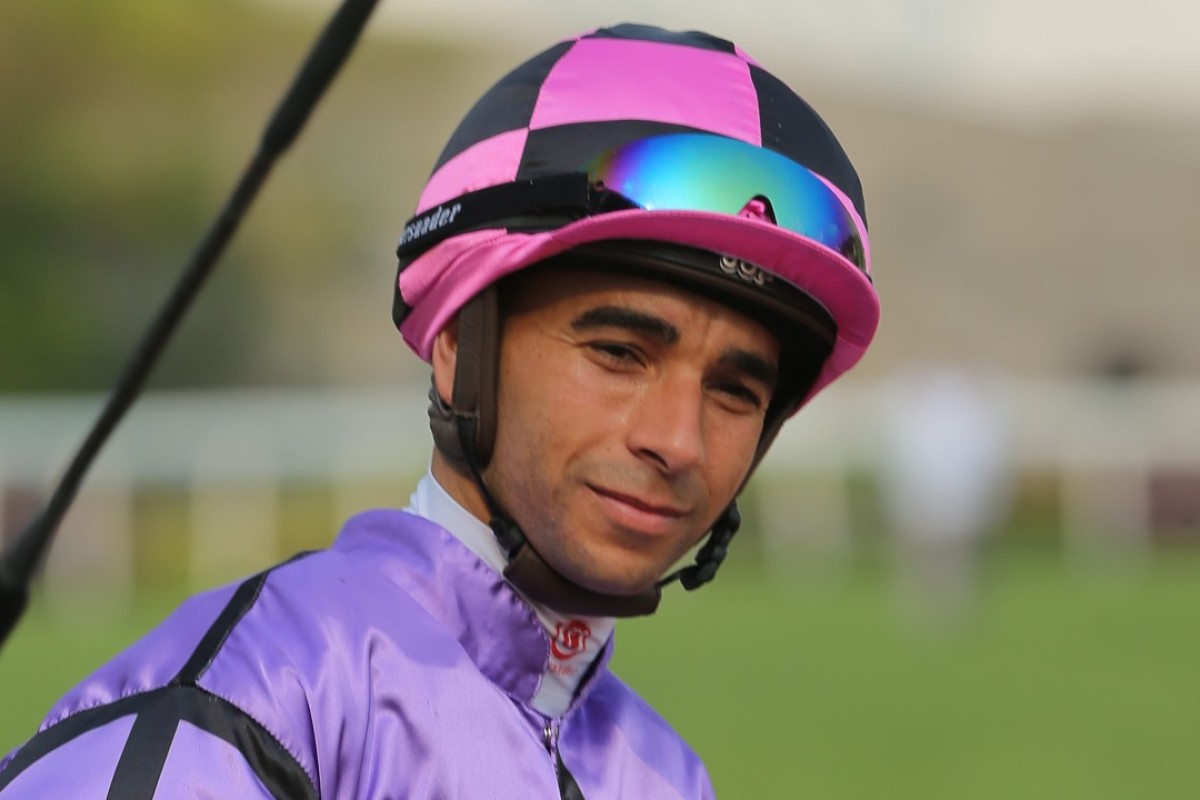 In Hong Kong racing heavy is the head that wears the crown and many observers have noted not only a change in Joao Moreira's riding this season but in his once happy-go-lucky demeanour.
And given the effervescence that was Moreira's trademark through the first part of his tenure at Sha Tin, maybe performances and mood are inexorably linked.
The general sense this season has been that Moreira has been "different", perhaps subdued or distracted, and it has shown in a slight downturn in his statistics.
"And I don't think I have been riding my best," Moreira admitted on Monday. "I've struggled with my performances and I'm going to try and figure it out."
During his three-season reign as champion, Moreira was the smiling assassin, ripping out his rivals' hearts with his astonishing riding feats – breaking records, smashing them, and doing it again – and all the while thanking God and being gracious to his demoralised competitors.
'The biggest moment of my career' – Joao Moreira wins Hong Kong Derby with Rapper Dragon
Season tallies of 145, 168 and 170 wins are astonishing feats but amassing those totals must take a toll, and now for the first time since stepping off a plane from Singapore in 2013, Moreira looks vulnerable.
Former champion Douglas Whyte always maintained that keeping the title was harder than winning it, and he should know, he successfully defended the championship 12 times.
"If you wear the yellow jersey in the Tour de France, you are a marked man," he said in 2013. "And being champion 13-straight times doesn't make it any easier, that's for sure – it makes it far more difficult."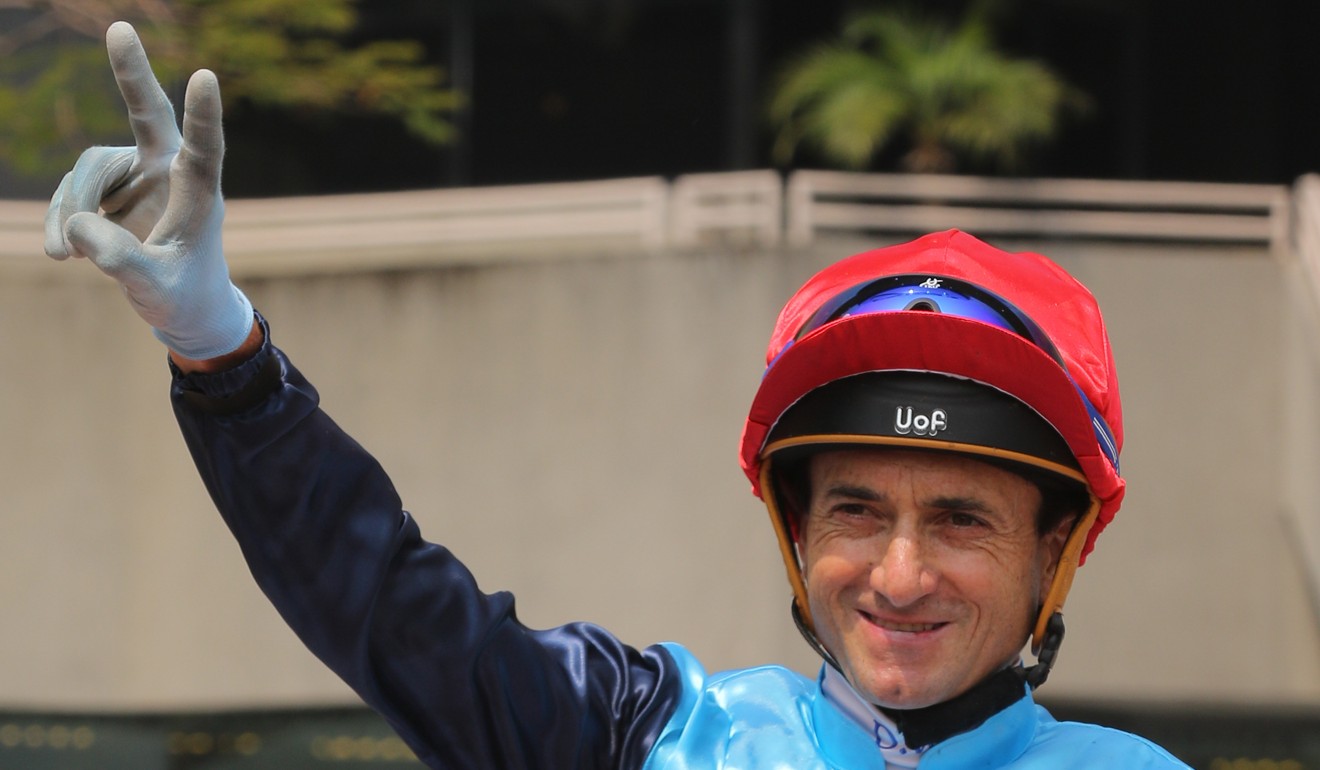 Whyte said that on the eve of the season in which he finally lost the title to the upstart, trash-talking Australian Zac Purton, the same man – at least in name – who is now looming large in Moreira's rear-view mirror.
The gap between first and second, read Purton, over the past three seasons has been as staggering, Moreira winning by 50 in his first title, then more than doubling Purton's total in 2015-16 and riding 63 more than the runner-up last term.
Yet with 60 meetings of the 88-meeting marathon out of the way – and one third of the season remaining – Moreira leads by just 10.
Double for Douglas Whyte as he secures ride on Beauty Generation
Purton watched the races home on Monday, suspended, as Moreira rode a double, but there is little doubt that he can sense some blood in the water.
When Purton gets his teeth into a contest, or argument, or a steak during his time off for suspensions – he does not tend to let go.
Even though fatherhood and capturing his Holy Grail of a championship seems to have made the 35-year-old more subdued, maybe we will see some of that "mongrel" over the remaining 28 meetings.
Moreira has shown himself to be a dominant front-runner, but if the championship becomes a two-man war – and Purton gets in his head – how will he react? Will he have the same steel Whyte showed for all of those seasons against the combative Brett Prebble, and then Purton, who he held off in latter years of his streak.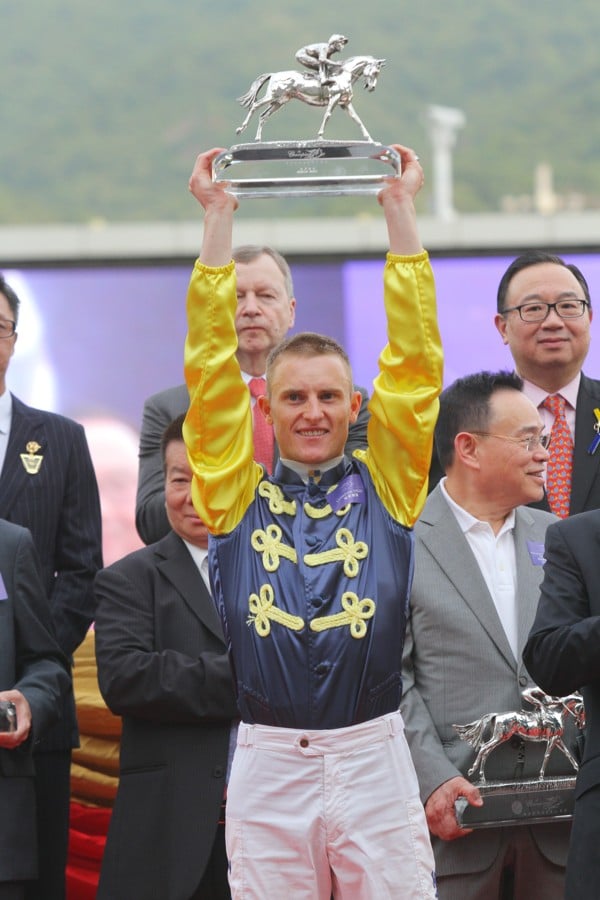 Moreira – who plays soccer with rival jockeys and is generous with his time when giving advice to young jockeys – has been more of a benevolent dictator compared to the authoritarian Whyte, who revelled in any "psychological warfare" in person and in the press, and rarely mixed socially with his rivals.
For more than a decade, Whyte's "show no weakness" style and iceman persona left little hope for those wishing to wrest the belt from his grasp.
Similarly, Moreira may have to call on some of the street fighter mentality that served him well back in Sao Paulo if he is to keep this year's title.
Of course, this isn't an actual fight and for the most part racing isn't even a physical contest between the two jockeys – it is the horses that have to carry them – and we haven't mentioned the biggest factor; support from the biggest stables.
Has Hong Kong's love affair with Joao Moreira taken a downward turn?
Moreira is the first to admit that trainers win titles, not jockeys, and the Brazilian has the best stable in town behind him with John Size.
That being said, it takes a certain amount of willpower to do what Moreira has done, and even if he doesn't break his own record again – and it doesn't appear that he will – winning a fourth straight jockeys' championship could stand as his greatest achievement yet.