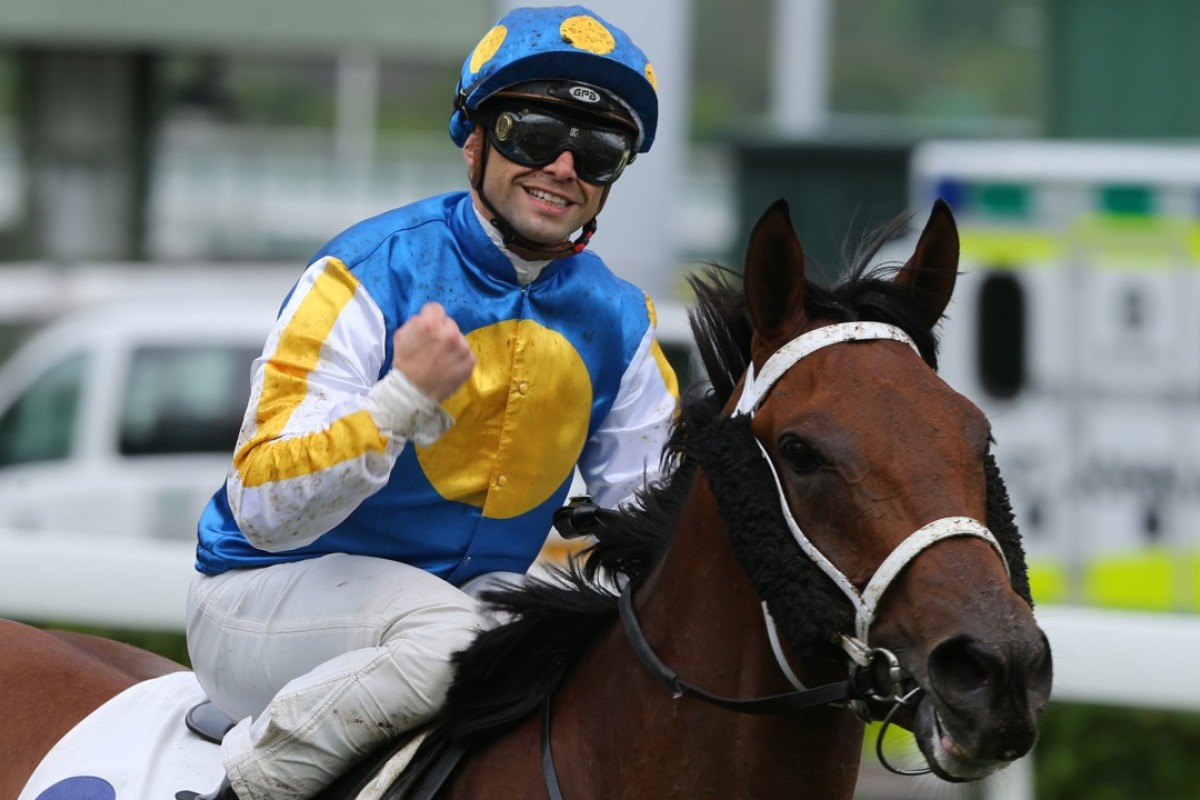 One opinion was that "he's not human" after Umberto Rispoli won on the Michael Freedman-trained Fiama at Sha Tin just 23 days after breaking his collarbone in three places following a nasty fall in a barrier trial.
He immediately vowed that he would be back in record time and asked trainers not to give his rides to other jockeys.
It seemed a bold call at the time but Rispoli resumed last week and Fiama was only his 13th ride back from the injury, successfully resuming an association the Italian rider had with the horse that predated his fall.
"He's had draws and tempos against him in his first two runs and then he had traffic problems the other day. Umby gave him a good ride and I think it was important today that the draw allowed the horse to be a little bit closer than he had been from wider gates in his first few runs here," Freedman said.
How Umberto Rispoli rode again 10 days after shattering collarbone
"Sometimes, you get those horses that have been unlucky a few times and when the opportunity comes, they don't take it, but Fiama got the job done pretty well. I think he'll run further and he has definitely got more wins in him."