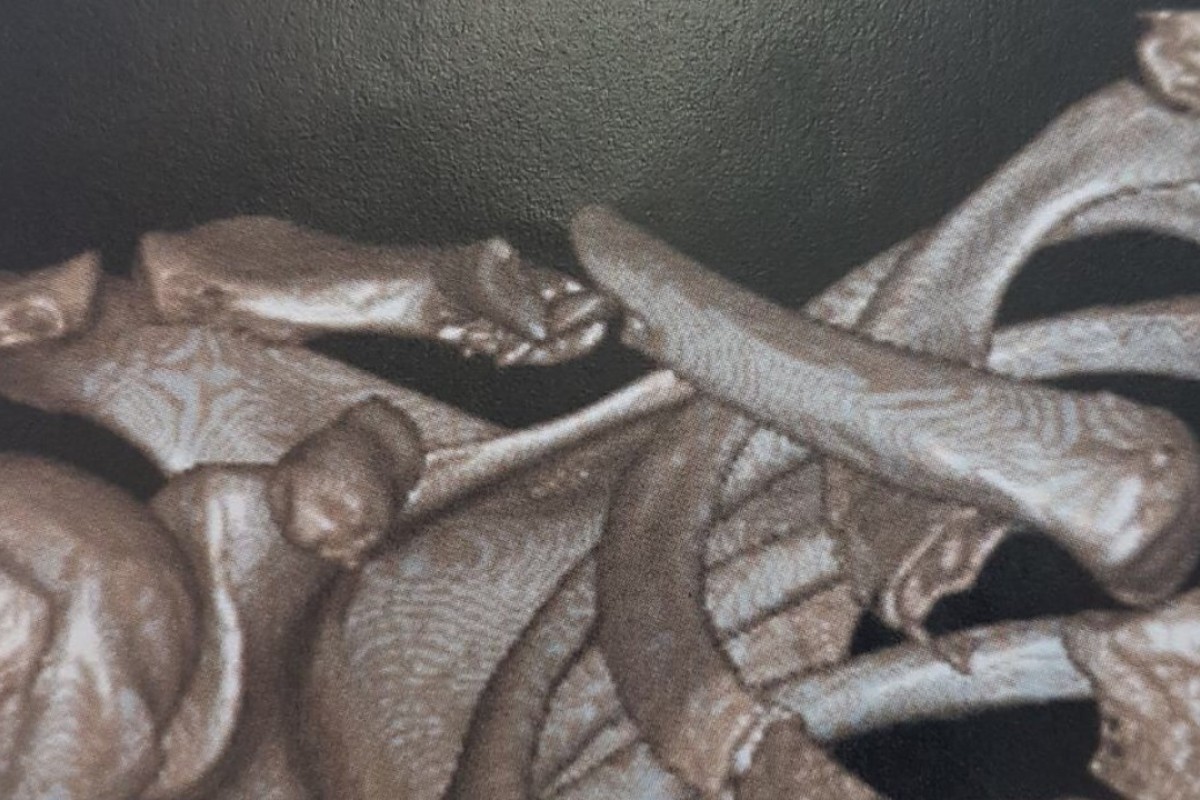 Jockey Umberto Rispoli says it is simply the power of positive thinking that has him ready to race just days after shattering his collarbone. Oh, and there is that plate and nine screws in his shoulder plus a daily regime of physiotherapy, exercise, stretching and standing near-naked in a sub minus-110 degrees Celsius cryogenic chamber for three minutes each day.
Whether it be willpower or the wonders of modern sports science, Rispoli's effort to be cleared to ride so soon after a shocking fall and injury is amazing.
"I'm always positive and I always say, if you want to do something, you can do it," Rispoli said after his daily deep freeze, but more on that later.
When Rispoli rides in five races on Sunday, it will be the second time in the space of 18 months he has challenged the limits of human healing.
In November 2016, Rispoli hit the Happy Valley track so hard he bounced, yes, bounced, at least three feet into the air.
Rispoli tore his left meniscus and suffered a micro fracture in one of the hardest falls witnessed in recent times.
The Italian underwent surgery, took the surgeon's timeline, scoffed, and true to his word, was back riding nine weeks after the incident.
Hard work and positive attitude sees injured jockey Umberto Rispoli on track for early comeback
So when photos of Rispoli's shattered collarbone circulated shortly after his latest fall in a trial at Sha Tin on March 23, we already knew there would be a bold prediction.
"The surgeon gave me a chance that I will be back in three weeks. So for all of the trainers out there reading this; if you have booked me, hang on, don't give those rides away," Rispoli said later that day, before even undergoing surgery. "One week to heal from the surgery, one week to get fit again, then a week of trackwork and I will be ready."
This time we didn't doubt him.
Rispoli was riding trackwork 10 days after hitting the Sha Tin dirt, rode in trials a day later and he marked the two-week anniversary of the fall by riding in four more trials on the very same track.
That was after Rispoli had the Meccano set inserted in his shoulder.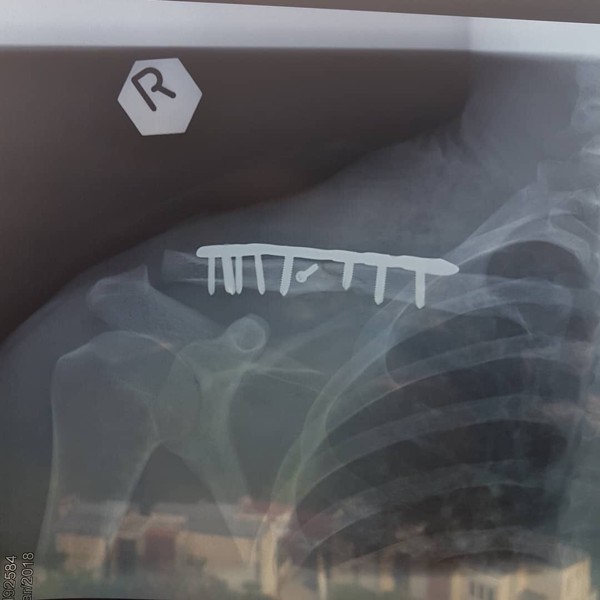 Rispoli might put the speedy recovery down to his mindset, but a look at his daily routine tells a different story.
"You need to schedule your time carefully and make each minute count," Rispoli said. "From the moment I wake up I am thinking about how to recover faster. Of course you need to the right physios, doctors and surgeon – and I have the best, Christopher Tong," he said. "Also my partner Kimberley [Mosse] supports me through it all, she understands what it takes for me to get through. You need that type of support from everybody to turn it around."
Cryogenics is at the cutting edge of sports injury recovery methods and favoured by NBA star LeBron James.
The cryotherapy at Central's Polaris Wellness, and Rispoli's rigorous routine, is not just about healing the collarbone – after all there is metal holding that together now – but also to allow the rest of his battered body a chance to recover in time.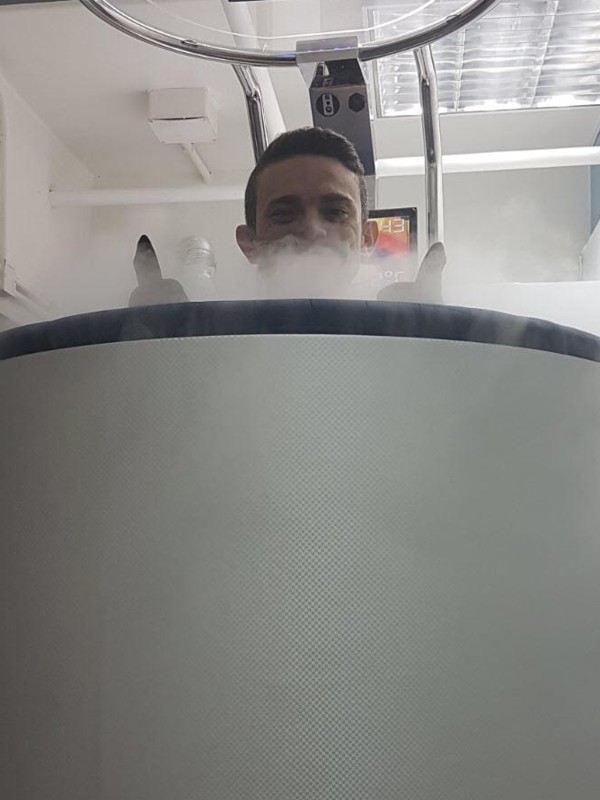 "I need to help my whole body get fit and strong again, when I fell I smashed the collarbone but you feel sore everywhere after a fall like that," he said.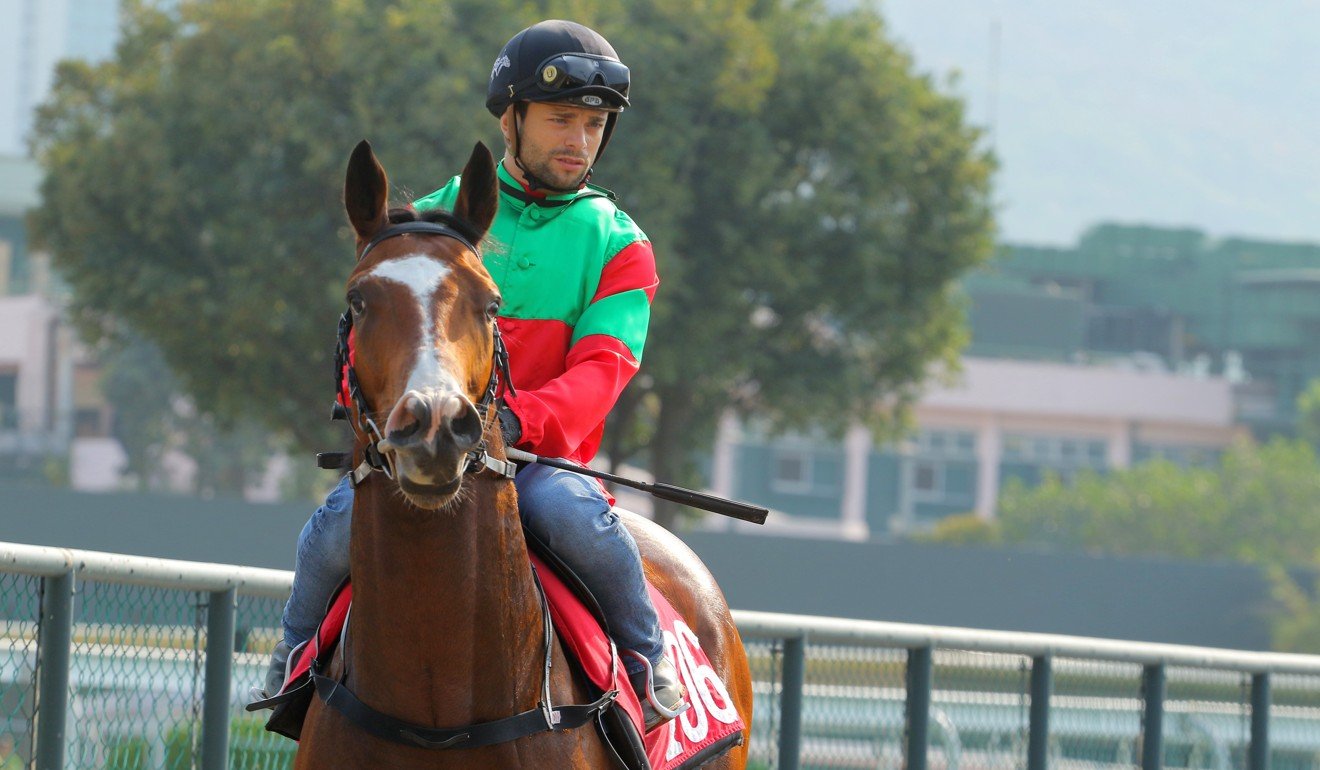 Maybe the most astonishing part of this story is that Rispoli isn't just riding again, he says "it's as if nothing has happened to me".
"It's crazy because you can feel something under the skin, but I can move my arm fully, and I feel very good. I pushed some horses in the trials and I can ride 100 per cent."