Eleven months and 116 winners since a disgruntled Umberto Rispoli left Hong Kong to rediscover his love for racing, the straight-shooting jockey has his swagger back in a racing jurisdiction that has proven the perfect fit.
Free from the shackles of the Hong Kong racing cauldron, Rispoli is thriving on and off the track after a sparkling run of form in the United States.
"Since day one I've never once thought I made the wrong decision," said the California-based Rispoli. "It was definitely the right move – I couldn't enjoy myself in Hong Kong, so I was ready for a change. I was so hungry when I left Hong Kong and obviously winning races is the best medicine to put yourself in the game again."
Rispoli lamented the lack of loyalty in Hong Kong racing upon his departure after struggling for support in his final months at Sha Tin.
But while the pressure-cooker atmosphere in one of the world's most intense racing jurisdictions had begun to wear thin, the move to California quickly had Rispoli back to his bubbly best.
"Obviously I had a good impact in California, it suited my riding style well and since I moved everything became different," Rispoli said. "I changed my diet, I had a personal trainer and I really focused myself into the business."
Whereas in Hong Kong jockeys are responsible for booking their own rides – a task that can become all-consuming – Rispoli says having an agent again has changed his life.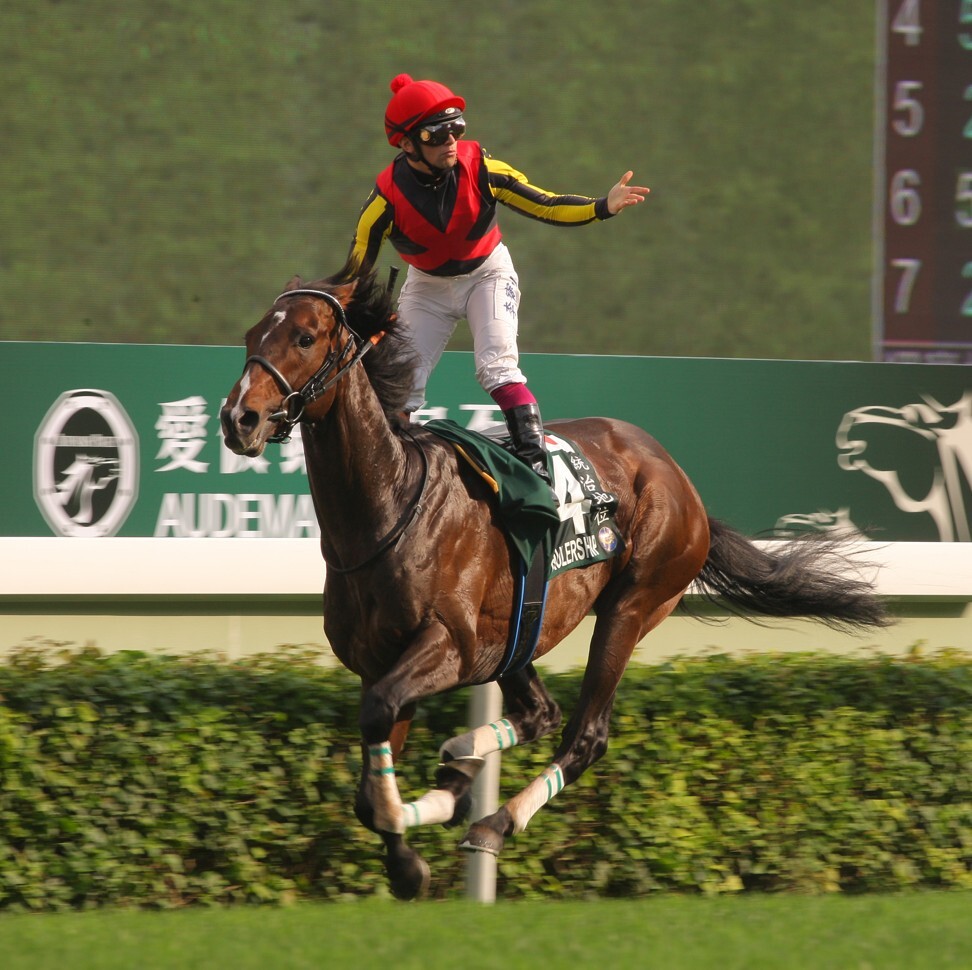 "We know how important public relations are in Hong Kong for a jockey. I need an agent because I have a strong personality and when I have to say something I can't stop myself, so probably in the game of Hong Kong it doesn't work like that. But I'm like this," he said.
"Here the agent is very important and for me it was better to focus myself on just riding horses rather than going around asking for rides.
"I think that is very important for a jockey – you just want to focus on your rides and you don't want to spend all your day at home watching the races looking for horses.
"Obviously some people reply to you, some people don't [in Hong Kong]. That's frustrating for someone like me and in my last season I couldn't enjoy myself, so I think the agent helps me and I can live my life with my family.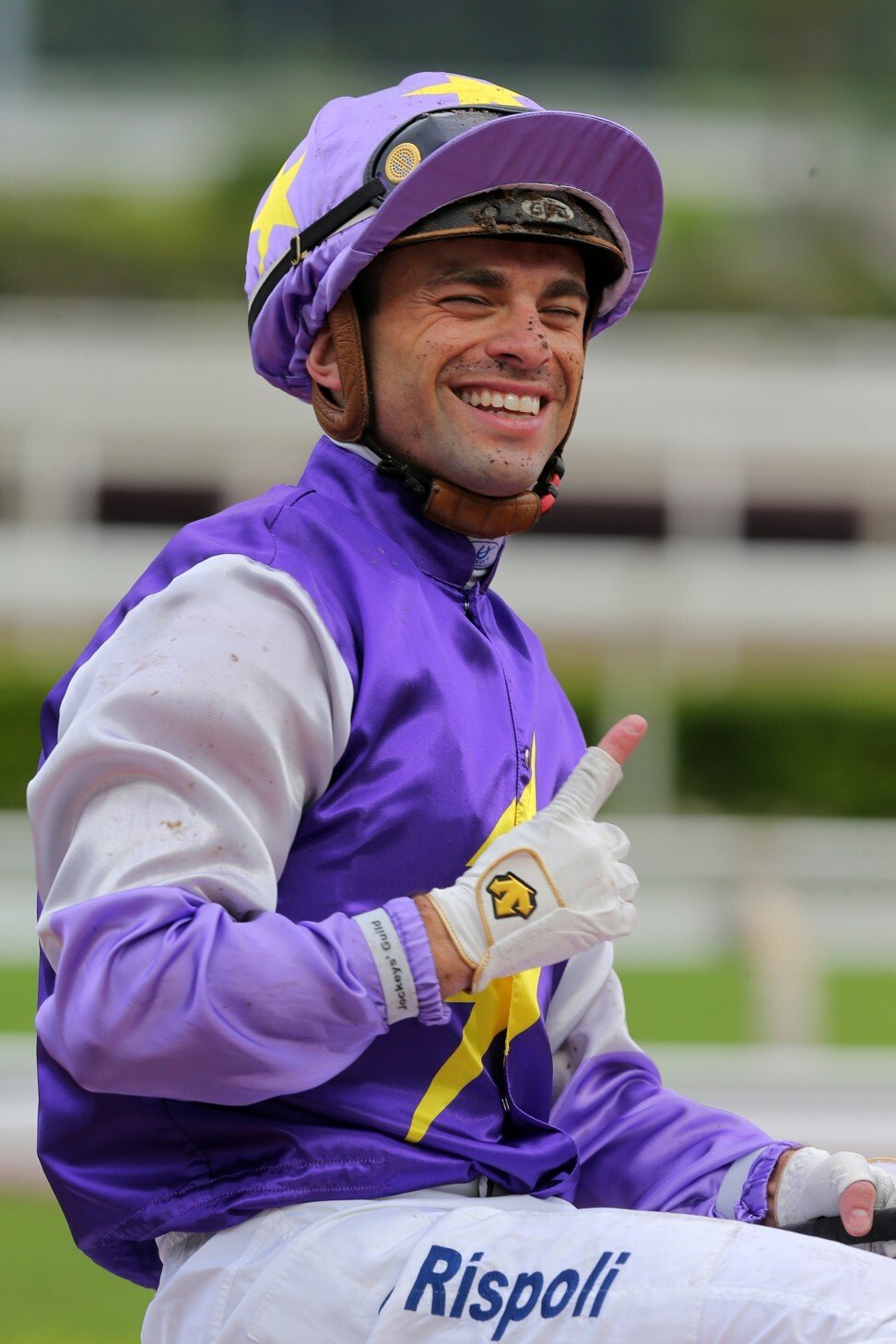 "Unfortunately with Covid-19 I can't do much, but I can still spend the time with my son and my wife and mentally that's very important."
It's been a whirlwind for Rispoli, whose 116 winners have come from just 598 rides after it took him 2,028 rides to land his 122 Hong Kong winners.
Rispoli has done most of his riding in California since arriving in December but has also ventured to places like Kentucky and Tennessee.
The highlight came when Rispoli went within one winner of being the leading jockey of the Del Mar summer season, while he had three Group One rides at last weekend's famed Breeders' Cup meeting at Keeneland.
Del Mar Jockeys

Flavien Prat ends the meet one win up on Umberto Rispoli, also topped in purses, stakes and Graded stakes.

Rispoli had the best W% and led in Turf victories. pic.twitter.com/hPaDxHM1Mf

— Racing Stats & Info (@GaryDougherty) September 9, 2020
"The meeting I had at Del Mar in the summer was unreal, I put a target of 25 winners in two months and I ended up with 49 and I got beaten by one winner for the title," he said.
"I was only dreaming before I came here to ride in a Breeders' Cup in my first season and to be honest I could have 20 more winners if we didn't shut down for two months for Covid-19."
Rispoli hopes to one day return to Hong Kong for the International Jockeys' Championship and the Hong Kong International Races "if the Jockey Club still wants me".
But more pressingly, Rispoli has a busy winter schedule ahead in California and the man who partnered Rulership to victory in the 2012 QE II Cup at Sha Tin has his sights firmly set on more Group One glory.
"They call me Mr Group Two because the best races I have won so far are Group Twos," he laughed.