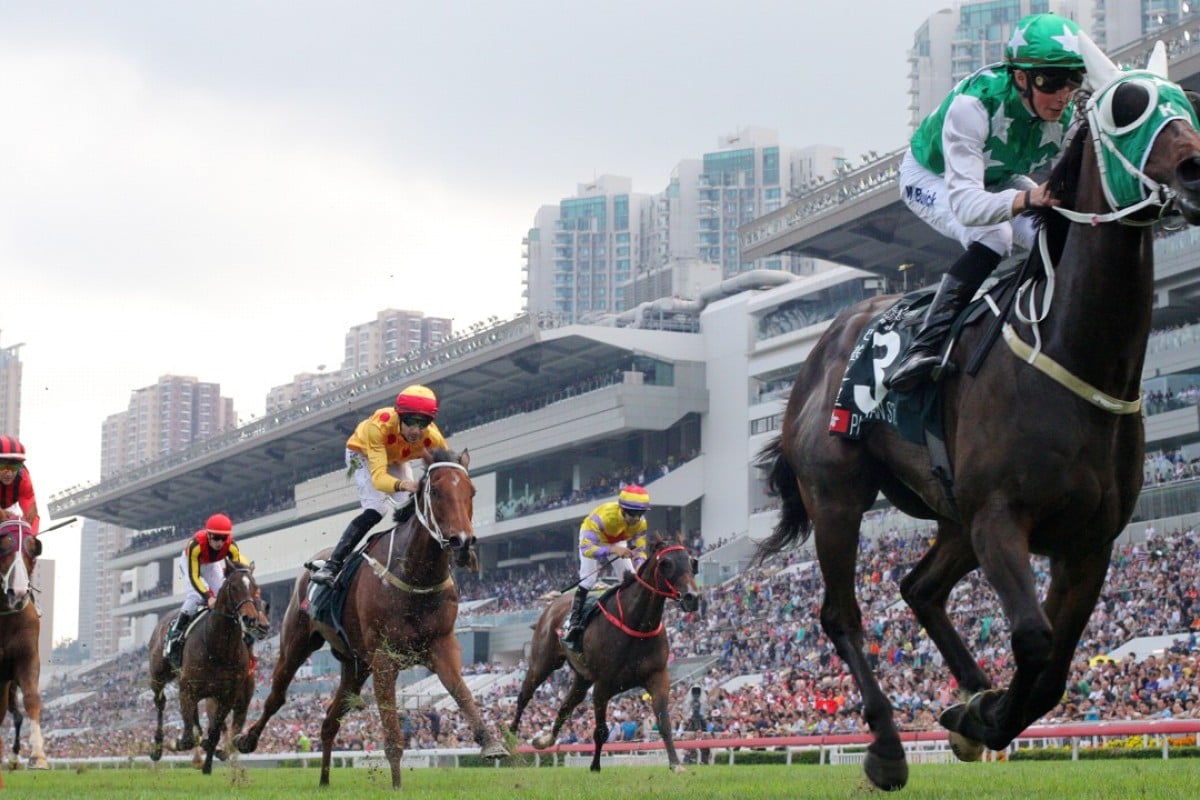 When Tony Cruz mentioned the words "Royal Ascot" in the giddy moments following Pakistan Star's awe-inspiring win in the Audemars Piguet QE II Cup it seemed anything was possible but when reality set in it was clear the world may have to wait for now.
Pakistan Star's transformation from potential-laden but troubled talent to the best horse in town was already the story of the day, but when Cruz cheekily suggested Royal Ascot, the trainer teased at a tantalising next chapter. Even jockey William Buick chimed in with a push.
"When he quickened up in the straight, he gave me a great feel and he felt like a world-class mile-and-a-quarter horse," Buick said. "This field was stacked with stars, and with his performance you would have to consider top races like that."
Yet as the heat came out of the celebration, cooler heads prevailed and perhaps Pakistan Star's owner Kerm Din poured the most cold water on the plans when he said "I don't know anything about Ascot".
"The entries are closed so we would have to supplement him," Cruz said. "And I think Kerm is as hard to train as the horse, and he doesn't seem too keen on the idea."
That leaves the Group One Standard Chartered Champions & Chater Cup (2,400m) on May 27 as the natural next target for Pakistan Star.
'It's not about the money': Kerm Din's emotional roller coaster with Pakistan Star
"That's the race for him, I've always thought he would have no trouble getting over that sort of ground," he said.
Pakistan Star and the Sha Tin crowd have endured a love-hate relationship, and even before he stopped in a race as $1.20 favourite last June, he had heard his share of boos.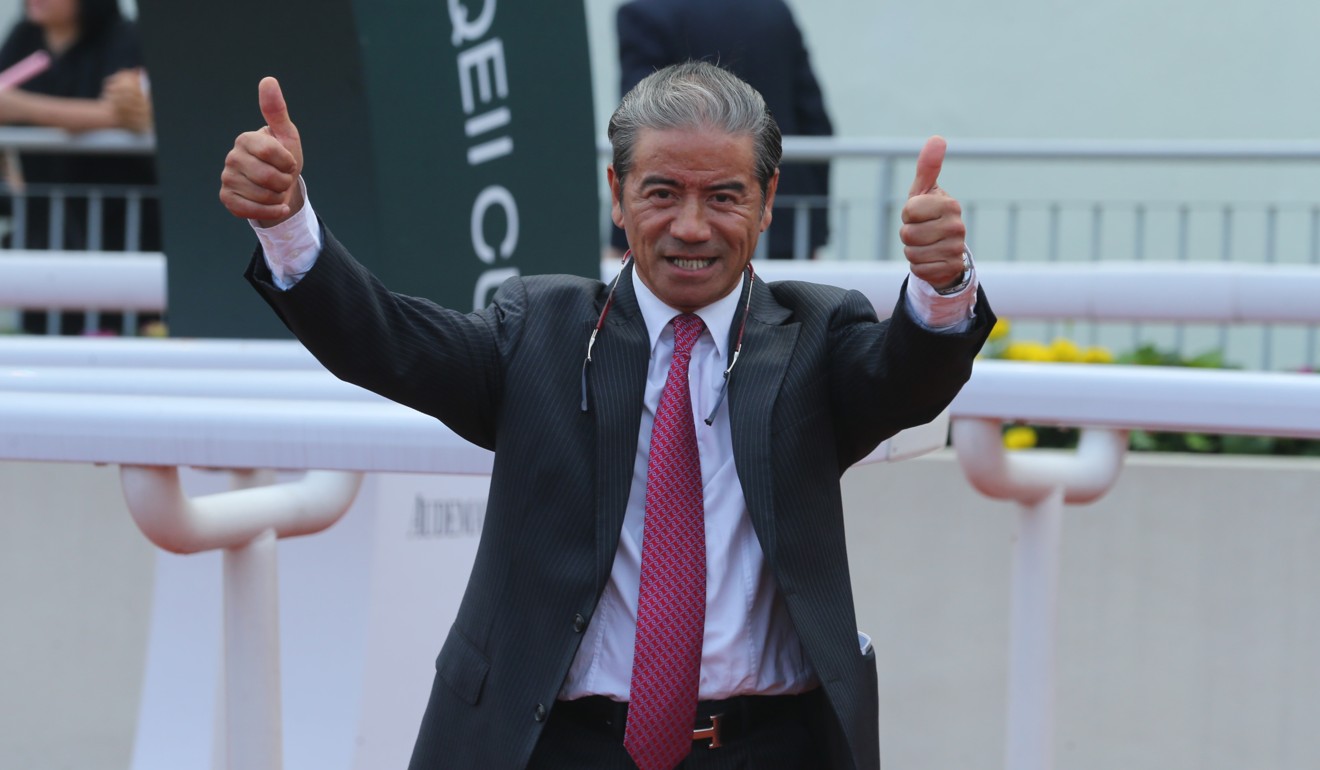 Yet there have been few reactions that could compare to the roar from the 46,000-plus crowd when the five-year-old pushed through a gap after turning and kicked away.
Buick didn't even know he would be aboard Pakistan Star until he stepped off a plane from England late on Saturday and was informed he had been booked to ride.
The English jockey was a replacement for Kerrin McEvoy, who could not fly from Australia due to an ear infection, and was himself a replacement for Silvestre de Sousa, who was unable to schedule suitable flights.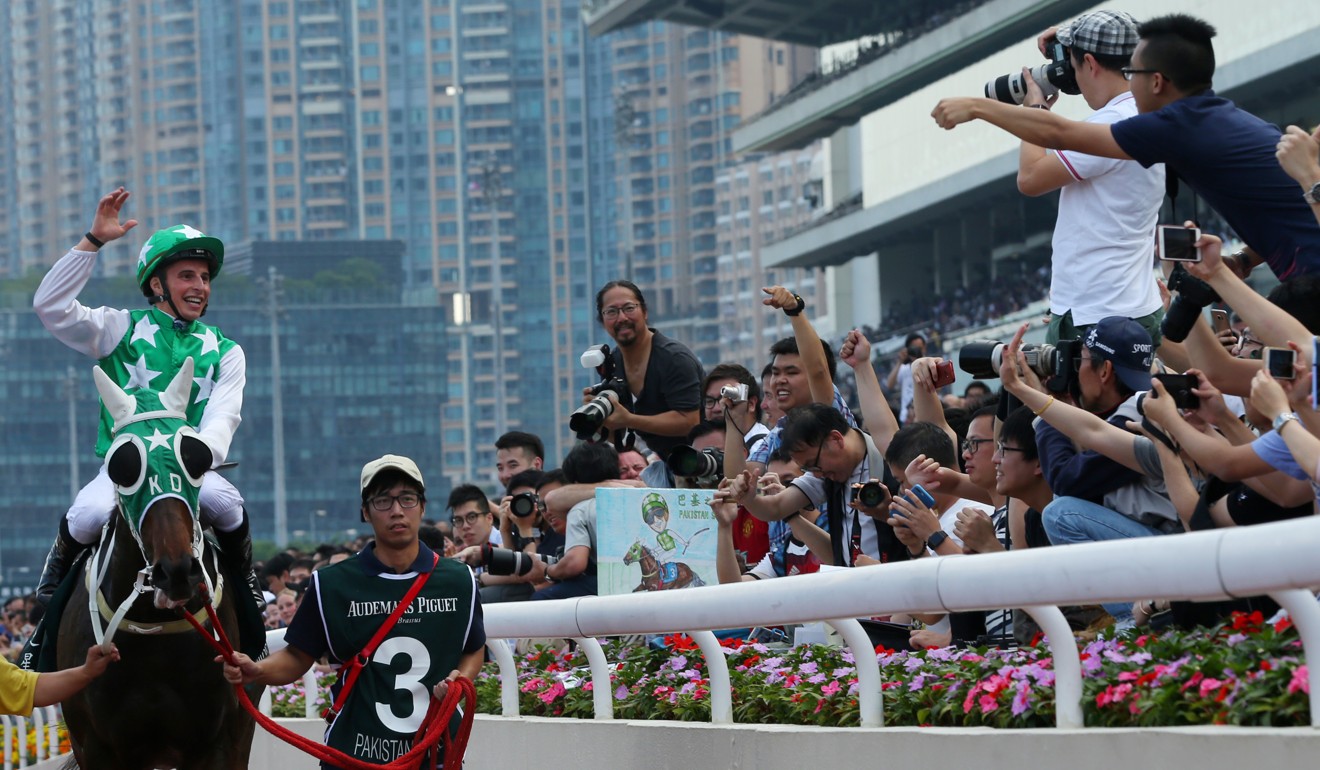 "He is quite a famous horse for his antics, so I was aware of what he can do," Buick said. "I took on all the information I could but I thought it was quite important to go and ride him with a fresh mind and be very positive."
Buick was positive in both mindset and tactics, pushing to sit behind stablemate and bold front-runner Time Warp.
William Buick gets a call-up from Tony Cruz to ride Pakistan Star after Kerrin McEvoy stood down
As expected, Tommy Berry on Japanese stayer Danburite served it up to Time Warp before the turn, and when both horses began to fade, Pakistan Star pushed through for his winning run.
It was over in an instant and although well beaten, Cruz's third-stringer Gold Mount put in a tremendous Champions & Chater trial in second.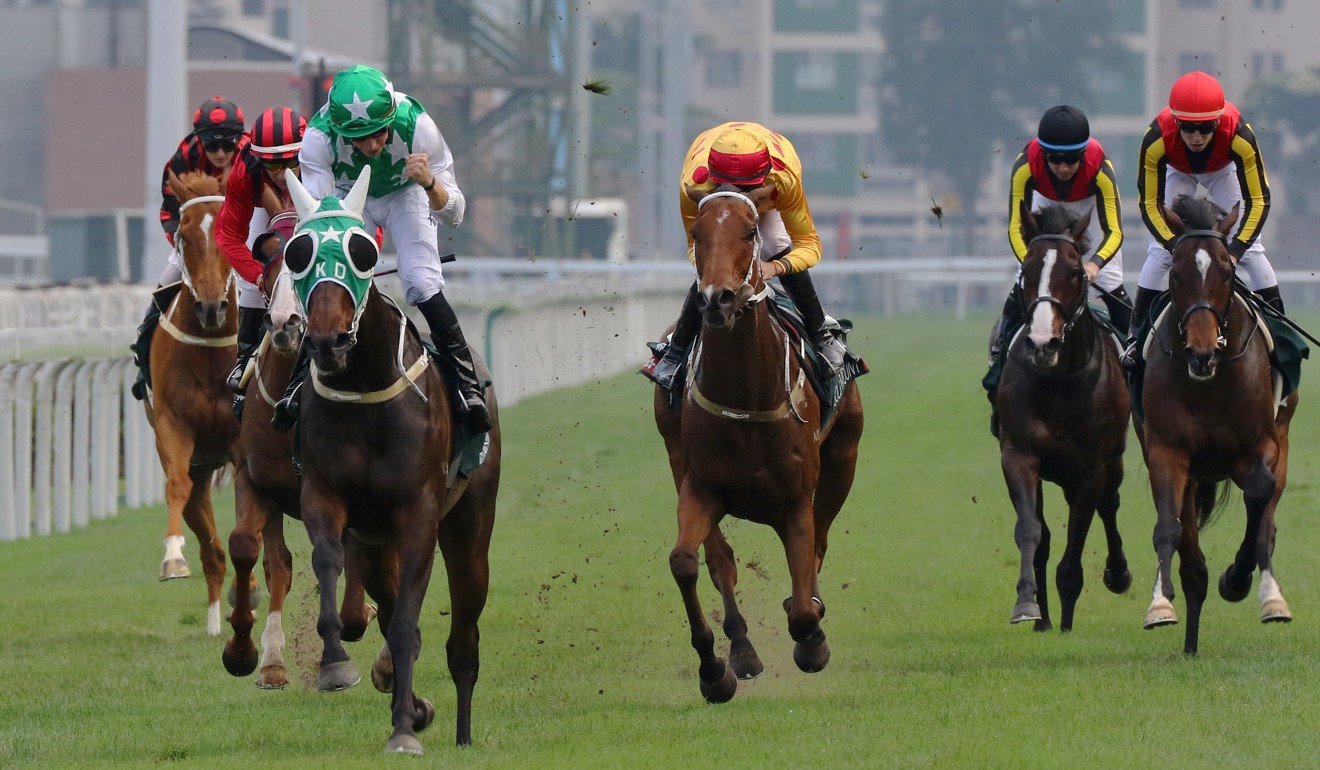 "The 2,000m is good for him, but he can be better over a further distance, so I hope I can ride him again and get a better result," said Gold Mount's jockey, Alberto Sanna.
Third-placed Eagle Way also put the writing on the wall for a big run in the Champions & Chater.
"He's looking for a longer journey now," jockey Brett Prebble said. "He's been beaten by the same horse again today so they're both holding their form."
BMW Hong Kong Derby winner Ping Hai Star was an honest fourth, struggling to make ground on an uncharacteristically choppy track that seemed to favour front-runners.
John Size times his Hong Kong Derby run to perfection with Ping Hai Star
"He ran a beautiful race. Obviously he pretty much sat out the back like he usually likes to, he finished off the race strongly but obviously the track hasn't been playing in favour of the back-runners so he found it a bit hard to catch up," jockey Joao Moreira said.
Ping Hai Star's trainer, John Size, was less complimentary and said the horse would go for a spell.
"That was a little bit disappointing. Maybe the Derby was too much for him so he will go for a rest," he said.