Kerm Din heard the whispers as punters peered over newspaper form guides at him in the street, and he read the headlines about his banned racehorse.
He wondered how Pakistan Star had gone from a racetrack hero to Hong Kong racing's very own pantomime villain in the space of 12 months.
"For the past year I've been hearing things as I walk by people in the street or at the track," Din said. "But today was beautiful, today the people were asking me to sign things for them. Today my horse was back, he showed them his true self."
Taken on its own, without context, just as a pure racetrack performance, Pakistan Star's Audemars Piguet QE II Cup win was astonishing, a dominant victory that must rank among the best in the world this year.
Yet put in perspective, it was particularly poignant for an owner who wears his heart on his sleeve and carries the weight of public expectation more than most.
Pakistan Star's second to Neorealism in last year's QE II Cup was meant to be a stepping stone to greatness, instead it was a harbinger of a year of drama that caused Din sleepless nights.
From pauper to prince: the man behind Hong Kong racing sensation Pakistan Star
On a sweltering June day, a hot and bothered Pakistan Star stopped in the Premier Plate, costing punters millions and earning their wrath.
"People lost a lot of money and they were angry, they were saying some not very nice things," Din said as he recalled the jeering, wolf whistles and curse words that echoed around Sha Tin.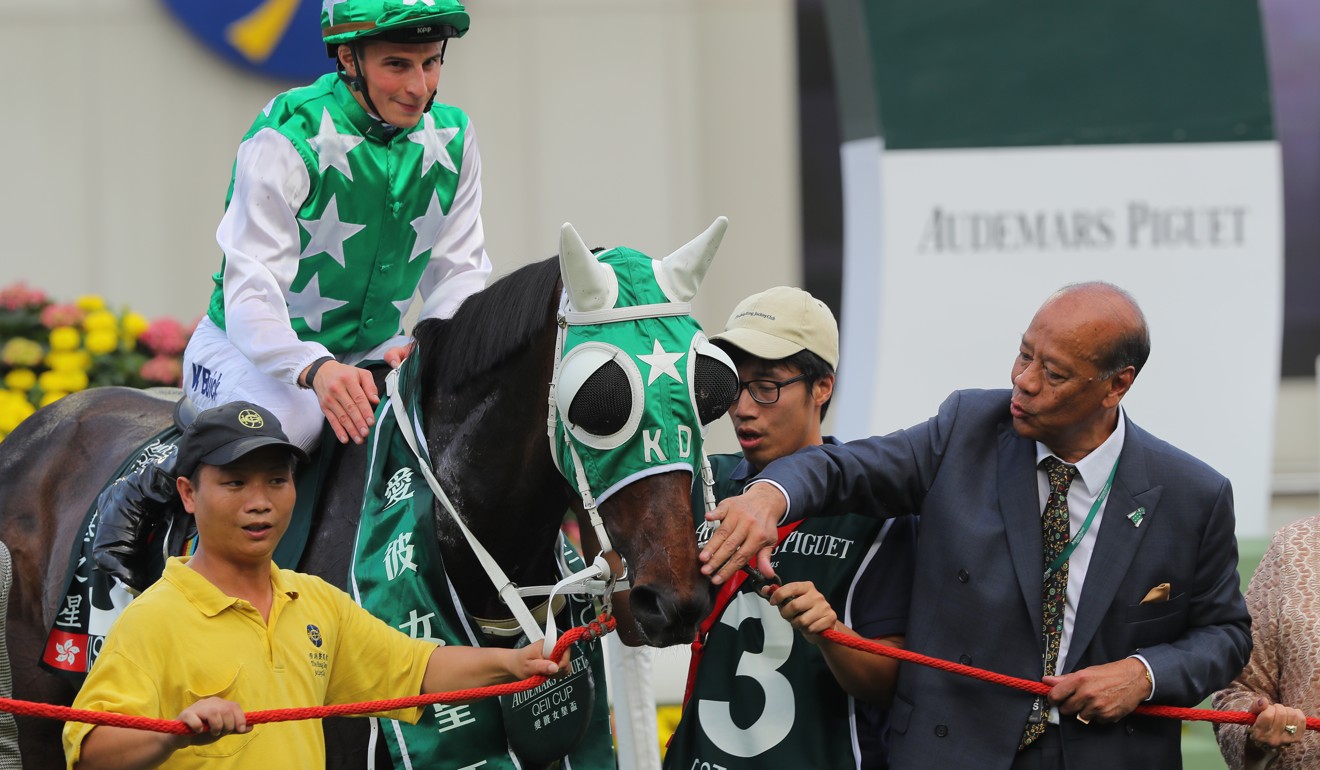 Then Pakistan Star stopped again in an October trial as Cruz aimed to bring the horse back.
The press was running out of words to describe Pakistan Star, and as the saga dragged on the adjectives were becoming more negative.
He started as a cult hero, as talented and popular, then he was quirky and enigmatic, or as caller Brett Davis used in his terrific call on Sunday, "moody" and "mercurial".
Then, after the stopping, Pakistan Star was no longer famous, he was infamous.
Did you hear about Pakistan Star? He stopped because...
Din had a humble upbringing at the Shelley Street Mosque in Central, the son of a $10 win and place punter, and thus feels a connection with the average racegoer.
He wanted Pakistan Star to represent "the spirit of Hong Kong".
"I think he shows Hong Kong people to never give up," Din once told the South China Morning Post. "You can start slow, but if you can keep on trying you can achieve anything."
That connection is why it hurt Din so much to hear the jeers.
"That was hard to take, but I always kept faith," he said. "You know what I say, never give up. I never gave up on my trainer and I never gave up on my horse."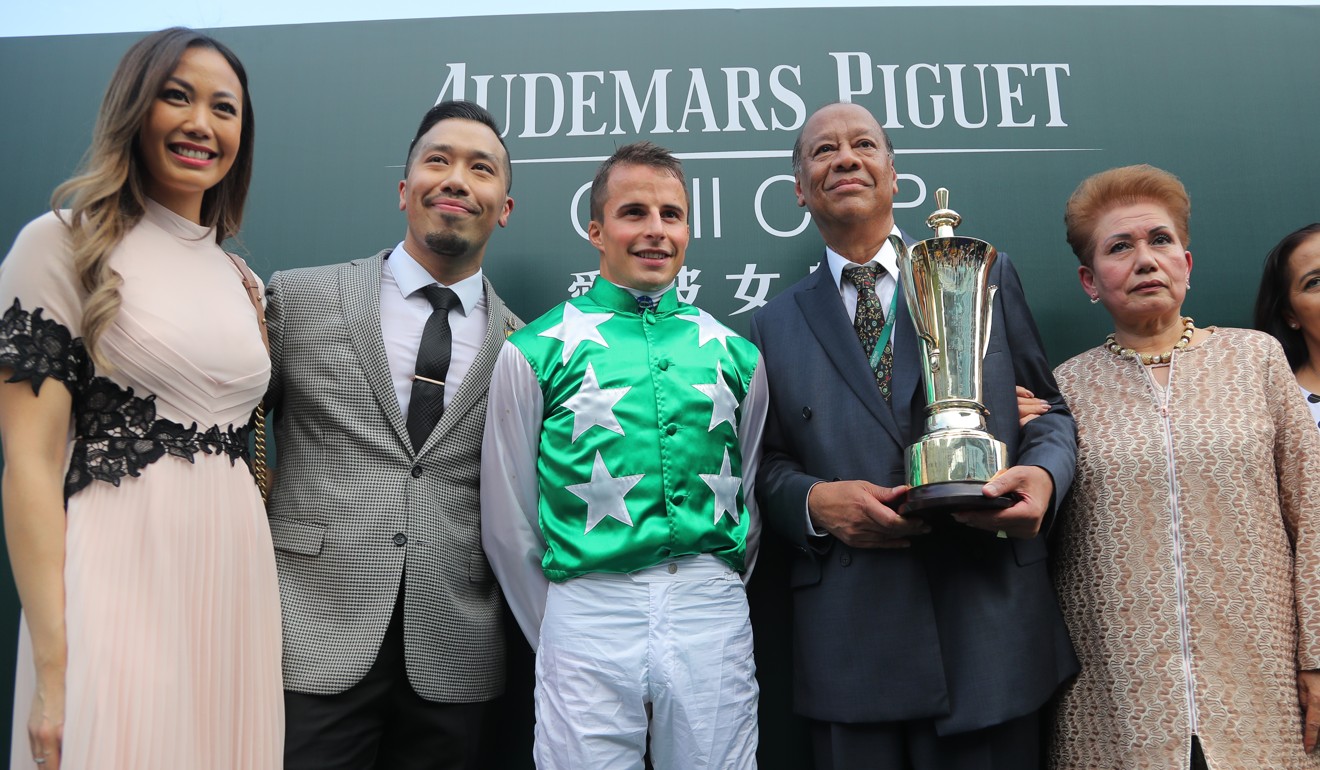 Still, before Pakistan Star's return in the Citi Hong Kong Gold Cup, Din was feeling the pressure of public expectation so much he revealed, "I really haven't gone out much or spoken to anybody".
Until Sunday's win, Pakistan Star's fame, or infamy, had outstripped his achievements. He hadn't won since December 2016 and the bottom line was that he had been beaten twice as many times as an odds-on favourite as he had won.
'I really haven't gone out much or spoken to anybody': Kerm Din reveals the pressure ahead of Pakistan Star's Gold Cup return
"You know today wasn't about the money, what did we won, HK$12 million and something?" Din asked, with the fact that first prize cheque was actually HK$13.68 million, probably some sort of proof he actually meant what he was saying.
"It truly wasn't about the money, it was the people's reaction, the way they cheered, that's what was special. I will never forget today, the look on people's faces, the way they were smiling, that's what means the most to me and always has."