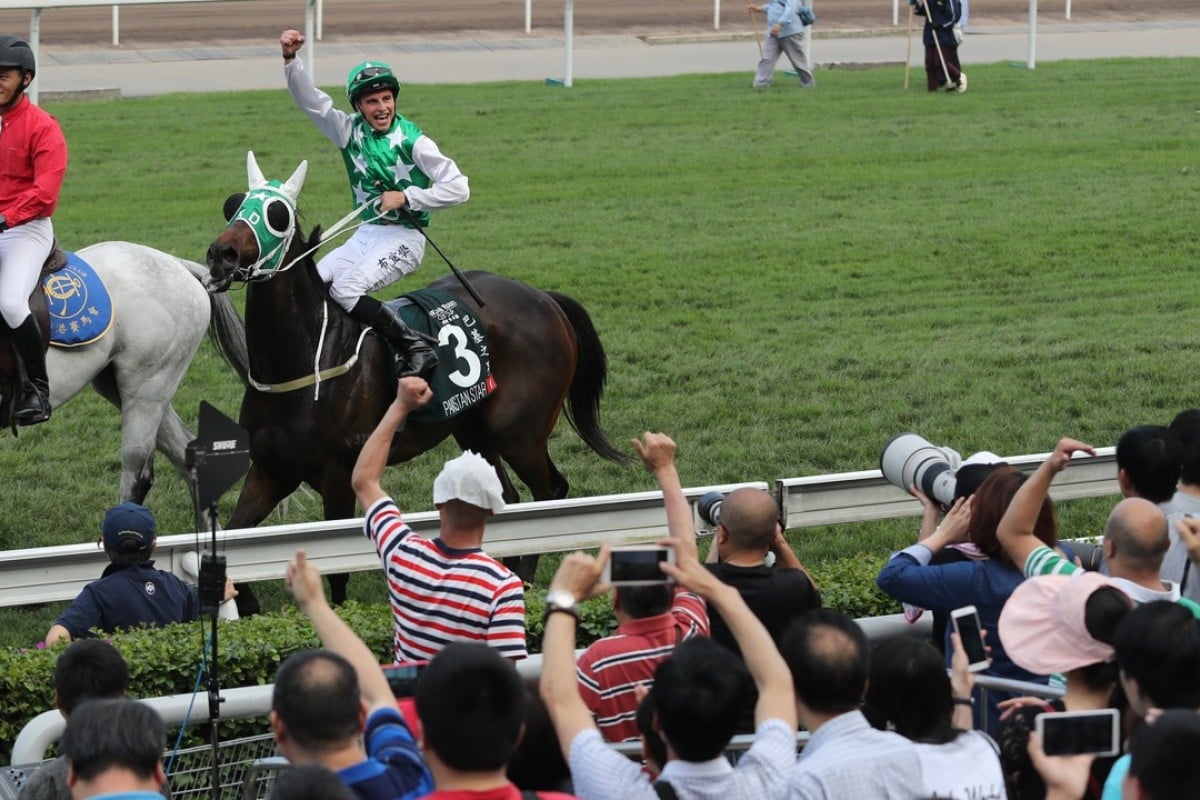 After all the idiosyncratic excuses and lunatic losses and bets flushed in so many circumstances over the journey of the past year, the love of Hong Kong's punters for a flawed genius exploded in full voice as Pakistan Star set the perfect seal on an inaugural Champions Day on Sunday.
Racing fans have had a monkey grip relationship with Pakistan Star since he set the internet aflame as a baby – the more they pulled away, the tighter they were bound to him. He had stopped running in trials and even races, had a sad story in several more and failed to keep his promises so often that divorce seemed inevitable, yet the faithful forgave it all and welcomed him home as he put away the HK$24 million Audemars Piguet QE II Cup in the twinkling of an eye under William Buick.
The jockey had never seen him before but picked up the ride on Saturday after Silvestre de Sousa had been unable to make travel plans work from England then Kerrin McEvoy was grounded in Sydney with an ear infection.
"He's quite a famous horse for his antics so I was aware of him and aware of what he can do," Buick said. "I took on board all the information but also sort of thought it's quite important to go and ride him with a fresh mind."
On a day rebranded in the final year of the Jockey Club's 20-year relationship with Audemars Piguet, the equine visitors were scarce – just four – but the tapestry was abundant.
'He is our champion': John Moore's Beauty Generation in box seat for Horse of the Year honours
Across the course of Champions Day, the John Moore-trained Beauty Generation probably sealed a Horse of the Year title in the Champions Mile, Zac Purton added two more Group Ones to his incredible big race record in recent years, John Size brushed aside Moore's record season prize money tally of HK$155.1 million when he owned the Chairman's Sprint Prize and filled up the placings and then there was the QE II love fest.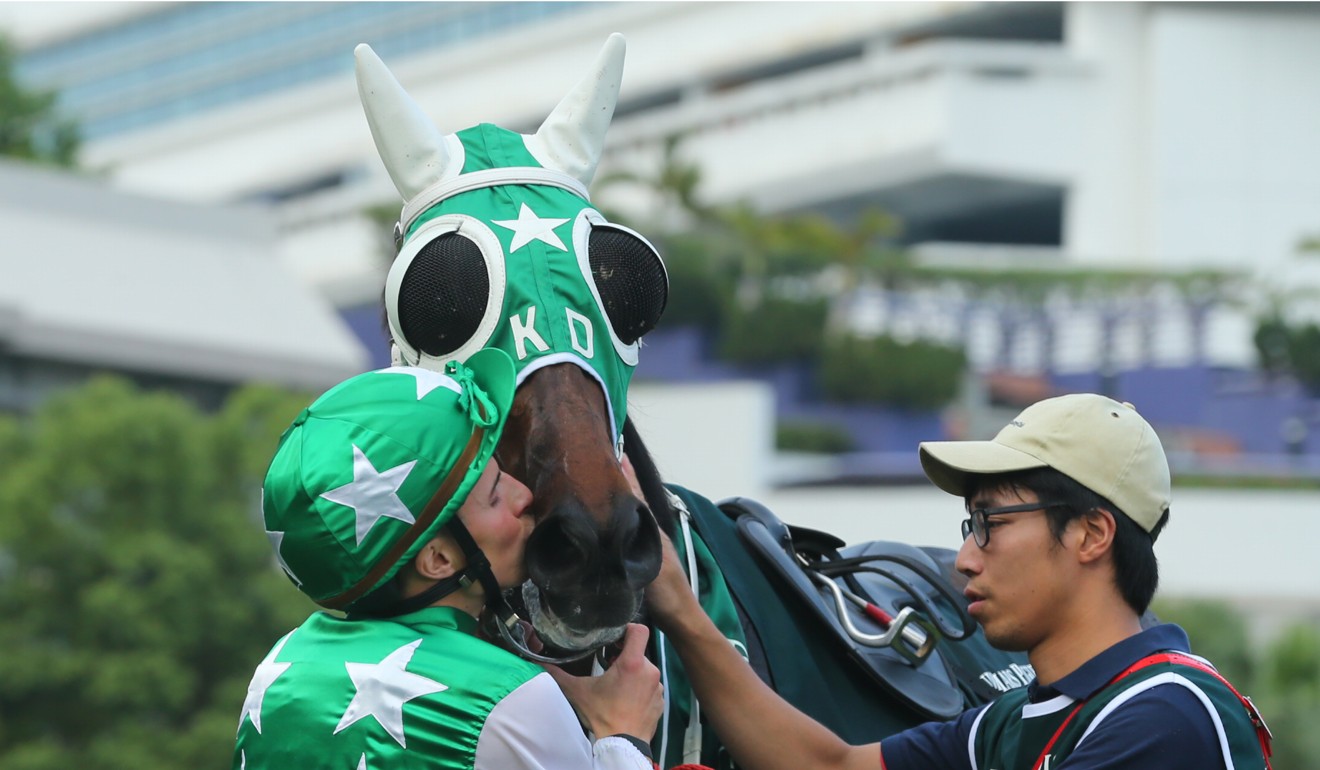 It wasn't just that Jockey Club chests were bursting with pride as Pakistan Star brought up the first Group One win for the International Sale in a decade, but all hatchets exchanged between trainer Tony Cruz and the handicapper Nigel Gray in the past were quietly buried.
"I've spent the last 18 months being told I'm overrating Pakistan Star and now maybe I'll be told I'm underrating him but maybe, just like his trainer, he's very, very talented and just a little bit quirky," Gray said.
Bubble burst: handicapper helps inflict Pakistan Star's first defeat, according to trainer Tony Cruz
After all the trials and tribulations to keep Pakistan Star's career going at different stages, Cruz was at pains to express his gratitude "to everyone who helped or worked with the horse to get us here – from my staff, the club staff, the stewards who made us trial and even the handicapper – he kept putting his rating up so fast and I wasn't happy about it but, in the end, he was right. It just took the horse a year to catch up."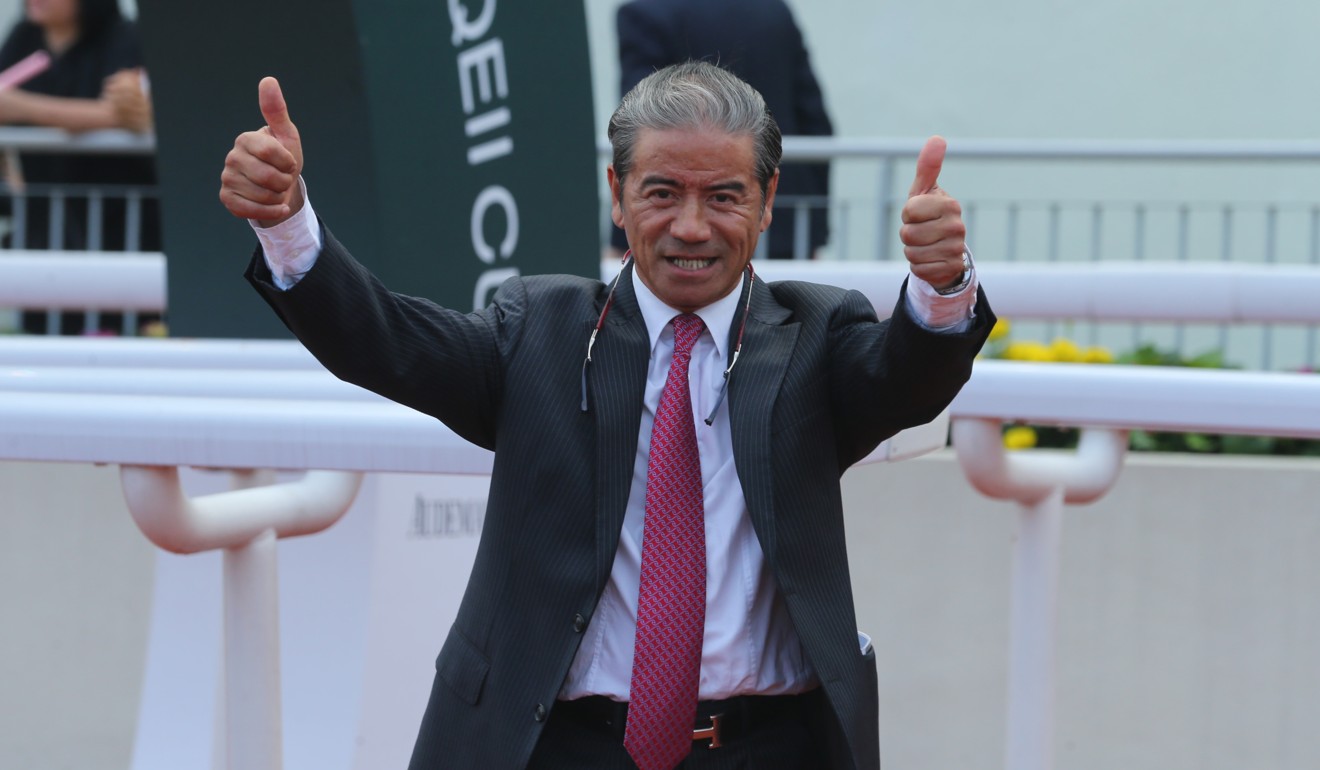 If there was a negative to the day, it was criticism of the track by several jockeys, who said watering had left the surface loose on top and kickback at a premium, but by any other measure the new concept of three Group Ones on Champions Day was a success.
Champions Mile and Chairman's Sprint Prize join QE II Cup to form HK$58 million triple feature
"We are at this time of year when the winter grass is dying and the summer grass coming through and the track can change a lot in a day. That makes it more leader-ish but there's nothing we can do until we are able to control the weather," chief executive Winfried Engelbrecht-Bresges said.
"But if you look at the different criteria, the day was a success and I think, from the sporting side, it was a good platform to getting more international awareness and more visiting horses in the future.
Ivictory up to John Size's challenge in the Chairman's Sprint Prize
"Our turnover was significantly higher than last year, our commingled bets from overseas were up to HK$244 million and the crowd of 46,000 was up 45 per cent on the QE II Cup meeting last year. So I think we have created a day of real attention, we saw champions of Hong Kong against some very credible Group One horses from overseas and the day is only going to build from here."