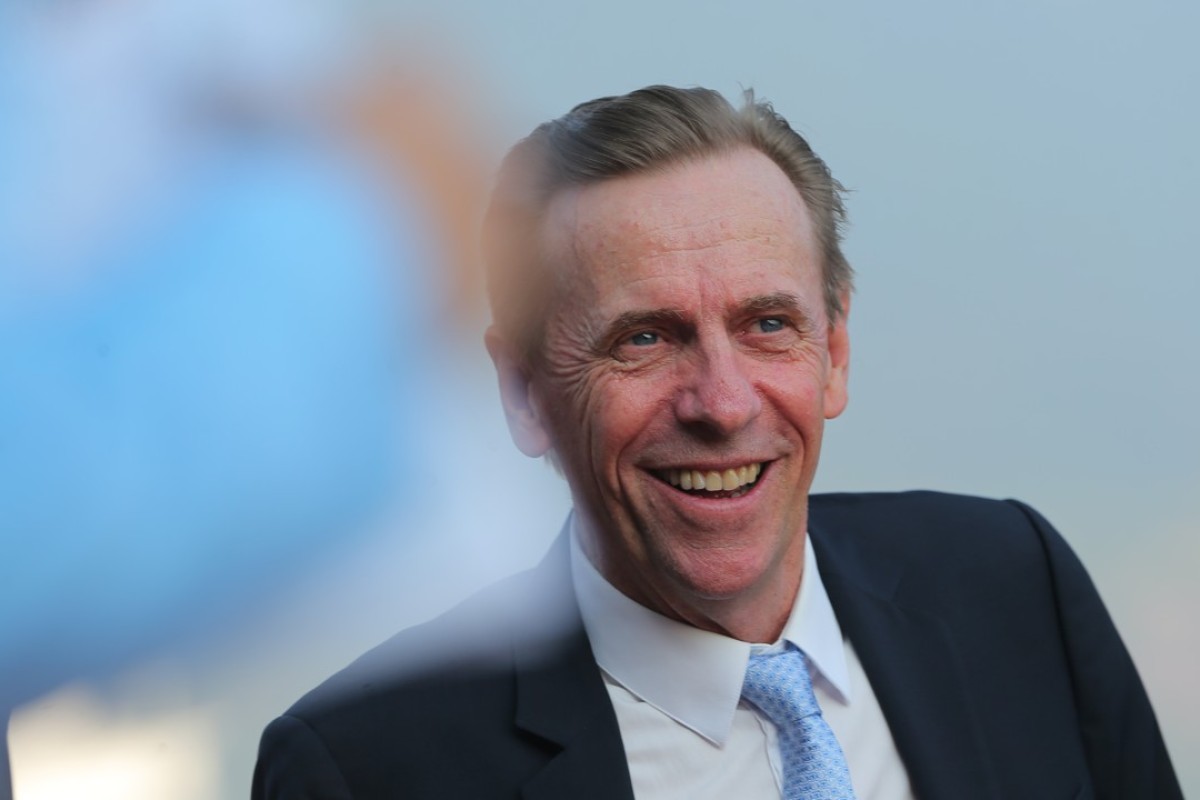 The consistent excellence of John Size has been recognised in his home country with the leading trainer to be inducted into the Australian Racing Hall of Fame on Friday night.
A multiple Group One winner in Sydney before making the move to Sha Tin for the 2001-02 season, Size has taken Hong Kong by storm, winning the championship in his first season after starting with just 19 horses in his yard.
He is set to claim his 10th title this season – he currently has 77 victories and a lead of 24 over former protege Frankie Lor Fu-cheun – and has also set records for most winners (94 in 2016-17) and most prize money (almost HK$163 million in 2017-18 with 17 meetings remaining) earned in a season.
While delighted with the honour, Size wasn't sure if he was in line to be considered with most of his achievements coming in Hong Kong, but the weight of his resume couldn't be ignored and now he is a member of Australian racing's elite club.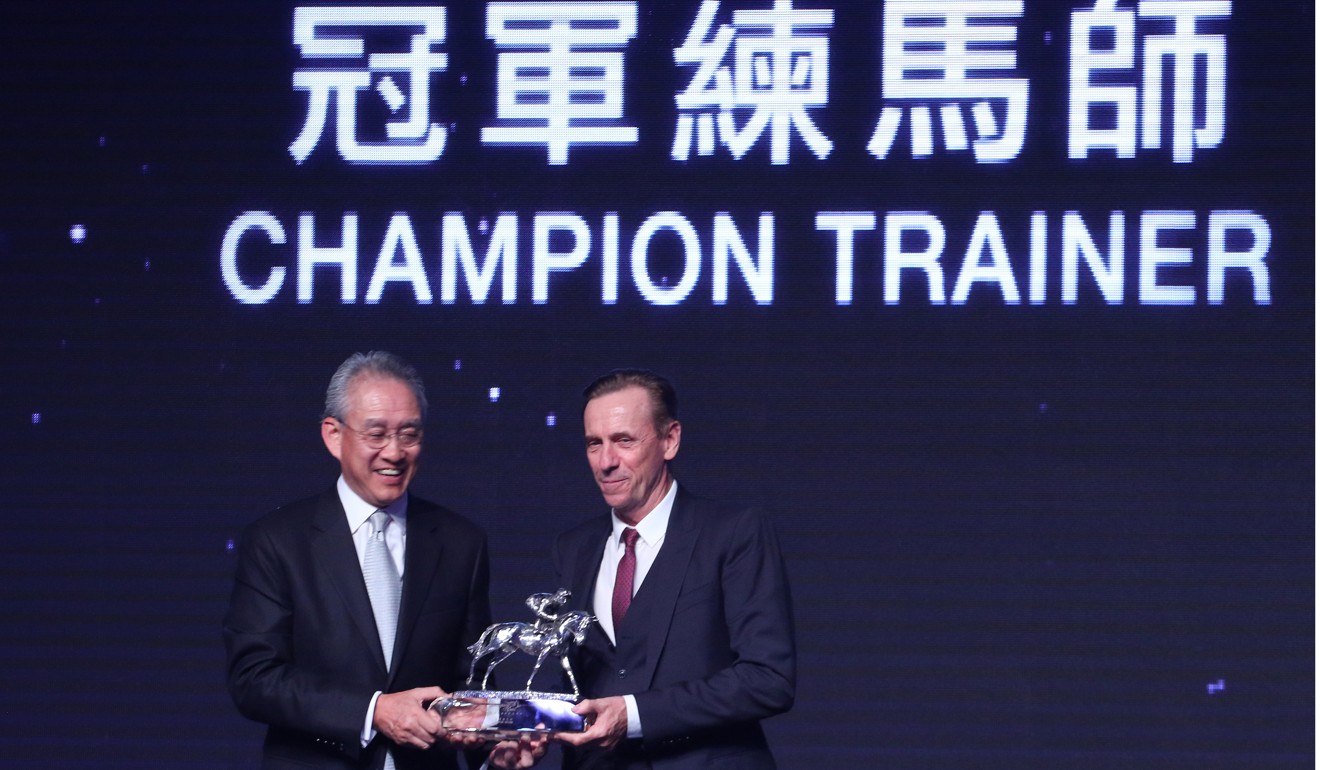 "The thought crossed my mind a couple of times in the past couple of years as to whether that would happen – I wasn't sure if they were going to do something like that with me. I wasn't sure if I was eligible being overseas," he said.
"I'm very grateful for the recognition."
Size brought up his 1,100th Hong Kong winner in February – he now has 1,123 and is only trailing Tony Cruz and John Moore for the most ever – as well as collecting 24 Group Ones and the Hong Kong Derby on three occasions.
But while an accolade like this would cause most to reflect on what they have accomplished, the 63-year-old won't allow himself that luxury and is determined to keep improving.
'It's the best opportunity I've ever had': John Size is at the peak of his powers
"I like to look forward more than I look back – that's my approach," Size said.
"I'm looking forward to the next segment of my career and hope that I can continue to do it better day-by-day, which is the difficult part, trying to improve on what you're already doing.
"I don't have a particular something I want to achieve, I'm more or less focused on what I'm doing day-by-day and learning from the mistakes that I'm still making on a regular basis."
That has to be concerning news to his rivals as Size is showing no signs of slowing down – he has seven of the 12 highest-rated horses at Sha Tin – as well as a host of talented youngsters.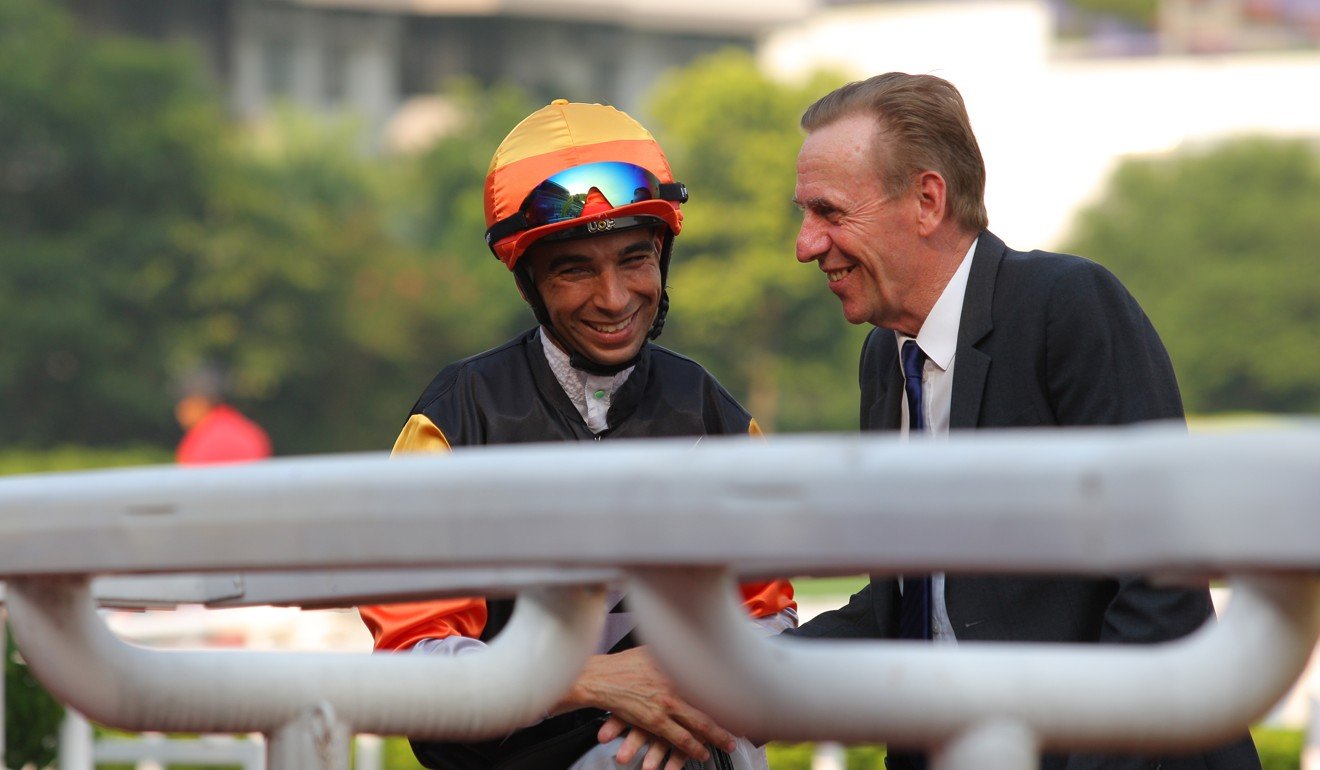 But he is the elder statesman of Hong Kong racing and although softly spoken, he is starting to embrace that role knowing the positive impact he can have.
"It's probably becoming more obvious to me and I've got to take the responsibility of who I am," he said.
"People come to me a fair bit and ask me questions so it's becoming the state of where I am. That responsibility I'm reminded of on a daily basis and so I've got to be careful and try to help people in the right direction if I can."
Exceptional John Size now getting the recognition he deserves
Jockey Club chief executive Winfried Engelbrecht-Bresges was thrilled to see Size recognised.
"This is great news, to see Australia honour such a great horseman, one of their own even if his greatest achievements have taken place overseas," Engelbrecht-Bresges said.
"I think if anyone deserves such an accolade it is John, for his commitment to training excellence, his commitment to integrity, his conduct as a professional – for his total dedication to the sport. And I would add that he is not only a great trainer but proving himself now a great developer of trainers as well."
Size has known about the honour for some time now and received plenty of messages of congratulations when it was announced on Tuesday morning, but he won't be able to attend the induction ceremony in Sydney on Friday night.
The other trainer to be inducted this year is Chris Waller, the man who looks after champion mare Winx, while Colin Hayes, the father of former Hong Kong trainer David, is being elevated to "legend" status.