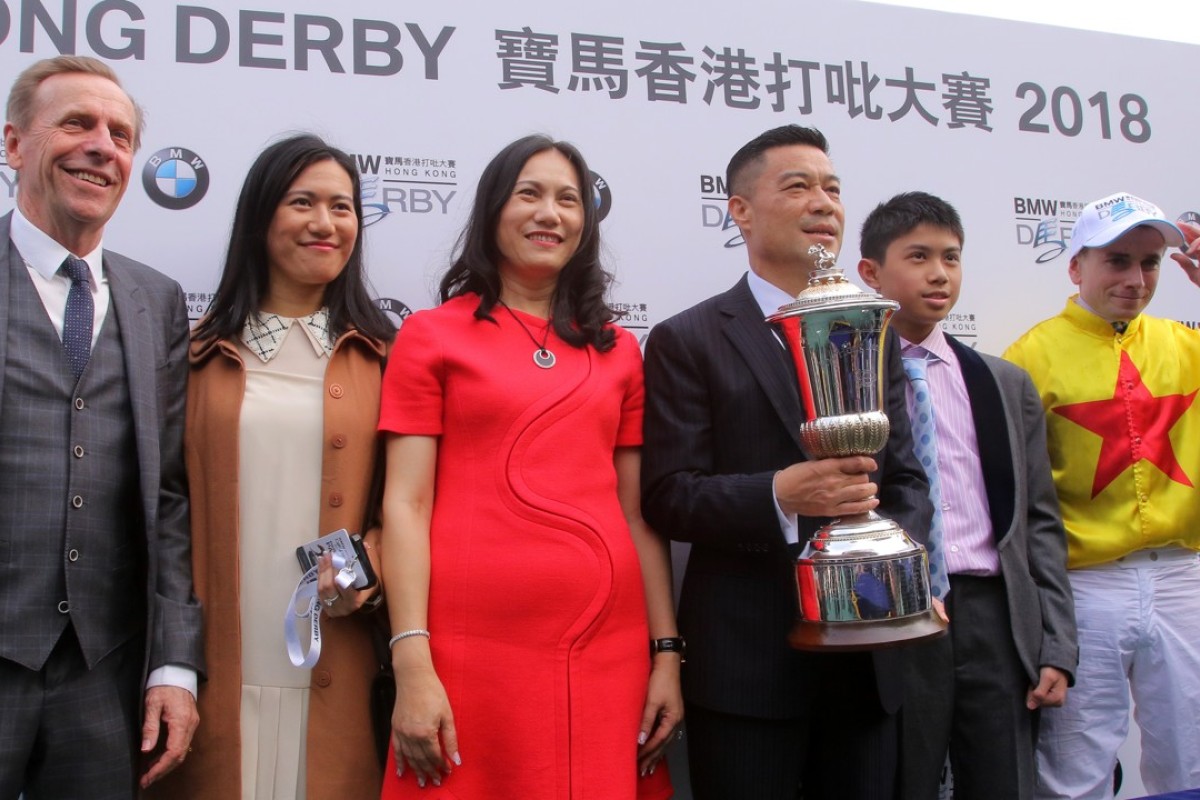 Another Derby in the rear-view mirror, a triumph for two of racing's less talkative stars in Ryan Moore and John Size and the promise of a very serious new talent in Ping Hai Star.
One of our observations over the years has been that Size's exceptional talent might not be regarded by history as highly as it deserved to be.
When he trained in Sydney, his runners were largely fixer-uppers and hand me downs from other yards from which he extracted extraordinary results but a lot of those results were in lesser races.
Size was unique in that he was simply not a participant in two-year-old racing, which is such a huge segment of not just the racing scene there, but a key connection to attracting the major breeding entities and big-spending owners to stock a trainer's yard.
It is nearly impossible to be a player without the biggest owners and breeders on the books yet he became a serious force in winning races. Still, his Group One list was the poorer for lacking those big spenders putting an endless flow of highly priced young horses through the gates.
In Hong Kong, his early Group One achievements with the likes of Electronic Unicorn, Grand Delight, Super Kid and River Dancer were solid but Size went through a period from 2004 to 2012 with just two majors and history tends to be biased towards big race wins as the means by which to judge racing's personnel. It's actually a mistake – how they got them there to win them is a much better test of a trainer's mettle but it's messy to assess, involves a lot of details and isn't as simple as a roll of honour.
Hong Kong Derby hero Ping Hai Star now rated higher than Luger at the same stage
Ping Hai Star's Derby win was some clever training, although whether it was quite as clever as Luger is open to question – not every win is equal, even the big ones.
Not that Size himself would be too worried about such other people's roads to judgment or the judgments themselves, but Fay Fay's Derby certainly kicked off a turnaround for him, with 12 Group Ones and two four-year-old classics coming his way since, including three of the last seven Derbies.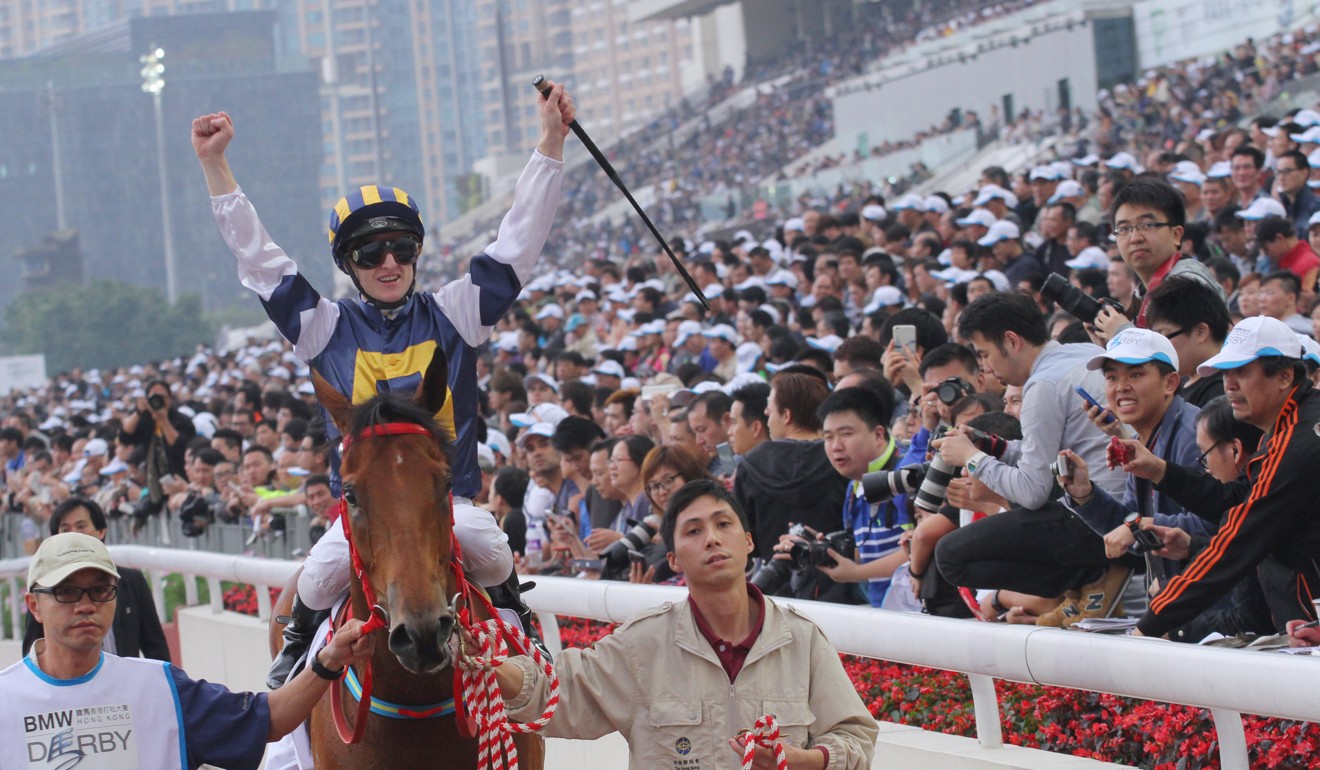 It is dwarfed by John Moore's haul of 32 such races in the same period, here and overseas, but very respectable indeed by any other measuring stick and Size is building a big race record now that is going to command the respect he deserves. Considering the team he has at his disposal now, that number looks like growing rapidly over the next year or two and Size should even give Moore's HK$155 million prizemoney record the elbow this season.
As usual, the staging of the Derby is followed by a flow of sunny optimism about the future of the classic crop, an extension of hope for those who spent big money on a Derby horse and didn't quite get the prize, but history doesn't really support that optimism.
John Size times his Hong Kong Derby run to perfection with Ping Hai Star
In fact, the Derby run, win, lose or draw, is often the peak moment for many of the runners who will never get back there again.
The Derbies, Guineas and Oaks races everywhere are called Group Ones but, because they are restricted to a particular young age, or age and gender, they are often not necessarily Group One standard. But, because it's the best available from the age group, there is an implicit view that, as they grow and strengthen, they will become the best of all age groups.
In reality, that expectation carries as much weight as the high school football captain who is tipped for stardom against all-comers when he steps out in the wider world. It does happen but not that often.
As we've stated previously in this space, when the Hong Kong Derby carried a Group One tag, it is more Class One than Group One, and some years even a Class Two, so there is more required for the classic four-year-olds to graduate to the big leagues and mostly that doesn't happen.
Runners from the 2017 Derby, for instance, have won just 19 races from 186 starts between them since.
'Find the horse with the class': John Size has lesson for winning the HK$18 million Hong Kong Derby
Of course, we all assume that tally was impacted by Rapper Dragon's tragic death after the Champions Mile but that isn't certain – beaten Derby horses have won the Group Ones Rapper Dragon might have been expected to contest, so the group representation wouldn't change.
Of those 19 wins, Seasons Bloom and Beauty Generation have won nine between them, Dinozzo another three and Eagle Way two. Five haven't won at all and two, Prawn Baba and Circuit Hassler, needed Class Three before they scored.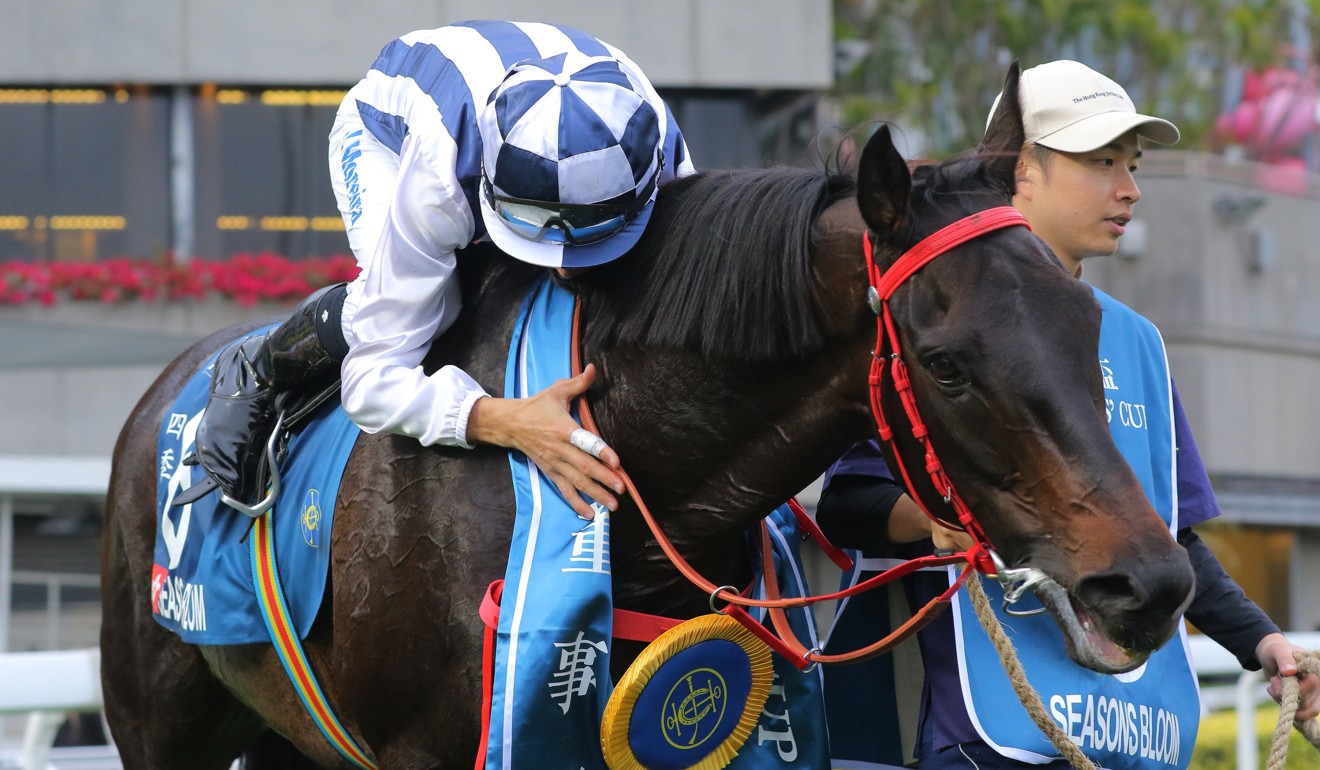 And that is a pattern that has played out, year in, year out.
Usually the Derby runners battle afterwards, some succumb to injury or illness, and what success there is from the collected field usually comes from one or two horses.
Out of the 2016 Derby, only Werther and Helene Paragon won Group One races and those two have eight of total of 20 wins by Derby runners in the two years since then.
The 2015 crop is slightly trickier to assess on the basis of whether you include a win in Australia for Thunder Fantasy and Redkirk Warrior's three Group Ones and one minor in Melbourne. If you do, the runners from the Derby three years ago have won 29 races, 10 of them Group Ones, with five horses providing 19 of the victories and Beauty Only and Contentment accounting for 10 just by themselves.
'I had the right horse, trained by the right man': Ryan Moore on his Hong Kong Derby win
In 2014, it was 28 wins in total afterwards for Derby runners and Moore's two greats, Able Friend and Designs On Rome, were responsible for half of those and all of the eight Group Ones racked up.
In 2013, there were 23 wins all told from the Derby runners post-classic but Gold-Fun served up six of those, he and ownermate Akeed Mofeed provided the only three Group Ones, and just four horses won 16 of the total successes.
Ping Hai Star's win rates up with any recent wins in the race and maybe he will go on to be a Group One champion in the open age competition ahead, or perhaps one or two who finished behind him will be the ones.
But, however popular the Derby is with owners, the record shows it is isn't exactly rich pickings for the lion's share of the Derby field once the excitement of dressing up and filling the parade yard on the big day is over.