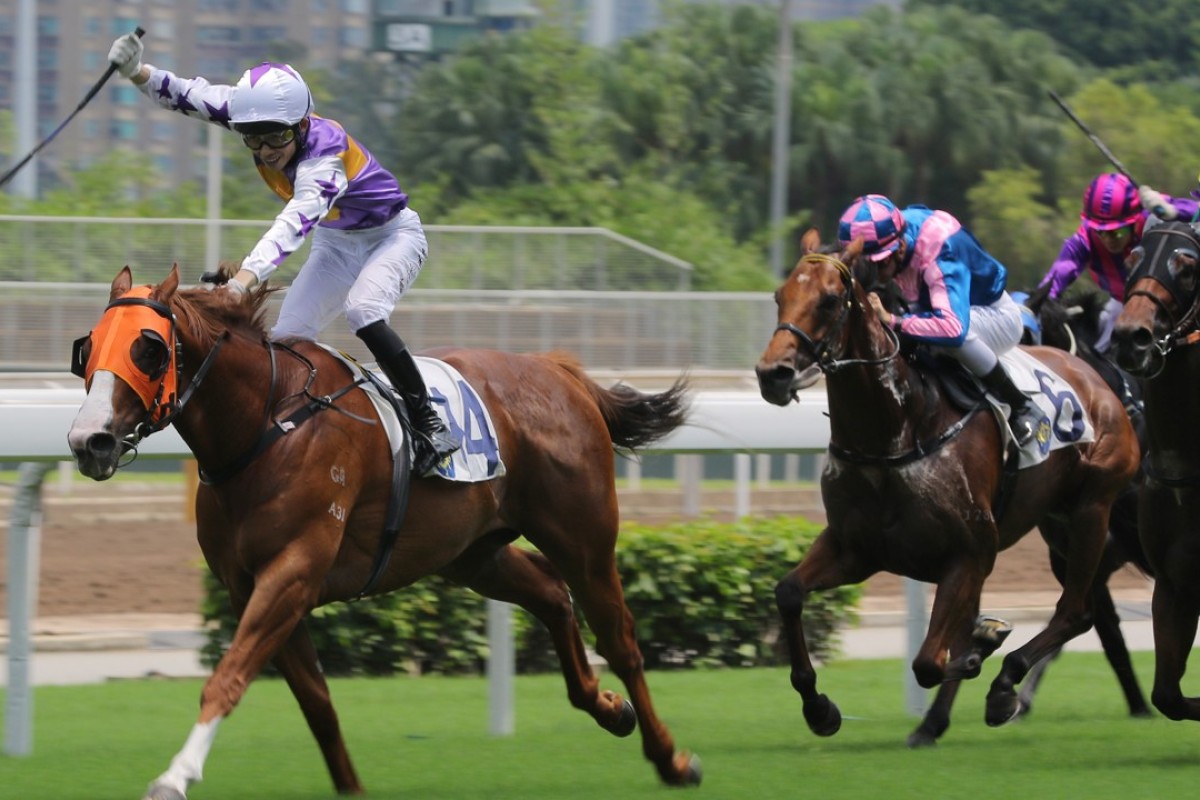 It speaks volumes about Jack Wong Ho-nam's outlook on life and race riding that looks back on the experiences of a badly broken leg and cracked vertebrae in race falls – or at least the recovery process – as key to his development.
Wong's three-year Hong Kong career has been punctuated with two lengthy stints on the sidelines but as he graduated from the apprentice ranks he said recovery from the injuries had provided opportunity for growth
"It meant I spent a lot of time at home on the couch watching racing," the 24-year-old said after Exponents gave him win number 70 in Hong Kong.
The first was a three and a half month absence after a broken ankle suffered in a horror fall in November 2016, before the popular rider sat out another three months after breaking a vertebrae in his lower back in late 2017.
"You get to look at racing from a different perspective, and it changed the way I thought about racing. Having that experience of riding then going away and being able to think about things, I think for sure that has improved my riding. The physical part of riding is important, but the psychological part was harder to learn. I have spent more than six months away in the last two years. That was the hardest part but it was also the most important to me."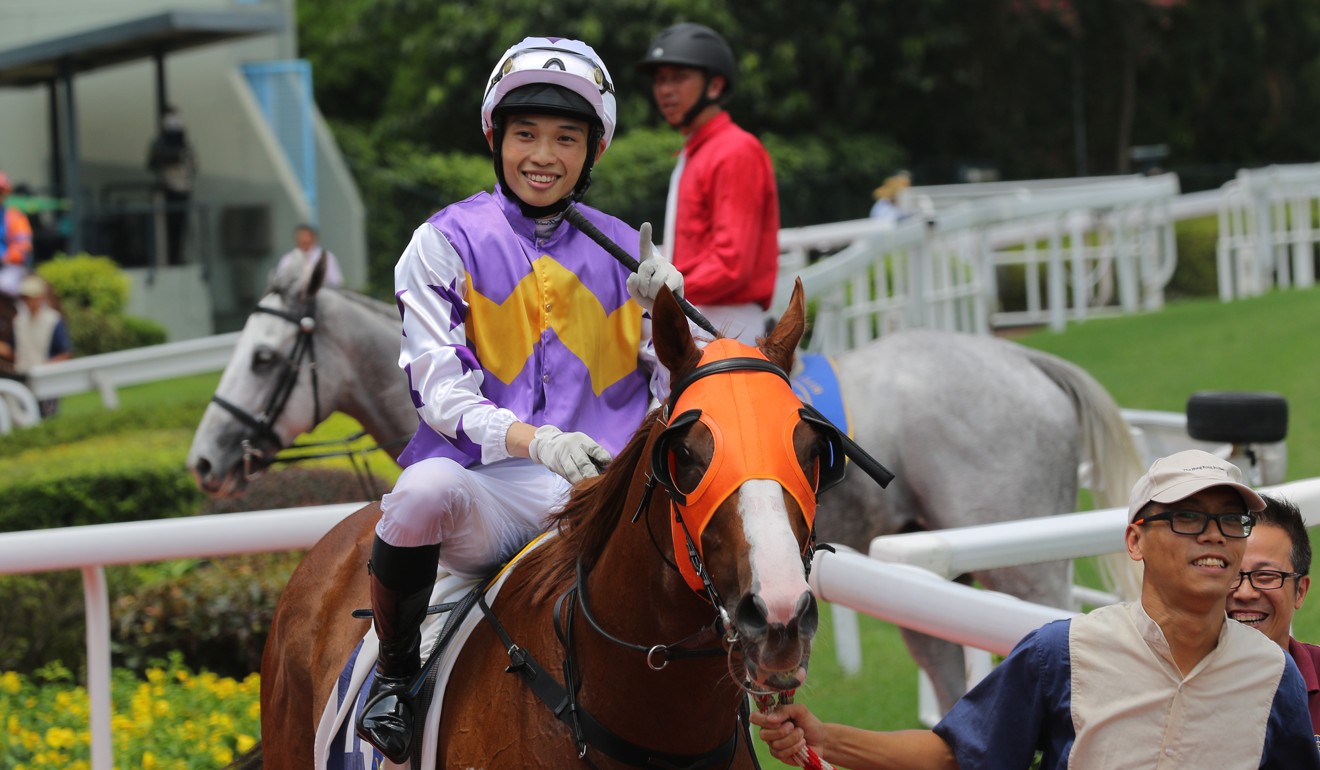 Wong's boss, and Exponents trainer, Me Tsui Yu-sak agrees, saying that his protégé has become far more cerebral about his riding.
"Before Jack would follow instructions, but I don't think he really understood why we would be asking him to ride a horse a certain way," Tsui said. "Now he understands why you are asking him, and understands what you want him to do. It has given him more confidence and I think he is riding much better now. Anyway, the main thing a jockey is judged on is "do they win or not?" and he is a winner."
Wong and other lightweight riders' stocks were given an undeniable boost during the week when Joao Moreira announced he would be departing Hong Kong racing at the end of the season.
Moreira's arrival in 2013 dealt a severe blow to the win totals of all jockeys, but perhaps it was the locals that were most affected as the Brazilian's lightweight status ate into opportunities usually afforded to Chinese riders.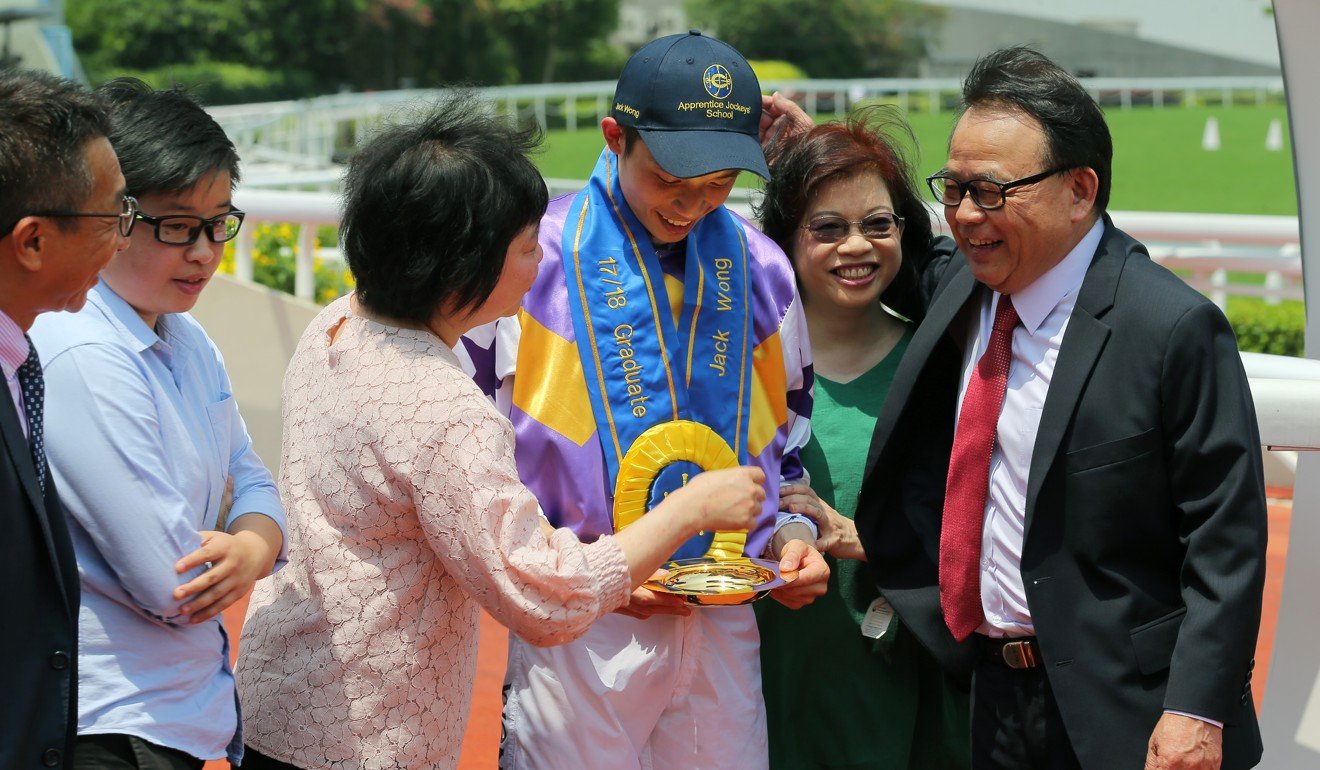 "It's not just Joao leaving so next season there will be a lot of changes, the whole place will be different," Wong said. "There will be more opportunities and I will be working hard, I feel positive about next season."
Unlike most prospects that join the Hong Kong Jockey Club Apprentice Jockeys' School, Wong, who is a grade seven pianist, was chosen more for his studious nature more than his athleticism.
That hasn't stopped Wong developing to the point that his riding style yesterday drew compliments on Twitter from top rider Blake Shinn in Australia.
Headmistress Amy Chan Lim-chee said that Wong had grown up fast in the apprentice school as part of the same class that produced former Tony Cruz Award winner Kei Chiong Ka-kei and current apprentice Dylan Mo Hin-tung.
"When Jack came to us he was only young, but he worked so hard on the physical part to catch up with his classmates," Chan said. "What made him stand out from his classmates is his discipline. He is the type of apprentice that thinks about things and asks good questions. I'm very happy and so very proud of him today."