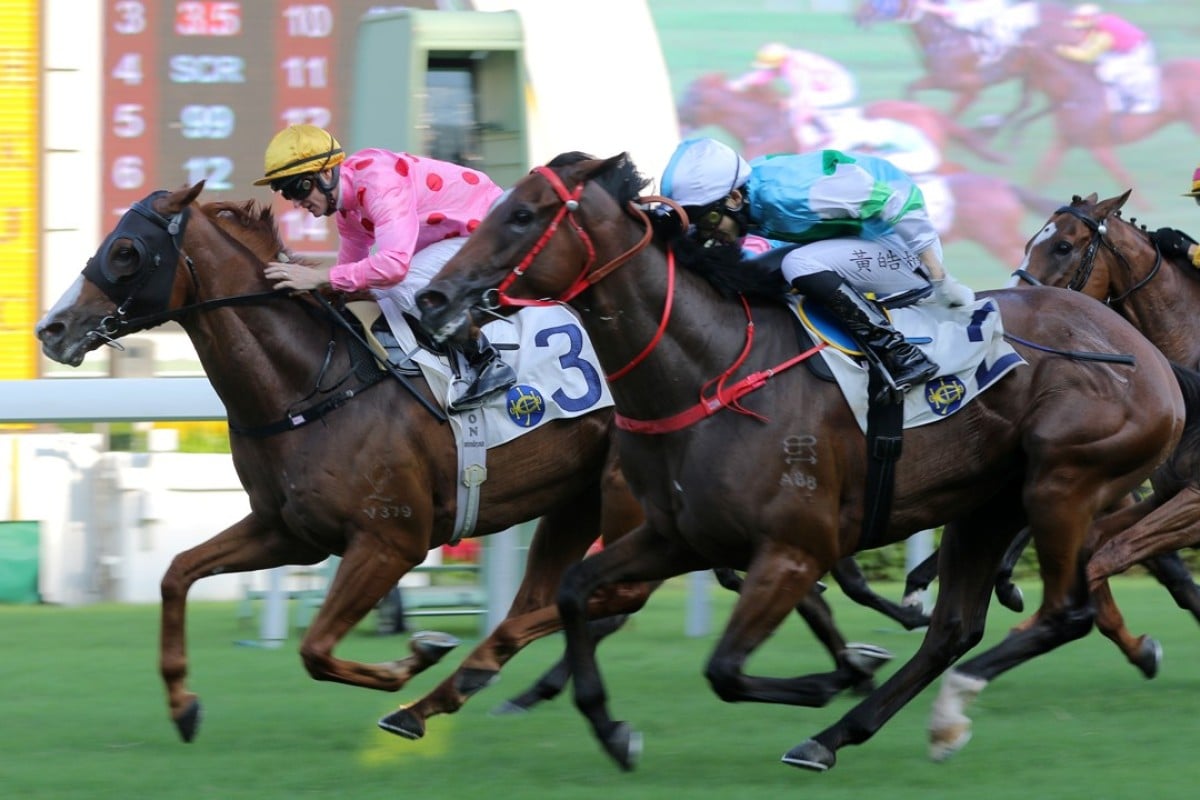 The stage is set for a grandstand finish to the jockeys' championship with a Zac Purton double at Sha Tin lifting the Australian to a one-win lead over Joao Moreira with nine meetings remaining.
The Magic Man has been in front from the opening day of the season when he rode the winners of the first five races, but he was out suspended on Sunday, so it gave Purton a chance to strike.
Coming into the meeting trailing by one, wins aboard Little Bird and Starship gave Purton the lead, leaving everything perfectly poised for a terrific battle between the two superstars.
"It's a better position when you are in front, so that's great," Purton said.
"I came here thinking I could ride two winners and I've gone home riding two winners so I suppose I've gone as I thought I would. I didn't think I had a great book of rides."
Moreira will be back in the saddle for Wednesday night's card at Happy Valley, with the contest heightened by the three-time champion's shock announcement that this will be his last season in Hong Kong before heading to Japan.
The pressure was on Purton to maximise his return during Moreira's two-meeting suspension and while he got a double at each of them, the market expectations on Sunday suggested he should have collected a bigger haul as he was on five favourites – three of them odds-on.
"Sometimes people can expect too much, I was doing the sums in the room and if you ride two winners per meeting – there's 88 meetings – that's 176 winners a year. You set records if you're doing that," Purton, who now has 117 victories for the season, said.
Zac Purton puts aside Hong Kong rivalry to pay classy tribute to outgoing Joao Moreira – 'He's made me better'
"People sometimes think you're going to go out and ride four or five winners every meeting and that just doesn't happen. It's nice to be in front and I think it's going to be a good battle from here on."
The Ricky Yiu Poon-fai-trained Little Bird was clearly the most impressive of his winners, leading all the way to capture his maiden victory in the Class Four Beas River Country Club Handicap (1,200m).
"He trialled well coming into it, I was worried pre-race there was quite a lot of fast horses in it, so I was very assertive early," the jockey said.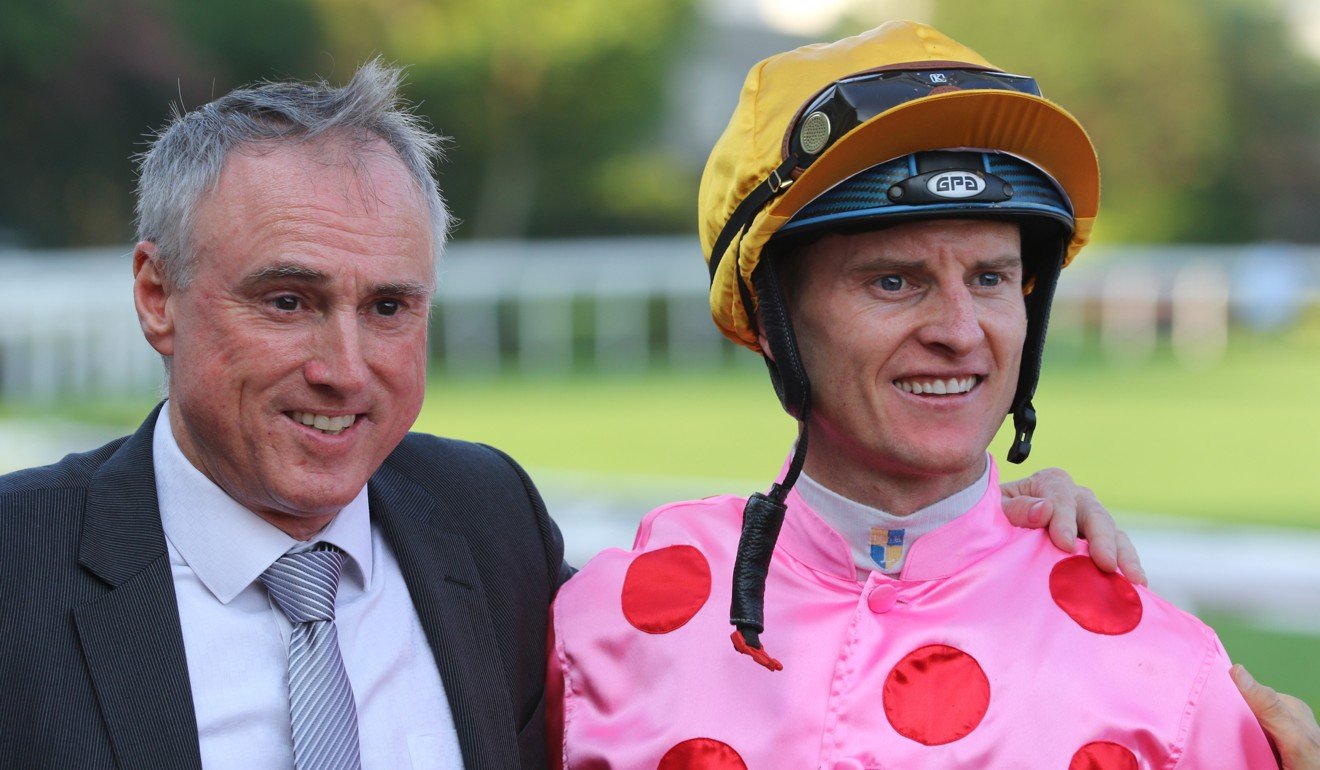 "He's not the type of horse you want to hold up and sprint on anyway – he's a bit of a galloper – so I was happy to roll along a bit on him. He won nicely in the end."
Paul O'Sullivan's Starship showed he was too good for Class Four, showing a strong finishing burst in the Hilltop in the Valley Handicap (1,400m).
Zac Purton unsure how trainers and owners will react to Joao Moreira's announcement
"It was a good win, he was unlucky last time so it was good to see him get out into clear galloping room this time," Purton said.
"He won quite comfortably, he got to them quite quickly then idled a bit and fought again late. It was a good effort."
Of the three other short-priced favourites who got rolled – Quadruple Double, Rocketeer and Handsome Bo Bo – Purton was most disappointed by the latter's run.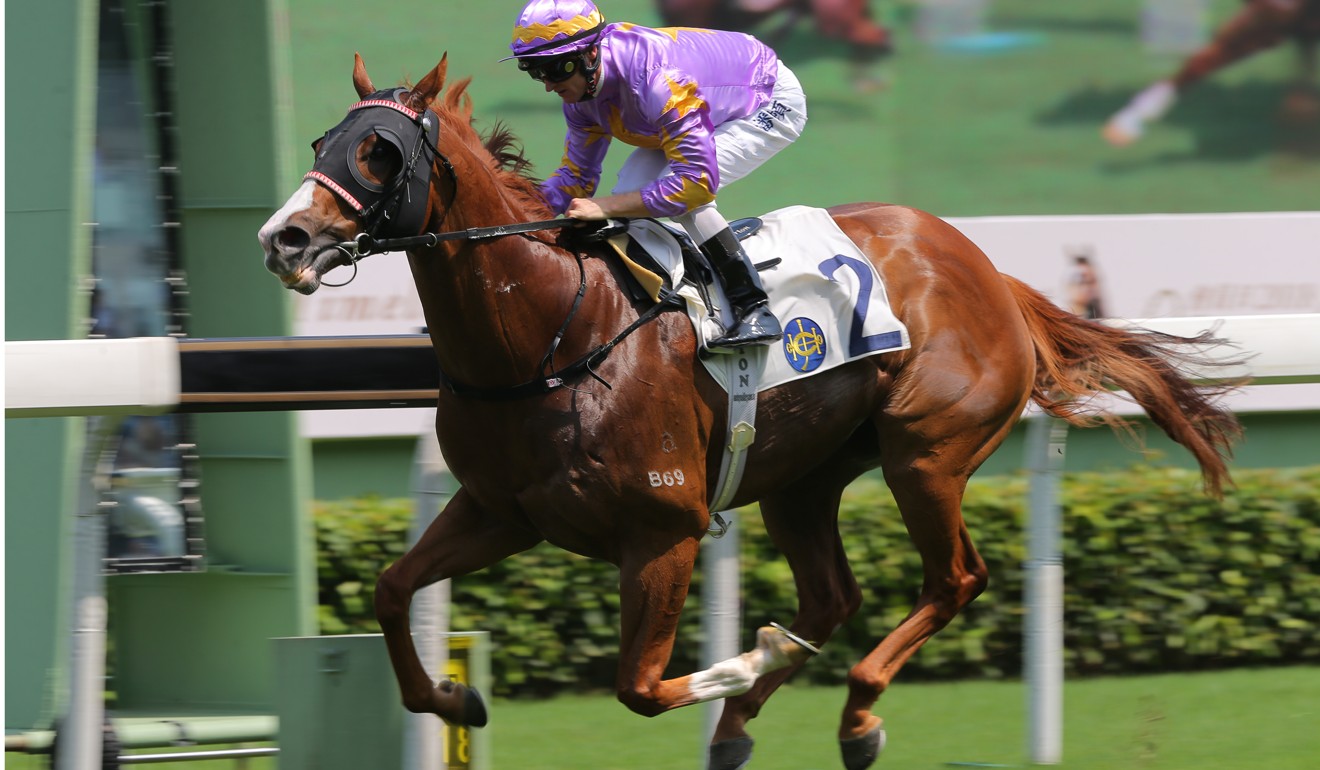 "I thought Handsome Bo Bo might have won, but that's the way it goes," he said.
"He's gone up quickly in the ratings and it's a hot time of year, maybe it's all caught up with him a bit."
Master Albert was the horse who beat Handsome Bo Bo, breaking a run of outs for trainer Chris So Wai-yin.
After having 56 winners last season, things haven't gone as well for So this time around with Master Albert his 23rd victory of the term and just his second since March 28.
"It's been a tough season for me with 44 seconds," the trainer said.
"He's a horse you can't light up early, you've got to let him run his own race and allow him to finish off. He showed his superior turn of foot today."