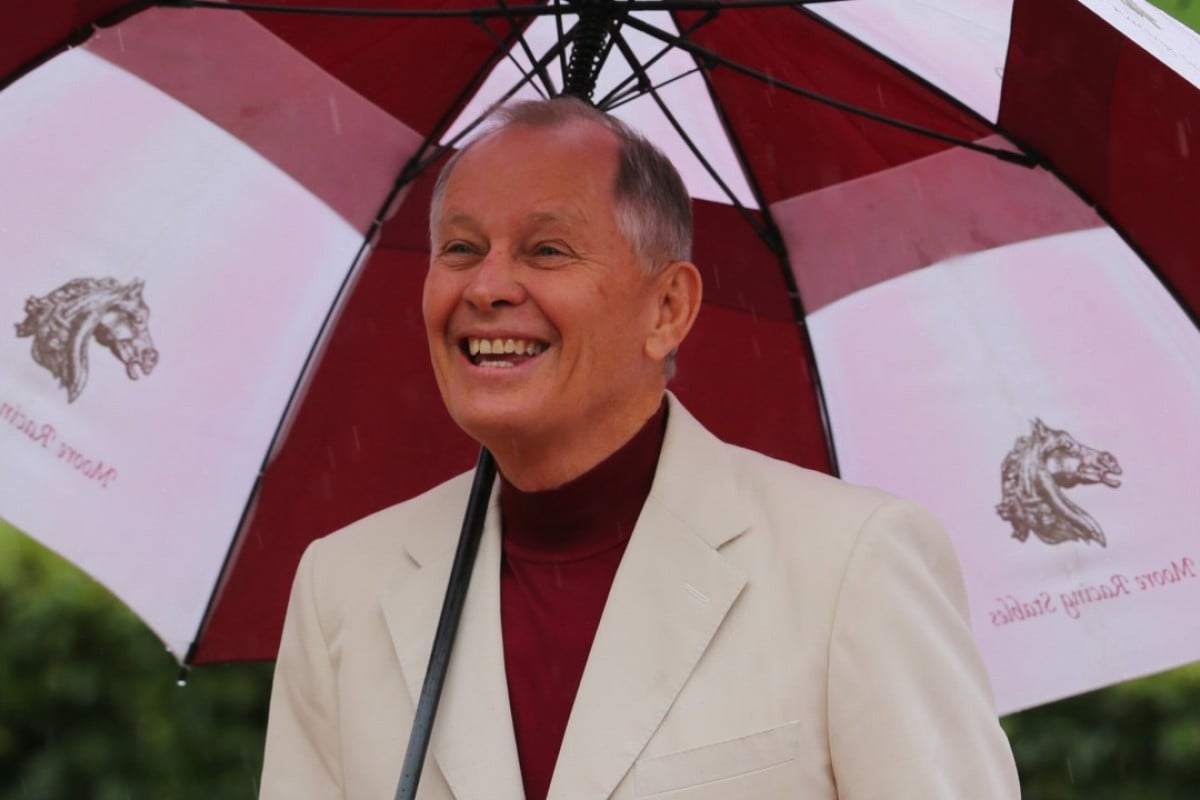 John Moore will be doing his best Japanese rain dance to ensure Werther gets a soft track for Sunday's Group One Takarazuka Kinen.
The champion trainer likes what has seen from the 2015-16 Horse of the Year in preparation for the Hanshin feature and is hoping favourable conditions can help give him an extra edge.
"I'll be singing in the rain," Moore said in Osaka on Friday morning. "The weather report for the weekend is rain and he loves wet tracks. He is a much better horse with cut in the ground so I hope it rains.
"We saw him on a rain-affected track [in the 2016 QE II Cup] and he won by four-and-a-half lengths.
"I think he's got a very good chance to win on Sunday, particularly if there's cut in the ground. He's good on a firm track, but he's even better on a softer track."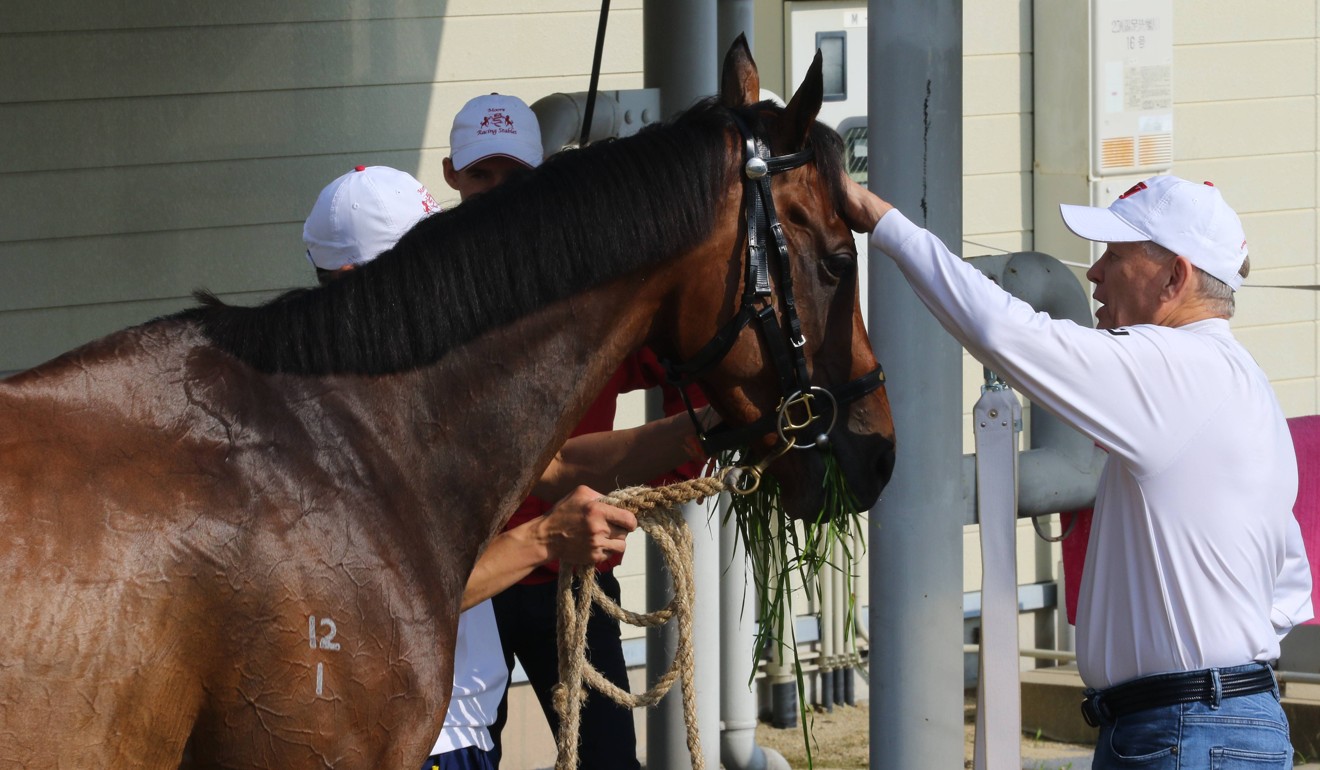 While Werther faces a big challenge coming up against the might of the Japanese on their home soil, Moore is looking at the positives.
He has been tinkering with what gear, if any, to use with Werther and while the blinkers won't be there on race day, he will go to the barriers with cheek pieces on but won't necessarily wear them in the race.
"The rules in Japan state that you can put cheek pieces on and you can go to the starting gate and take them off if you want," he said.
"Hugh Bowman, if he feels the horse going around to the start is going a little bit too hard, then he will take them off. So whether we use them in the race is up to the jockey. He did work in them and the riding boy reported he worked very well."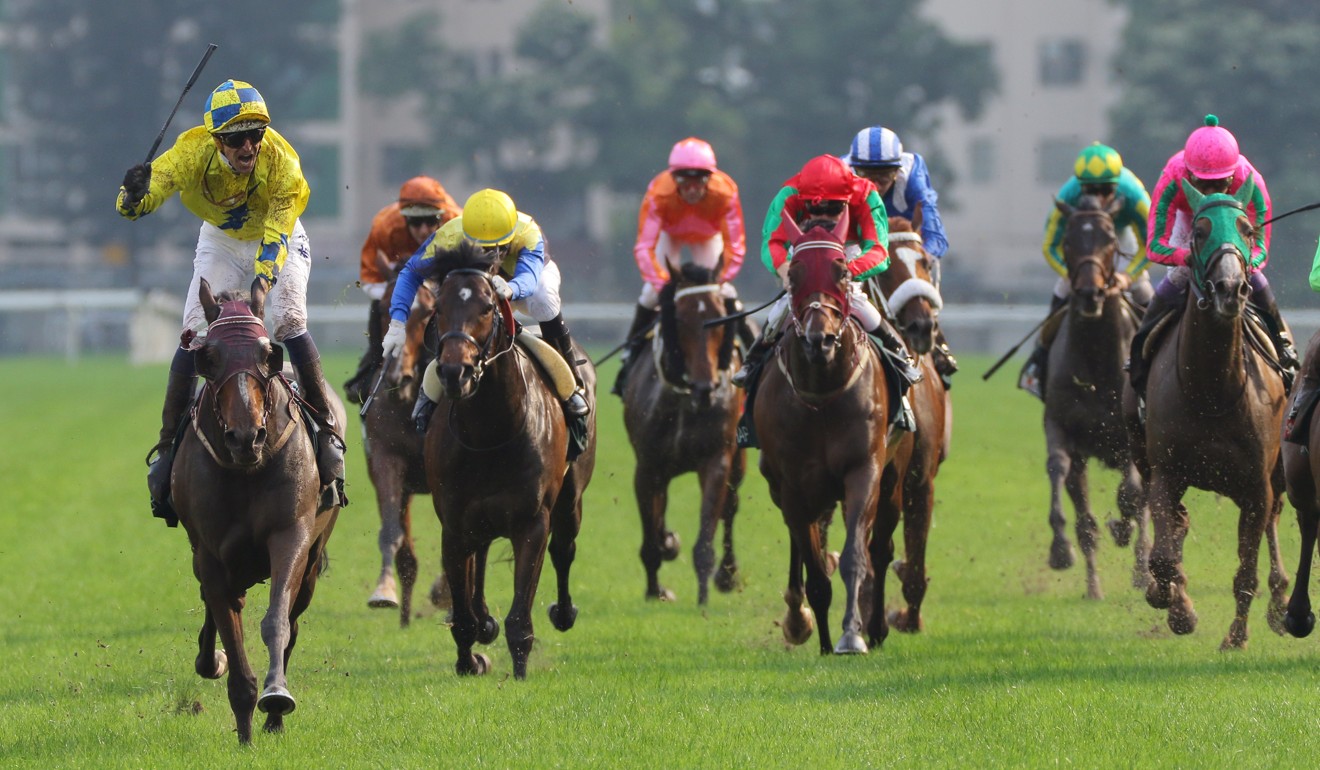 The barrier draw didn't turn out in Werther's favour – he landed gate 13 – but the trainer isn't too concerned.
"I walked part of the track today and noticed the 2,200m start is right down the end of the straight and I don't see any difficulty with that so 13 doesn't worry me," Moore said.
Osaka earthquake shakes Werther's camp, but Takarazuka Kinen quest continues
"We have the services of Hugh Bowman – he's already won the Japan Cup, he knows the styles of the jockeys here, the tempos – so I'll leave it in his hands to find the best position."
While Werther has plenty of experience travelling after his time in New Zealand and Australia, this is his first overseas trip since arriving in Hong Kong and Moore admits "it's been a long time coming".
The stable had plans to race him in Dubai previously, but owner Johnson Chen opted to stay home instead.
However, with that door now open, a strong performance on Sunday could be a precursor to more international travel with Dubai and the relaunched Singapore international races potentially options.
"If he can run admirably, maybe the first three and really give a good show … that would be on the cards," Moore said.
John Moore's plans for Werther's Takarazuka Kinen assault hang in the balance
"It would be nice to think Dubai would be part of his programme for the next Hong Kong season but it's all to do with his health."
It has been a while since Moore last competed in Japan – Joyful Winner (ninth) and Able One (12th) in the 2007 Yasuda Kinen – and he is thrilled to be back.
"The Japanese have been very kind in sending their top horses to Hong Kong – we know about Maurice beating my Able Friend – so I thought it was my time to reciprocate," he said.