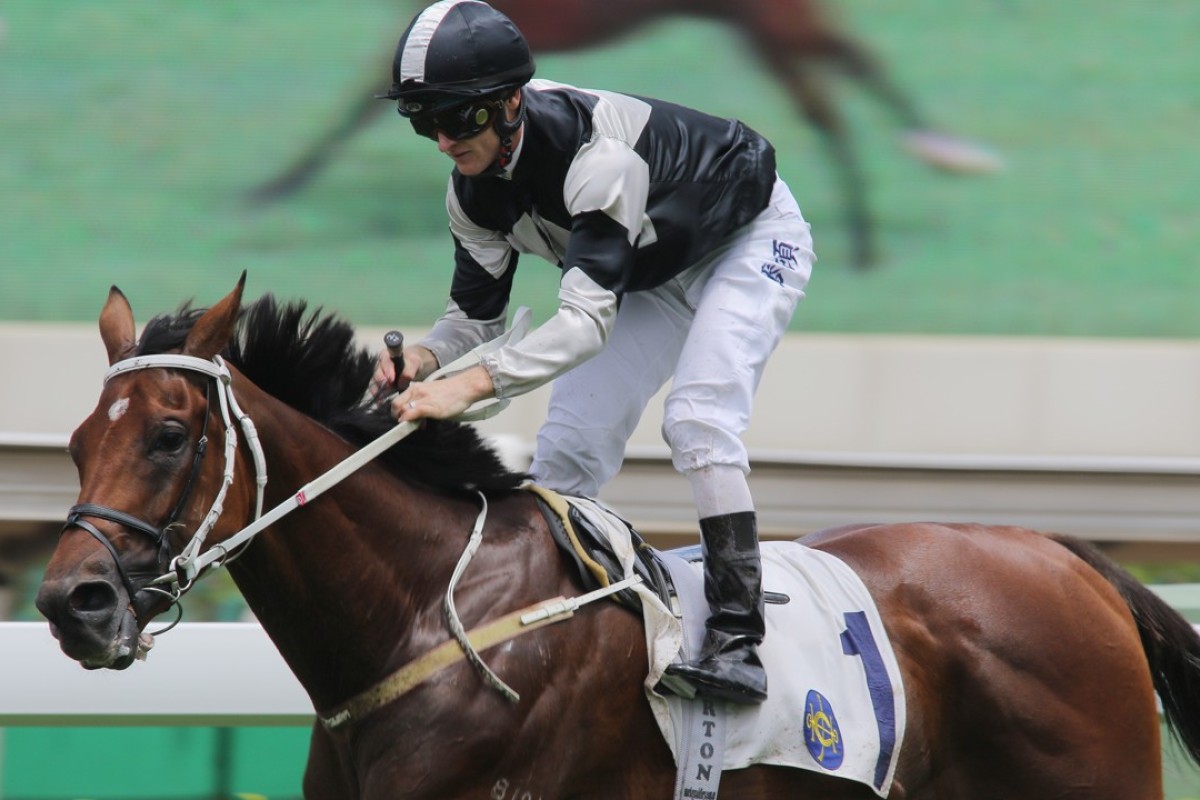 Sometimes "winning pretty" isn't the point and while Zac Purton's decision to back Exultant's superior staying ability in the Group Three Premier Plate may not win him ride of the season, it was smarter than it looked.
Purton went into the 1,800m race on Tony Cruz's dour four-year-old believing his only genuine threat was stablemate Gold Mount and knowing that top weight of 133 pounds could dull his already one-paced horse's turn of foot even further.
With Exultant and Gold Mount both back-markers and coming back sharply in distance from the 2,400m Group One Champions & Chater Cup, Purton took matters into his own hands and luck in running out of the equation.
"You can't sit and sprint on him, he is just a stayer," Purton said. "Gold Mount was the one to beat and if I had a start on him he wasn't going to catch me. You don't have to ride pretty races sometimes. You just need a plan and go out and execute it."
"Zac rode a perfect race," Cruz said. "He went early, he was forced wide and even though people might have been saying to themselves 'what is he doing?', that was the only way he was going to win that race."
Purton also has to be given credit for the development of Exultant this season. Previously Exultant would have over-raced had he been placed so prominently, but the Irish import's racing manners having improved dramatically.
"He wouldn't have been able to be ridden like that before," Cruz said.
Purton was modest about his input.
"I think the horse has just learned as he has gone along, Tony has done a lot of work with him too and he has chilled," he said.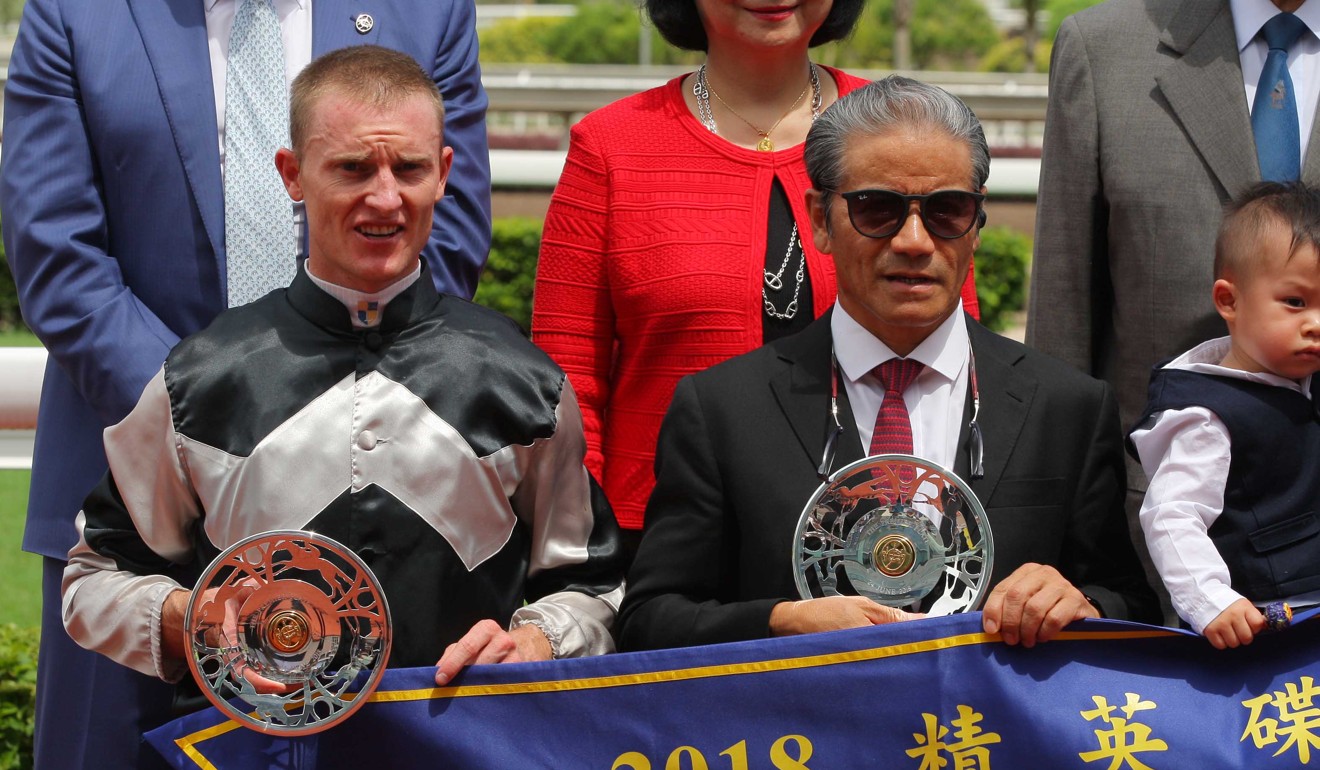 "I can't take too much credit but I did make a conscious effort in a few races to try and get him to relax. But he is a gem to ride in a race now, he doesn't even touch the bit."
After placings in the final two legs of the four-year-old series, Exultant scored an easy win in the Group Three Queen Mother Memorial Cup – courtesy of what might have been the ride of the season from Purton – before a second to stablemate Pakistan Star in last month's Group One Standard Chartered Champions & Chater Cup.
Werther goes down fighting in Japan Group One with gallant second in Takarazuka Kinen
"We've got a very good horse on our hands and he will be even better next season," Cruz said. "We will be bringing him back with his main target the Hong Kong Vase on international day."
Purton wasn't as bullish, pointing to the horse's distinct lack of acceleration as a huge disadvantage in Hong Kong's style of racing.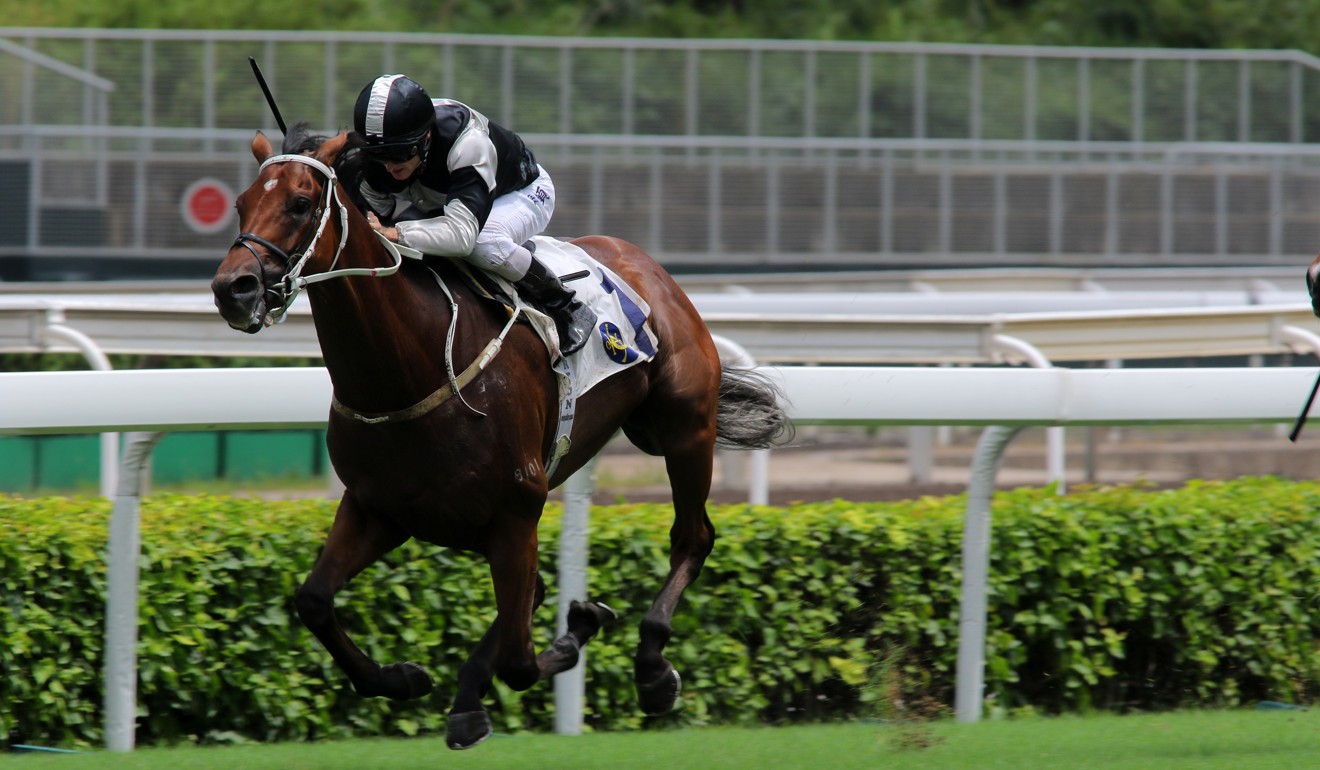 "He just has no turn of foot at all and that can really hold a horse back here," he said. "If you don't get races run to suit at Group One level, you just can't win, and he isn't going to get the types of races he needs."
Win or go home: Derek Cruz still fighting for his training career
The margins proved Purton's assessment that it was a two-horse race right; runner-up Gold Mount beat third-placed Dinozzo by three lengths and the head start Exultant had at the top of the straight – courtesy of the aggressive ride – was the difference between winning and losing.
Gold Mount's form – it was his fourth minor placing in a Group race this term – gives the Pan Sutong-owned stayer the look of a horse to watch for next season, even if his distance range will be limited.
"He has been great and I expected my horses to run one-two," said Cruz. "The difference wasn't just tactics, Exultant has got an edge on Gold Mount. Gold Mount just doesn't have any early speed at all, and he isn't very big either."
Purton added to with victory aboard Enjoy Life, helping the Australian jockey to a two-all result in his head-to-head battle for the jockeys' championship with Joao Moreira.
Proud John Moore eyes off Dubai after Werther's bold effort in Takarazuka Kinen
Purton now has 126 wins and leads Moreira by five with six meetings remaining in the season, but also holds an all-important tiebreaker for most seconds, meaning his lead is essentially six.
"I came here today hoping I would ride two or three winners so I can live with the results," Purton said.