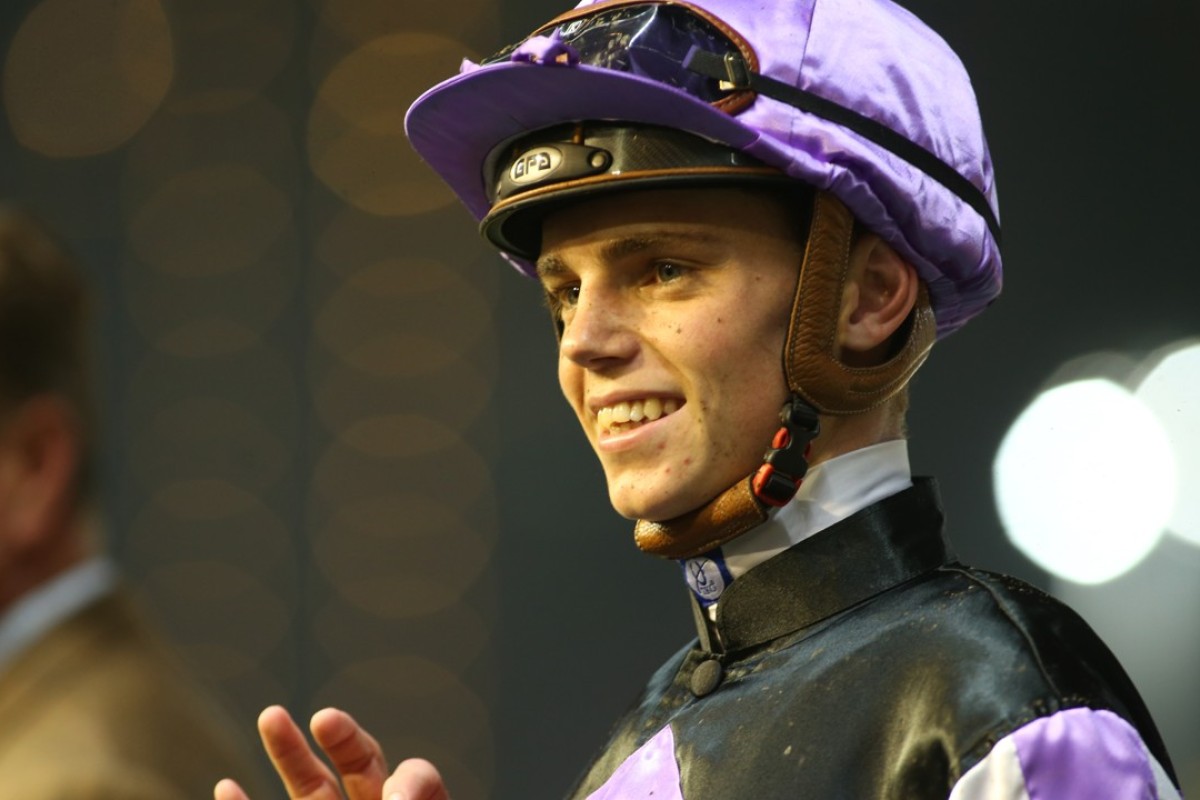 Callan Murray is one tough cookie so a broken nose wasn't going to stop him from missing any rides.
The 22-year-old is thrilled to be back in Hong Kong, but the season opener is one he will remember for all the wrong reasons.
Not only did the South African cop a two-meeting suspension and miss out on a winner, he had to make a quick trip to hospital after the meeting for a couple of bouts of surgery.
Murray's mount in the fourth race, Corre Rapido, headbutted him and while he was able to finish the meeting, it needed some attention afterwards.
When he showed his face at trackwork the next morning, it looked like he had gone a few rounds with Mike Tyson.
Callan Murray was front and centre for 'Pakistan Stop' and now he's out to make history of his own
"Unfortunately the horse hit me in the face going to the start and I had to have some plastic surgery, but it was just a small break and not too much of a setback," Murray said.
"It was two small procedures but everything went to plan. The plastic surgery was to make it look good and it's clear to breath so it's all good.
"It hasn't been the most ideal start but I'm in good spirits. I'm feeling fine, just trying to get a winner. I'm sure it will come, you can't rush it."
Despite the incident, the affable Murray did not miss any work and that sort of attitude is sure to win him plenty of friends at Sha Tin.
Quarantine issue begins to have real impact
Hong Kong racing fans will miss out on seeing three-time Group One winner Trapeze Artist if the quarantine issue with Australia isn't resolved soon.
Australia's quarantine ban on horses travelling from Hong Kong has dragged on for almost a year and while the Jockey Club remains hopeful of a solution before the International Races, it all remains up in the air.
Trapeze Artist with a dynamite sprint!!

Redzel gives a good sight rounding the bend, but the @GRyanRacing-trained colt was more than game, driving hard and fast to the line for a statement win in the T J Smith!! pic.twitter.com/yTg4LjiEA7

— Sky Racing (@SkyRacingAU) April 7, 2018
Last week, trainer Gerald Ryan revealed the connections of Trapeze Artist – who is the second favourite for The Everest – were keen to compete in the Hong Kong Sprint, but it wasn't an option in the current environment.
Jockey Club hopeful of resolution in Australian quarantine stand-off by HKIR
"[Owner] Bert Vieira was brought up in Hong Kong and he would have loved to take the horse to Hong Kong for December, but because of the quarantine restrictions he wouldn't be able to come back to Australia. Unless they lift them or ease them, that won't be happening," Ryan said.
"The day after the Everest he is booked in to get inoculated to go overseas because the plan is, if he retains his form, is to end up at Ascot next year with him."
Odds-on, look on
Punters who like getting stuck into short-priced favourites copped some punishment on Sunday.
Just two of the 10 favourites on the card won (Circuit Number Two and Supreme Witness), with two odds-on pops going under.
Rattan jumped at $1.40 in the feature but could not run down Romantic Touch, while Aerohappiness came third in the last race after going off at $1.90.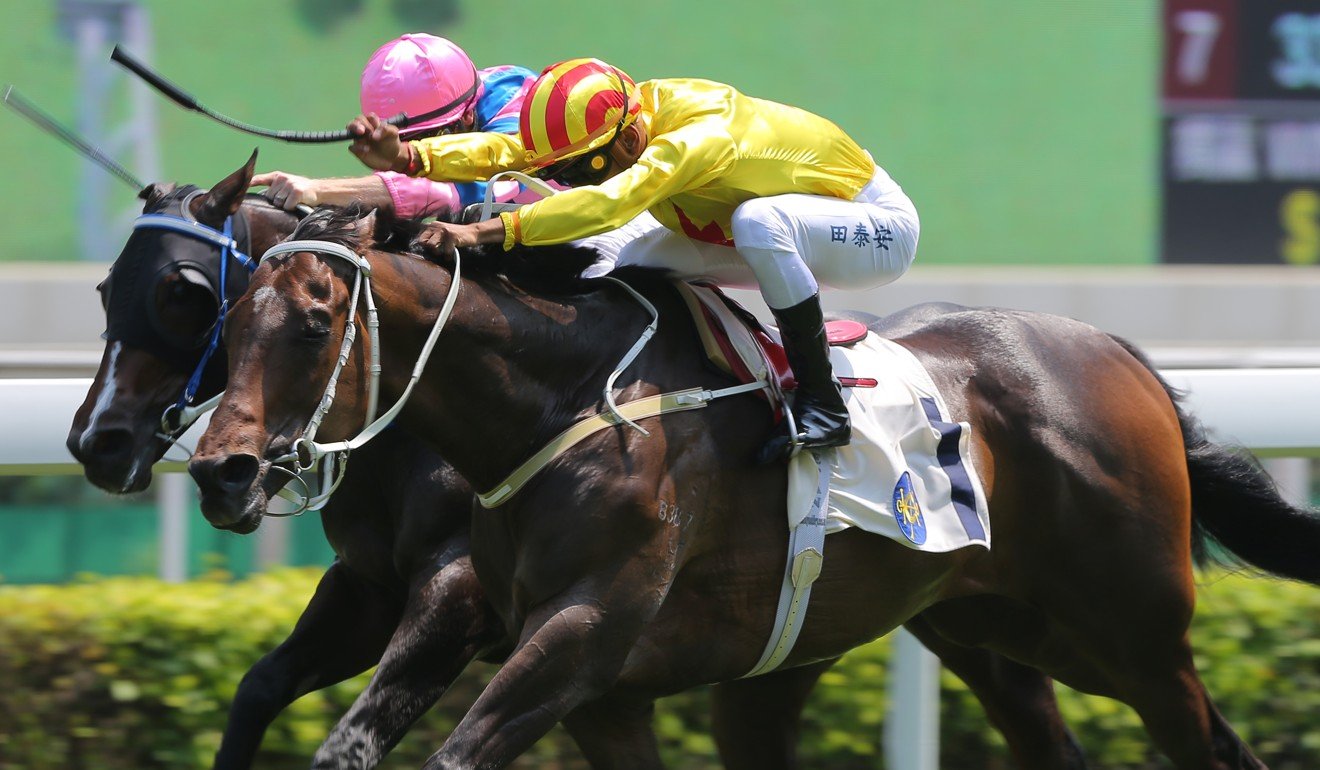 Pakistan Friend came third at $2.50, Smart Charade ($2.60) was used up early in his race and finished down the track, while My Winner ($2.90) finished fourth.
While most fans would have done their cash, it was a terrific result for whoever found all the winners of the Six Up as they collected 30 per cent of almost HK$10.4 million.
The rest of the HK$7.279 million will jackpot into next weekend's pool.
Removing the doughnut
A couple of trainers and a couple of jockeys landed their all-important first winners of the season on Sunday.
No one wants to be stuck with the "0" next to their name for too long and it is always good for the confidence to get back into the winner's circle.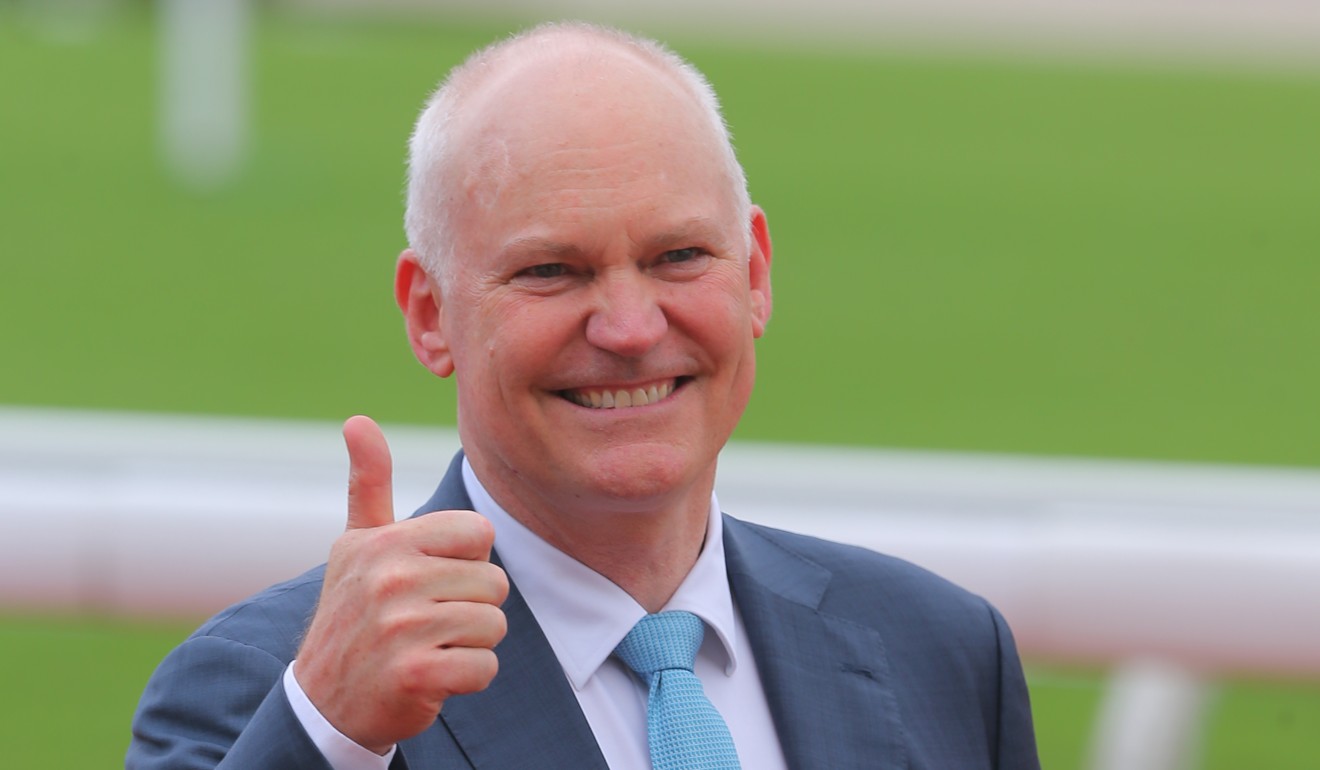 Michael Freedman and David Hall both endured tough campaigns last season so they walked away from the meeting feeling better after the victories of Endearing (Douglas Whyte) and Kirov (Matthew Poon Ming-fai) respectively.
Karis Teetan didn't just break his mini-drought, he smashed it with a treble, while Alberto Sanna picked up where he left off last season, lifting an outsider (Great Treasure, 24-1) to victory.
Alberto Sanna determined to make the most of his first opportunity to ride for John Size
After three meetings, seven jockeys (who have ridden this season) were left winless while the same number of trainers remain in that category.
Eddy the eagle flying high early
Last season, Eddy Lai Wai-ming collected just five winners from his 309 rides and this year he is already up to 40 per cent of that total after just 10 rides.
Both of the 44-year-old's wins have come for Dennis Yip Chor-hong, the latest when guiding home Hinyuen Swiftness in the Class Four Shantou Handicap (1,400m).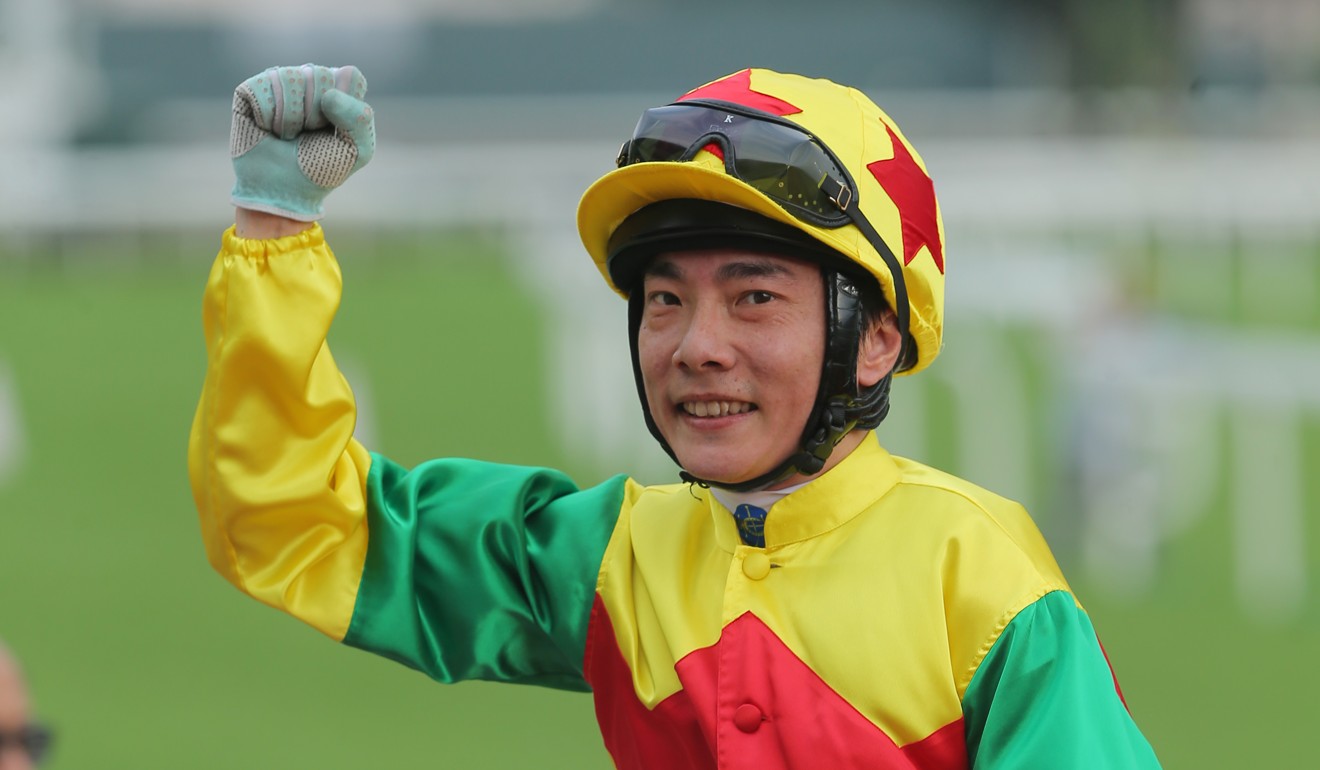 It was almost an even bigger day for Lai, as he also recorded two seconds – one with Grand Harbour and another with Lucky Guy.
Who would have thought after 28 races this season, Lai would have more winners than Neil Callan, Umberto Rispoli, Callan Murray, Keith Yeung Ming-lun and Chad Schofield combined?
A great start given he was put on notice about his performance by the Jockey Club in June.