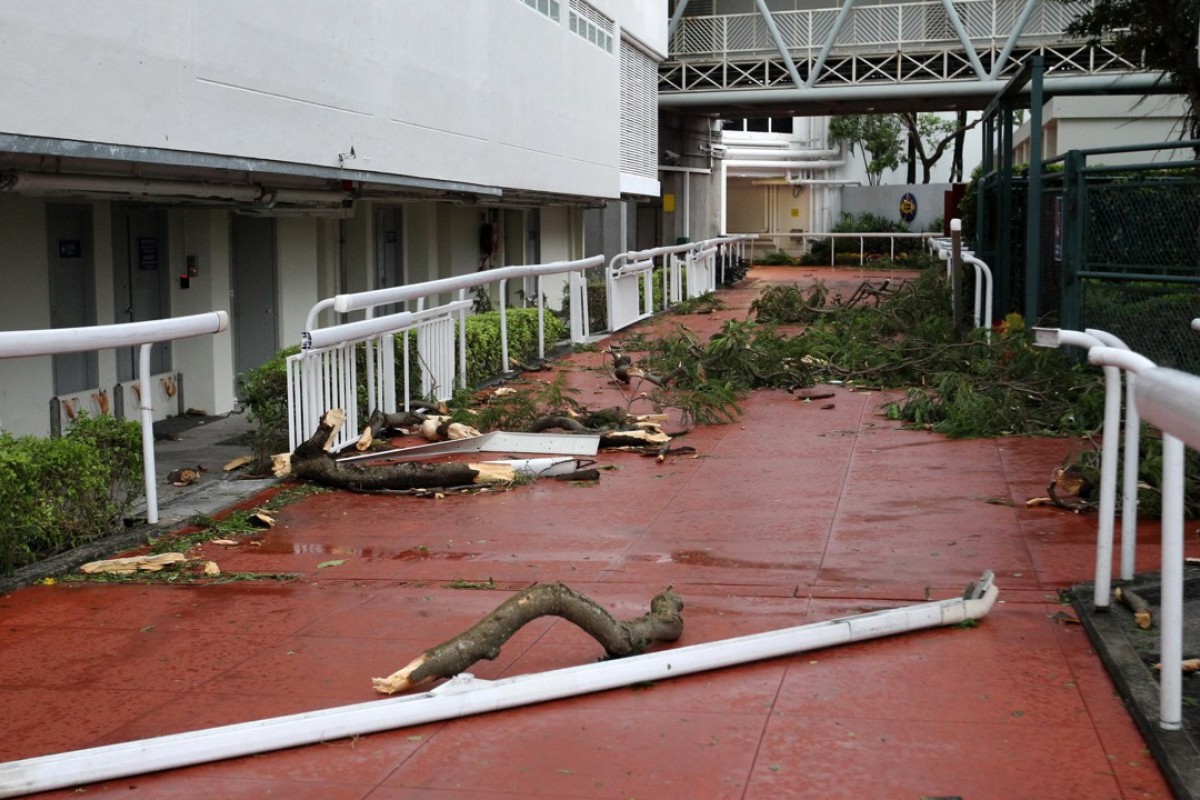 Less than 24 hours after Typhoon Mangkhut hit Hong Kong, horses at Sha Tin were back in the trotting ring and the swimming pool as if nothing had happened.
Despite the severity of the storm, there were no reports of any injuries (equine or human) at Hong Kong's home of horse racing, but there was a lot of superficial damage.
"No reports of any incidents at all, so good news," Jockey Club head of raceday operations Stephen Higgins said.
"We had a few ceilings down in the building and there's a lot of debris around but thankfully nothing serious and the precautions we took have paid off.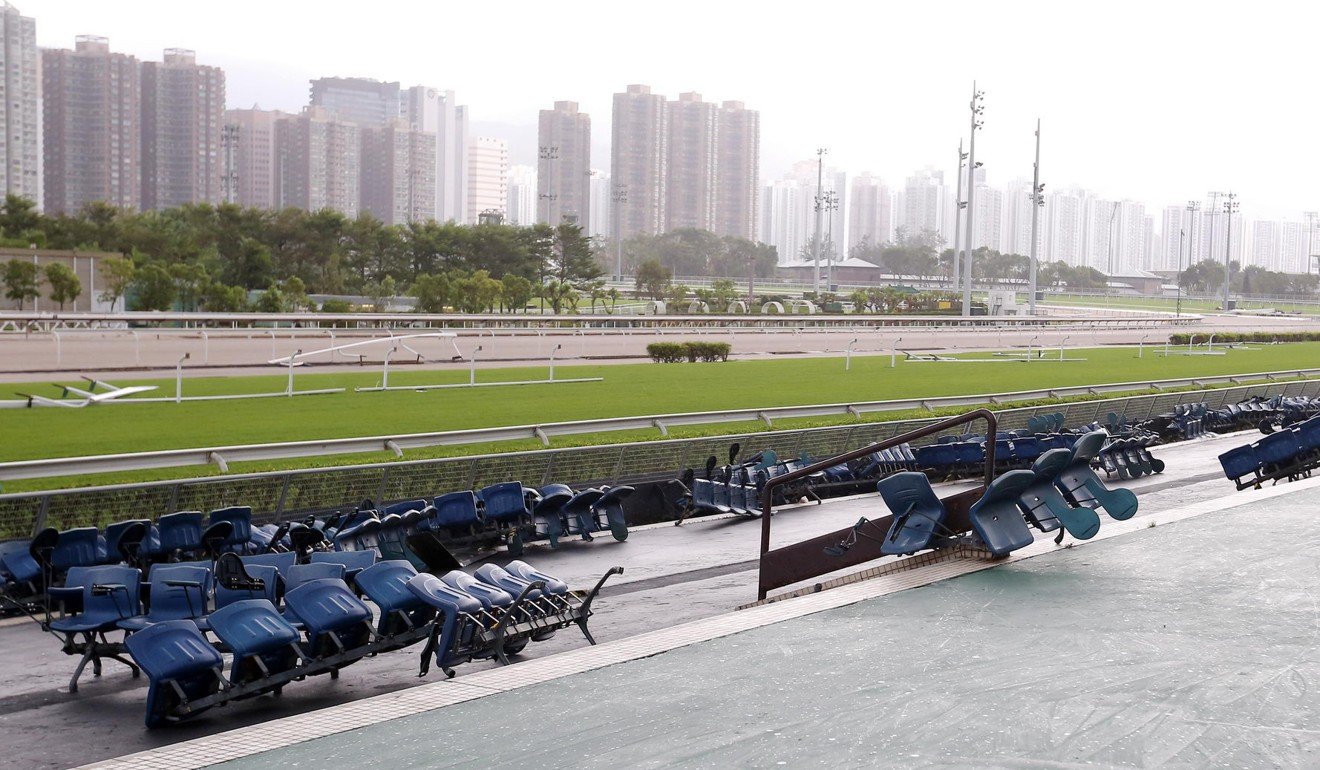 "There's nothing structural, the running rail is down, there is a lot of tree damage but track work will re-open [on Tuesday].
"The trotting ring was open this afternoon, the equine pools are up and running. We're very fortunate to be honest because we've missed a significant amount of the damage.
Jockey Club cancels race meeting as Super Typhoon Mangkhut bears down on Hong Kong
"The biggest change is [Tuesday's] barrier trials are now on Wednesday."
It was a similar story at Happy Valley, but a tree outside the racecourse fell and knocked out the tram line.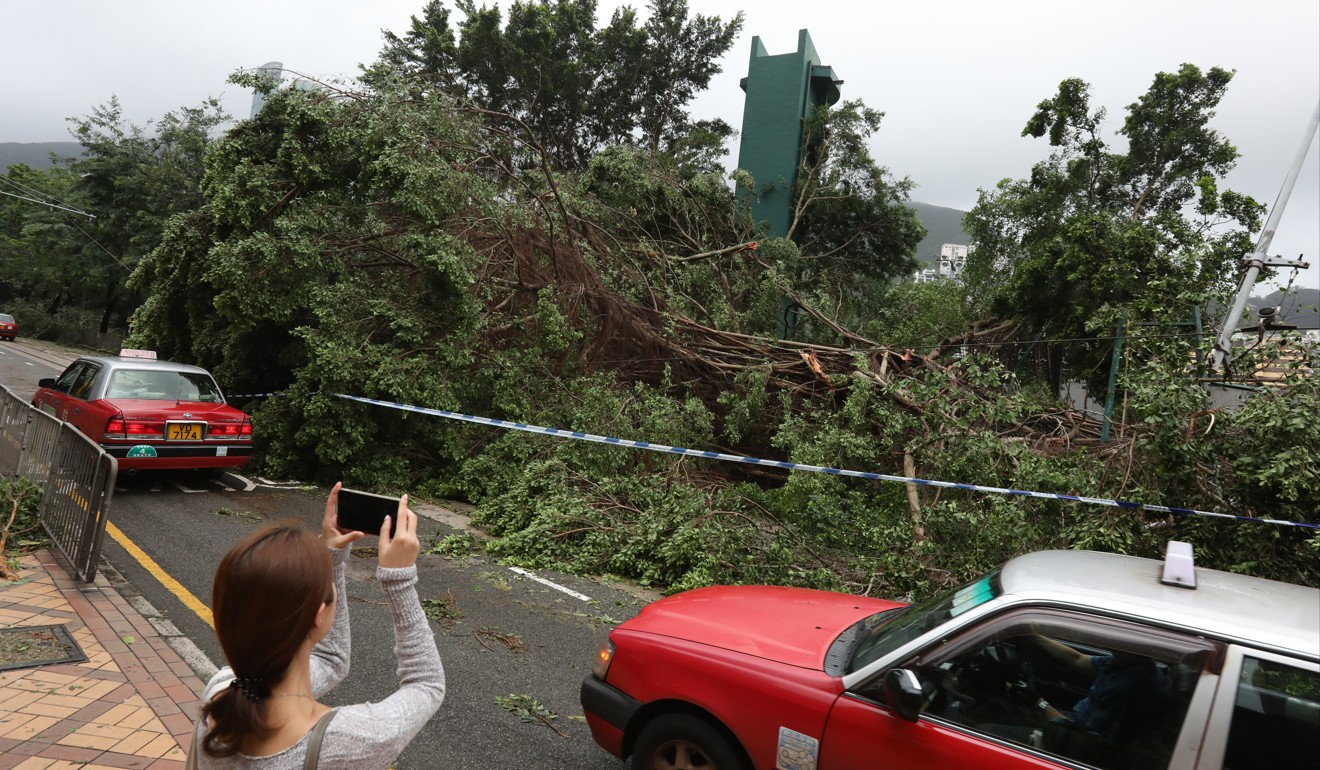 While those horses based on Conghua, the Jockey Club's new HK$3.7 billion facility in the mainland, were unaffected by the commotion and were able to train as per usual on Monday.
China embraces new racecourse with Hong Kong Jockey Club leading the charge for change
Jockeys based at Sha Tin shared the experience on their social media accounts – they were glad Sunday's races were cancelled.