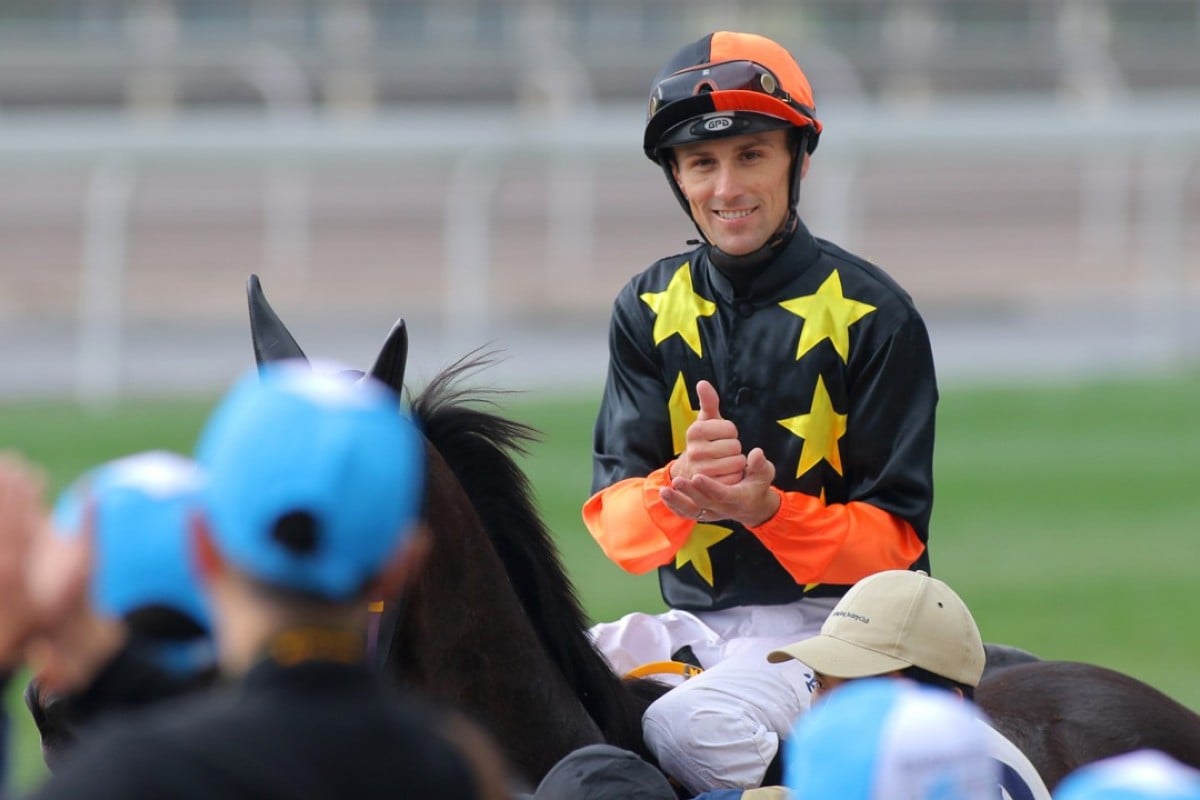 Australian jockey Tye Angland plans on becoming a gun for hire in Hong Kong, hoping his "hit and run" mission on Sunday will act as a launching pad towards next month's Longines International Races.
The 29-year-old spent four seasons in Hong Kong where he rode 139 winners before returning home to Sydney in 2014, but retains a keen interest in racing here.
Angland returns for a one-off meeting on Sunday to help cover a jockey shortfall and has shown he still has strong connections in Hong Kong, snaring seven rides, mostly for top trainers John Size and John Moore.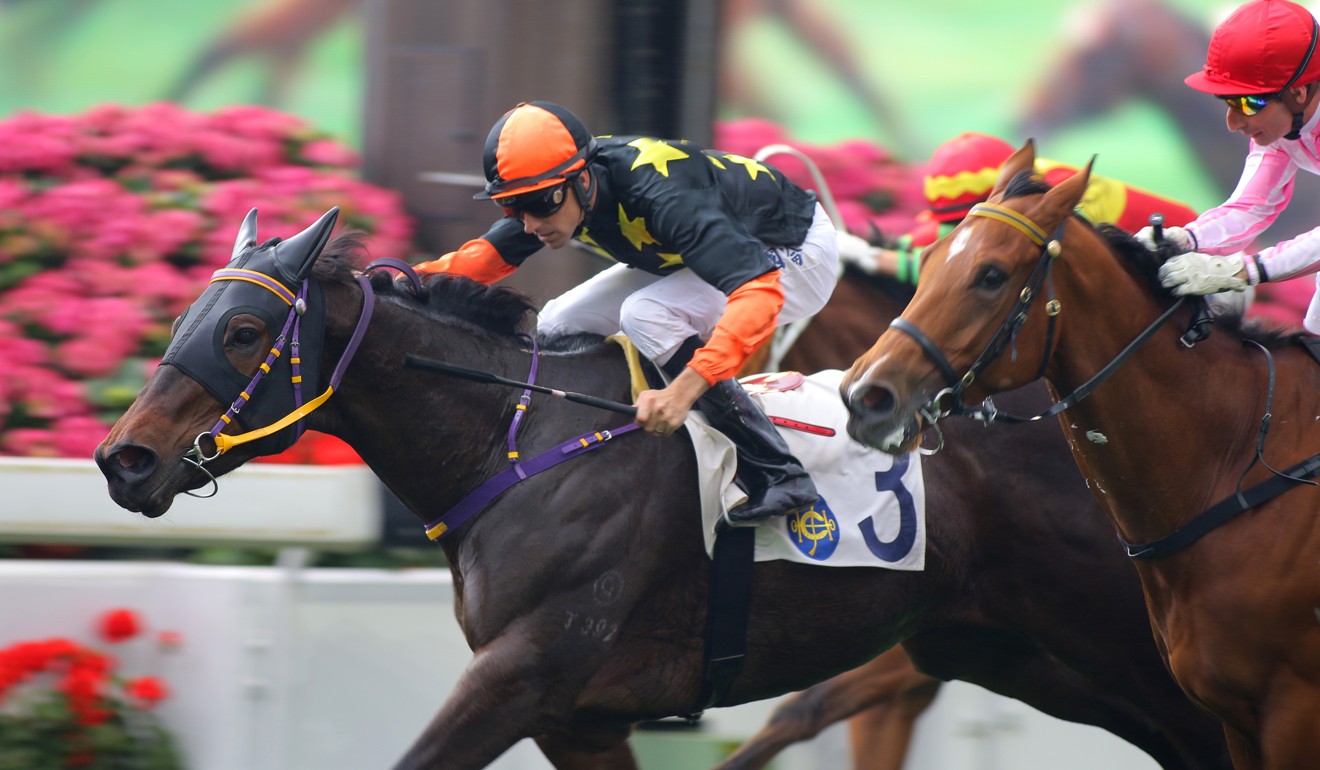 As a result of the call-up, Angland has also secured the ride on Ivictory in the Group One Hong Kong Sprint (1,200m) next month with regular jockey Zac Purton opting to partner David Hall's Little Giant.
"John [Size] flicked me a message this morning and I took it straight away," Angland said.
"His run was disappointing on Sunday, but 'Sizey' is a pretty damn good trainer at getting his horses back to their peak for the big races."
John Size says business as usual for star sprinter Ivictory after mystery flop
Angland is keen to add extra rides to his book for the lucrative day.
"I saw it as an opportunity to build on the relationships that I set up there and get some rides for the international meeting, which worked in the end," he said.
"I want to keep in touch with everyone so when these big meetings come up I can get a phone call and pick up a good ride.
"I am pretty settled here [in Sydney] so I am not looking at any long-term contracts but a couple of hit and run missions is what I want to be able to do."
Having only received the phone call from the Jockey Club last week, Angland said he was happy to have been able to secure seven rides with what he believes are two genuine winning chances in Follow Me (Class Four Chevalier Environmental Engineering Handicap) and What Else But You (Class One Chevalier Cup).
Size and Angland have a long history, the duo pairing up 141 times for 16 winners and 42 placings.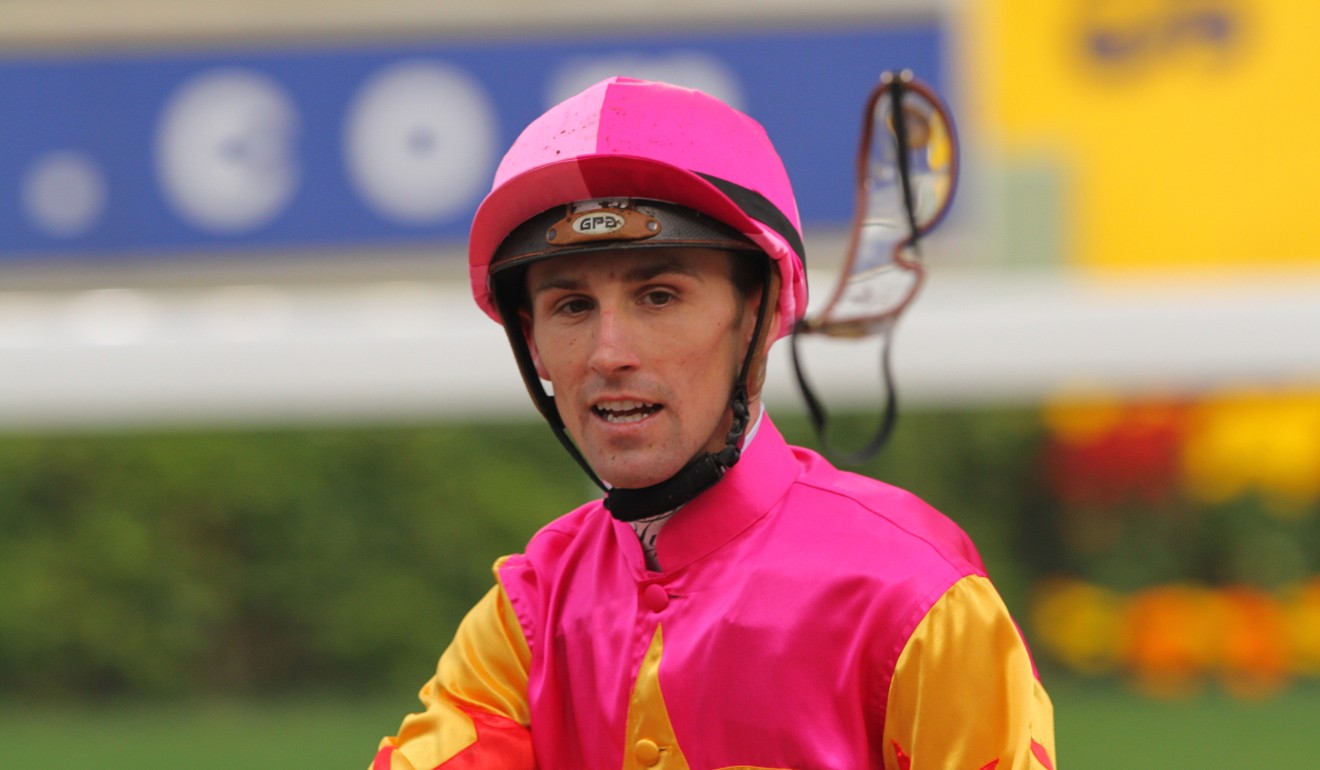 It has been more than two years since Angland last rode in Hong Kong with his last winner coming on the Benno Yung Tin-pang-trained Happy Cooperation on March 20, 2016.
"I only got the phone call a few days ago, last week so I jumped straight on the phone and let a few people know I was coming back. I was lucky enough to get a few nice offers," he said.
"I've got seven rides with probably two good chances and a couple of each-way chances, having not been there for so long, I am pretty happy with being able to get those."
HKIR: Mr Stunning out to spoil former handler John Size's Sprint party
During his last season in Hong Kong in 2013-14, Angland managed a career-best fourth in the jockeys' championship with 49 wins at a strike rate of 12 per cent which included a Group Two win for Size on Endowing.
Having been back in Australia since then, Angland said there was a noticeable difference in racing patterns between the two jurisdictions, with Sydney riders often opting for a sit and sprint method.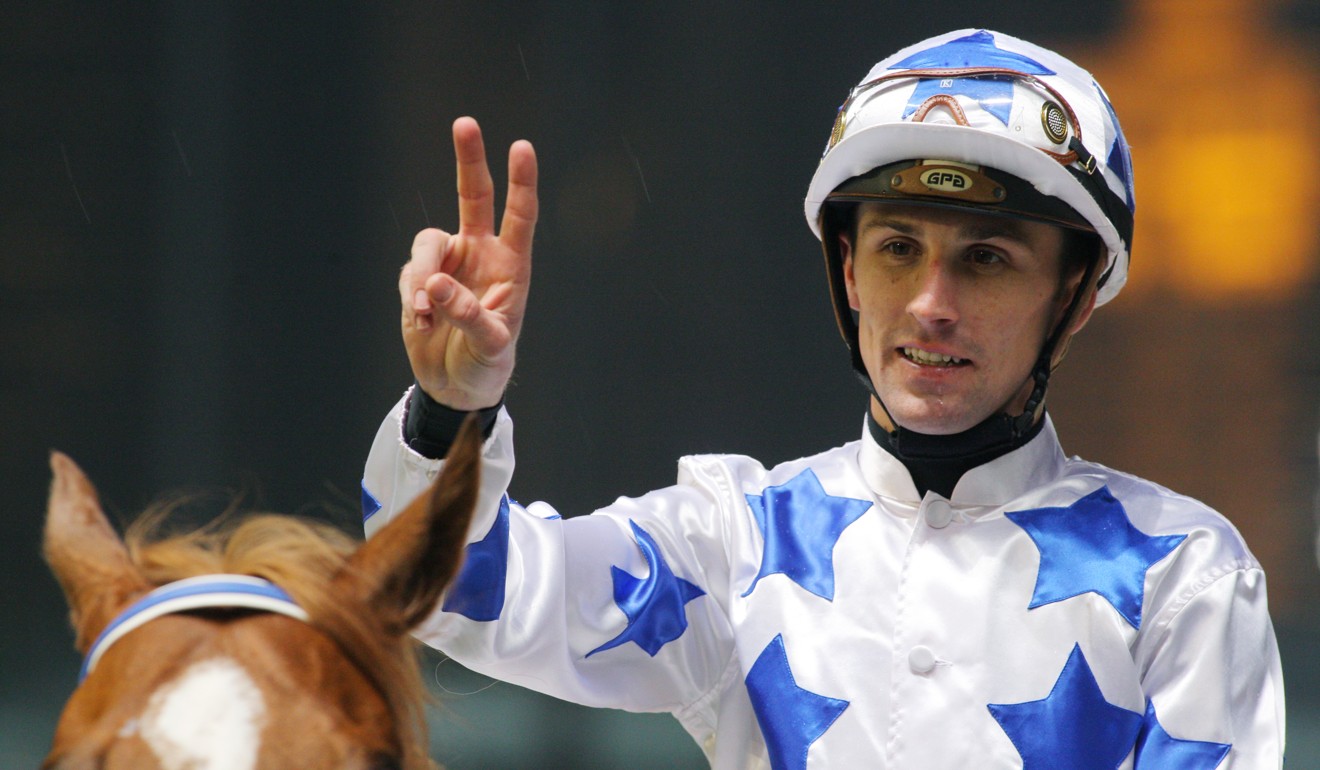 "It is pretty noticeable in Hong Kong how quick they are the first 400m, it doesn't really matter what distance it is, they come out quick and you have to get your position very quickly or you miss the boat," he said.
"I will have to sharpen the eye to make sure I get them out quick and get them into the right spot quickly.
Sergio Garcia tours famous Hong Kong horse racing trainer Tony Cruz's stables and meets Pakistan Star
"When it comes to competitiveness and the amount of talent between Hong Kong and Sydney, I don't think there is a lot, we are racing against Bowman, McDonald, McEvoy, Berry and Avdulla, they are mostly world renowned."
Angland remains close with champion jockey Zac Purton after the pair rode together in Sydney early in their careers.