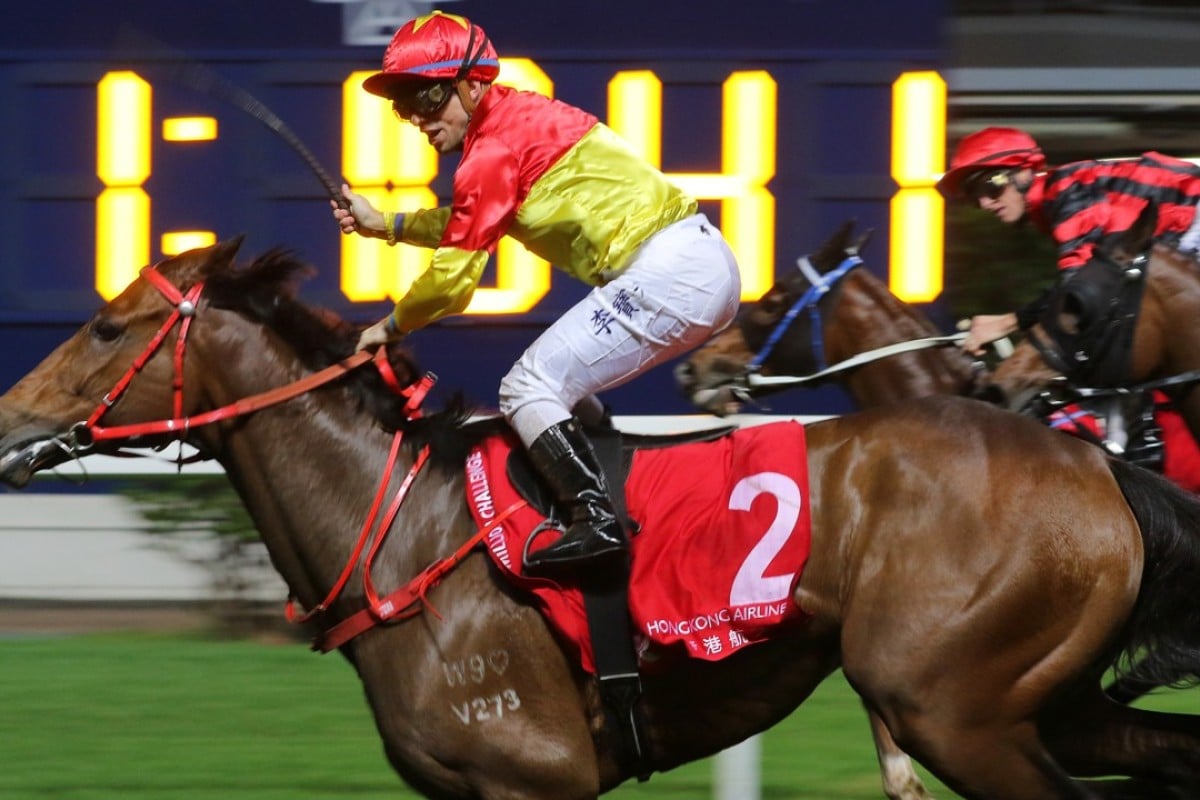 Addressing your thoughts, questions and statements about Hong Kong racing. Have something to say? Send a tweet to @SCMPRacingPost
Was a perfect day to celebrate my 100th winner in Hong Kong with my beautiful girlfriend, my brother and his girlfriend. Thank you Starlight and all people who made this possible – @umbyrispoli
Umberto Rispoli is one of the most popular characters in Hong Kong racing and he is also one of the great success stories – a testament to hard work and perseverance.
His surprise victory on $30 chance Starlight in the final race on Wednesday night gave him his 100th Hong Kong winner – a mark that has not come easily.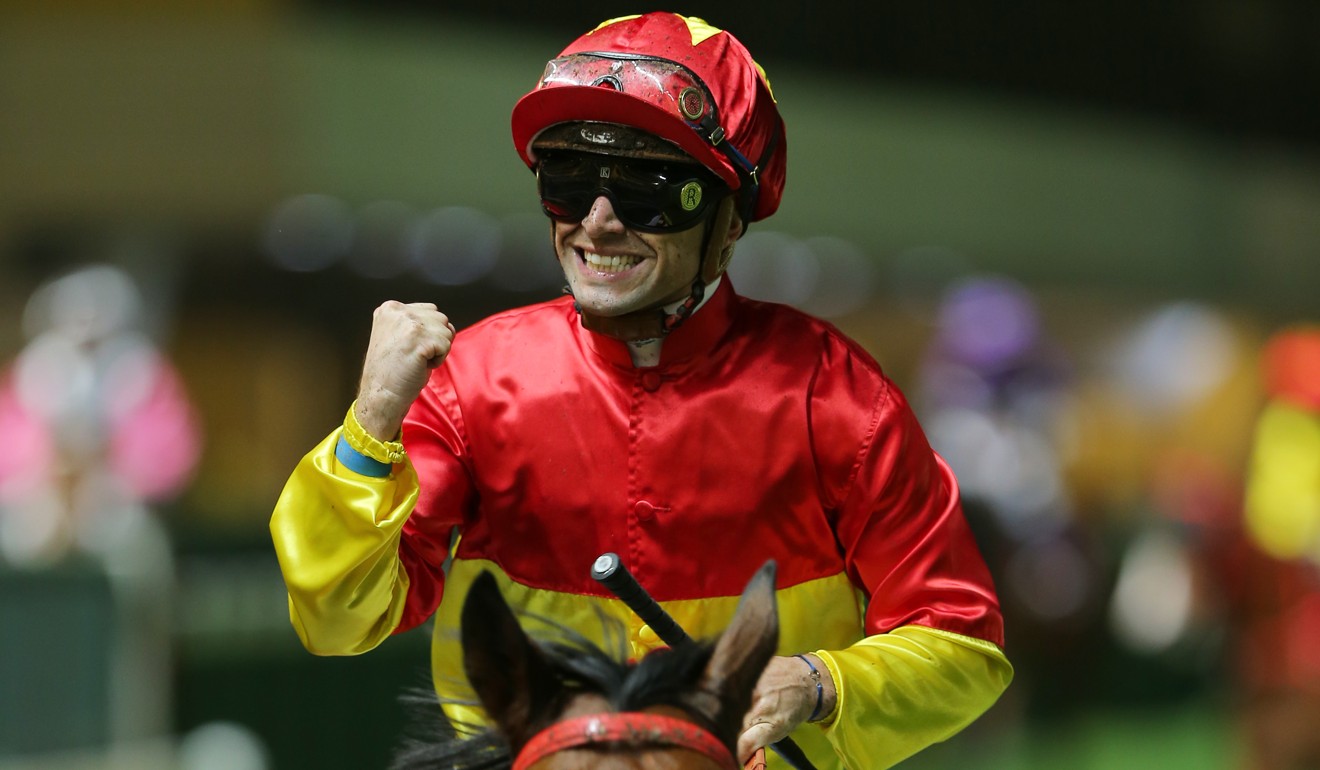 So it was no surprise to see him celebrate in style and it was fitting he achieved the milestone with some of his family in town.
After the win, Rispoli opened up about his journey in Hong Kong – which started after being hit with a ban when riding in Japan.
"It was quite a bet to come over here," Rispoli said.
"The reason I came here was because I got disqualified from Japan for a year, I got caught on Facebook and the internet, there was nothing wrong, it was just that you can't use the internet in a quarantine room, that was the reason I got the ban.
"They banned me for one year, my agent from Japan said to go and have a look if you like Hong Kong and maybe I could have a nice experience there.
"First of all I checked out Singapore actually and I met Joao Moreira, that was in 2011. I wasn't really excited with Singapore actually and then when I came to Hong Kong I met [Jockey Club licensing committee secretary] Steve Railton and I told Steve I would like to try it if possible.
Matthew Poon secures final International Jockeys' Championship spot in dramatic style – and he wasn't even riding
"They then gave me a two-month licence – oh my god, the first month and half was just a nightmare, I couldn't get any winners, it was just so hard. Then I got suspended, then after my suspension, I got six winners in 15 days.
"After that it was such a pleasure to come back every time, I got six months because I was between France and Italy and finally I made the decision to move to Hong Kong because it is so competitive.
"Of course it is a tough place but if you ride the right horses, you're into the job and you understand the way to work, it is such a nice place to be."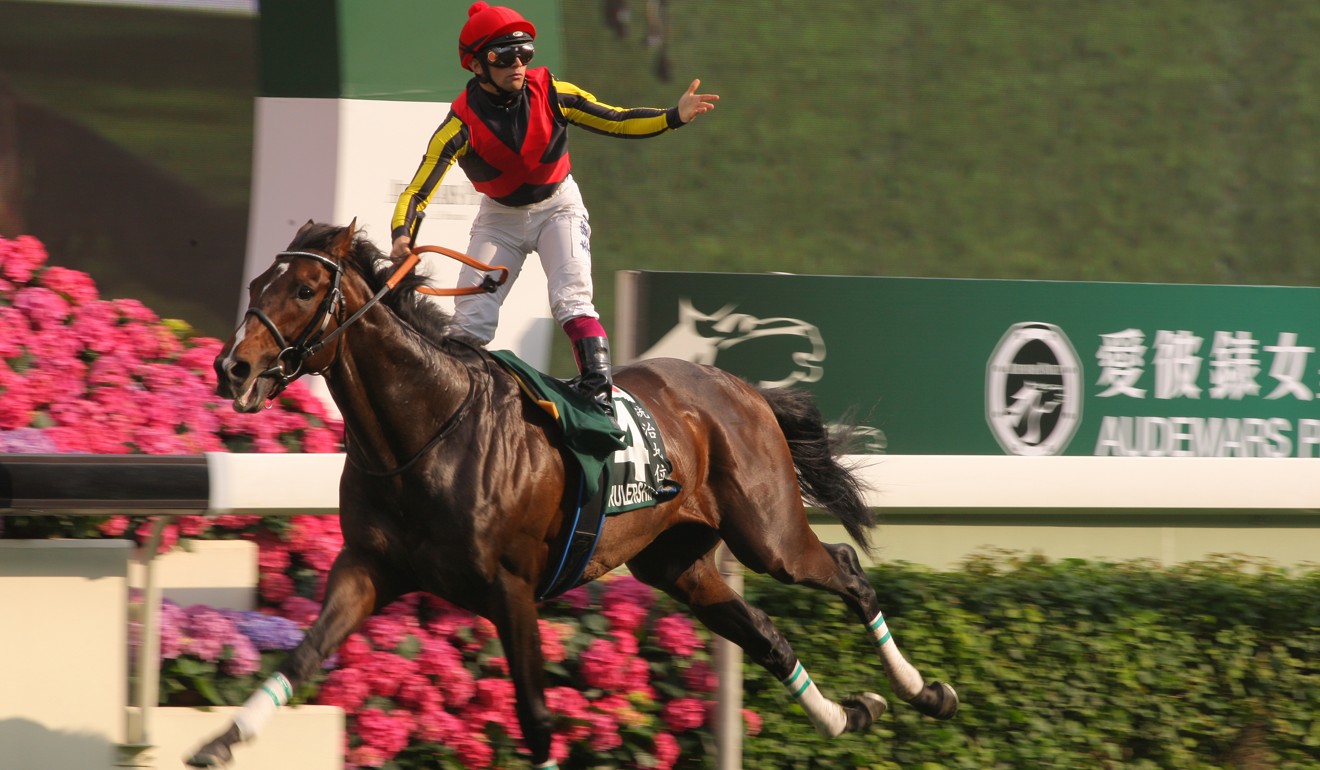 So to break it down, it has taken 1,566 rides across eight seasons for Rispoli to notch his 100th winner in Hong Kong – something only possible with his positive attitude and determination to ride out the bumps that are inevitable here Kong.
The Italian only had short-term stints between 2011-12 and 2016-17 – spending most of his time in Europe, before making the full-time commitment at the start of last season.
How Umberto Rispoli rode again 10 days after shattering collarbone
The move paid off as Rispoli collected 31 winners last term and, after a slow start, he is now hitting his straps with six victories from the past six meetings to give him eight for this campaign.
His biggest result came in 2012 when Rulership took out the Group One QE II Cup, so while the 30-year-old has now established himself as part of the fabric of Hong Kong racing, the next step is to collect some more big-race success.