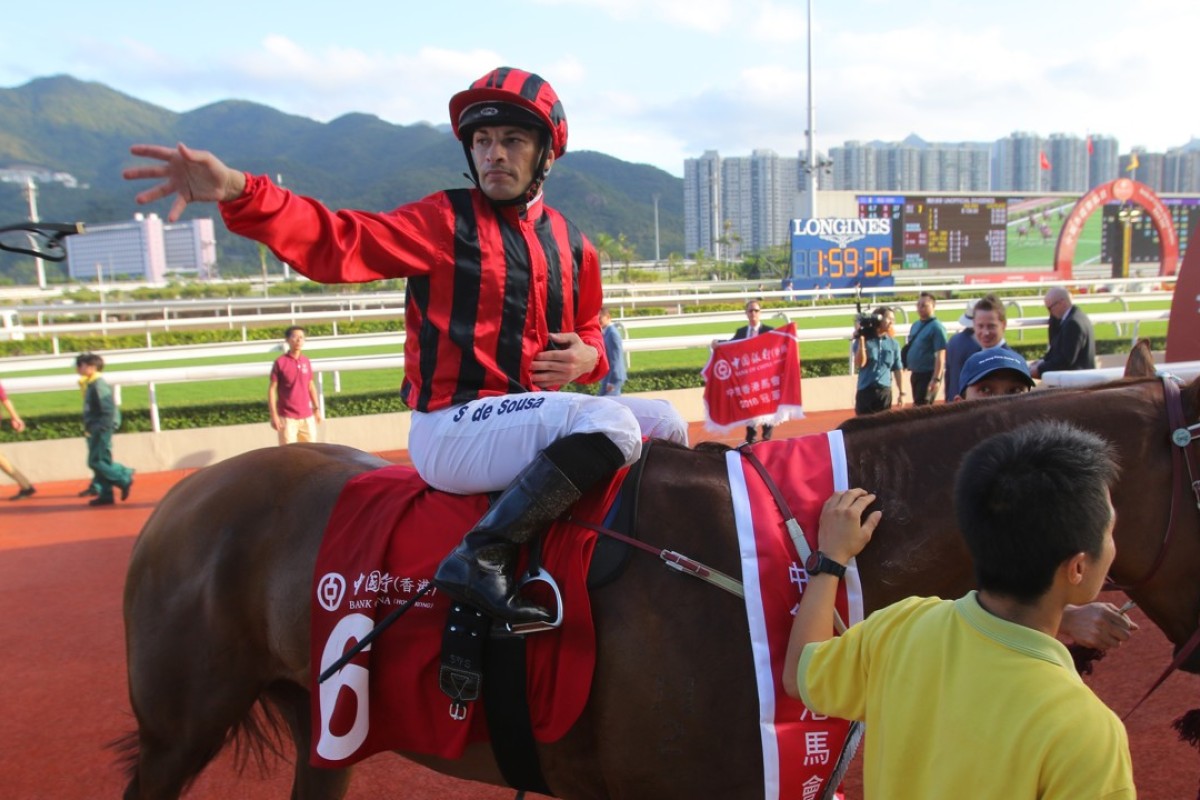 Star Brazilian jockey Silvestre de Sousa is as comfortable as he has ever been in Hong Kong, saying he has adopted a Tony Cruz-inspired "go with the flow" attitude to racing.
The import, who is into his third short-term stint in Hong Kong, said he had previously beaten himself up about losing rides but has learnt to embrace the "merry-go-round" that is Hong Kong racing, saying he believes everyone's time will come around.
As part of that merry-go-round, De Sousa finds himself with two extra rides this Sunday after Chad Schofield was taken off Tony Millard's Refined Treasure and Ricky Yiu Poon-fai's Hainan Star.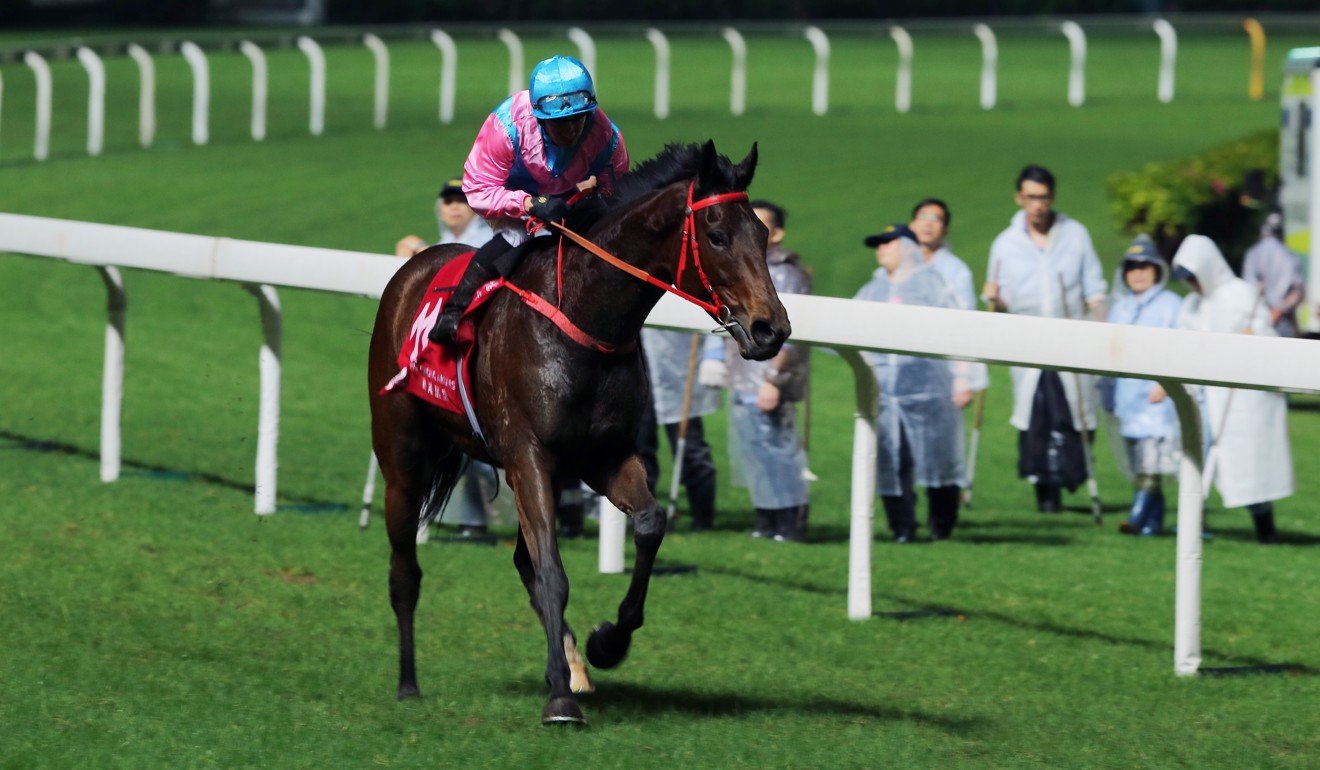 De Sousa has also picked up Schofield's ride on Singapore Sling in next week's Group One Longines Hong Kong Mile, with Millard seemingly cutting ties with the talented 24-year-old jockey for the time being.
Having never sat on the horse previously, De Sousa was surprised to get the call up from Millard to ride Refined Treasure in the Class Three Peninsula Golden Jubilee Challenge Cup (1,000m), saying he believed the horse had the potential to go on to bigger and better things.
Silvestre de Sousa quick to quash any speculation he does not want to compete against Joao Moreira: 'I hope he comes back'
"It was a big surprise, it was a nice ride to pick up that's for sure," he said. "I feel like I have got better rides this week, they're not certainties but they've got chances and with a bit of luck they could win."
Reflecting on the injuries Australian jockey Tye Angland sustained in a nasty fall last week, De Sousa revealed he gained perspective, saying there were bigger issues in life than worrying about what horse he was on or off.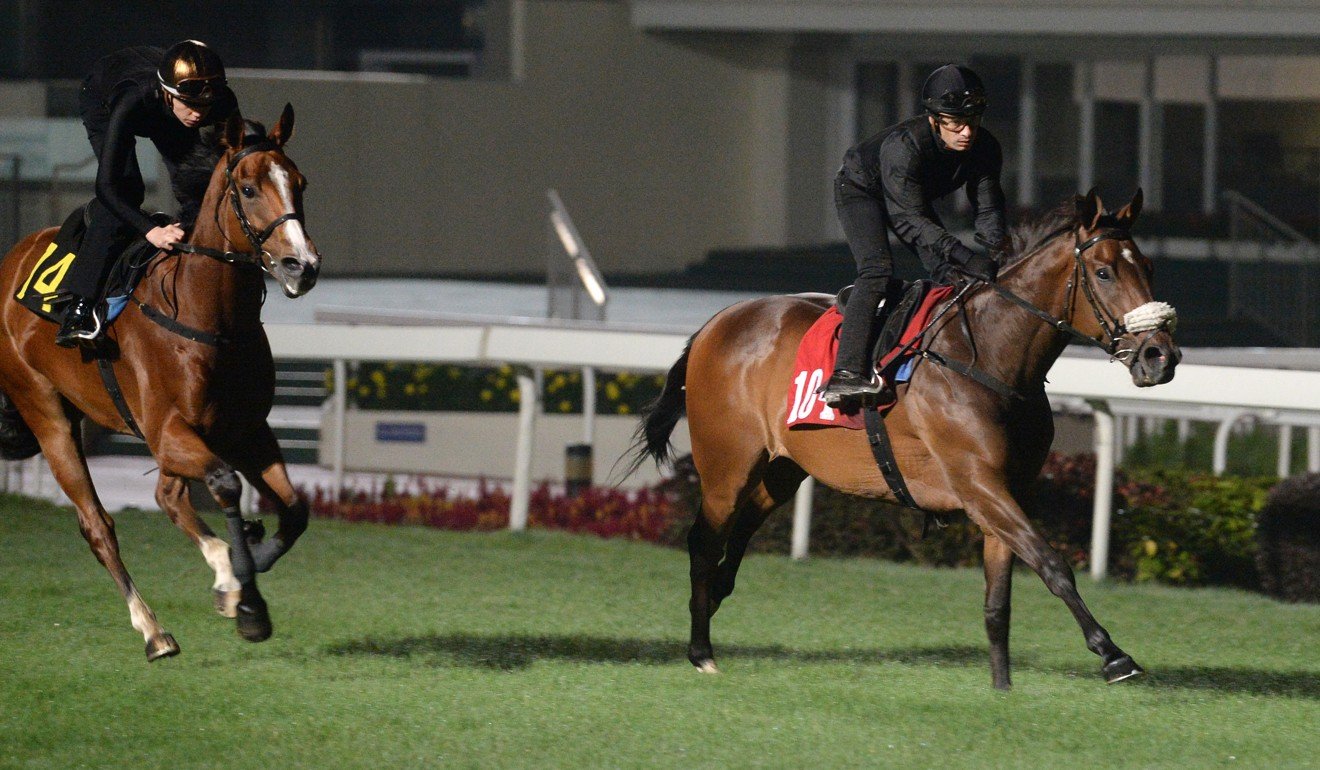 "I have friends back in England, I speak to them and they say 'how do they put you off a horse and you're still smiling?'," he said.
"I say it's not the end of the world, you only need to look at what has happened to poor Tye. If you stop and think about life, it could be a lot worse. I think we are blessed to be able to get up in the morning and be able to go to work."
Silvestre de Sousa wastes no time finding a winner in Hong Kong return
Along with Singapore Sling in the Mile, De Sousa will ride Eagle Way (Vase), Glorious Forever (Cup) and Winner's Way (Sprint) at the Hong Kong International Races.
While it is unlikely any of those four runners will go up as favourite on the day, De Sousa said he was happy just to be competing.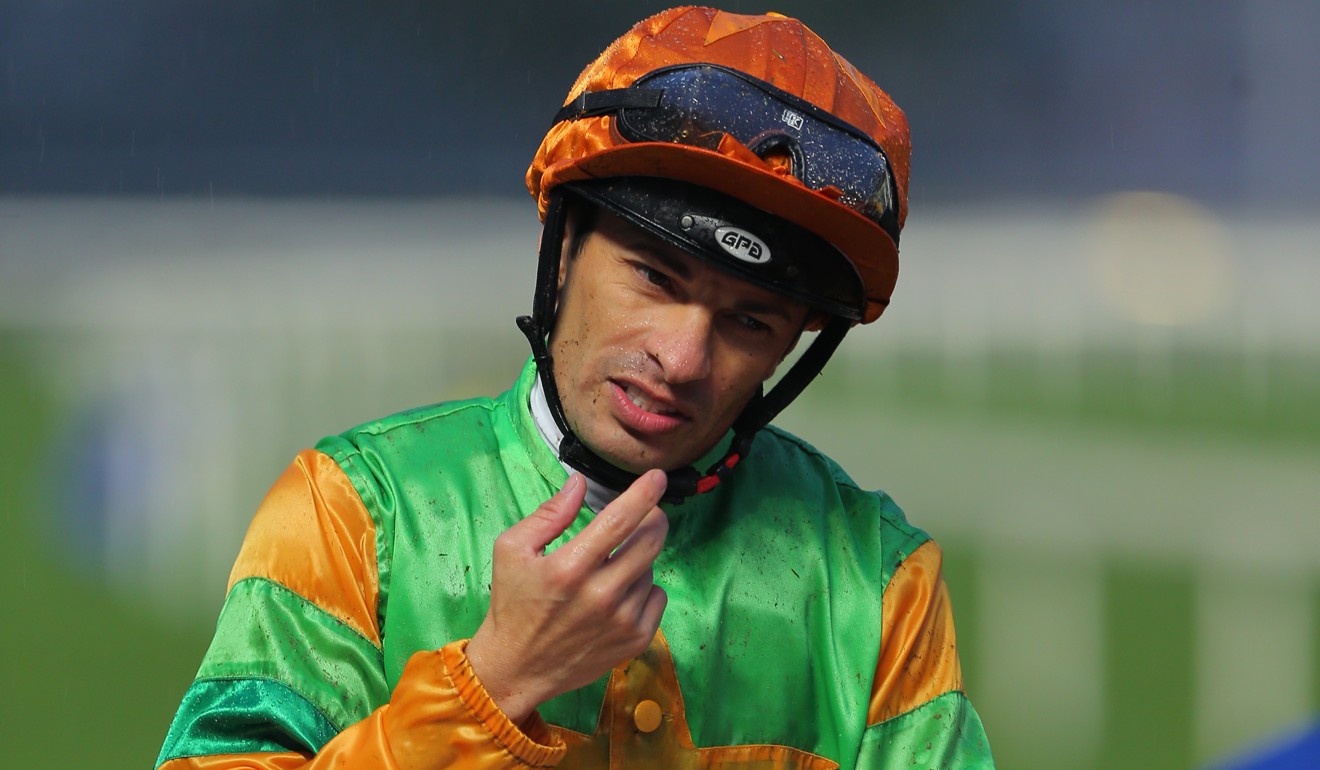 "When you look at it you might think they are all big prices but when you are in the mix, you've got a chance, it doesn't matter if you are 100-1," he said.
"People look at the big odds and go 'you've got no chance', but at the same time, it's better to ride a 100-1 chance than sit in the weigh-in room watching.
"What I found out here, it is like a roundabout, everybody has a turn at sometime. I might lose one ride but then I will pick up two more."
During his first month here, De Sousa has racked up just four wins, but the laid-back Brazilian says he is not concerned, saying his time will come.
A classic example of how pace makes the race: Time Warp and Glorious Forever engage in a destructive brotherly Jockey Club Cup duel, paving the way for another track record and a thrilling win for Eagle Way and Silvestre de Sousa. #HKracing pic.twitter.com/dujmZ1z7nM

— HKJC Racing (@HKJC_Racing) November 18, 2018
As Britain's champion jockey, the 37-year-old was prolific on his way to racking up 148 winners last season, however he knows the system is different in Hong Kong.
"I haven't got too much to prove so I just feel like if I get a ride on the day, I can deliver," he said. "I definitely feel more relaxed this year.
"Everything went right in my first year here but the second time I was a bit lost – it just wasn't me. But now I feel I handle the system a little bit better."