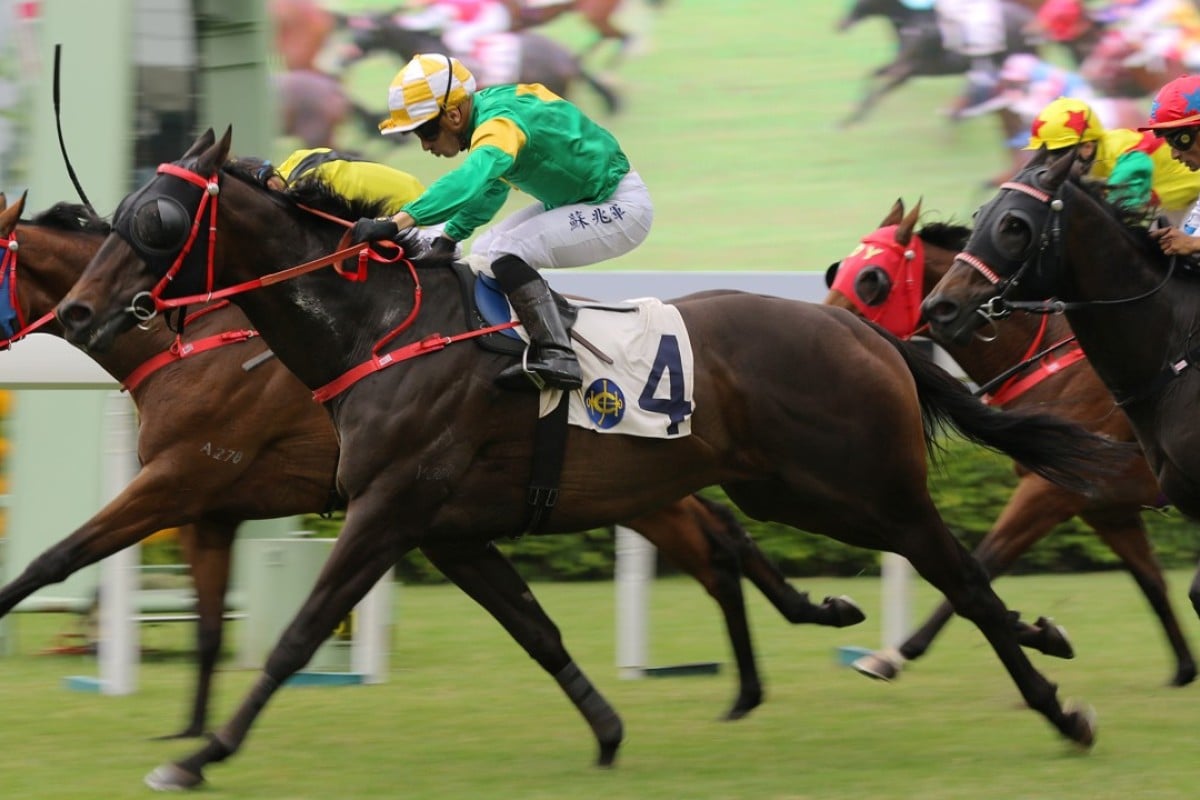 Three-time British champion jockey Silvestre de Sousa wasted no time making a mark on his return to Hong Kong racing, notching up a winner with just his fourth ride.
While some jockeys have been forced to wait weeks between winners this season, De Sousa got straight to business on Sunday and is on a mission to prove the doubters wrong, adamant his four-month contract here was "not about stats".
Wiser after completing two stints in Hong Kong previously, De Sousa said it was important not to get caught up in the pressure-cooker environment that many find themselves in.
"I had no pressure, I never put myself under any pressure, but when you ride a winner everyone sees that so it is good," he said.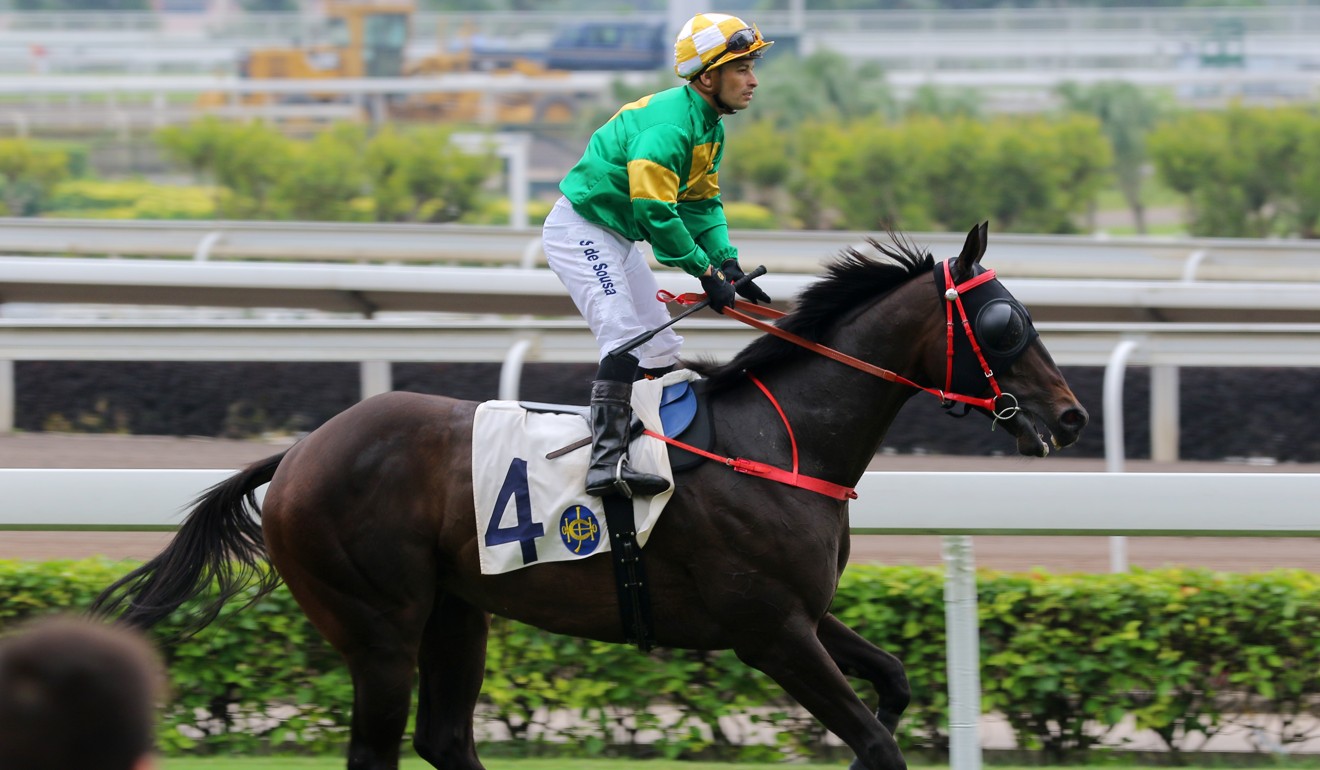 De Sousa showed his class when he was able to guide the aptly named Peter Ho Leung-trained Let Us Win out of a pocket on the inside rail before finishing over the top of Ever Laugh to win the Maria Galland Handicap (1,600m).
"I had a couple of good ones run well, it's nice on your first day," he said.
Silvestre de Sousa quick to quash any speculation he does not want to compete against Joao Moreira: 'I hope he comes back'
With the highly competitive racing style Hong Kong presents, De Sousa admitted it will take him some time to adapt, with European races often dominated by smaller field sizes on wide open tracks.
"Over here the racing is very tight compared to Europe so it will probably take one or two meetings to adapt again and to get the ball rolling," he said.
"Over here it is more restricted and you have to be clear two lengths to get across any horse, at home if you are clear you just pick your position, but if you are not two lengths you just can't so you have to have the margin and you have to be wary of what you are doing.
"Over here I think everyone rides with pressure, trying to do well, it's just the way the boys here ride, they do it every day so of course they know it inside out."
The Brazilian rode the John Moore-trained Eagle Way to third in the feature event Sa Sa Ladies' Purse (1,800m) in preparation for a Longines Hong Kong International Races tilt in December.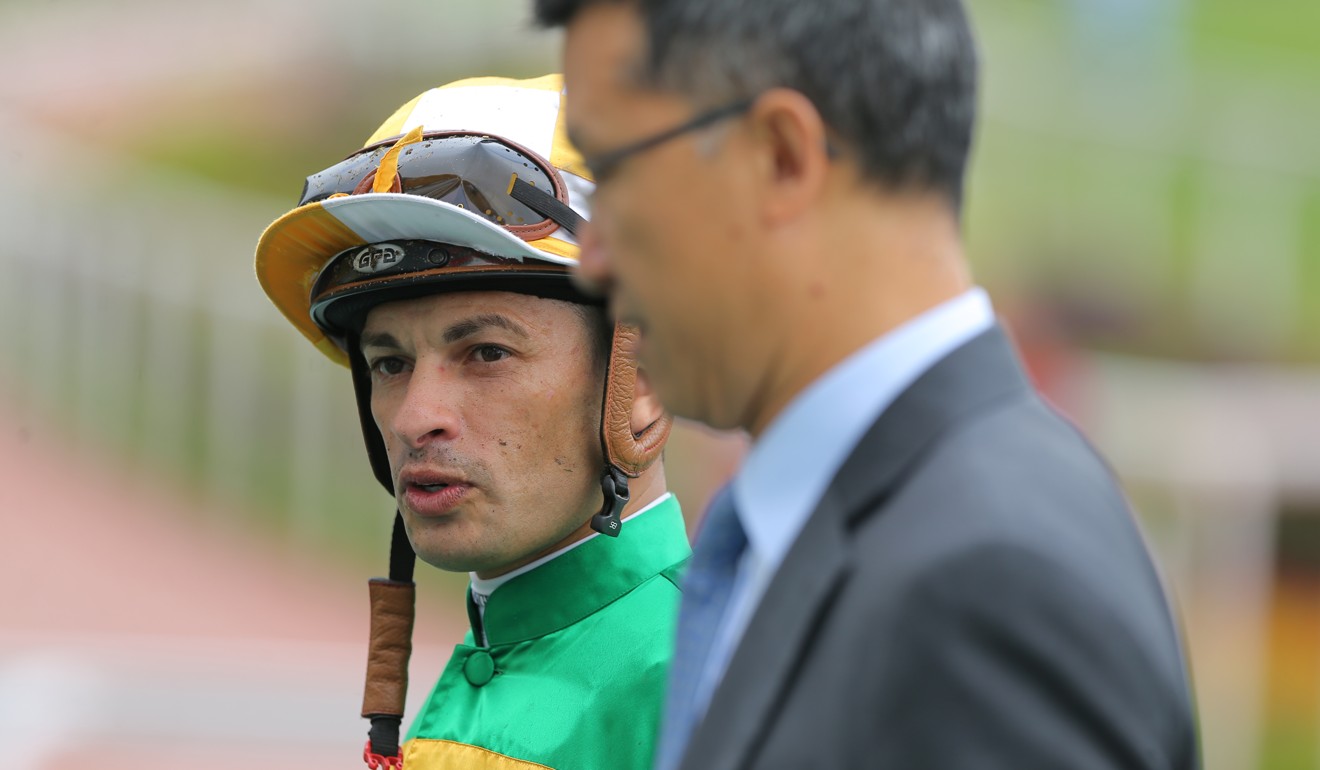 De Sousa said he was hindered by what he thought was a slow tempo set by Time Warp and Glorious Forever.
With the jockeys' ranks bolstered by the arrival of De Sousa and Alexis Badel, the landscape for rides on top horses come HKIR has become tougher, but De Sousa has placed himself in the box seat to ride the consistent Eagle Way into the future.
Jockey Club chief Winfried Engelbrecht-Bresges lays down the law: Joao Moreira can only return to Hong Kong on our terms
"I hope [I keep the ride], I was quite pleased the way he ran, I just wish there was some more speed in the race, I think he will give me a better result next time," he said.
De Sousa was prolific in his most recent European season where he rode 148 winners in Britain, while also tasting Group One success in France.
With a strike rate of almost 10 per cent in his Hong Kong career, De Sousa will be looking to build on that with the support of trainers such as Moore, John Size and Tony Cruz.