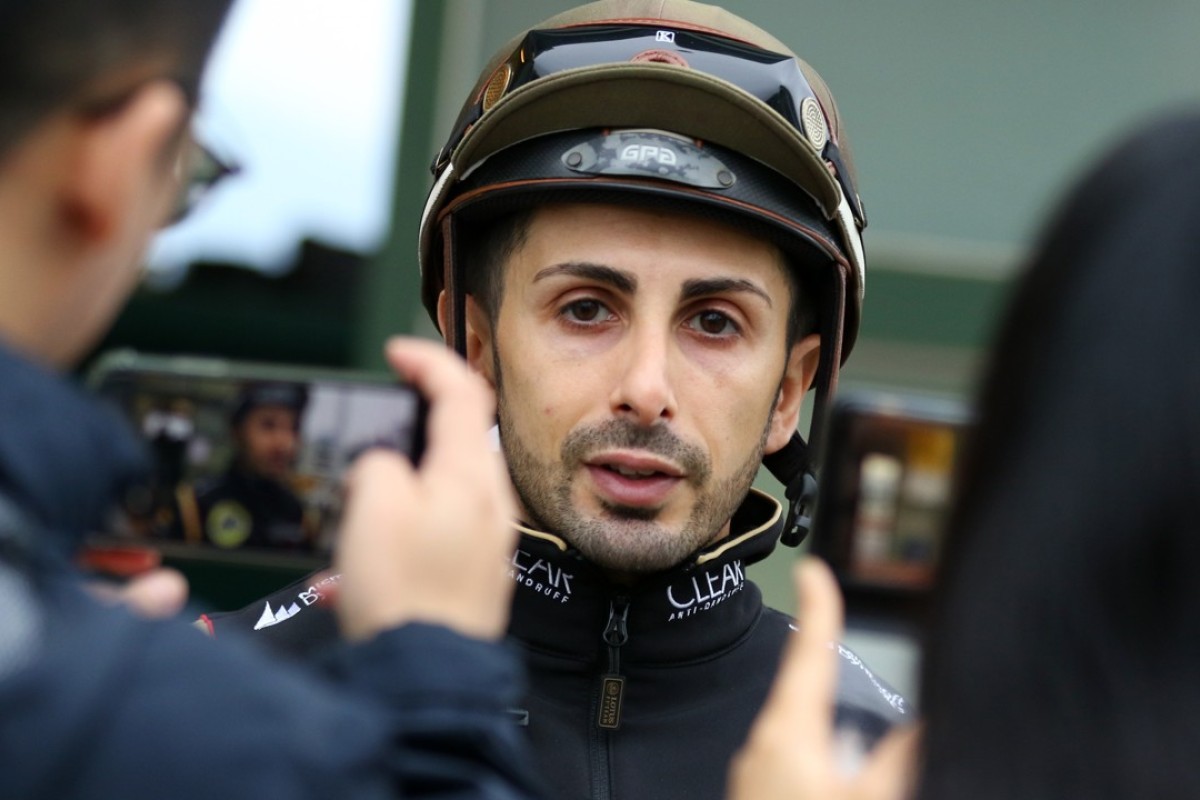 Iron man jockey Alberto Sanna is already back in the saddle riding horses just one month after he shattered his hip during a bicycle crash.
The Italian will live with the scars from the crash, which saw an 18cm titanium rod inserted into his hip, but he says it does not faze him as he readies himself for a return to race riding once given the OK by the doctor later this month.
Such is Sanna's determination and willpower, he has shaved almost four months off his expected recovery time, with doctors originally ruling him out for five months.
Sanna was back riding trackwork for trainer Casper Fownes exactly 30 days after the incident.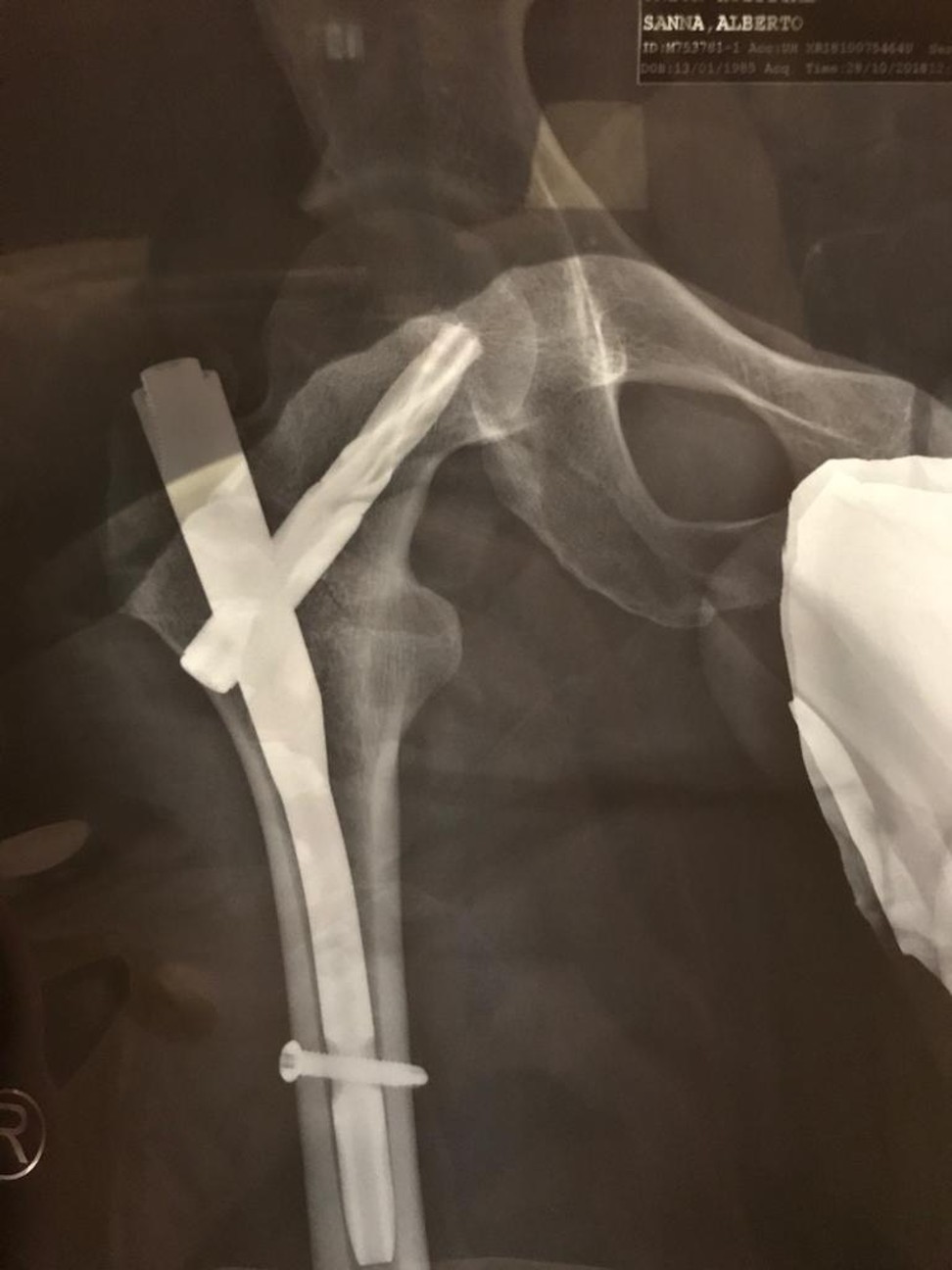 "I do physio three days a week for three hours every time to work on strengthening and stretching the muscles again, it is hard," he said at Sha Tin on Sunday – his first time back at the races since the accident.
"I do one hour of Pilates and the other two hours are exercising and stretching, I am dead after that. The physios have helped me a lot, I am feeling a lot better than what I did when I started."
With his final check-up due on December 21, Sanna is set to reach his goal to be riding in races by the end of the year.
Renowned for having a high pain threshold, Sanna said he would have been OK to ride in the Longines Hong Kong International Races if a suitable offer came forward.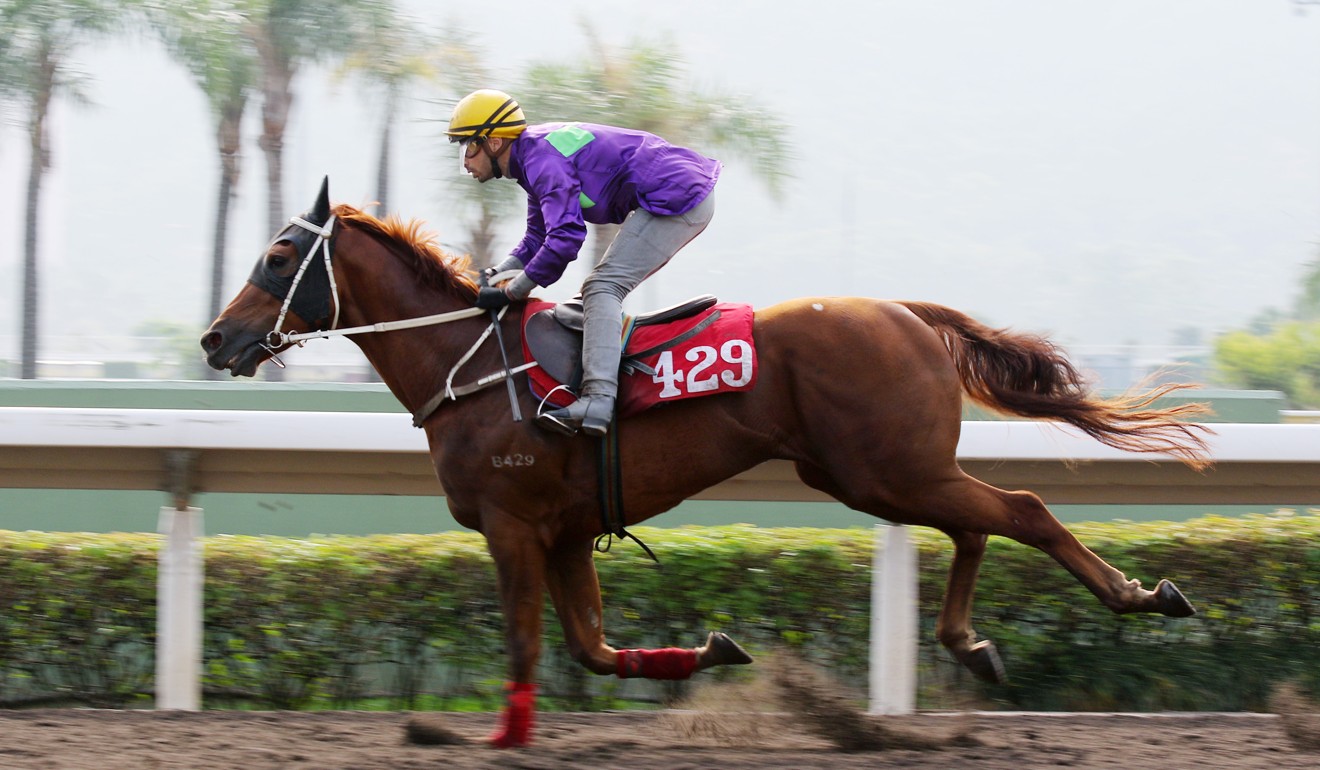 "It's not good to push myself because I want to be back 100 per cent so no one can say 'he's no good, he's coming back from the accident' when I am back," he said.
Alberto Sanna's incredible X-ray: iron man jockey pushes through the pain of having an 18cm rod in his hip
"They can stretch you a lot and train all your muscles again, but it is nothing like riding horses. Riding horses is very different because it uses so many muscles, also when you exercise, you think about it as exercise, when you ride a horse, it just happens."
Sanna joked he had taken to riding his bike on the trainer stand in the comfort of his lounge room as opposed to the streets of Hong Kong while he is on the return trail.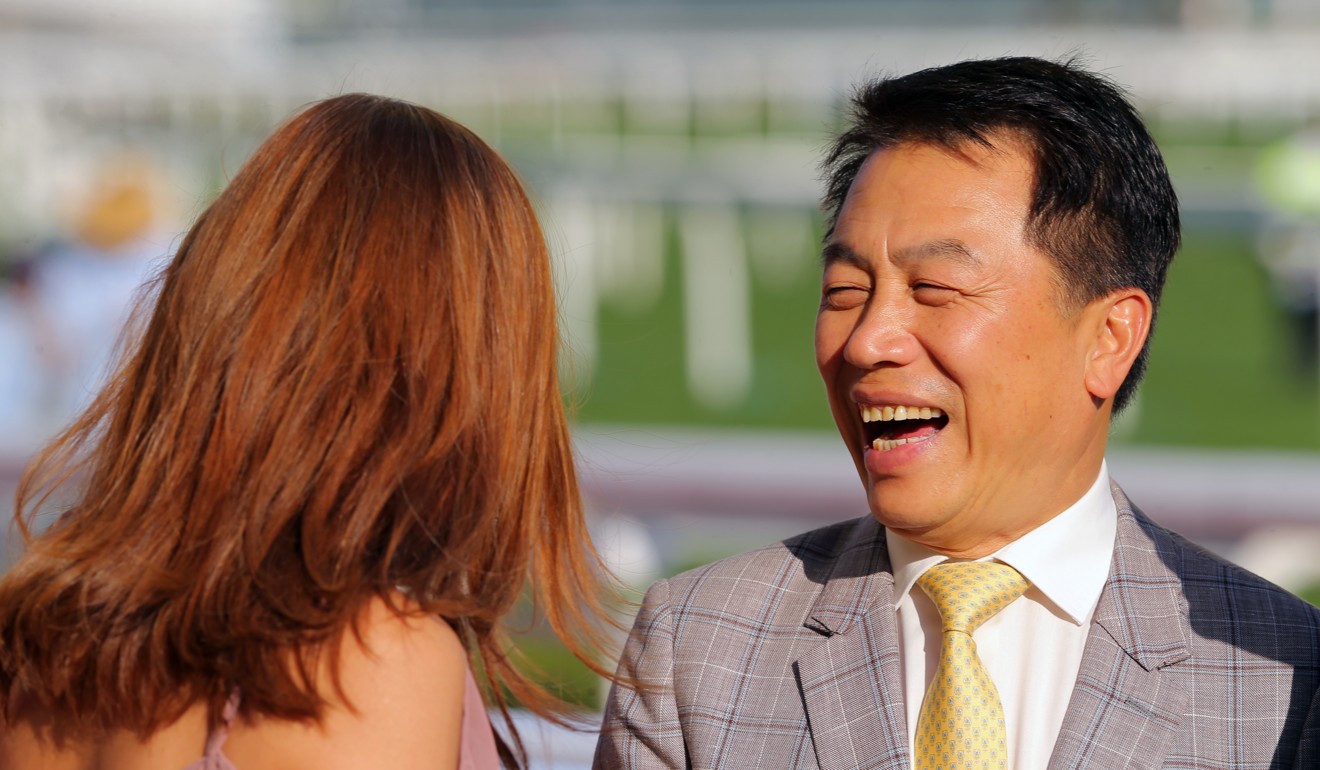 The King of versatility
Ricky Yiu Poon-fai hailed the versatility of Speedy King after the gelding's win in the Class Three Peninsula Golden Jubilee Challenge Cup (1,000m), admitting he was surprised by the five-year-old's performance.
The win down the straight completed the set for Speedy King, who has also won at Happy Valley and over 1,200m on the Sha Tin turf and all-weather track.
It was the horse's fourth career win from just 12 starts and Yiu was full of praise after the race.
"I'm delighted to have him. He's won on the dirt, on the grass, Sha Tin, he's really versatile," he said. "I just backed him up after the last run seven days ago, he didn't really have a hard race last time."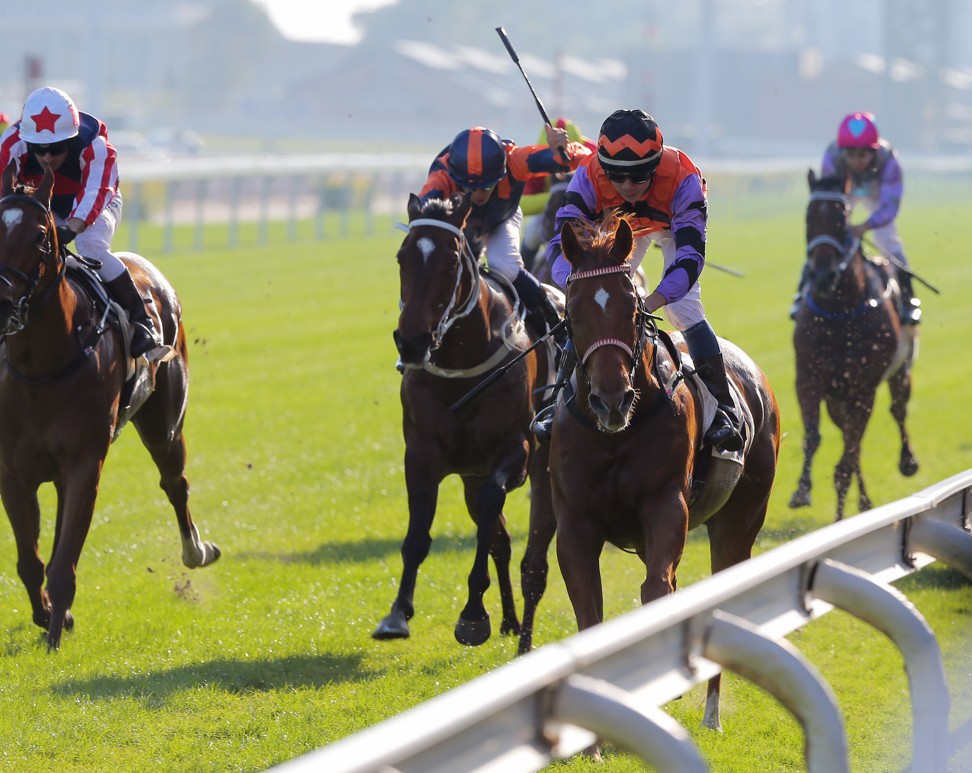 Derek Leung Ka-chun was in the saddle for Speedy King's eighth last weekend and climbed aboard again on Sunday, with Yiu saying the continuity paid off.
"The field is not particularly strong, that's why he won. And the jockey knows him from last time," Yiu said.
The field included the highly regarded Refined Treasure, who stuck on well for second in his first start since May after knee problems.
The Tony Millard-trained four-year-old exploded onto the scene last season with three wins from his first four starts and looks to have returned from his lay-off in good order.
Tye Angland clear of brain injury, but wife Erin concedes 'long and difficult road ahead'
Global support for Angland
Jockeys from around the globe have been vocal in their support of injured jockey Tye Angland, including the legendary Frankie Dettori.
The popular Italian will be in Hong Kong on Friday to collect his trophy after being named Longines World's Best Jockey this year, but sent a message – via Neil Callan – to Angland on Twitter.
"Hi Tye, we heard about your bad accident, we wish you all the best, keep strong, we're all thinking of you and [we're hoping] for a speedy recovery from all of us," Dettori said.
The video, which was sent from Bali, also features Australian jockeys Regan Bayliss and Mark Zahra.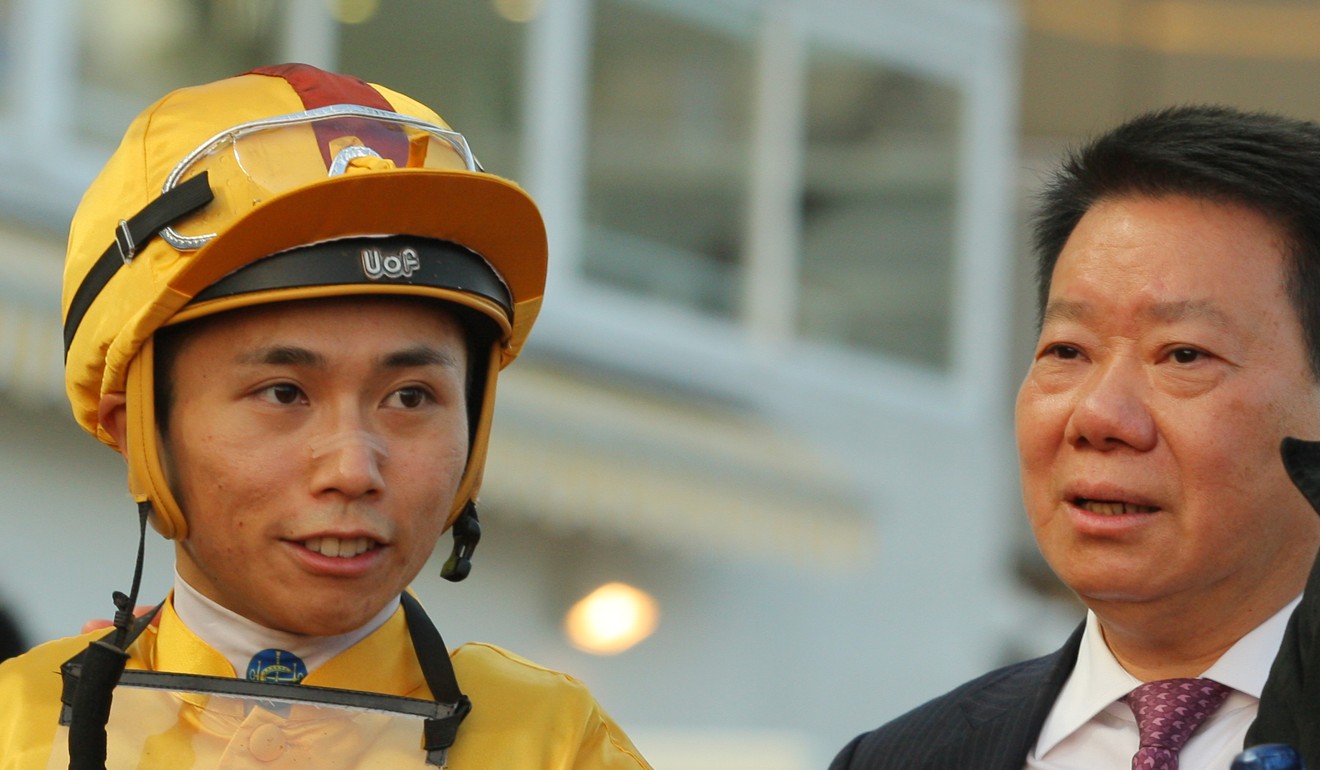 Poon warms up for Big Time
Matthew Poon Ming-fai gets his first taste of the big time of the International Jockeys Championship on Wednesday and he warmed up in style on the aptly named Big Time Baby on Sunday.
Big Time Baby dominated a field that included Ugly Warrior to win the Class Two Nathan Handicap (1,200m) by three lengths on the all-weather track.
"I think he has got a lot of ability and the race really suited him," Poon said. "He had a good draw, had good cover and he went much better than we thought he would. He's a lovely horse and everything suited him today."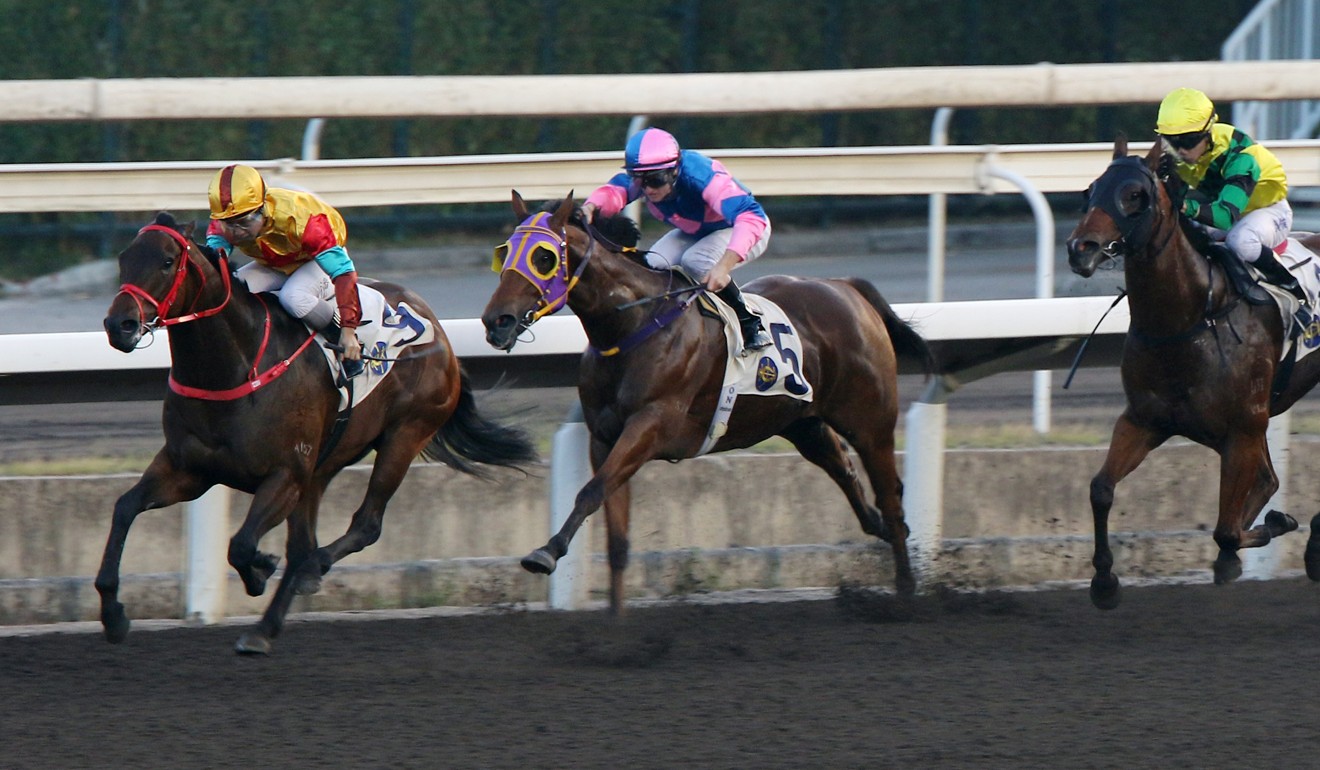 Prodigious Matthew Poon pinching himself ahead of IJC debut against idol Hugh Bowman
The 24-year-old is itching to get stuck in when he makes his first appearance in the IJC and will find out on Monday morning which horses he will ride.
"It's exciting. I've got a total of eight rides on Wednesday night and hopefully in the international races I can grab a winner," he said.
Trainer Manfred Man Ka-leung was pleasantly surprised with Big Time Baby's win and praised Poon's ride.
"It was a perfect run. Last time he missed the start and lost his chance, and this race, drawing barrier one, we couldn't miss the start again," he said.
"So we reminded the jockey he had to warm up and put the horse in front and that's what happened. I thought Ugly Warrior was going to be too strong, so I only thought he had an outside chance."