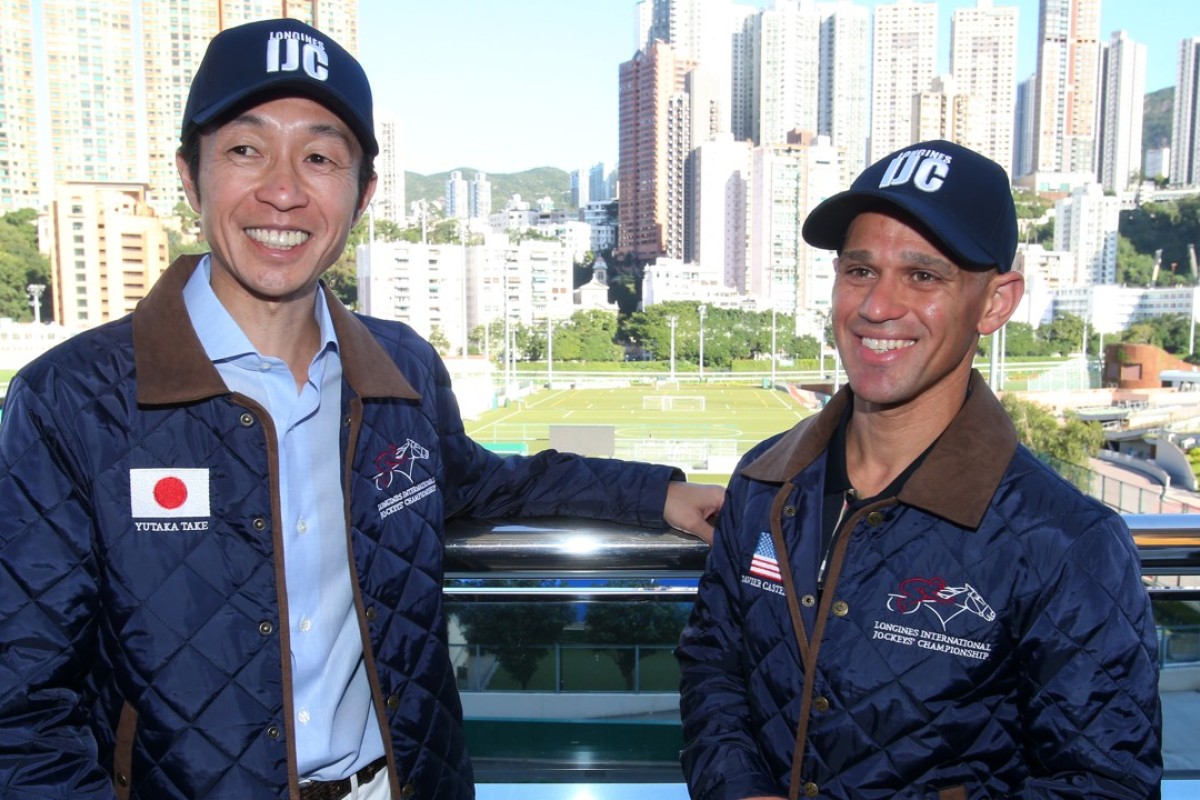 Addressing your thoughts, questions and statements about Hong Kong racing. Have something to say? Send a tweet to @SCMPRacingPost
Jockey Javier Castellano suspended two Hong Kong race days for careless riding when finishing second in one of his rides. Yutaka Take received a similar ban from an earlier race – @PatCummingsTIF
These International Jockeys' Championships produce a different style of racing compared to your usual Happy Valley fare.
Javier Castellano hoping to create history with first USA victory in International Jockeys' Championship
With so many riders not used to the regular hustle and bustle at the tight-turning track, it should come as no surprise that suspensions and severe reprimands are common at the event – even though there is a respectful tone overall.
Castellano is now two-for-two in Hong Kong when it comes to suspensions – he copped a three-meeting ban back at first appearance in 2006 and was outed for two more on Wednesday night for his effort in the seventh race.
Some astute judges believe Curling Luxury would have won instead of finishing second if the USA representative had just gone straight instead of steering him towards the middle of the track where he interfered with Kirov, Megatron, Gentry, Positively High and Gentry.
In the opening IJC heat, Take shifted in on Hugh Bowman and Mr Right 350m from home, causing him to be checked and lose his running.
While this is never ideal, the hearing into the incident was completely foreign for Take.
In Japan, jockeys don't get the opportunity to respond to things like careless riding charges, instead they get letters informing them they have received a suspension, but ultimately the result was much the same and he will be out of action from December 26 to 30.
Play of the night at Happy Valley went to Ryan Moore who was loudly abused over the fence for a good couple of minutes by a punter as he unsaddled second-placed Bank On Red after race eight – @HKWinningFactor
A large Australian man in need of a haircut – who had clearly had a skinful – was so offended by Moore's ride he could not hold in his dismay and unleashed on the star jockey.
Standing between the outside fence – in line with the winning post – and the mounting yard, this bloke made all the motions, describing how he should have pulled out at a certain stage, telling him his job was easy while also implying Moore was not trying his best.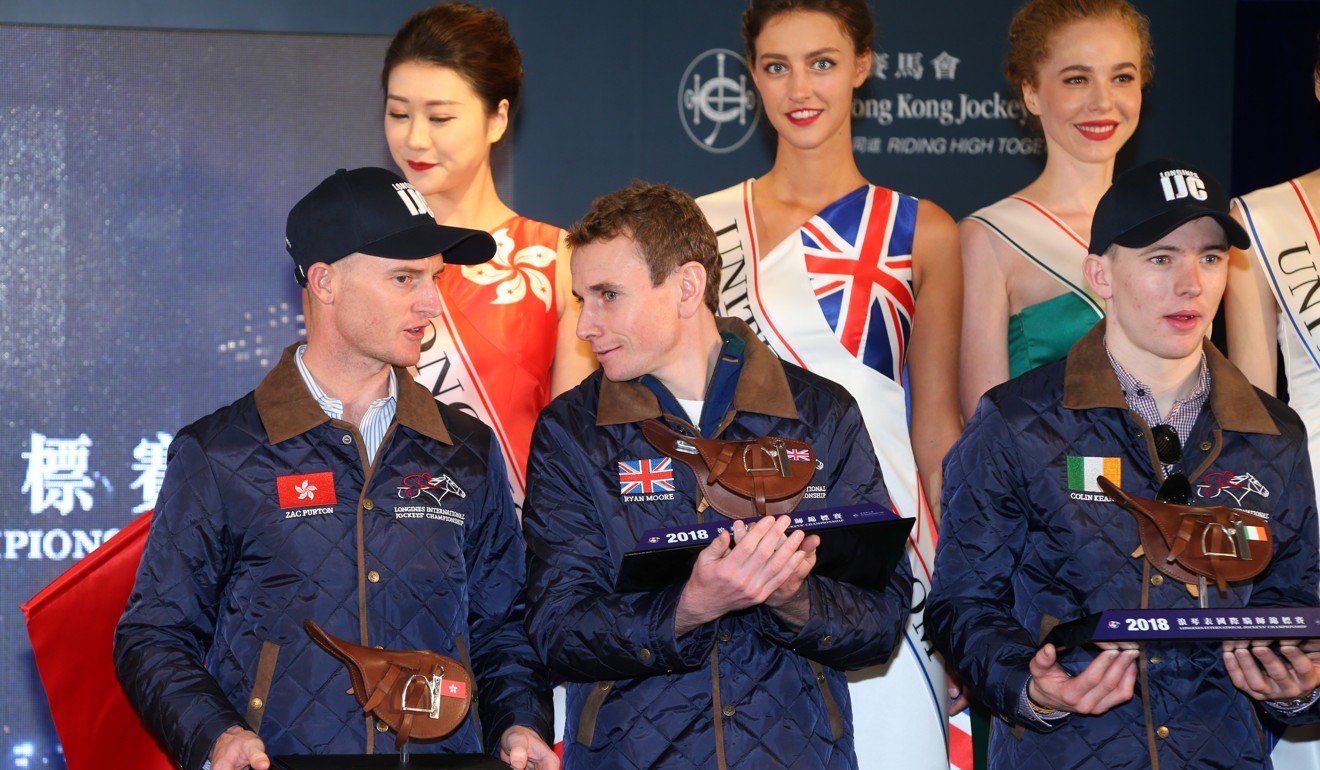 Moore copped the bake the first time, but when all the jockeys had to head back to the main stage on the track for the final IJC presentation, he had to walk past the gentleman in question again.
When said critic decided to have another crack, Moore leaned against the railing, maintained eye contact and listened attentively to the extra serve of "feedback". A ride from Royal Ascot four years ago is still a sore point, allegedly.
Silvestre de Sousa the best of the best as he sets new benchmark in International Jockeys' Championship triumph
Just when the rider was ready to retort, a Jockey Club official thought better of it and encouraged Moore to remove himself from the situation, ensuring the punter in question did not receive an ear lashing in return.
It's probably worth noting that Moore had little option but to go back from barrier 11 and Bank On Red put in a huge effort to finish where he did in a low-pressure contest. There was nothing to be critical of – Experto Crede had the run of the race and won accordingly.
Silvestre de Sousa has put on a riding clinic at Happy Valley tonight. The three-time UK champion finished second in last year's LONGINES IJC but runs away with the title this year as John Moore's Experto Crede lands the fourth and final leg. #IJC #HKIR pic.twitter.com/kEO1njqAsx

— HKJC Racing (@HKJC_Racing) December 5, 2018
But that was not the case according to one chap. Apparently, being a jockey is easy – any 220-odd pound guy from the cheap seats can do it.