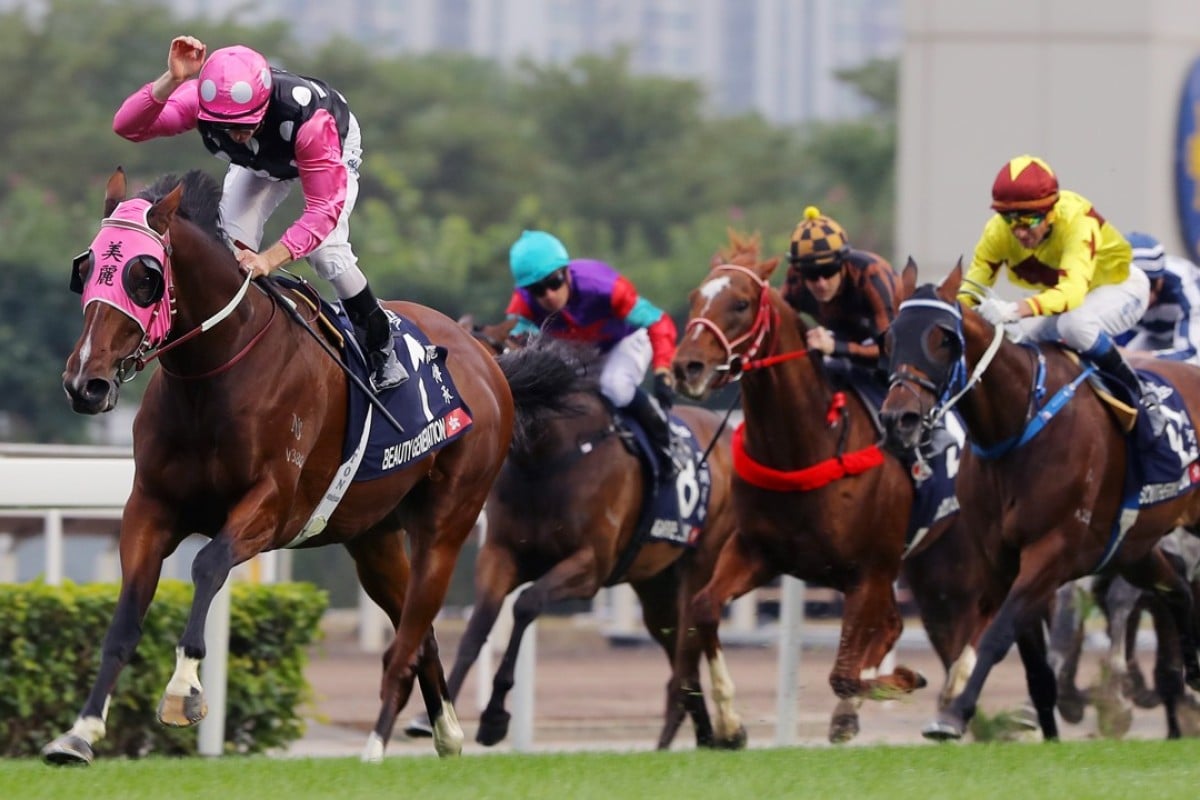 Addressing your thoughts, questions and statements about Hong Kong racing. Have something to say? Send a tweet to @SCMPRacingPost
Beauty Generation or Able Friend, who was better? – @nicklasyip
It has been a topic of much discussion after Beauty Generation's demolition job in the Longines Hong Kong Mile.
Able Friend was dominant winning the 2014 Mile, one of four Group One victories on his way to being named the 2014-15 Horse of the Year, while that was the fourth Group One win for last season's Horse of the Year Beauty Generation.
John Moore, who trained both of them, was unequivocal after Sunday's Group One: "that's the most impressive [winner I've had in Hong Kong] – by far".
The man perhaps best placed to put their performances in perspective is Jockey Club chief handicapper Nigel Gray, who has held the role for almost 12 years and assessed both efforts impartially.
While Gray could not reveal Beauty Generation's international rating from the Mile – that has to wait until next month's official announcement – he admitted there was very little between them.
"I'd find it very difficult to choose, in terms of quality of performance, between Able Friend and Beauty Generation," Gray said.
"Obviously they have completely different running styles, Able Friend was drawn wide and he dropped back to second last and he smoothly came through in the straight without Joao [Moreira] having to get serious on him at all to win by four-and-a-quarter lengths.
"Beauty Generation, in contrast, was drawn wide as well but edged his way up to the front, the first two sectionals were very strong, he took a bit of a breather maybe in the third sectional and then blew them away in the last sectional.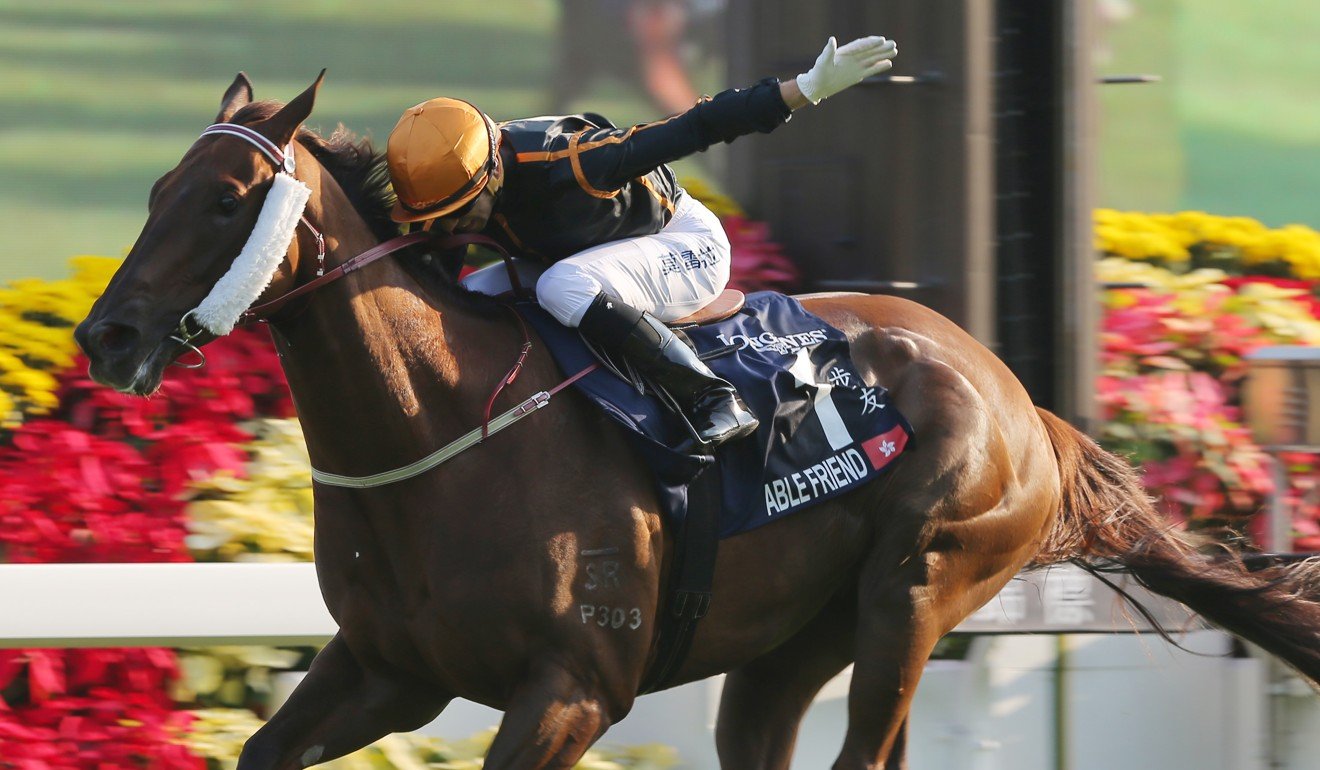 "The second horse in both races, in my view, has run to the same figure [117] and then it's a case of how much you're allowing for the superiority of the winner. From my point of view, I'd find it very difficult to say one was better than the other."
Before Sunday, the hierarchy for Hong Kong horses' peak ratings in the history of the world rankings had Able Friend at 127, Beauty Generation (126) then Ambitious Dragon, Good Ba Ba, Military Attack and Werther all on 124 with Designs On Rome, Sacred Kingdom and Silent Witness next on 123.
HKIR: Dubai on cards for 'brutally good' Beauty Generation after Hong Kong Mile demolition
Gray said there was "no question at all" Able Friend and Beauty Generation were the best two performances by Hong Kong horses at HKIR in his time.
The title for best individual effort at HKIR comes from a Japanese horse – superstar sprinter Lord Kanaloa's five-length demolition job in the 2013 Sprint – which earned an international rating of 128.
"It's down to interpretation," Gray said. "The international ratings are the best attempt to put horses in context over a period of years."
You can make the argument that Hong Kong horses from a previous era were underrated on the world stage, but that is changing.
Beauty Generation is Hong Kong's highest-rated horse since Able Friend
There were 22 horses in last year's World Best Racehorse Rankings list and Gray said that number would increase this time around.
"I think if you go back there was a degree of scepticism about the quality of horses in Hong Kong," he said.
"Over the years the number of horses we've had in the world rankings has increased considerably. When I arrived in 2007, we had 10 that year.
Able Friend's complicated legacy
"So in that time, effectively we've doubled our number of horses in the world rankings and I think that is largely down to the quality of horses which owners and trainers have brought in and they deserve enormous credit for that."