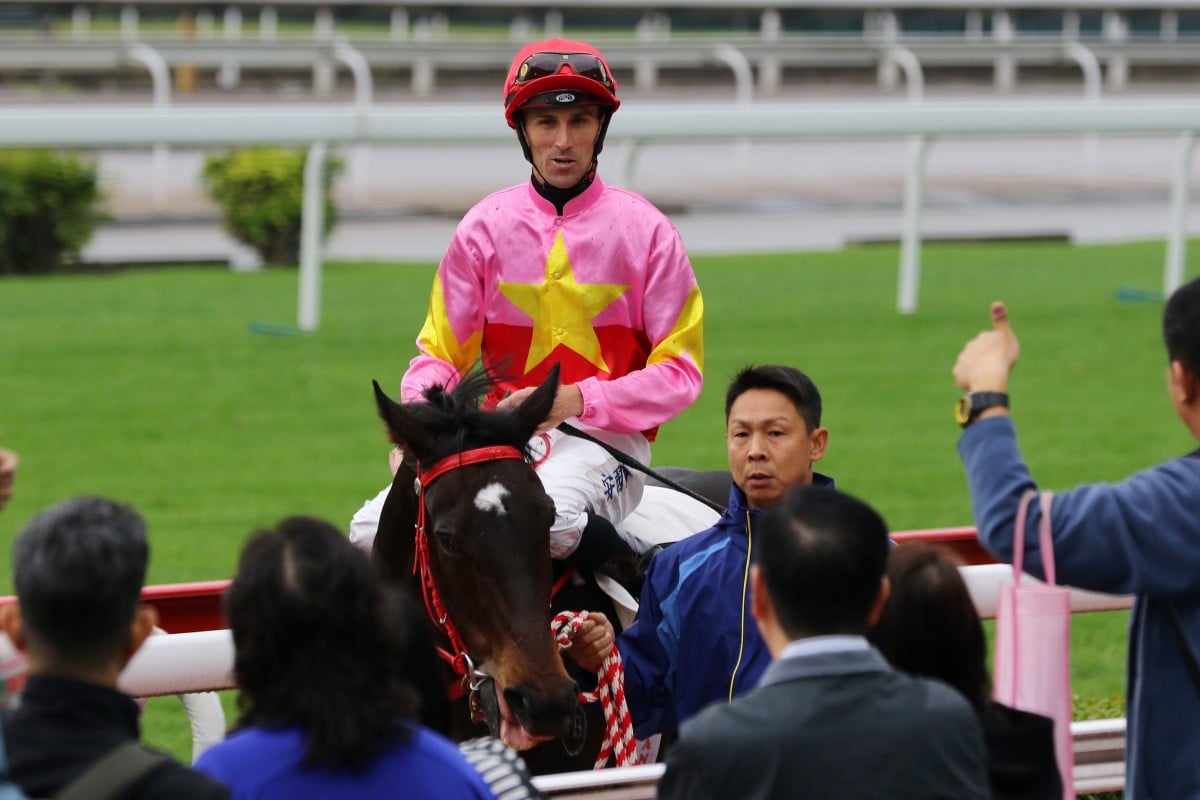 Jockey Tye Angland faces the "likelihood" of being a quadriplegic after suffering a serious spinal cord injury in a horror fall at Sha Tin on November 25.
The Australian Jockeys' Association provided an update on his condition on Thursday, revealing Angland fractured and dislocated his spine when he was speared headfirst into the ground after Go Beauty Go stumbled just after the start of the ninth race.
"As a result of the fall, Tye had a fracture and dislocation of the spine as well as a spinal cord injury. The spine has been stabilised and realigned," the AJA said in a statement.
"Tye's doctors advise the long-term prognosis for injuries of this nature are always hard to diagnose in the early stages. However, there remains a likelihood of Tye's outcome being a quadriplegic.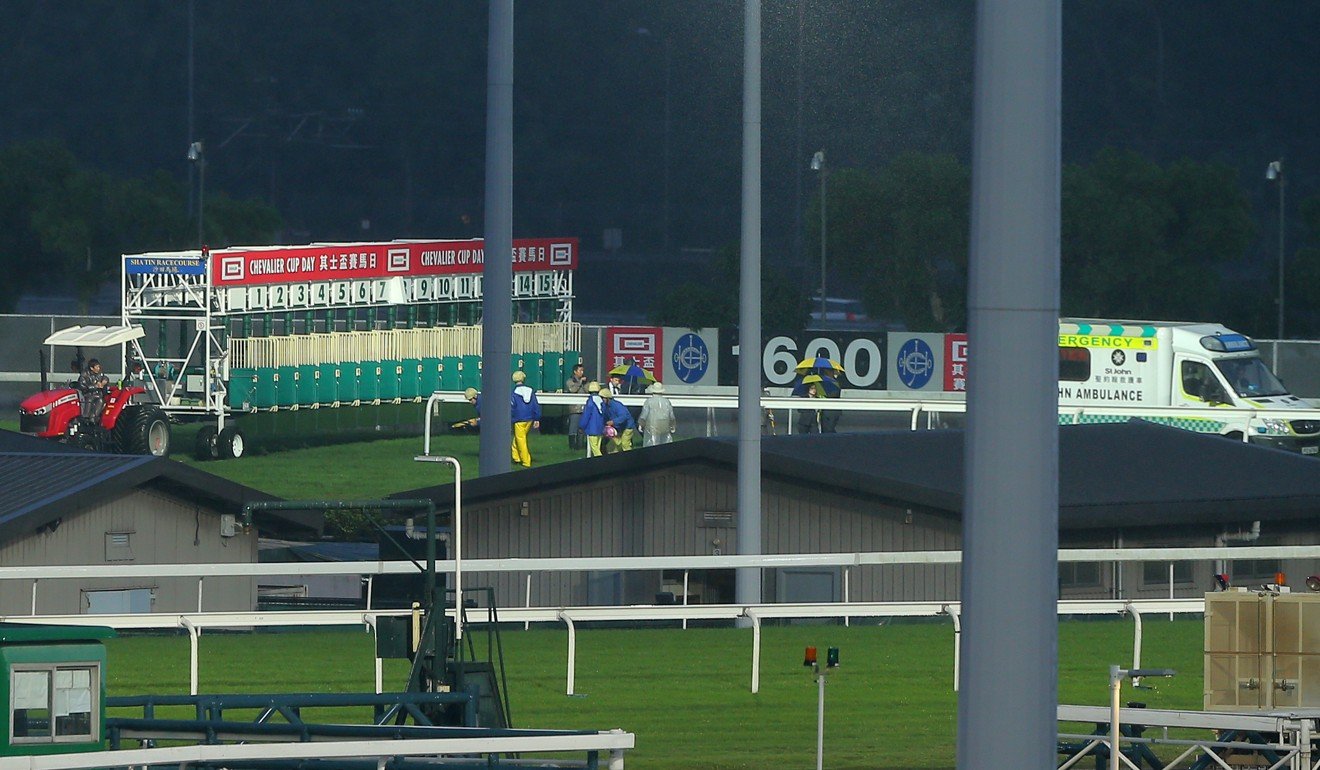 "His wife Erin, and the couple's three children Alexis, Addison and Rylan have been overwhelmed by the support they have received and wish to say thank you to everyone who has reached out to them.
"The family has requested their privacy as they deal with this very difficult situation."
Angland spent two weeks in the Intensive Care Unit of the Prince of Wales Hospital after the incident, undergoing a series of tests and a lengthy surgery.
Tye Angland taken straight to hospital after nasty fall at Sha Tin
He was then transferred back to Australia, flying out on the night of the Hong Kong International Races, and has since undergone a second surgery on his injuries. He remains in the Royal North Shore Hospital in Sydney.
Angland, who spent four years in Hong Kong from 2010 to 2014, was competing at Sha Tin as a one-off, helping the Jockey Club cover a gap in the riding ranks, which were depleted through injury and suspension.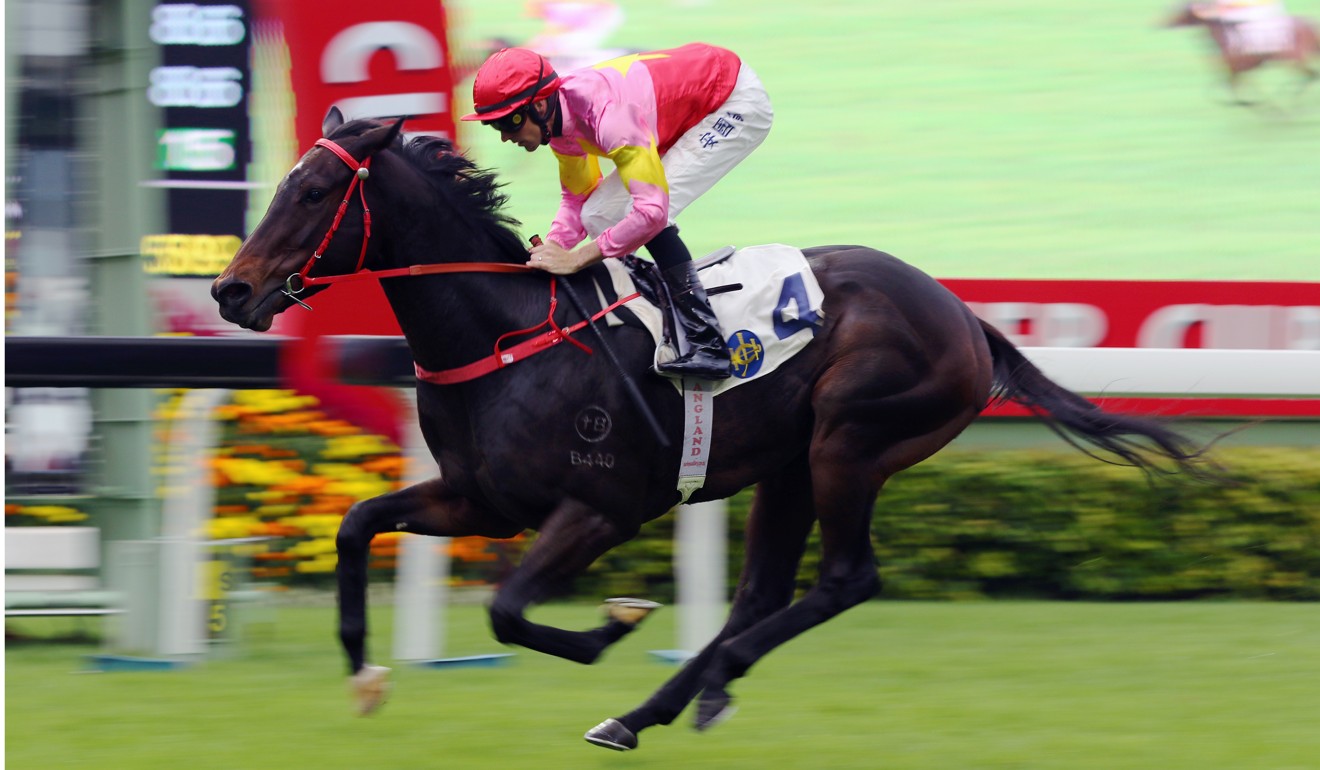 He was enjoying a good day in the saddle, guiding Follow Me to victory, and was hoping to use the meeting as a launching pad to make regular trips to Hong Kong as a fly-in, fly-out rider.
Angland is an 11-time Group One winner and has notched 140 Hong Kong winners among his career total of 995.
The incident has sparked comparisons to when David Harrison suffered a severe spinal injury in 2001.
Harrison, who was 28 at the time, was paralysed when his mount My Chief clipped heels at Sha Tin and was taken to the Prince of Wales Hospital.
The Welshman collected a Hong Kong Derby aboard Ivan Allan's Holy Grail in 1999 – the longest-priced winner of the race at 182-1 – and an Irish St Leger with Arctic Owl (2000), but the injuries sustained in the fall ended his career.