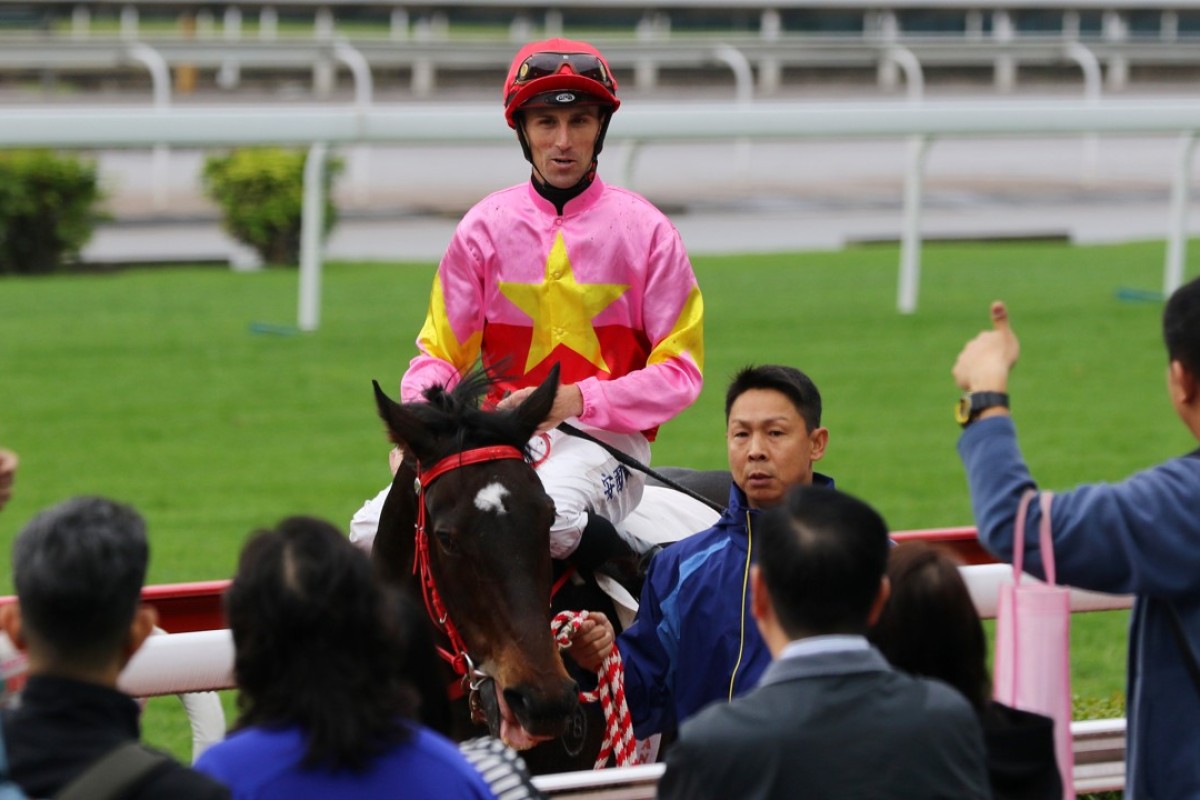 Visiting jockey Tye Angland has been taken straight to the Prince of Wales Hospital after a sickening fall in the ninth race at Sha Tin on Sunday.
The Australian was driven head first into the ground when his mount Go Beauty Go knuckled after the start of the Class Three Chevalier Property Development & Operations Handicap (1,600m).
It took approximately 10 minutes for the medical staff to get him onto a stretcher and into the ambulance with the Jockey Club reporting he was conscious and responding.
Tye Angland uses Sunday's Sha Tin 'hit and run mission' as HKIR launch pad, secures Ivictory ride in process
"Tye has been taken to the Prince of Wales Hospital, he is undergoing tests and at this stage there is nothing more that we can tell you," Jockey Club executive director of racing Andrew Harding said.
"When further news is available, at an appropriate time, then we will update you. At this stage, that's as much as we can say."
Angland, who spent four years in Hong Kong but is now based in Sydney, was competing at Sha Tin as a one-off, helping the Jockey Club fill the riding ranks which are currently stretched through injury and suspension.
Angland was enjoying a good day in the saddle, having earlier won the Class Four Chevalier Environmental Engineering Handicap (1,400m) with John Size's Follow Me, while finishing second in the feature race, the Class One Chevalier Cup, with What Else But You.