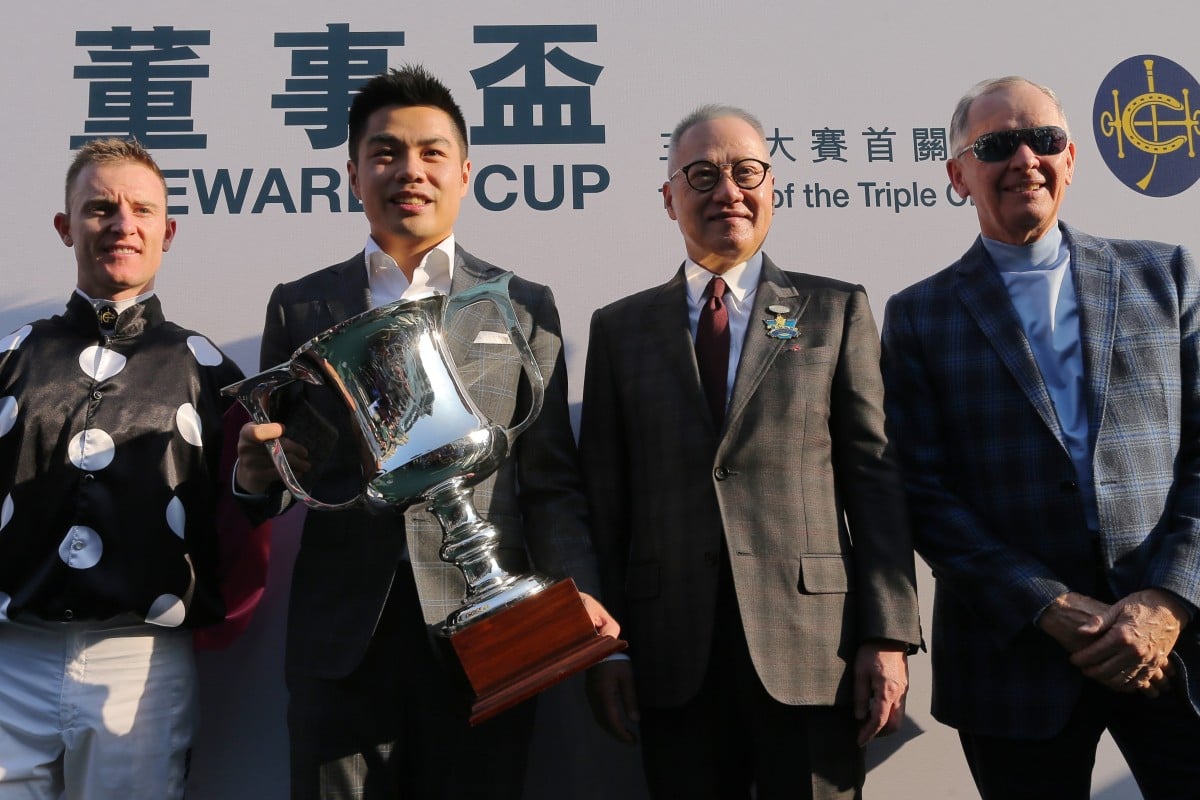 How did John Moore prepare for Beauty Generation's run in Sunday's Group One Stewards' Cup? He took two heart tablets.
The pressure of getting Hong Kong's best horse ready for his next assignment is real. He is the pride of this jurisdiction, the eyes of the racing world are watching and he is expected to win. And not just win, do it easily, as his $1.15 price indicated.
Moore is acutely aware of everything that comes with having a champion – this is not his first rodeo – but that does not make it any easier.
Funnily enough, the race itself was a walk in the park compared to the build-up.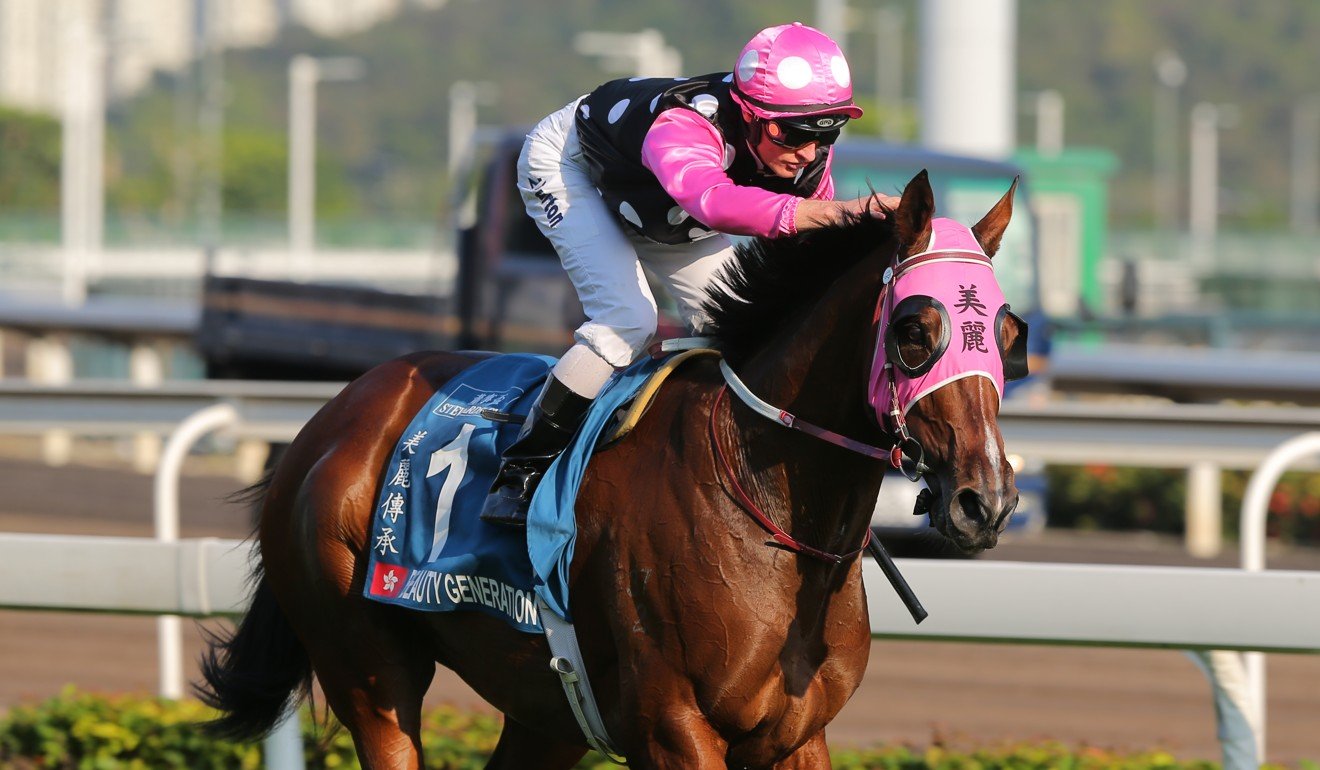 The contest was virtually over 200m after the start when Beauty Generation cruised to a soft lead. How can you catch Hong Kong's best horse when he gets to dictate his own terms?
He won like it was a track gallop – Zac Purton never pulled the whip – and he still cruised away to salute by three lengths. It might as well have been 10.
John Moore says Able Friend and Viva Pataca are no match for Beauty Generation: 'he's the best of the lot'
It might seem easy, but there is always a huge sense of relief when the job is done.
"If I said that I was stress-free that would be B.S. Going into the race, my heart rate was pretty high," the 68-year-old Moore said.
"When you've got Conte coming online – a horse with a lot of potential – you've got to fear him and that does put worry into your mind.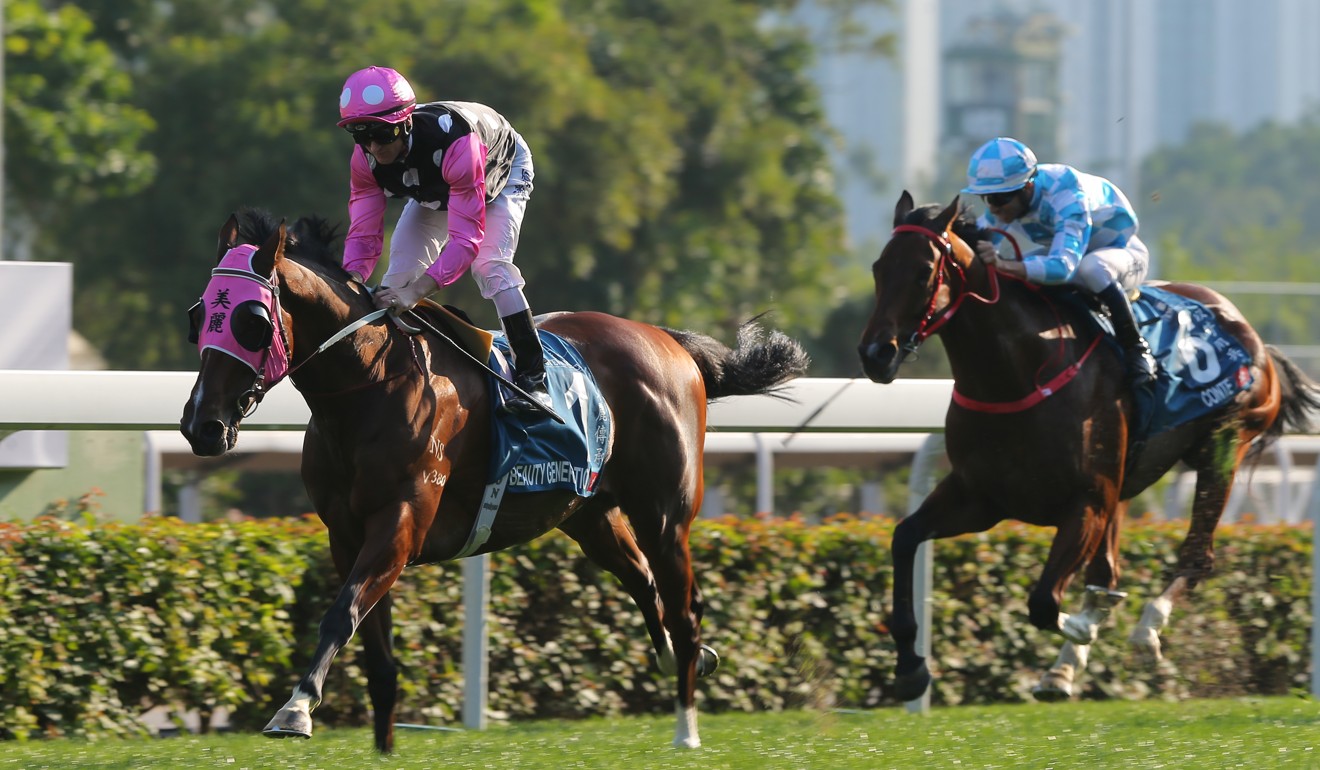 "The pressure is keeping him at this level all the time. Ensuring there are no issues with him and he keeps doing what he's doing, that's the main thing.
"The expectations from the public are so high, they just expect him to do this all the time like he's a machine.
Joao Moreira's faith rewarded in Beat The Clock's finest hour
"Having him do that is satisfaction of the highest order."
Moore is likely to need those heart pills three more times this season with the Group One Queen's Silver Jubilee Cup, the Group Two Chairman's Trophy and the Group One Champion's Mile the three remaining assignments in Hong Kong – the exact path he trekked last term.
"We're pretty close to [a perfect season], we can do it. If we can get him to reproduce what he's done, he will win all of his races this season," Moore said.
Meet the new boss - same as the old boss! Beauty Generation starts 2019 as he left 2018, beating G1 rivals in superb style. Conte excels on his debut in the top flight but @zpurton is in cruise control on the world's best turf miler. #HKRacing pic.twitter.com/NDcb4ncXV9

— HKJC Racing (@HKJC_Racing) January 20, 2019
"That would be a milestone, we go back to Silent Witness days."
But Moore can stress about those races another day. When you've got a horse the calibre of Beauty Generation, you've got to enjoy every victory – especially the easy ones.
"The main thing is he's won, the pressure is off and I can go and have a beer," Moore said. "Aren't I lucky to have a horse like this?"